Whether venturing out on a freshwater excursion or far out to sea offshore, Florida's Space Coast is filled with some fantastic ways to go fishing. Located in an area where both the amount and diversity of fish are plentiful, there is ample opportunity to reel in the perfect catch. The local bodies of water are home to hundreds of species of marine and freshwater fish and with such bounty, amateurs, and professionals alike, are in for an incredible aquatic adventure. You might be asking yourself how you can get started in navigating the Space Coast's fish-filled waters. With 72 marinas, lagoons, lakes, rivers, oceans, and canals, the options can be a little overwhelming. So, let's break down some of the top choices of anglers far and wide so you can see which works best for you. Here are the top 4 ways to fish on the Space Coast.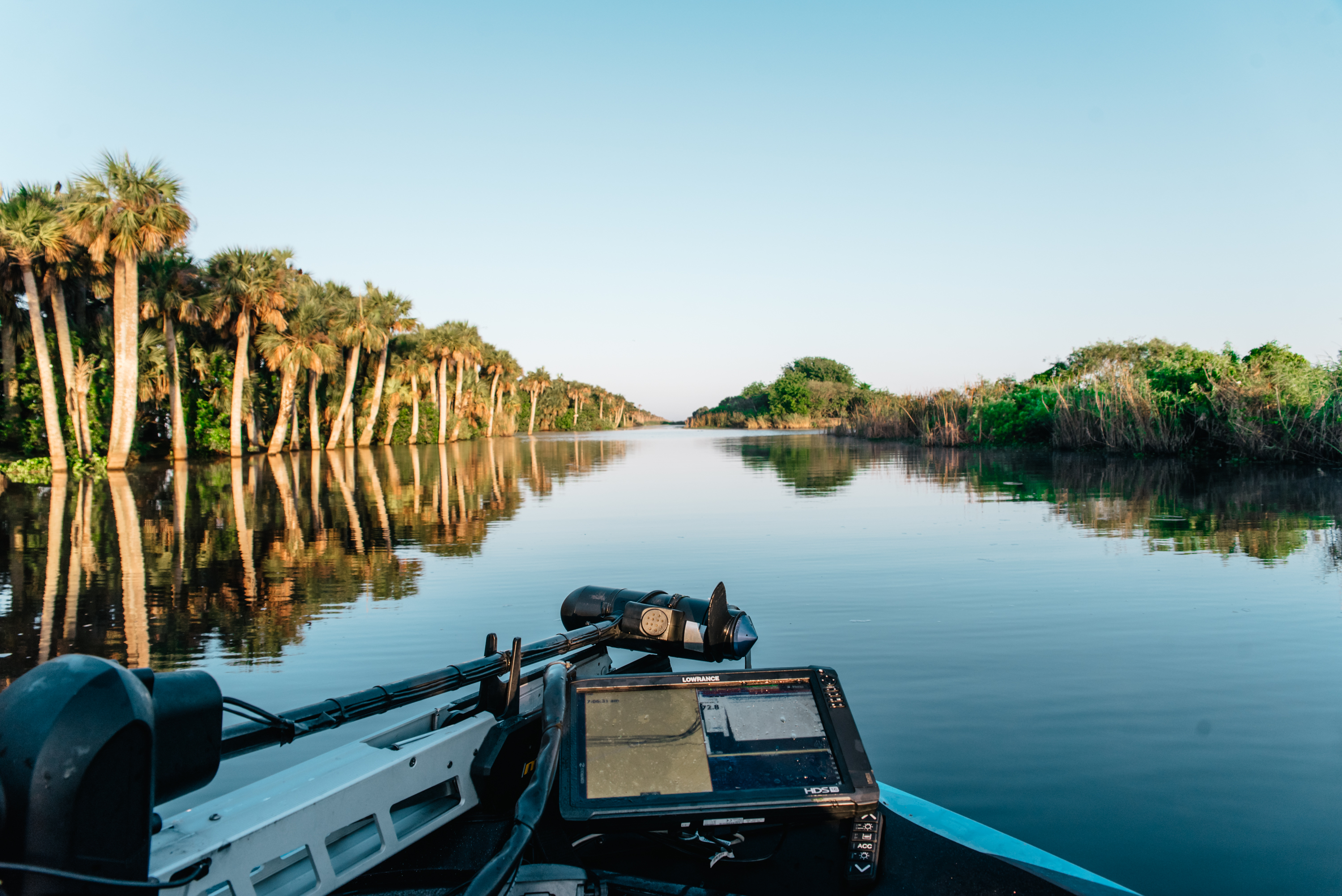 Charter Offshore
If you're looking for an exciting day where you can catch some of the bigger breeds of fish, like Mahi and Marlin, Charter Offshore fishing is the perfect choice for you. There is all-day trips ideal for one-of-a-kind, bucket-list type of deep-sea fishing excursions, where reeling in a huge trophy fish is a high possibility. Half-day trips are also available and are great for kids, grandparents, a full family outing, or a group of friends, regardless of any angler's skill level.
Most Charters provide fishing essentials: rods and reels, bait, tackle, fish storage, and cleaning. Fishing licenses are required for offshore charters, but no extra step is needed; the charters provide that as well.
To make the most of your trip, it's good to come prepared. Packed lunches, drinks, and snacks are excellent to bring on board. Sunscreen is also a must in the hot Florida sun and any kind of clothing and/or accessories that aid in that is highly recommended. So, get your favorite floppy hat, some sunglasses, and maybe even a UPF shirt to keep you cool and protected on your journey
Charter Inshore
Soak up the sun and let the light breeze dance upon your skin, with a calm day inshore right on the Lagoon. Typically, within 10 miles from shore, you can hook some of the most prominent game fish without losing sight of land.
Florida's Space Coast is known as the Redfish capital of the world, and they are certainly a huge target fish in this area- as well as sheepshead, drum, snook, and snapper, just to name a few. In these calmer waters, you can cruise through wetlands, waterways, and lush mangroves to see some of the Space Coast's most unique wildlife, right in their natural habitat. From dolphins to herons, stingrays and manatees, you'll be surrounded by some incredible sites. Fishing licenses are required, and like the offshore charters, inshore charters typically include that in their pricing. But ask when booking your trip.
Charter Inshore fishing is great for kids and visitors of any age, so much so that the Coastal Conservation Association (CCA) STAR tournament encourages young anglers to "get their feet wet", so to speak. In an effort for advocacy, education, and conservation, the CCA FLorida STAR fishing competition, which runs nearly 100 days from July through October, gives opportunities for prizes and scholarships valued at over $100,000 in winnings. Part of the conservation incentive is ensuring an eco-friendly environment for the wildlife to thrive, and for us to enjoy for years to come.
Freshwater Fishing
Freshwater fishing is both relaxed and exciting as you spend a calm day catching bass, bluegills, specks, and catfish in our freshwater lakes. Whether from shore or on land, freshwater fishing is ideal for beginners, or those who venture out on more of the chill side of excitement. With a simple tackle set up, it's practically grab-n-go; grab your poll and go to your favorite lake, river, stream, reservoir, or pond.
Speaking of tackle, bait and gear can vary depending on where you go, and what you are wanting to catch. Places like Sunrise Marina in Cape Canaveral, Doc's Bait House in Merritt Island, or Captain Roy's Bait and Tackle in Titusville, are just a few of the top-notch places to get what you need for a fish-filled day.
Additionally, one of the best resources for all things freshwater fishing here on the Space Coast is JT Kenney, a local pro bass fisherman, and outdoor enthusiast. For additional information on all things fishing, including some of the best places to find the fish you're looking for, check out JT and chat with a pro.
Surfish
From sandy, shell-filled, or rocky beaches, fishing piers to rock jetties, stand on the shoreline or wade in the surf for your hand at surf fishing. Be a part of the sea of surf fishermen along the shore, waiting in anticipation, for a pompano, bluefish, or even snapper. Both Jetty Park and A1A Beach Rentals have bait and fishing rentals should you'd like a chance to fish off of the pier, as well as anything else you might need for your adventure.
Surf fishing also requires a Florida fishing license. Charters provide the licensing, but for freshwater and surf fishing you can either acquire them in person with a licensed agent or tax collector's office, on the phone toll-free at 1-888-FISH-FLORIDA, or online here:
Saltwater Fishing
Freshwater Fishing
Florida's Space Coast has a little something for everyone when it comes to foraging the waters for fish. So, go ahead and book your charter, load up your kayak, or rent out a comfy beach chair and enjoy the many ways to go fishing on the Space Coast. Enjoy the top 4 ways to fish on the Space Coast and then stay for everything else the area has to offer.