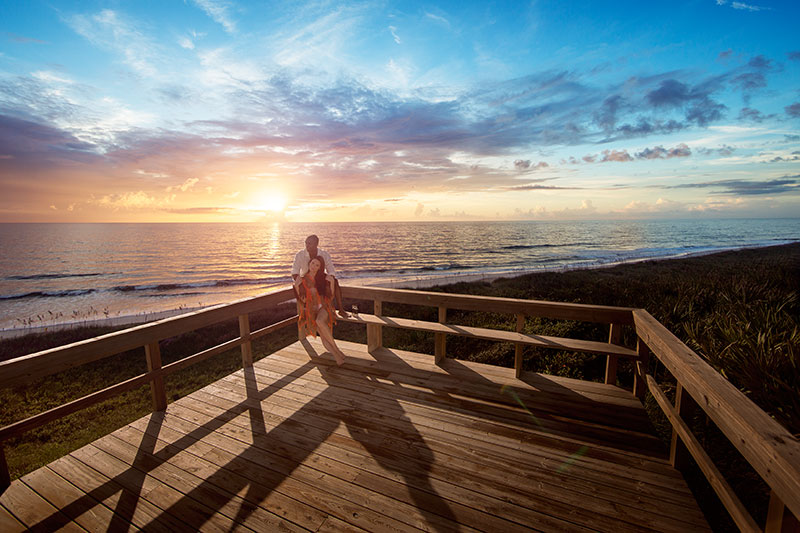 In 1513, conquistador Juan Ponce de León discovered the area of northeast Florida that we now call St. Augustine | Ponte Vedra. He may not have found the mythical Fountain of Youth, for which he was long believed to have searched, but he did happen to discover a special slice of Spanish Florida. Today, Florida's Historic Coast® – where history is not the same old story – is ready for new and exciting discoveries of your own. TOURS OF ST AUGUSTINE
Ponce de León was surely enticed by the magnificent white-sand beaches of St. Augustine and Ponte Vedra, and it's easy to see why. Now, more than 500 years later, these unspoiled sands – free of high-rises and crowded developments – continue to attract not only visitors from around the globe but also accolades: Ponte Vedra Beach is on CNN's list of 22 Can't-Miss U.S. Beaches, and St. Augustine Beach was named a Top 10 Beach in the U.S. by TripAdvisor users. Discover new ways to enjoy the shoreline – try yoga on the beach at the posh Ponte Vedra Inn & Club, or set sail on a family-friendly dolphin tour.
Hungry for new-world flavors in an old-world setting? Along with the destination's already popular dining scene and its mainstay fresh seafood, entrepreneurs are opening new restaurants with eclectic menus and inventive dishes served up with traditional Florida Southern hospitality. Make an event of it by attending A Taste of St. Augustine, a culinary celebration where area restaurants compete in categories like Best Family Dining, Best Upscale and Best Dessert. This year's festival takes place on April 29 and it is not to be missed, especially if you're a foodie.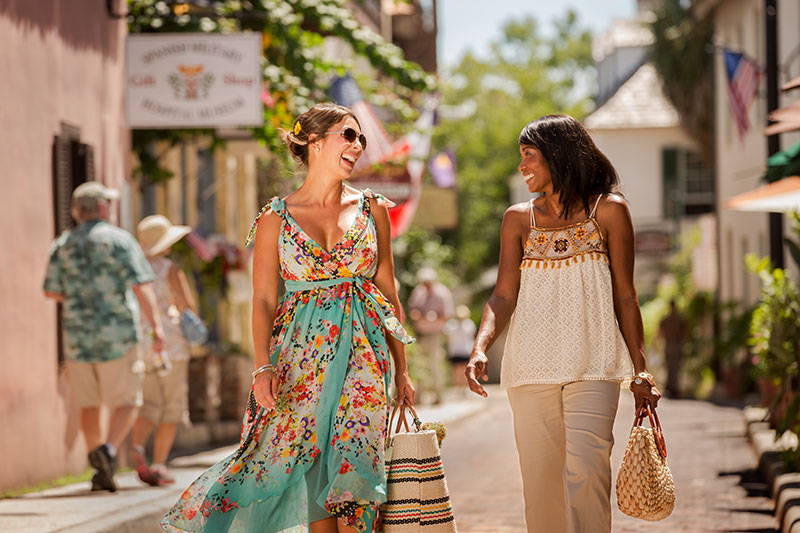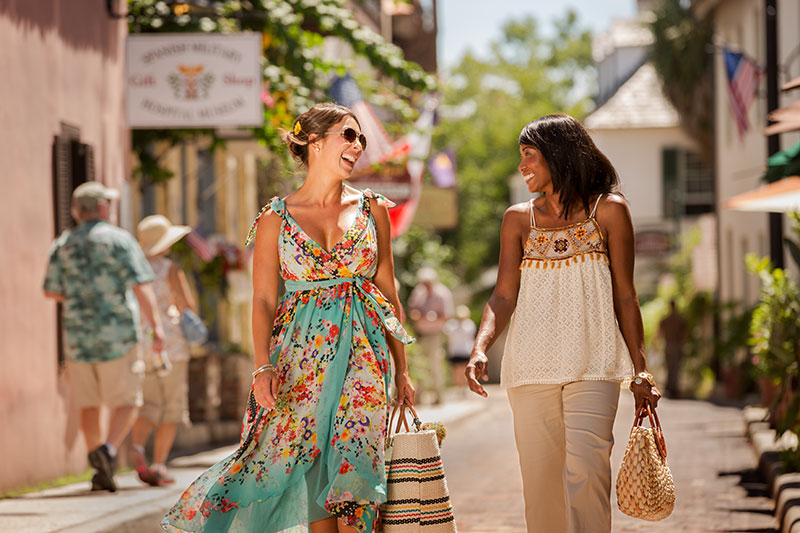 If shopping's your bag, you're in luck. The St. Augustine Outlet Mall completed an extensive $7 million interior remodel and added new stores and merchandise. Improvements include bright new flooring, inviting soft seating area, Wi-Fi throughout the mall and touch-screen directories. St. Augustine Premium Outlets has also opened many new stores – too many to list here!
There's even more to discover in St. Augustine | Ponte Vedra after dark. But the sunset here is an event in itself – catch it in Vilano Beach with the First Saturday Sunset Celebration and enjoy live music, great restaurants, vendors, breathtaking views and plenty of fellow sunset revelers. And there's nothing like sipping sangria during the golden hour on the rooftop of the San Sebastian Winery. First Fridays bring popular Art Walks to St. Augustine and Vilano Beach, and you'll find internationally touring acts at the new Ponte Vedra Concert Hall and live music performances at the newly opened Front Porch concert space at the St. Augustine Amphitheatre – attracting talented musicians from the region and beyond. Top off the night at one of St. Augustine's up-and-coming cocktail bars, like Odd Birds or Prohibition Kitchen.
Florida's Historic Coast® might be home to one of America's oldest cities, but there are always new experiences, attractions and adventures awaiting your discovery. All just two hours from Orlando.
Learn more and plan your trip at FloridasHistoricCoast.com