WonderWorks is a crazy cool amusement park for the mind with 35,000 square feet of what's called "edu-tainment". There are more than 100 hands-on exhibits that challenge the mind and spark the imagination – having fun while learning is a great way to do it!
The building itself is easily one of the most distinctive on International Drive with a totally unique 'upside down' design. There is so much, fun to explore, we wanted to break it down for you, so you can spend time in the areas that you want to discover the most.
Here are our Top 10 things to check out at WonderWorks:
1. Natural Disasters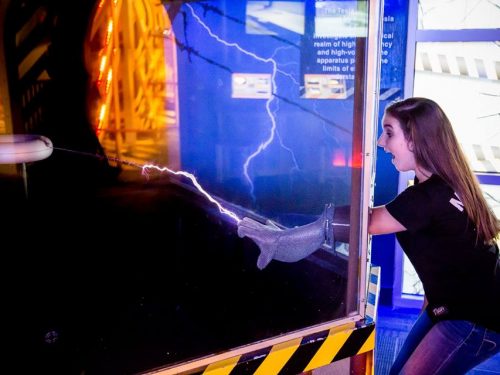 This exhibit is dedicated to disasters of the natural kind. Think of it as a fun way to explore natural and physical science. From becoming a human lightning rod with the Tesla Rod to experiencing the sheer force of 74 MPH winds in the Hurricane Shack, you'll be in awe of the force that is nature.
2. Physical Challenge Zone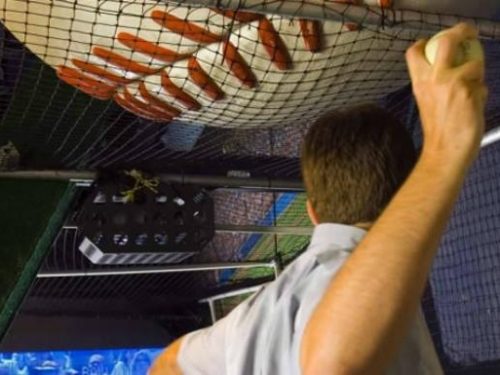 This zone is truly hands-on. There is Virtual Sports, which allows you to test your athletic skills on a baseball, football, and soccer field. Or lay on a bed of 3,000 nails! What do you think will happen? Play in this zone to find out.
3. Light and Sound Zone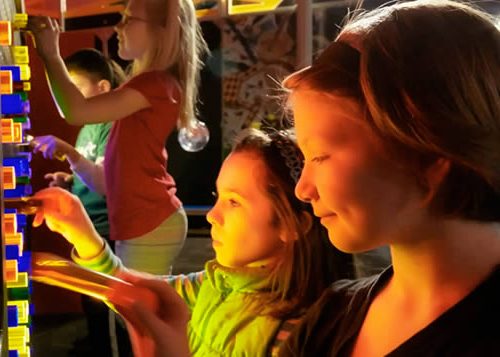 Light and Sound are so much a part of our everyday lives that we sometimes forget they have awe-inspiring properties. Here, you can jump from key to key on a giant piano and play music with your feet, or as you walk in front of the Recollections screen watch as your shadow quickly multiplies into different colors and patterns! Bust a few of your best moves and watch as every movement of your body is mirrored and multiplied in brilliant, vibrant colors.
4. Space Discovery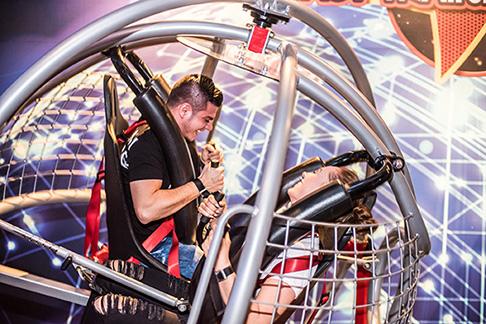 Climb into a replica of the Mercury Capsule, the first human spaceflight program of the United States of America led by NASA, and experience what it's like to lay inside this tiny one-person vehicle. There is an astronaut training challenge and even a simulator to see if you have what it takes to land the space shuttle. But first, be sure to snap a picture in the replica spacesuit, to be sure you look the part! Dn't leave this zone without visiting Wonder Coaster, where you can design and ride your own virtual roller coaster!
5. Imagination Lab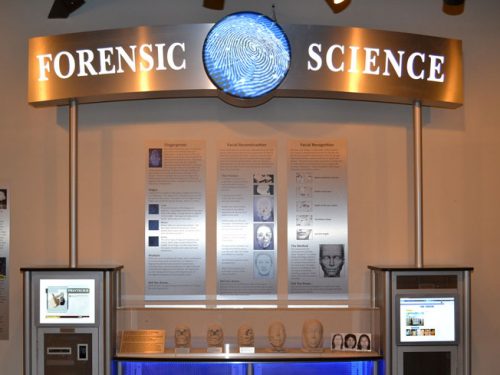 The Forensic Science interactive exhibit allows you to experience fingerprint identification, 3D facial recognition, and 3D Facial imaging and reconstruction. So, for those of you that love those CSI shows, this is the best way to be a part of it. Other exhibits in the zone such as Alien Stomper and Fun Express are geared a bit more for the younger generation, but that is half of the fun!
6. Far Out Art Gallery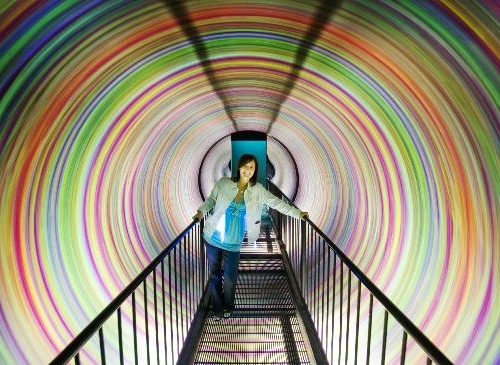 As you make your way up to the basement (remember, WonderWorks IS upside down), you'll see paintings and illusions covering the walls. Some have hidden objects and some have eyes that will follow you wherever you go. Can you figure out the answers to all the riddles and illusions? Or will your brain keep you from seeing?
7. Laser Tag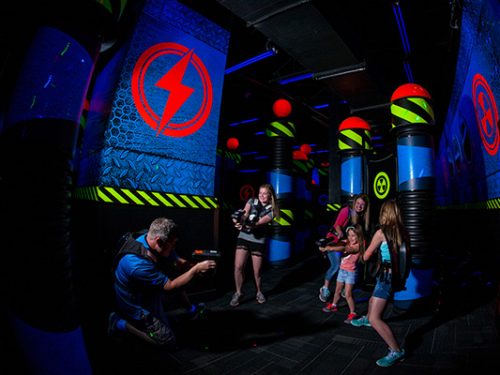 Venture off into the maze as you compete against opponents in a fast-paced and action-packed battle of Laser-Tag! The object is to outplay, outlast and outshoot the other players. You can try to stay hidden but you're bound to be spotted eventually so keep your eyes open and your mind sharp. Laser-Tag combines innovative technology to provide players with a one-of-a-kind interactive experience.
8. Indoor Ropes Challenge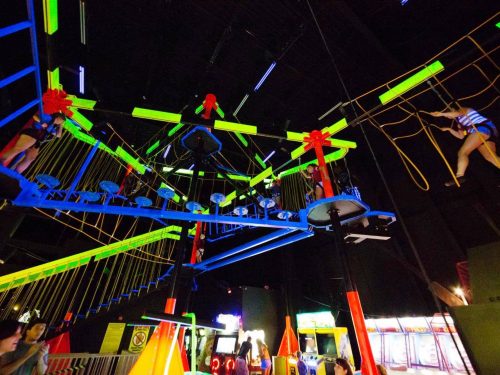 This 3 story, glow-in-the-dark adventure, was the first of its kind in Orlando. Designed for beginners to feel accomplished and for athletes to rise to new challenges, this ropes course is sure to be fun for all.
9. 4D XD Simulator Ride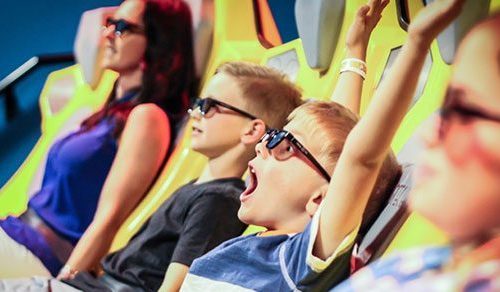 This one-of-a-kind experience combines 3D film with special effects and full motion seating. At WonderWorks, your adventures can be on Canyon Coaster or Wall of China 2, shown on a rotating schedule throughout the season. It's a fun and exciting way to experience a movie. So strap in and hang on!
10. The Outta Control Magic Comedy Dinner Show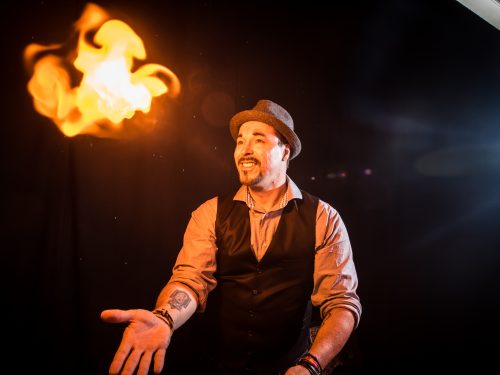 Daily at 6:00 PM, this dinner show is one of Orlando's best-kept secrets. An interactive, entertaining and hilariously funny dinner show with non-stop audience participation. So this is not for the shy! The dinner includes unlimited fresh hand-tossed cheese and pepperoni pizza, salad, beer, wine, soda, and dessert. The show is not included with regular admission but is surprisingly good value for a family.