Explore the best of Orlando North just minutes from the castles and crowds at Orlando's attractions. With miles of scenic rivers, cycle trails, beautiful parks, unique dining and some of the areas best craft brew pubs, Orlando North has just what you're looking for!
Here are our 10 of our favorite things to do in Orlando North:
1. Wekiwa Springs State Park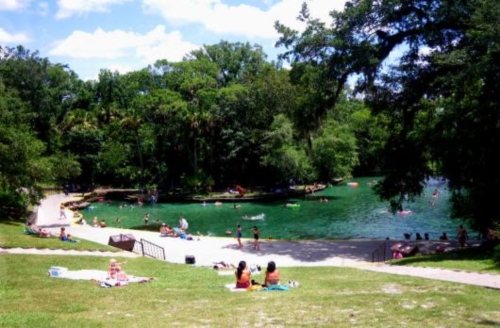 Relax, splash & explore the delightful surroundings at Wekiva Springs State Park, one of Florida's most beautiful natural attractions and just 16 miles from downtown Orlando. Adventure by canoe or kayak – or hike 25 miles of trails. Maybe just a simple picnic – or a camp out? The azure waters of these springs have been a popular leisure retreat since the 19th century – come early as the park fills up fast May through October.
2. Seminole Aerial Adventures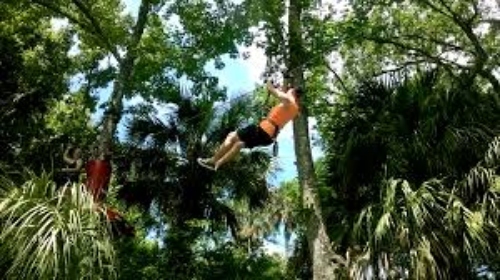 Zip lines and more! Get a bird's eye view of the terrain below as you trek through the trees on dancing logs, tight wires, rope bridges, nets, and suspended disks. Life up in the canopy is a blast and you can enjoy nearly 100 challenges, including zip lines that are over 500 feet long!
3. Cross Seminole Trail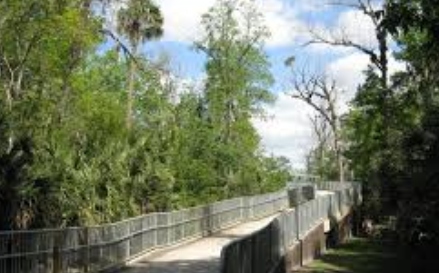 Take a 23 mile journey stretching from Orlando's densely populated outskirts to the sleepy bedroom communities of Oviedo, Winter Springs, and Lake Mary.  Jog, walk, bike or rollerblade and take a breather from the hustle and bustle.
4. Black Hammock Airboat Tours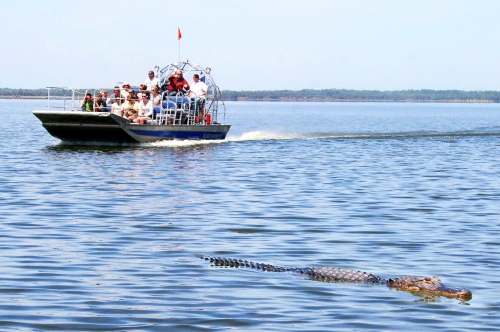 These tours provide a thrilling airboat ride on Lake Jesup, with one of the biggest alligator populations in Florida. Swish across the water through secluded coves and visit the famous Bird Island where hundreds of different species gather, including bald eagles. After the ride maybe enjoy your favorite cocktail on the lakeside terrace, where you are sure to catch a gorgeous sunset.
5. Central Florida Zoo & Botanical Gardens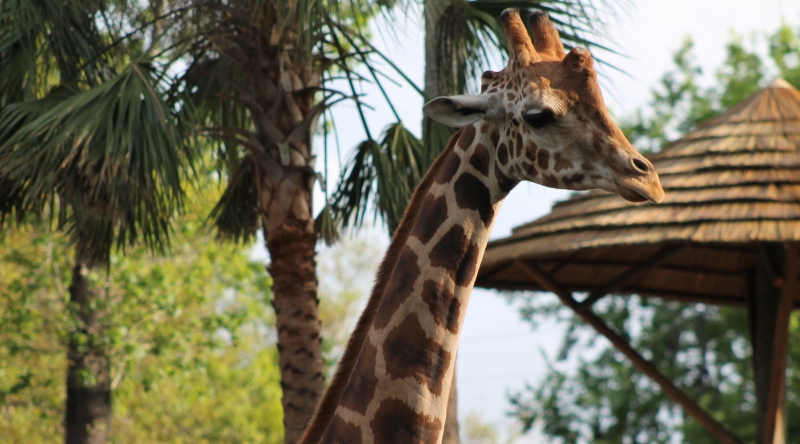 Treat yourself and your family to a day at one of the wildest places to visit in Central Florida. Your visit to the Zoo will introduce you to a variety of animals, including some of the rarest and most endangered species on the planet. From watching our greater one-horned Indian rhinoceros relax in his pool to feeding a giraffe and seeing snakes slithering up close, discover the world's most magnificent creatures with a day at the Zoo or get an annual pass and come back year-round.
6. St. Johns Rivership Company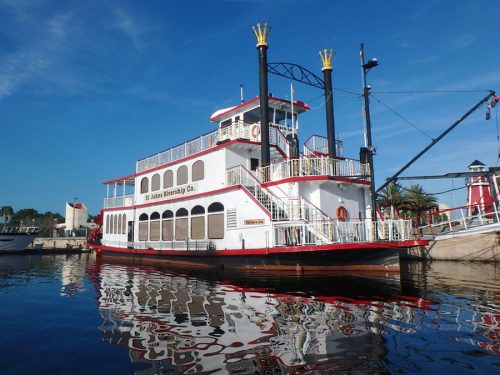 From its home port on Lake Monroe in Historic Downtown Sanford, the "Barbara-Lee" cruises the St. Johns River while providing one-of-a-kind lunch and dinner cruises. Experience Florida's wildlife, its beauty and its warmth all while enjoying the great onboard cuisine and live entertainment.
7. Limo Cycle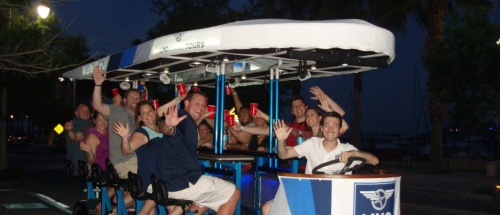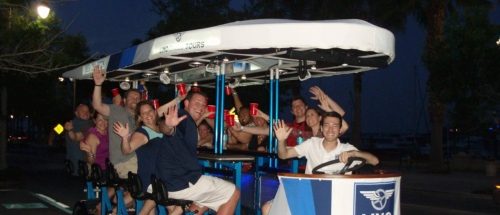 Round up your family and friends, grab a seat, then blaze down the street at 5 miles per hour (7mph with a stiff tailwind).
In the pub crawling,15-passenger, pedal-powered "limo", you'll visit area pubs, local craft breweries and see the beautiful, historic Downtown Sanford lakefront.
8. Central Florida Nature Adventures

As you drift past the Turtles sunning on the logs, watch River Otters and Manatees playing and see the Fish swimming right under your kayak you realize this is what Orlando North is all about! Rated "Excellent" on TripAdvisor Central Florida Nature Adventures offer Lazy River and Family Fun Tours, Kayak 101 Tours, Adventurous Nature Lovers Tours, Winter Manatee Tours, Central Florida Birding and Photography Tours. Come discover Florida's wildlife and take home memories that last a lifetime! www.kayakcentralflorida.com
9. Oveido Brewing

Located in the Oviedo Mall, Oviedo Brewing Company has made history as the City of Oviedo's first ever craft brewery. Oviedo Brewing Company is more than an average craft brewery. With a great menu and multiple Seminole County craft beers, Oviedo Brewing Company is looking to become a premier location in the revamped Oviedo Mall.
10. The Imperial at Washburn Imports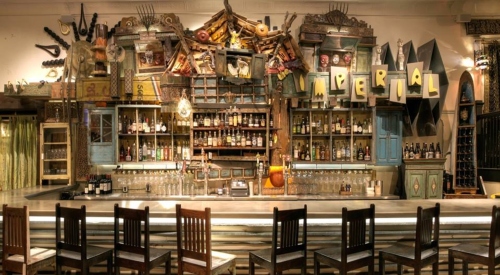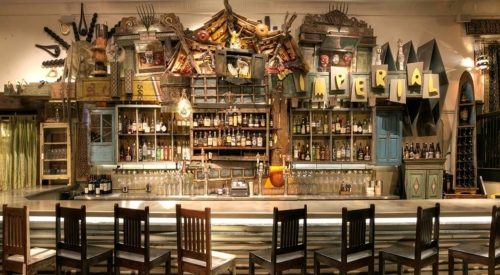 Is it a furniture store? Is it a bar? How about the best of both worlds!? The Imperial has a great vibe to sit around and chat with friends or dip into one of the craft brews they have on tap. But better still enjoy the artistry of watching their mixologists create a craft cocktail. Furniture shopping by day and fun times drinking at night.
Whether it's browsing the local art and shops, tasting the local brews, or cruising down the river, Orlando North is an oasis in Central Florida that you will fall in love with.