Make this summer special at Gatorland, "The Alligator Capital of the World," with a list of Top 10 experiences at Gatorland.
Gatorland's newest team member, the Social Distancing Skunk Ape, is taking park safety to a new level, and makes social distancing fun, reminding guests to keep 6 feet apart, wear face coverings, and wash their hands frequently. The Social Distancing Skunk Ape t-shirt can now be purchased online from the Gatorland Gift Shop.
Make sure you have Gatorland's Top 10 List in your back pocket before your visit this summer.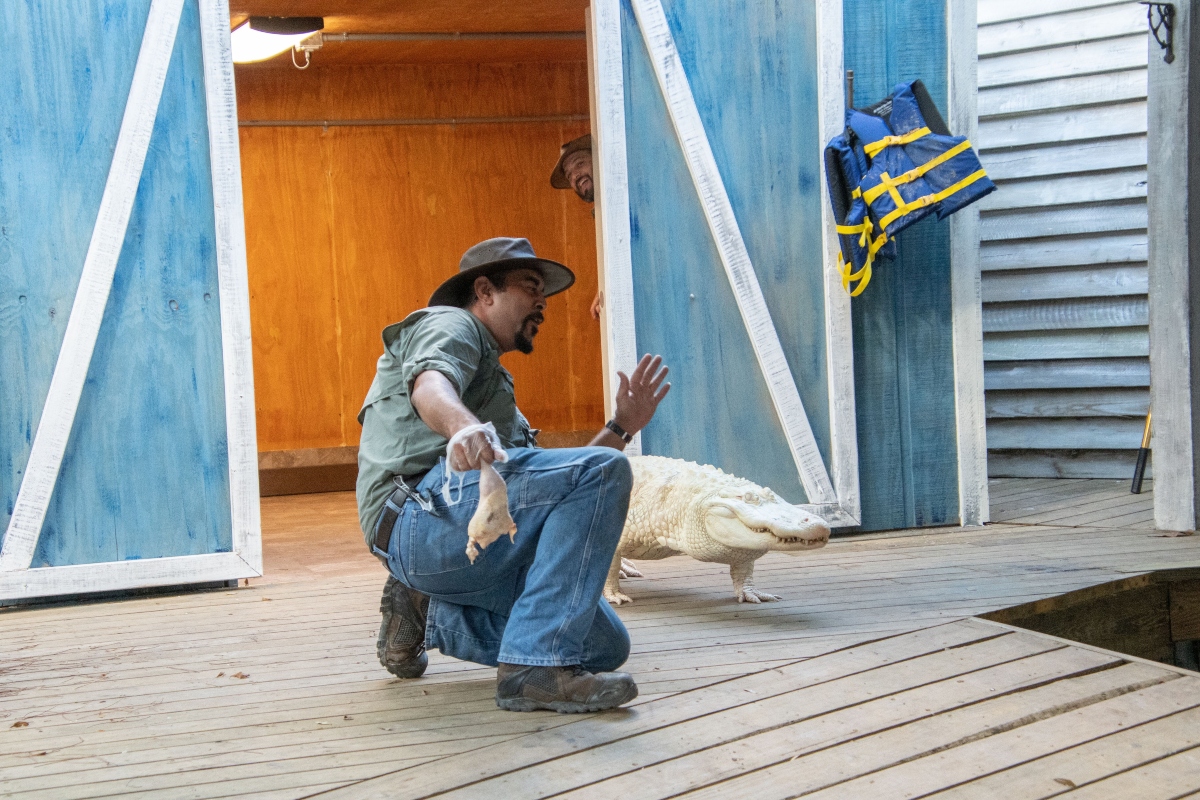 Gatorland Top 10 List
See the Social Distancing Skunk Ape — at a social distance, of course.
Ride the Stompin' Gator Off-Road Adventure
Fly Above Alligators on the Screamin' Gator Zip Line.
Come Face to Face with the Rare White Alligators in the New White Gator Swamp
Feed giant alligators at Adventure Hour
Ride the Gatorland Express train all through the park.
Photograph exotic wild birds nesting in the Alligator Breeding Marsh.
During the day, beat the heat with the kids at the Gator Gully Splash Park.
Beat the Heat After Hours with the Gator Night Shine experience to see the glowing eyes and hear the bellows of the Gatorland alligators at dusk.
So, you have enjoyed the Top 10 experiences at Gatorland, but don't leave without taking your picture inside the historic Gatorland Gator Mouth entrance.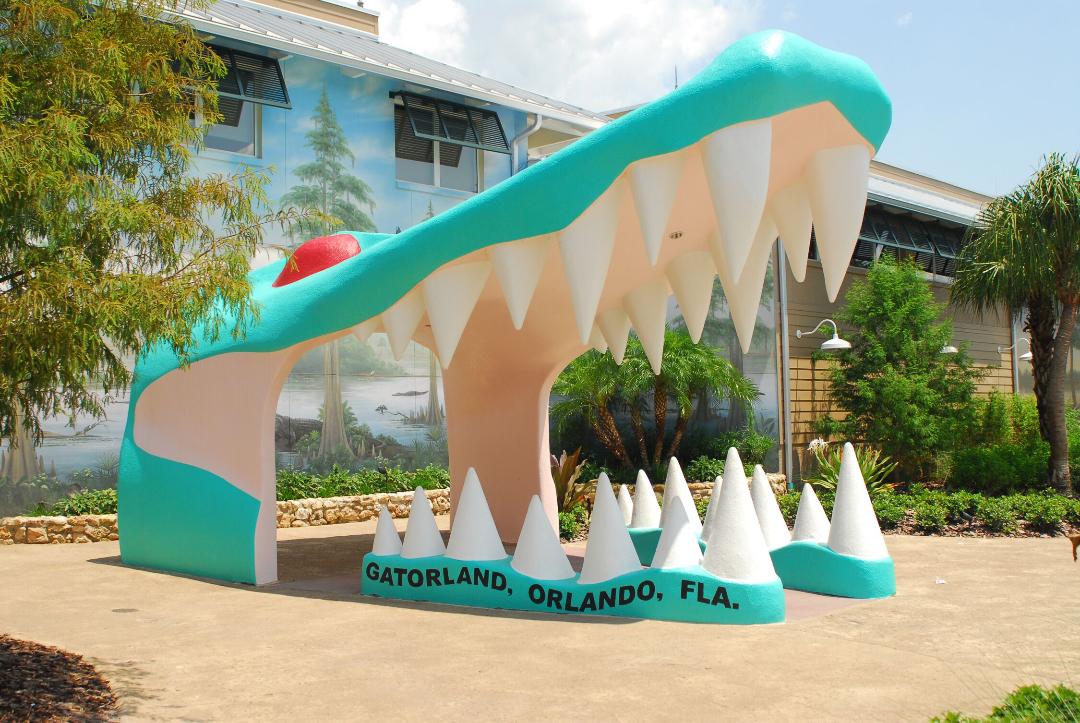 Gatorland is a 110-acre theme park combining Old Florida charm with exciting experiences, exhibits, and entertainment. Originally opened as a roadside attraction in 1949, the park recently celebrated its 70th Anniversary. Today, it provides affordably-priced family fun featuring thousands of alligators and crocodiles, breeding marsh with observation tower, free-flight aviary, nature walk, petting zoo, educational wildlife programs, award-winning gift shop, Florida's best train ride, Gator Gully Splash Park, on-site restaurant and one-of-a-kind shows including Gator Jumparoo, Alligators-Legends of the Swamp, and Up-close Encounters. Popular adventure experiences inside the park include the Screamin' Gator Zipline and Stompin' Gator Off-Road Adventure.
For more Gatorland information, visit us online at www.gatorland.com, or call 800-393-JAWS.