10 Things To Do in Lake County that capture "Real Florida!"
Lake County has something for everyone! Here are 10 must-do activities in Lake County that you need to add to your bucket list.
1. Fishing on the Harris Chain of Lakes In Lake County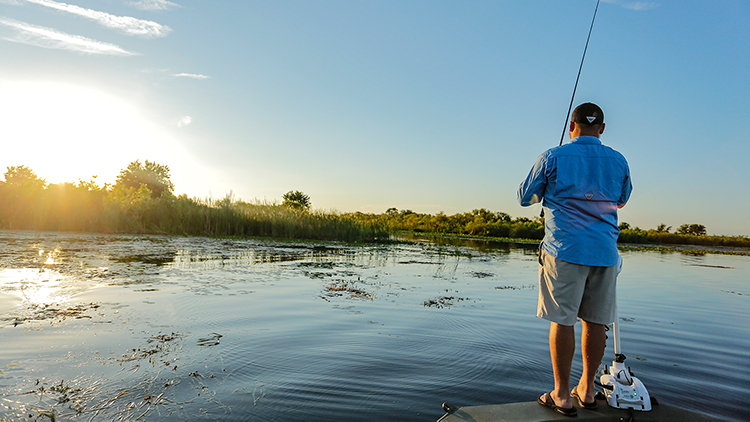 "As a professional bass fisherman, there is no better place to live and practice than in Lake County, Florida. With well over 1,000 named lakes and countless miles of rivers and canals, Lake County is an ideal location to hone my skills and test new equipment." -Tim Frederick | Link: Click Here
2. Blueberry Picking at Southern Hill Farms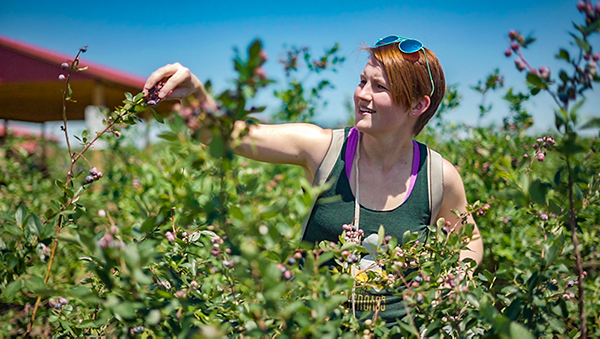 Locally owned U-Pick farms offer an interactive experience that captures Lake County's agricultural history. Southern Hill Farms Blueberry U-Pick is the perfect location to bring your family and friends for a day of outdoor activity and fun. | Link: Click Here
3. Touring the Historic Howey Mansion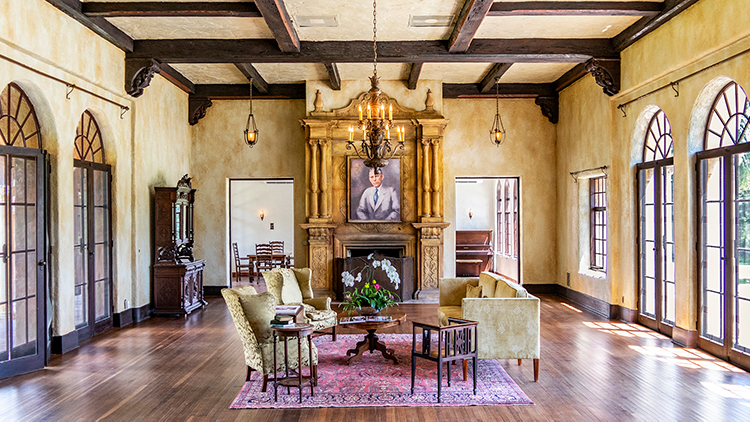 Lake County is home to several historic sites, including William J. Howey's prized mansion. Learn the background behind the mansion as it has been restored to its original grandeur. | Link: Click Here
4. Swamp Buggy Tours at the Showcase of Citrus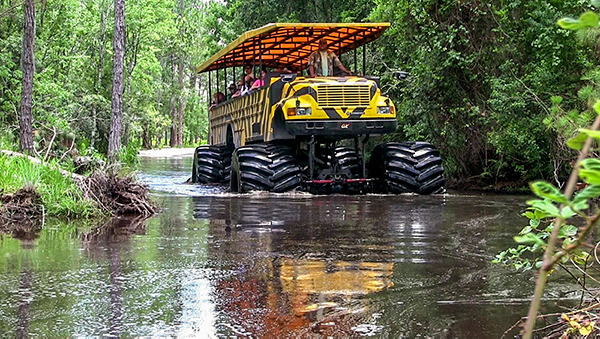 Take an adventurous eco-tour on "the biggest Monster Truck in the world" at the Showcase of Citrus. A portion of the area is a natural habitat for alligators, birds, snakes, turtles, as well as extensive vegetation. | Link: Click Here
5. Nature Viewing at the Scrub-Jay Trail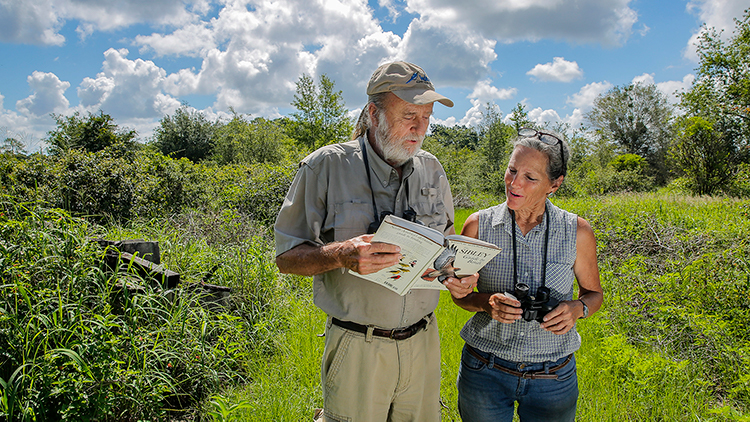 With vivid shrubbery and fresh landscapes, Lake County fosters rich wildlife and bustling nature systems that many can learn from. The Florida Scrub-Jay Trail capitalizes this by providing a calm, yet adventurous habitat that's open for exploration and bird watching. | Link: Click Here
6. Paddle Boating Down Lake Dora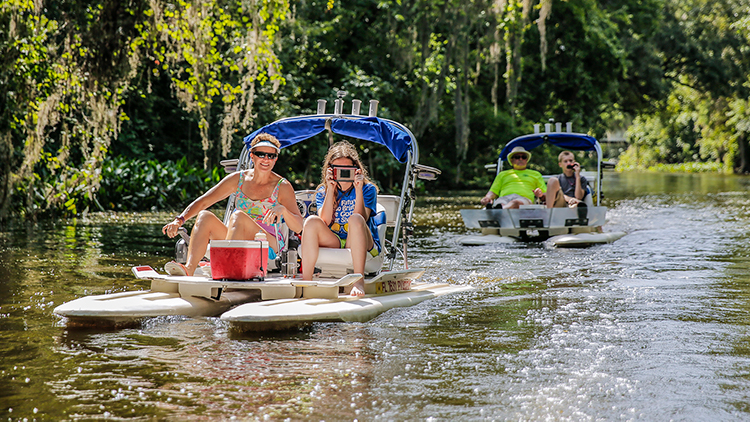 Let the experts at Cat Boat Tours guide you on a fun-filled tour across Lake Dora and through 2,000-year-old cypress tree lined jungle waterway. | Link: Click Here
7. All-Terrain Vehicle Riding at Revolution Off Road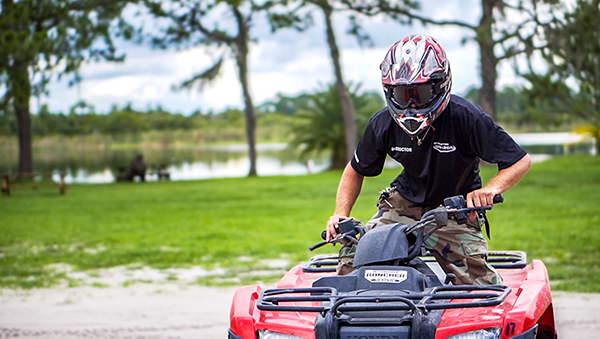 Splashing an ATV through Florida mud on a rainy day is a classic, southern pastime. Started by Kevin Jowett, Revolution Off Road is an adventure park that offers exhilarating experiences from ATV's and Jeeps to fishing and archery. | Link: Click Here
8. Wine Tasting at Lakeridge Winery & Vineyards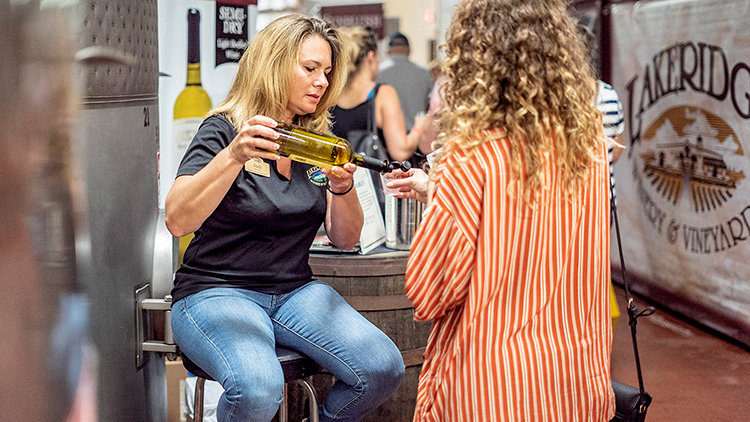 Discover the art of winemaking through an audiovisual presentation, a guided tour, and a complimentary wine tasting! Lakeridge Winery offers tours and wine tasting seven days a week while hosting several festivals and events throughout the year. | Link: Click Here
9. Antiquing at Renninger's Vintage Antique Center & Flea Market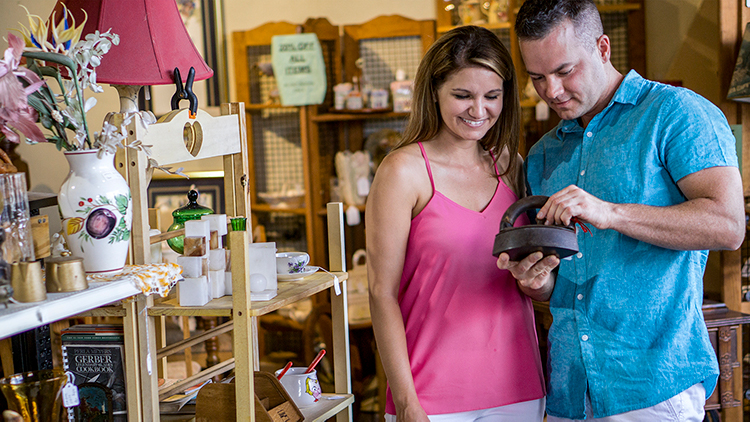 Many residents in Lake County appreciate vintage antiquing for building personal collections and experiencing a sense of nostalgia. Renninger's Vintage Antique Center is home to twin buildings and a number of open-air shopping areas with a variety of dealers from produce stands, clothing shops, and oddity vendors, to high-quality antiques and collectibles. | Link: Click Here
10. Snorkeling at Alexander Springs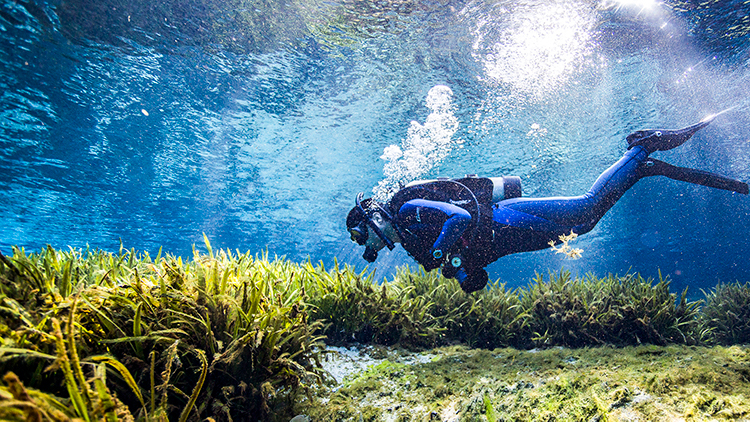 Alexander Springs is one of only 27 first-magnitude springs in Florida. The spring has a gently sloping beach into the spring basin, and is perfect for adventure seekers looking to get their feet wet in snorkeling and scuba diving! | Link: Click Here
With a plethora of adventurous family-friendly activities available in the area, we're excited to show you why Lake County is Real Florida, Real Close!
Stay connected!
Lake County Tourism Facebook Page
Lake County Instagram
Lake County Tourism Twitter