If your child is entering their toddler years, you know there's no slowing them down. They are constantly exploring every corner of the house and are curious about everything they encounter. This is a critical time for your child's development as they hit several growth milestones and build foundational skills that will help them through childhood.
There are plenty of toddler-friendly activities available at Altitude Kissimmee Trampoline Park. You can set up play dates here or find a safe space for your youngest child while your older kids and teens play in other parts of the gym. Get to know a few activities that your toddler-age kids will love.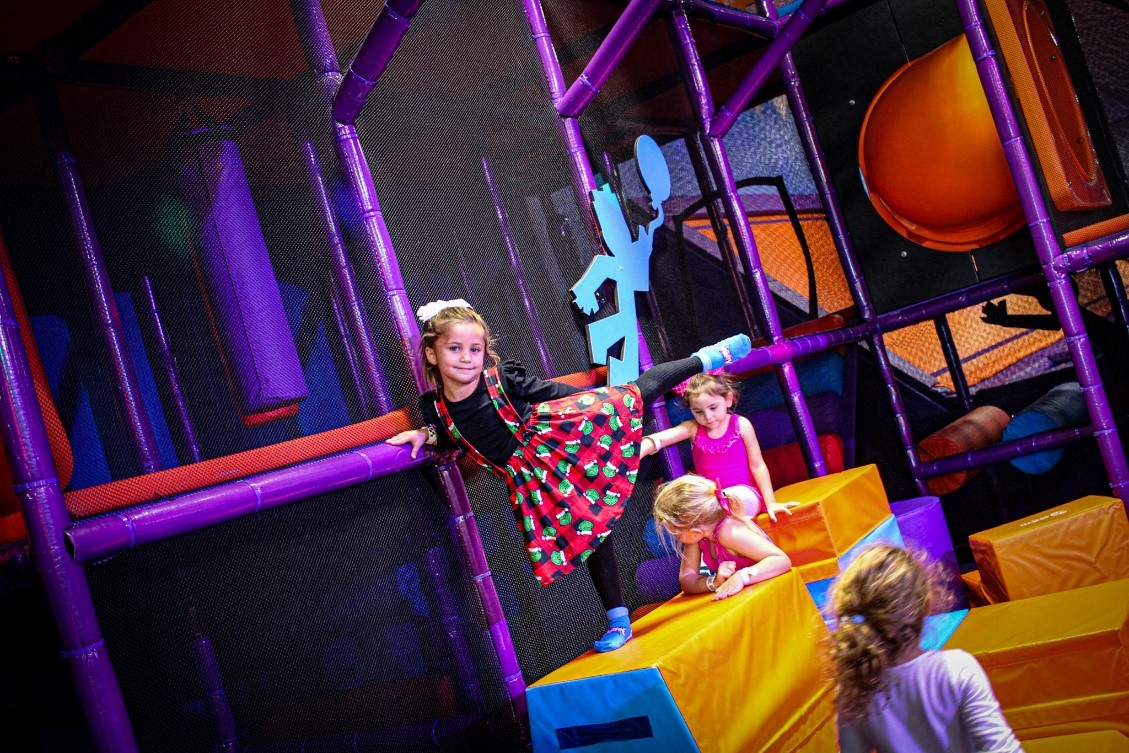 Explore Soft Play in a Safe Space
Soft Play is an area walled off from the older kids, creating a safe space for toddlers to explore. You won't have to worry about your toddlers getting hurt by bigger kids jumping around while playing in an area designed just for them.
A safe, age-appropriate space creates opportunities for kids to grow their independence. While you can carefully watch your toddler as they explore, you don't have to stand right next to them the whole time. They can encounter new places and challenges on their own and learn to overcome them with bravery, critical thinking, and excitement.
Make Age-Appropriate Friends
If this is your first child or your toddler is naturally shy, they might feel intimidated the first time they visit Altitude Kissimmee. And that's okay. The gym is an ideal place for toddlers to practice parallel play next to other kids, which is the first step to making friends.
Kids learn to play in different stages. They might do the same activity next to other little ones (parallel play) and then start to mimic those around them. Eventually, they'll move into cooperative play, where two or more kids play a game together and interact.
Soft Play creates these opportunities for socializing. Toddlers can play alongside others their age. This hones critical social skills like sharing, teamwork, communication, and imagination. They'll learn that making friends is easy – not scary – which will help them when they enter preschool or join kiddie sports teams.
Test New Muscles by Climbing and Crawling
Good physical fitness starts as soon as kids can move. They can use their arms to crawl and climb while their legs propel them forward. There are plenty of areas in the Soft Play section where toddlers can use these muscles and learn what their little bodies can do.
For example, watch as your young ones pull themselves up to a stand position after they go down the slide. Older toddlers can climb up different levels of the play area and see how their legs and arms work together. There are even places for kids to hand and grip ropes – with safe foam pits to land in when they let go.
Altitude Kissimmee also helps kids improve their balance. They'll learn to stand up in areas that aren't always stable – like on a trampoline. Have fun jumping and landing in the same space without falling over. By falling and playing in a fun area, you might notice that your toddler is more balanced outside the gym.

Play With Sensory Exploration Toys
Altitude Kissimmee provides opportunities for kids to grow their physical and cognitive skills. There are many ways for toddlers to explore their senses in the Soft Play area. The bright foam blocks are soft to the touch, while various other toys incorporate the senses of sound, sight, and even smell.
Soft Play also comes with tic-tac-toe spinners for toddlers who are just starting to recognize shapes and patterns. This is a great place to introduce the game to kids as they learn about different symbols and their meanings.
Kids of all ages love Altitude Kissimmee Trampoline Park. Older kids can duel on the battle beam or fly through the air to land on the stunt bag. Younger kids can bounce for the first time and make friends with other toddlers in the Soft Play area. Explore this gym to see how your toddler can jump, balance, and learn during their first years of life. Before you know it, they'll be ready to join the big kids.