Yes, it's February, and, yes, it's the start of a new season, but it's not necessarily Spring (although this month does, typically, bring a major change in the weather).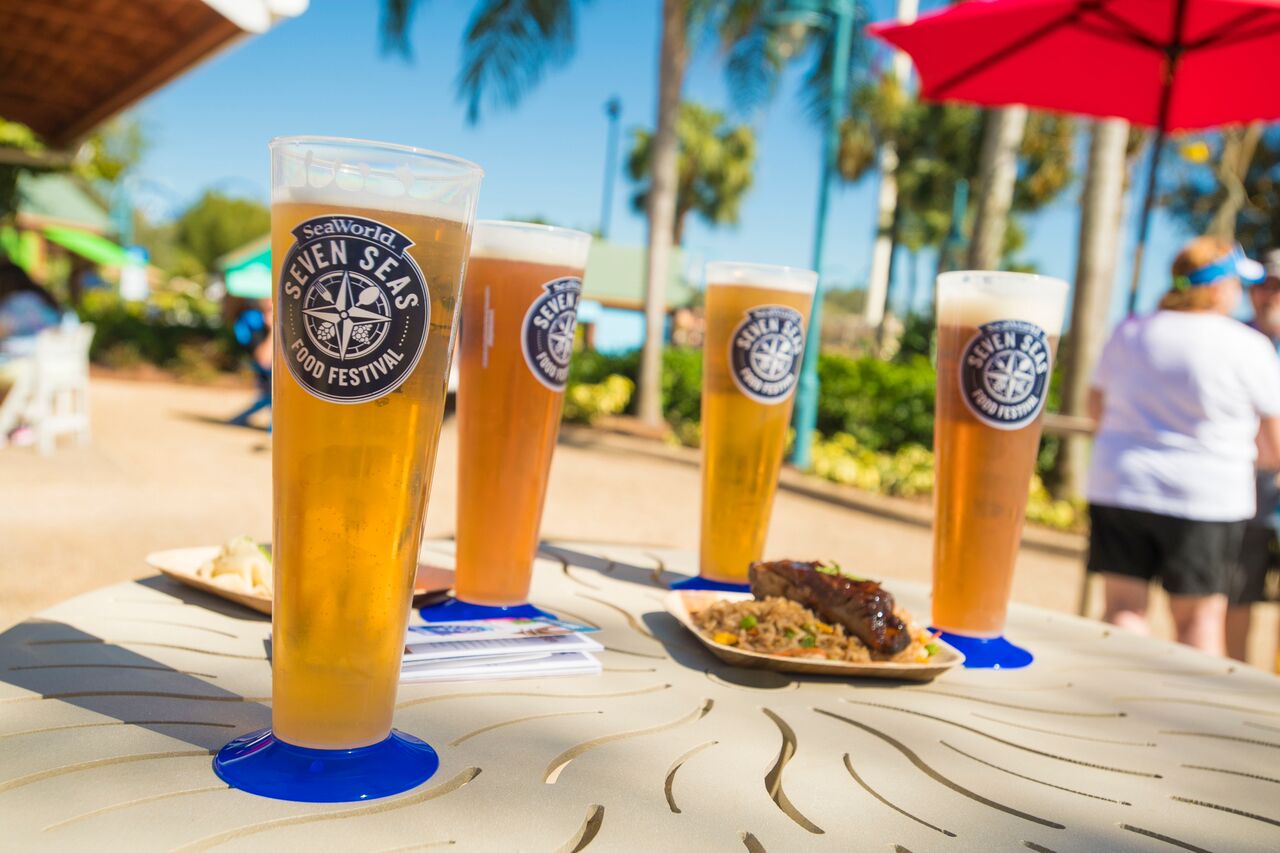 No, it's the start of what locals refer to as the beginning of 'Seasons' season, when each of the major theme parks has a different festival or other that effectively creates a notable extra period of seasonality.
Consider Walt Disney World to start with. Here in February, they are already well into Epcot's International Festival of the Arts, which lasts through Feb. 21, and that will quickly be followed by the Flower & Garden Festival, all the way from March 2 to July 4.
Disney aficionados will also know that Flower & Garden gives way to Epcot's International Food & Wine Festival, from later in July right through to the middle of November. When, of course, the Holiday Season kicks in!
Over at Universal Orlando, it is Mardi Gras Season, as the Universal Studios park celebrates the annual New Orleans festival from February 5 to April 24, providing all the sights, sounds, and tastes of The Big Easy with its terrific array of foods, music and the signature daily bead-throwing Parade.
SeaWorld joins in with the start of its extensive Seven Seas Food Festival, which kicks off on February 4 and lasts until May 8, featuring a superb selection of live concerts and 200-plus global flavors, including fully 75 craft beers.
No sooner does that 'season' subside than it is time for the summer's Electric Ocean program of extra fun and live entertainment (May 27 to September 5).
And, as everyone knows, the yearly highlight of the Halloween Season is pretty much a feature of ALL the parks from September, as each one offers a terrific array of spooky spectaculars, from Halloween Horror Nights at Universal Orlando, Howl-O-Scream at SeaWorld and Busch Gardens, and Mickey's Not-So-Scary Halloween Party at the Magic Kingdom.
So, if you ask a local what season it actually is, there's a good chance they'll answer Flower & Garden Season, or Food Festival Season, or something similar. It's just one of the unique quirks Orlando has to offer in its dazzling year-round appeal.
(Side note: Manatee Season, which officially runs from late November to the end of March. This is the time of the year when the majority of Florida manatees head for the inland waterways to keep warm, and it makes for magnificent viewing on RFA's Manatee Adventure tour)
Of course, what these 'seasons' create is actually more reason to visit Central Florida and its ever-widening line-up of attractions. Things like the towering new Orlando FreeFall and Orlando Slingshot over at ICON Park on International Drive.
Many of the theme parks will open major new rides this year in another bid to put Orlando back in the vacation shop window, and it's extremely gratifying to see tourist visitation hitting new highs in recent months.
While 2021 showed a BIG improvement on 2020 (perhaps not surprisingly), the month of December saw record levels of activity, with Orange County's tourism tax receipts hitting an all-time high of $28.24million – a pretty staggering sum after all the ravages of the pandemic.
There are few guarantees in life these days, but one thing you CAN be sure of is that an Orlando vacation will deliver surefire fun, entertainment, great memories, and, yes, an adventure for all the family. It is the bedrock upon which this part of Florida was built back in 1966, when Walt Disney announced he was creating a whole new resort experience here.
And it is also the foundation of what they do at Real Florida Adventures, with a genuine sense of assuring guests of the very best experience they can generate on any of their tours (which goes hand-in-hand with their Price Match Guarantee). According to the fine folks of Trip Advisor, RFA offers the No.1 Outdoor Activities attraction in Orlando with the Florida Manatee Adventure and a 5-star rating for all other tours.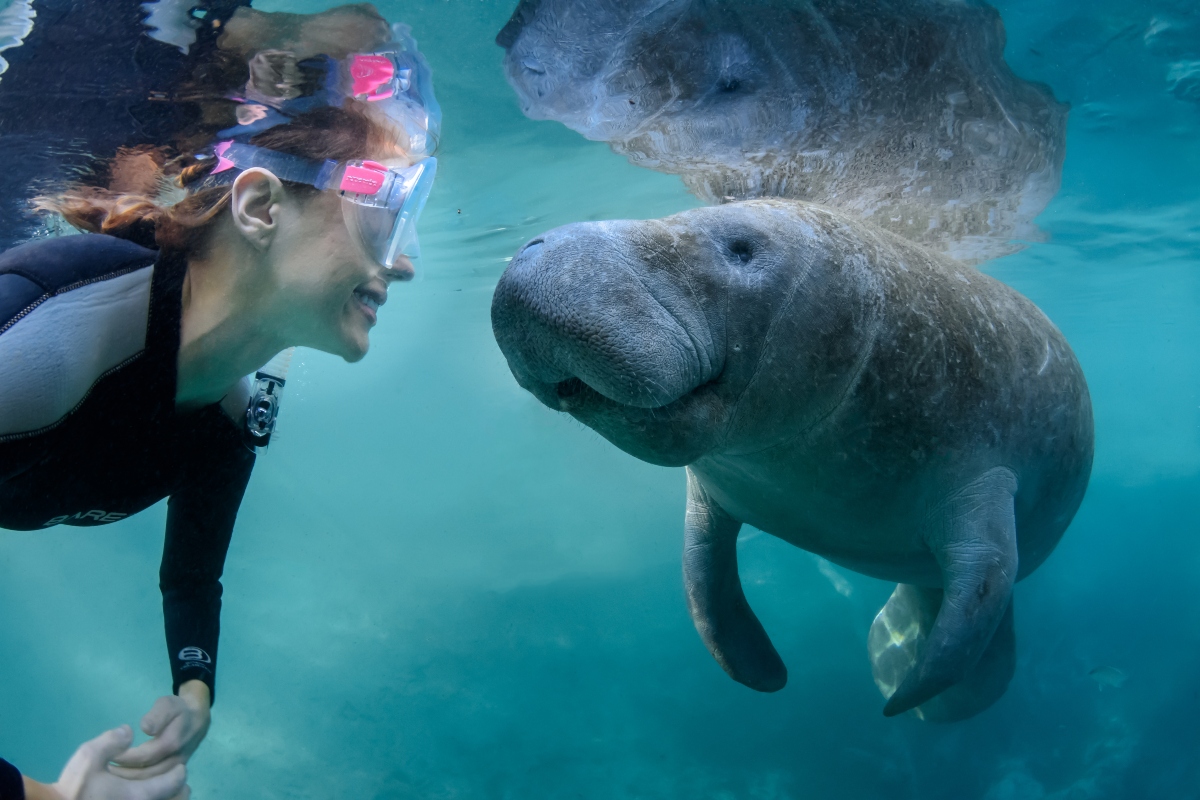 So be sure to take a look at all of the excursion options, safe in the knowledge you can't go wrong with any of them. Yes, there is a special excitement from the Manatee tours, but the Kennedy Space Center and Clearwater Beach make for equally compelling day-trips, and, if you haven't tried it before, there is a unique thrill to taking an airboat ride.
Be sure to ask about their Price Match Guarantee. If you find a lower qualified price for an identical tour on another site, they will be more than happy to match it.
And remember, Real Florida Adventures is here for YOU, their loyal customers, and they're always ready to go that extra mile to ensure they're providing the personal, professional service that is the basis of every great vacation. Check out their range of Private Tours for a more individual touch, or call them on 407-573-2535 to discuss how they can create the ideal tour for YOU.
Oh, and don't forget to Follow RFA on Facebook, YouTube, and Instagram!