To honor the cherished tradition of Latin cultures, families are invited to commemorate the arrival of the Three Wise Men, only at SeaWorld. Enjoy extended opportunities to see O Wondrous Night, the popular live nativity performance and the sparkling Sea of Trees. Enjoy authentic festive cuisine inspired by Latin cultures. Best of all, see the Three Kings and camels take the stage as they share the tale of their journey.
Take a look at the special events that shouldn't be missed, all included with Park Admission.
Tale of the Three Kings
Join the Three Wise Men in a live nativity scene depicting the arrival of the Three Kings. A riveting storyteller will share the tale of their journey and the traditions of the Three Kings holiday. This presentation features live animals and will take place several times throughout the day.
Festive Food and Drinks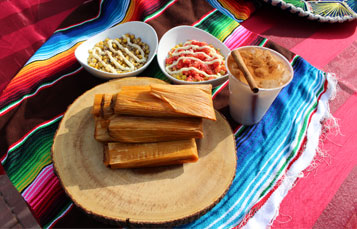 Foodies can enjoy Latin-inspired dishes and drinks prepared exclusively for the event. Menu items include papas rellenas (fried stuffed potatoes), empanadas (cheese, chicken or beef), pinchos (chicken or pork), and bacalaitos (codfish fritters). Libations include frozen margaritas (traditional or mango), frozen sangria, and coquitos. Plus, SeaWorld never gives sample size dishes, these meals are filling and large! So dig in and enjoy.
Sea of Trees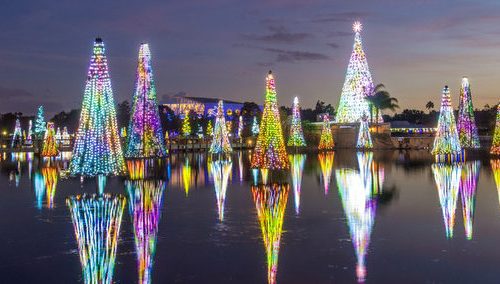 Take a walk through the wintery, watery wonderland and immerse yourself in a sea of holiday trees. The glistening forest with over 100 trees sparkles to music and lights up the water. As the lights literally dance to holiday classics, enjoy a hot cocoa and hold your family close feeling the true Holiday spirit. BUY TICKETS TODAY
O Wondrous Night
Hear the Nativity Story as is has never been told before. With over 30 carols, life-size puppets and live animals, this signature show will charm, entertain and delight guests. Lots of singing, special effects, and incredible lighting enhance this production and holiday spirit.
Keep the spirit of the holidays burning bright by visiting SeaWorld's Three Kings Celebration, January 1 – 6, 2019.