Allan Walkingshaw, visiting Orlando from the Isle of Man, is a veteran when it comes to attending Orlando Magic games. Over fifteen years, Walkingshaw has witnessed oppositions spanning both coasts – from former Seattle Supersonics to the modern-day Miami Heat. While what transpires on the court certainly holds its own allure, what keeps Walkingshaw coming back year after year may not have much to do with basketball at all. Below you will find what makes Orlando Magic special.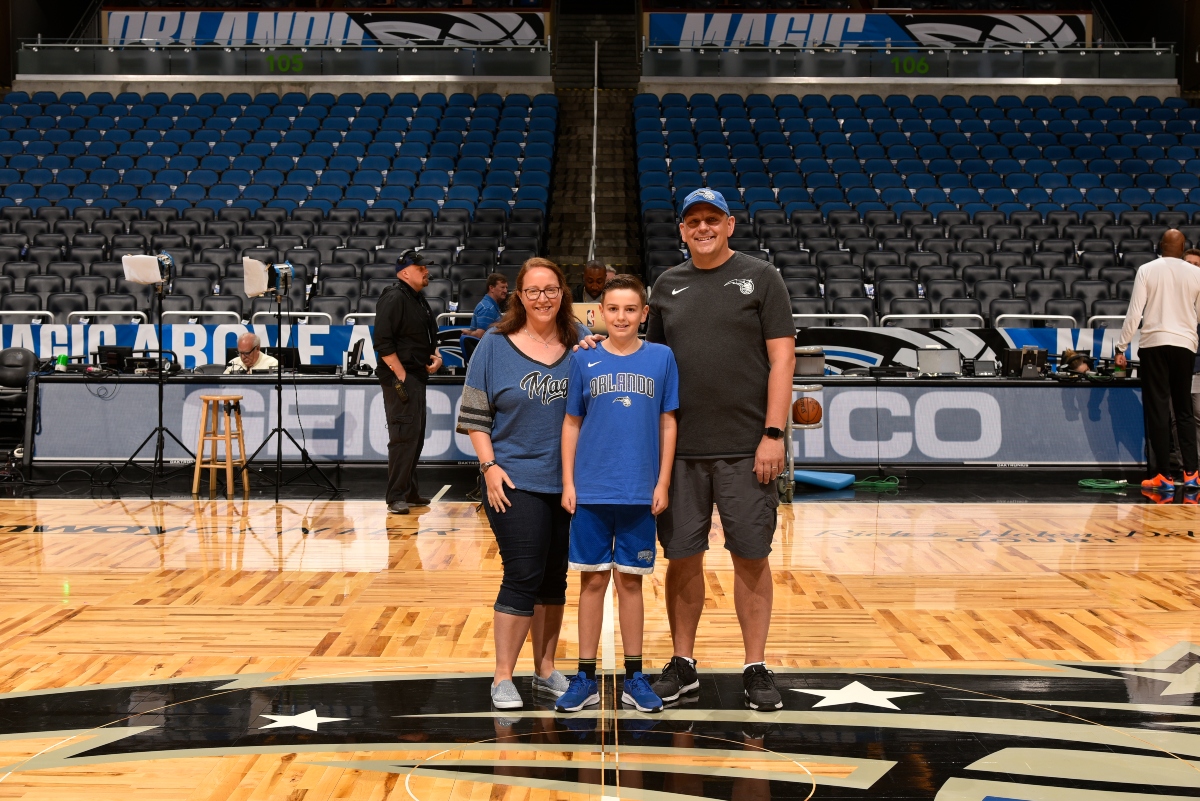 "In some ways, basketball is secondary. It is the whole spectacle and the show that you guys put on," Walkingshaw explains. "The little things that drop from the ceiling, the kiss cams, and the halftime three-point shootout – those little things just add to the whole extravaganza. If you love basketball, then it just is like the cherry on the cake."
More often than not, Walkingshaw will take in a Magic game from the ultimate seats, which are located five to seven rows behind courtside seats and provide access to the Fields Ultimate Lounge. Both the courtside and ultimate seats offer guests a unique opportunity to enjoy memorable experiences.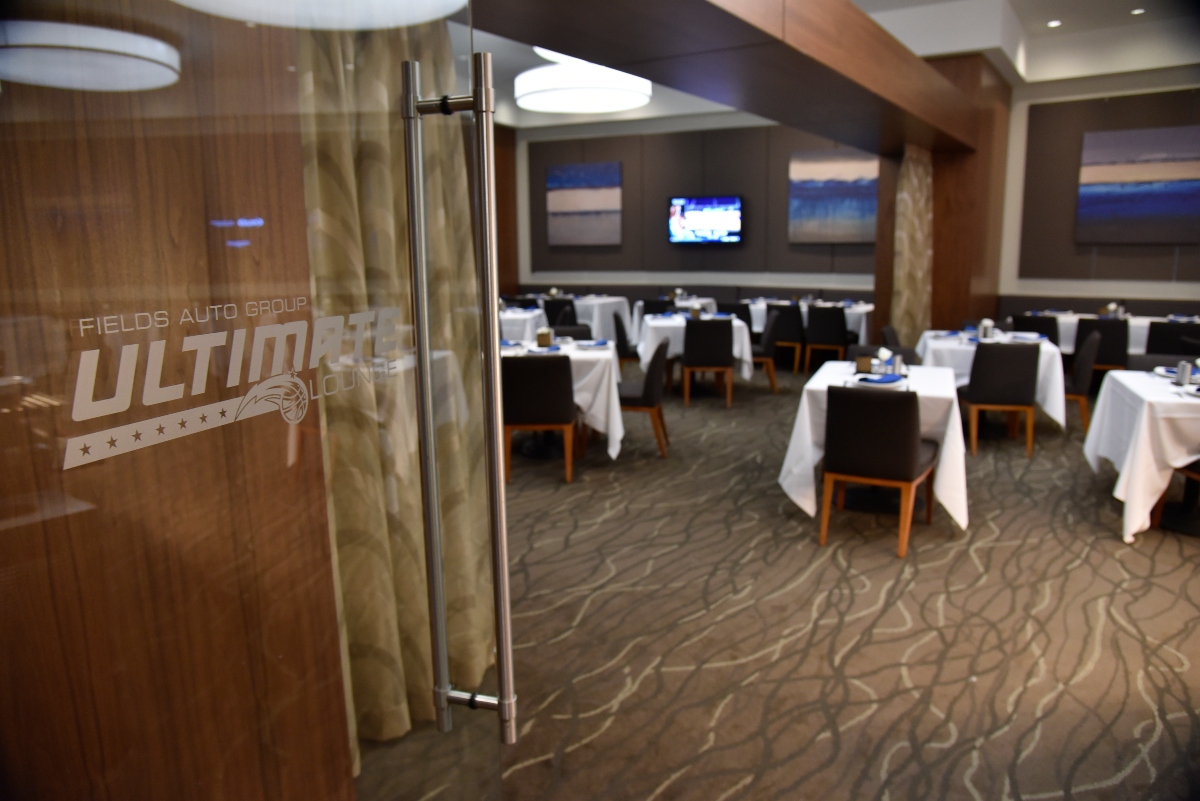 "They are amazing. We have sat in them pretty much every single time that we have come [to the Amway Center] just because it is a relaxing atmosphere," says Walkingshaw. "You can come in, get something to eat, and chill out. And you get some really good views."
Those views – namely the baseline-to-baseline perspective of the action on the court – combined with the ability to see Magic players run out of the locker room, partake in a buffet-style spread, and have access to a private bar, make the ultimate seats an easy choice for those seeking a night of luxury. Dining options within the Fields Ultimate Lounge provide endless combinations for palates of all ages, a commodity that Walkingshaw especially appreciates while attending a game with his family.
"There is steak, potatoes, and pasta," Walkingshaw describes. "Kids love popcorn and hot dogs. When you are finished, you can get little bits of candy as well. That is quite nice because you can have it while you are sitting in your seat."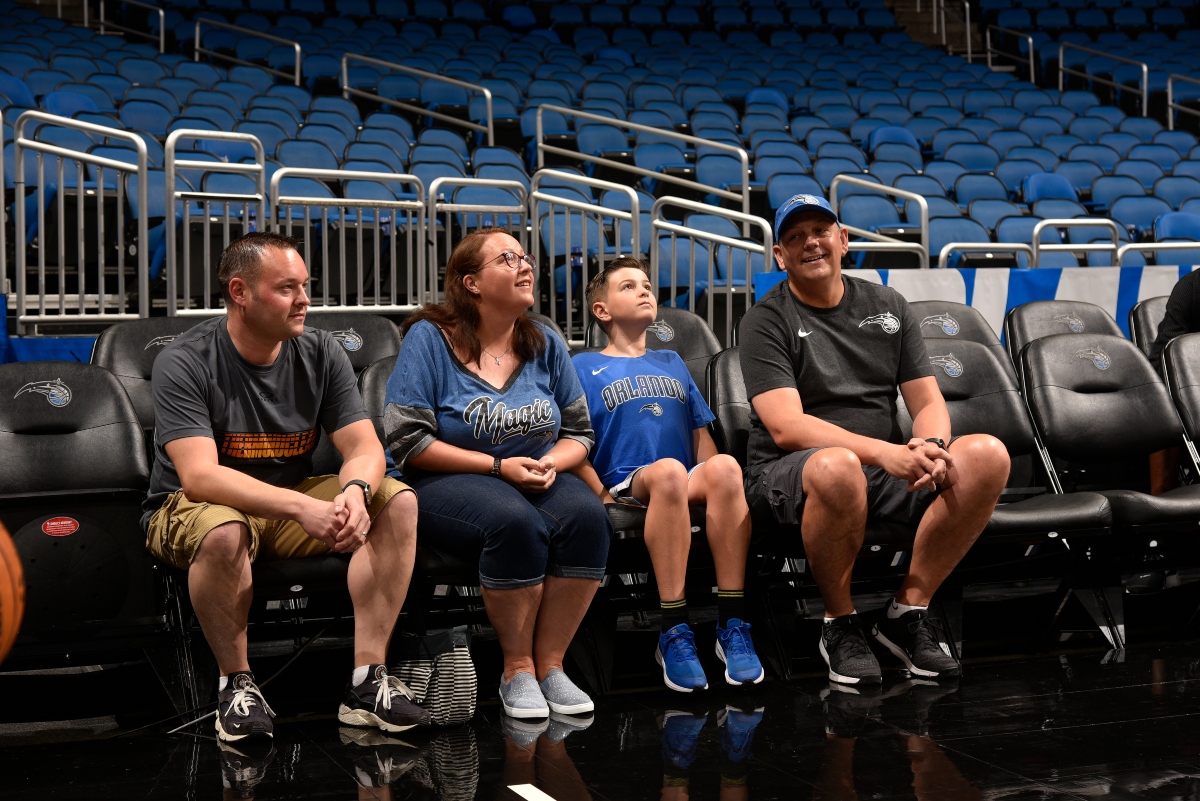 Outside of the upscale amenities and the spectacle, Walkingshaw continues to hold a strong affinity for the game that has given both he and his family so much. He met his wife by way of basketball, played the sport throughout his youth, and will still lace them up from time to time. The proximity of the ultimate seats to the court has provided a completely new perspective for the Isle of Man native.
"The basketball is great. The pick-and-rolls, the dunks, and because we have been able to get close seats as well, it feels like you are actually part of the action," Walkingshaw says.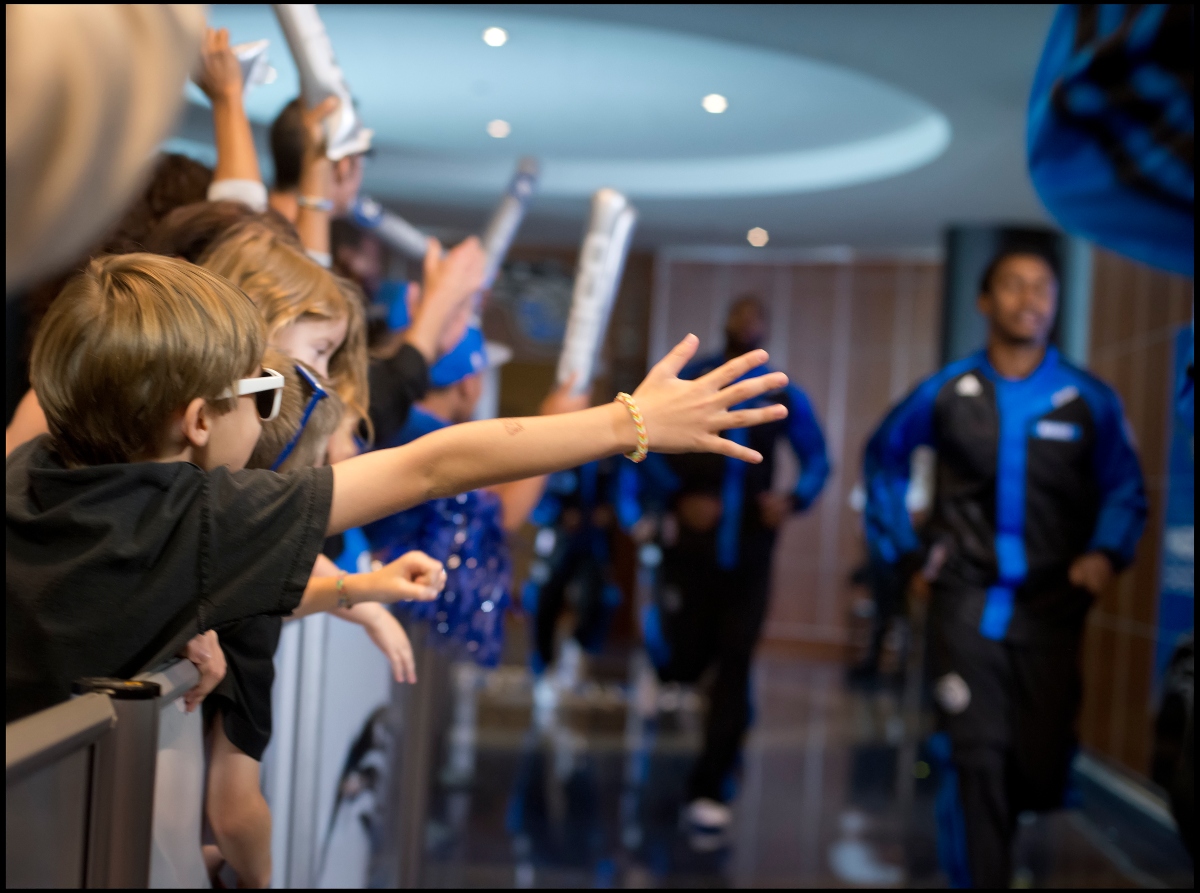 Overall, attending a Magic home game is an experience that keeps on giving for Walkingshaw and his family. From the high-octane action on the court to the mouthwatering cuisine off it, travelers looking for a VIP experience in Orlando can look no further than courtside or ultimate seats at the Amway Center.
Just take it from him.
"I would say to anyone, if you can get here, you really have to try and experience it. You can use it as a day out." A day out to see what make Orlando Magic special.
Get your Orlando Magic Tickets HERE and experience it for yourself!