This is not an illusion! We may be less than two weeks into the New Year, but Central Florida boasts the first new attraction of 2021 thanks to the eye-catching Museum of Illusions at ICON Park.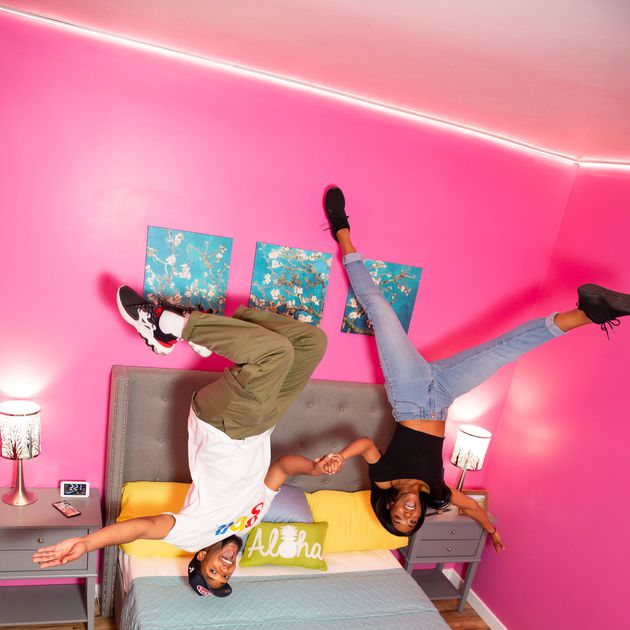 Opening to the public last weekend (Jan 9 and 10), it adds yet another fascinating element to the heart of the busy International Drive tourism corridor, as well as a series of exhibits that range from the amusing to the downright bizarre.
It is all predicated on the eye fooling the mind into seeing a series of 50-plus different 'illusions,' and it is also the chance for great selfies, family photos, and Instagram moments.
In the museum's Infinity Room, visitors are surrounded by multiple mirror images of themselves. In the Ames Room, one person in a group suddenly appears much, much larger than their companions' thanks to a clever trick of perspective and a slanted floor. In Infinity Well, it suddenly becomes a LONG way down!
Marketing manager Christine Haughney explained: "Every exhibit has a sign that says 'Here's what you think is going on. Now, here's the science behind it.' We've tried to make sure that, with the 50 exhibits, you've got kind of an even pairing of 'I want to jump into this for Instagram' versus 'I want to come and maybe learn a bit more'."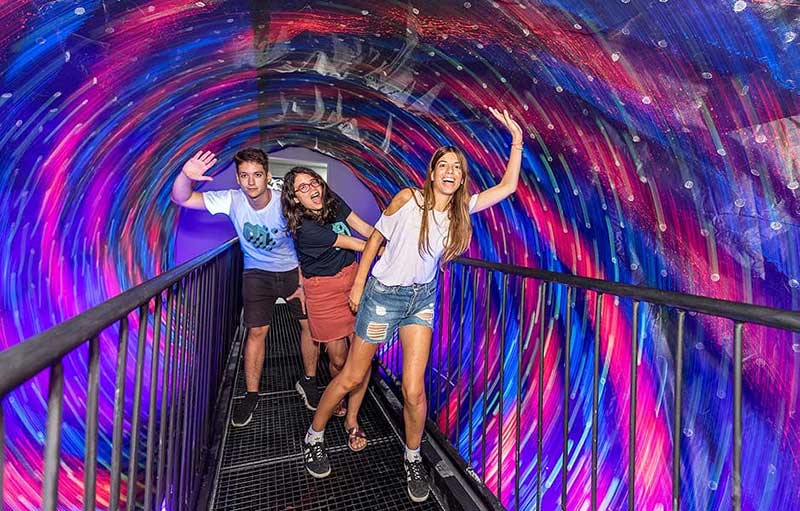 Museum of Illusions is a Croatian company that researches and creates visual oddities. Some exhibits have been given local flair, including its striking orange décor. There are 20 Illusion museums in the world, but ICON Park's is the first in Florida.
It costs a special $15/person all this month, and then tickets will be $24.95 ($20.95 for children) at the gate, with discounts for students, seniors, military, hospitality, and health care workers. This is not an illusion, it is open from noon to 8 pm Sunday to Thursday, and noon to 9 pm Friday and Saturday.
The Central Florida Tourism Collective is a group of like-minded tourism interests united in wanting to give our followers & visitors a reassuring message of life here in the heart of the Sunshine State: 
#SupportCFLTourism