The sky is blue, the birds are singing and, if you run into a little ice, it is probably in your drink. Welcome to winter in Florida. The lack of cold makes it tough for some – even locals – to get into the holiday spirit.
Have no fear. Here are a few options from Central Florida's Polk County that will have you singing "Jingle Bells" before you know it.
LEGOLAND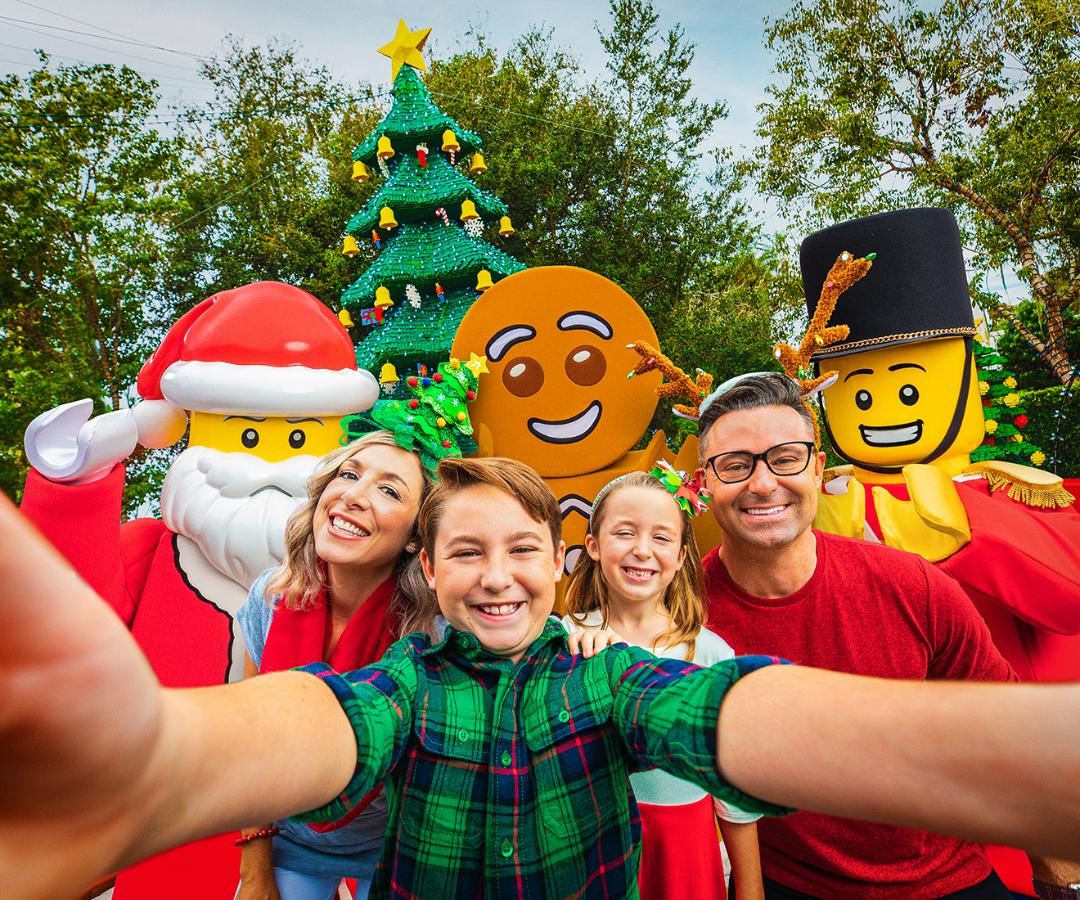 If you are looking to put your holiday plans together brick by brick, LEGOLAND Florida Resort has plenty of options. From holiday shows to special wintery-themed foods and even a brick Old Saint Nick to meet, there are plenty of options for a jolly good time.
In a state known for its theme parks, the kids-and-bricks LEGOLAND Florida Resort features plenty of hands-on fun. From roller coasters and a water park to 3-D movies, the merriment doesn't need to stop when you return to your room. For example, the LEGOLAND Pirate Island Hotel, the first LEGO Pirate-themed hotel in North America, features fun-filled rooms, a heated pool with a pool deck complete with floating LEGO soft bricks, hundreds of LEGO models, in-room LEGO treasure hunts, and exclusive character experiences.
Just steps away from the resort is the 150-acre interactive LEGOLAND theme park. Featuring more than 50 rides, shows and attractions, restaurants, shops, a botanical garden, and even an action-packed water ski show, there is plenty to do all day long. To cool down, tiny pirates can jump into the LEGO Wave Pool, the interactive water-play structures of the Joker Soaker, or the Build-a-Raft Lazy River, then get back into the action when they hop on pink-knuckle rides like the Coastersaurus. For a more immersive experience, head on over to LEGO Movie Land and jump aboard the Triple Decker Flying Couch or, for some old-school fun, hop on Mia's Riding Adventure disc coaster.
Weekends at LEGOLAND are when the Spirit of Christmas really shines.
During this special time of the year, LEGOLAND guests can experience unforgettable holiday shows, holiday characters, special treats, and more. The deal is even sweeter when you consider that it is all included in general admission.
Not to be missed is the massive LEGO Christmas Tree in the middle of the magic. Full of twinkling lights, it serves as the focal point to an all-new 360-degree light show. In the middle of it all are the stars of the show, the LEGO holidays crew, featuring LEGO Gingerbread, Holiday Unikitty, and the star of this bricktacular event, LEGO Santa. And after St. Nick's annual visit, the skies over LEGOLAND will feature the Nightly New Year's Eve Fireworks show from Dec. 26-31. Presented by the Hallmark Channel, Holidays at LEGOLAND Florida take place Dec. 4-5, 11-12, 18-19, and 24-31.
Bok Tower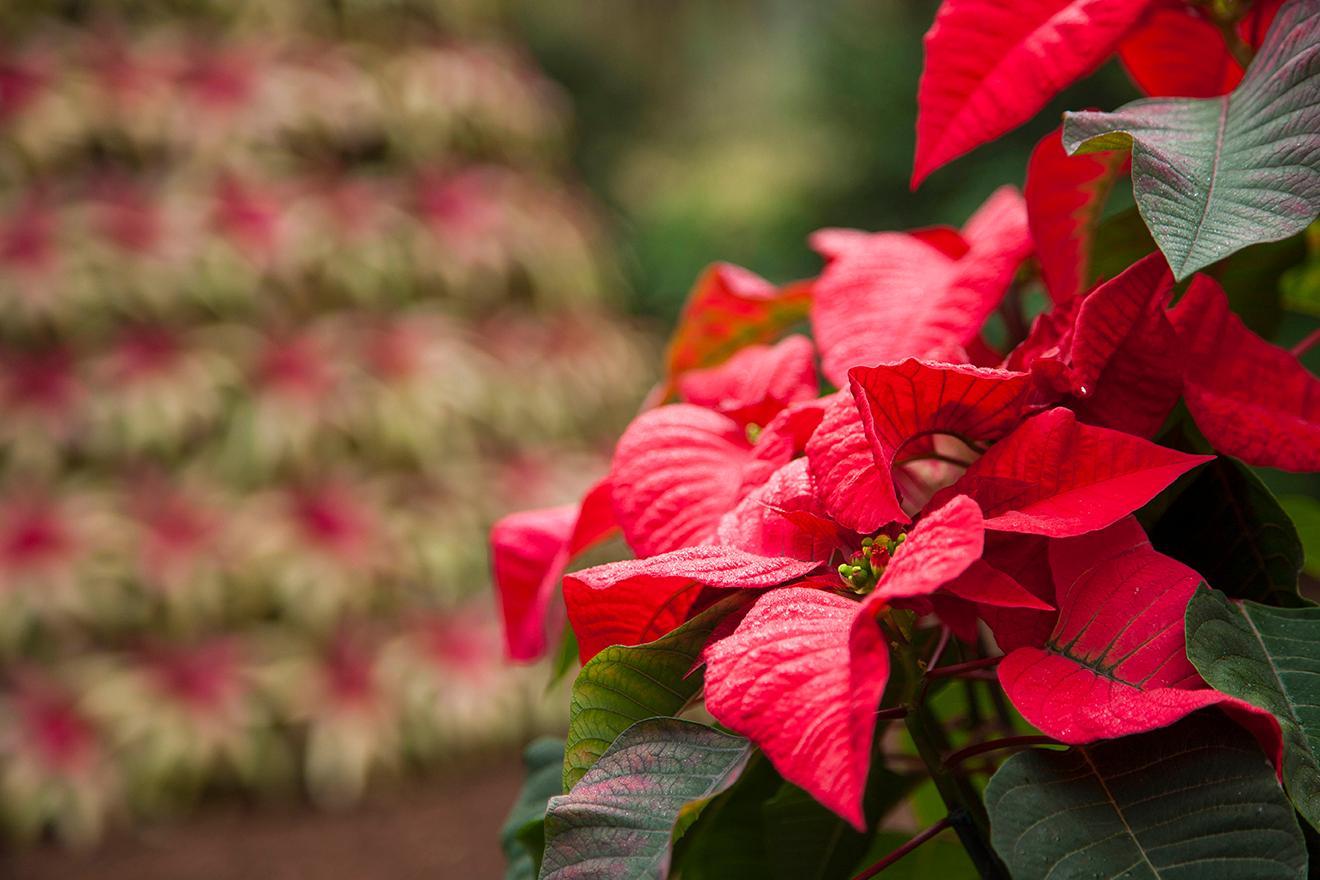 If you haven't seen the 205-foot tall art deco instrument in the epicenter of Bok Tower Gardens decked out in its holiday finery, you are missing a unique Central Florida experience. From holiday displays of poinsettias, begonias, and evergreens to concerts, holiday-themed hikes, and even classes on how to make holiday-themed natural ornaments, the holiday season is a special time at this historic locale.
Listed on the National Register of Historic Places, Bok Tower Gardens is the lasting work of Edward Bok, a Dutch immigrant. Bok, a journalist by trade, won the Pulitzer Prize in 1920 for his autobiography. Before that, Bok had risen to fame and influence as the editor of "The Ladies' Home Journal," which became the first magazine in the world with one million subscribers under his leadership. His wife was the founder of a music institute in Philadelphia.
The Boks commissioned Frederick Law Olmsted – the son of the man who designed Central Park in New York City and Stanford University in California and the preeminent landscape architect of his time – to design the gardens, while Philadelphia-based architect Milton Bennett Medary designed the tower. Opening more than five years later, Bok Tower Gardens were dedicated by then-President Calvin Coolidge in 1929. Built on Iron Mountain, what was once a desolate sandhill was transformed into a 250-acre lush tropical landscape that is both a contemplative garden as well as a bird sanctuary. In 2020, the gardens added yet another trophy to their award case when they won the Operational Sustainability Award from the American Public Gardens Association.
A recent addition to the grounds is Hammock Hollow, 2.7 acres of childhood delight featuring water areas, bridges, tunnels, and an indigo snake sculptured sandbox. Not far away are areas for kids to climb logs, an outdoor stage area, art and music zones, and even a working hand-pumped well.
Special events abound during the holidays at Bok Tower Gardens, bringing a wide variety of music and activities for the entire family. Friday evenings center around music. Jazz takes the center stage twice, when the big band sounds of Holly Cordero and the Silver Bells take the stage on Friday, Dec. 10 featuring classics like "Let It Snow" and "Blue Christmas." A week later, drummer Paul Gavin and his band Mosaic are joined by Valerie Gillespie and Bryan Hughes for "A Jazz Christmas Party."
But it isn't all about the music at Bok Tower Gardens. Other holiday happenings include yoga classes, cooking classes, and the best way to make a lasting holiday memory, classes for kids to make all-natural decorative holiday ornaments to take home with them.
And while Pinewood Estate, a 20-room Mediterranean-style manse, is still closed to the public, its two fan-favorite residents are out and about. Tucker and Tilly – better known as the Pinewood Estate squirrels – have invited their forest friends to bring the spirit of the holidays outdoors. When entering the grounds, make sure to pick up your Critter Christmas Guide. While touring the gardens, the entire family can look for Tucker and Tilly, along with many other forest friends. Complete the hunt and present your guide for a treat at The Shop at Bok.
Safari Wilderness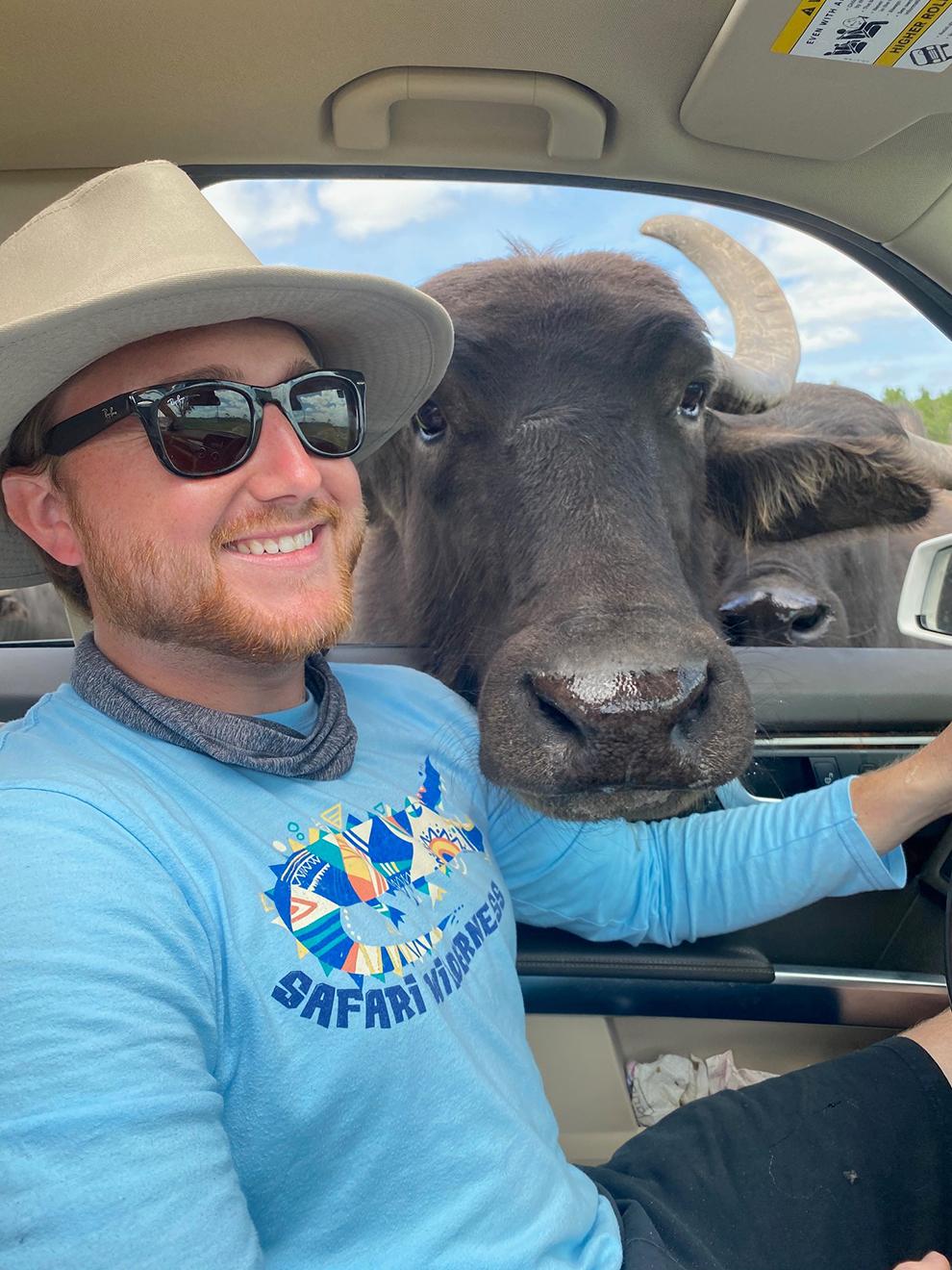 If you want to see more than squirrels enjoy the Christmas spirit, stop by the cageless zoo Safari Wilderness. Just moments from downtown Lakeland, this is an African safari experience where Watusi cattle – the African version of the longhorn – still roam. Opened in 2012, the ranch – a 260-acre expanse – is not a zoo. The animals roam free: eland, water buffalo, and antelope mingle while lemurs dance away around their island home in the middle of it all. There are even breeds of hoofstock that are no longer found in the wild, such as the Scimitar-horned oryx.
Visitors have their choice of excursion types – safari bus, kayak safari, camel expedition, all-terrain vehicle safari, and a guided drive-through option. Most opt for the safari bus, which offers not only shade from Florida's intense sun but also allows visitors to enjoy those memory-creating up-close creature encounters. Many animals simply walk up to the bus, seemingly as interested to look at the passengers as the passengers are to look at the wildlife.
However, don't discount the other options. If you choose the guided drive-through option, you must make a reservation in advance. On the kayak safari, you'll navigate through freshwater areas for close-up encounters with wetland species such as Defassa waterbuck and red lechwe. Midway through the kayak safari, visitors navigate to the lemur island, where they can hand-feed grapes to two different species of lemurs. If you'd rather your transportation be fur-covered, the camel option will pair you with one of these loveable creatures for an unforgettable experience.
If none of these is just the right fit, other options abound. The Polk Museum of Art is offering a gallery concert series, swing outlaws Big Bad Voodoo Daddy bring their musical talents to the RP Funding Center in Lakeland on Dec. 11, and for two days there is even a version of the ballet The Nutcracker is presented on the grounds of Florida Southern College.
From theme park fun to strolling through a Southern Christmas Wonderland, a visit to Central Florida's Polk County during this special time of the year illustrates why Floridians say that Central Florida offers visitors a chance to unpack once and see it all. Go to VisitCentralFlorida.org for more information.