Visitors to Halloween Horror Nights 2022 at Universal Orlando Resort will be able to enter the nightmarish world of The Weeknd's record-breaking album "After Hours."
According to official sources ​​​"The Weeknd: After Hours Nightmare" will be one of the haunted houses offered at the popular Halloween event at both Universal Studios Florida and Universal Studios Hollywood.
"I always wanted my own Halloween Horror Nights haunted house as Halloween has always been significant to my music, so this is a total dream come to life," Abel 'The Weeknd' Tesfaye said in a statement. "I feel like my music videos have served as a launching pad for collaboration like this, and I cannot wait for people to experience this madness."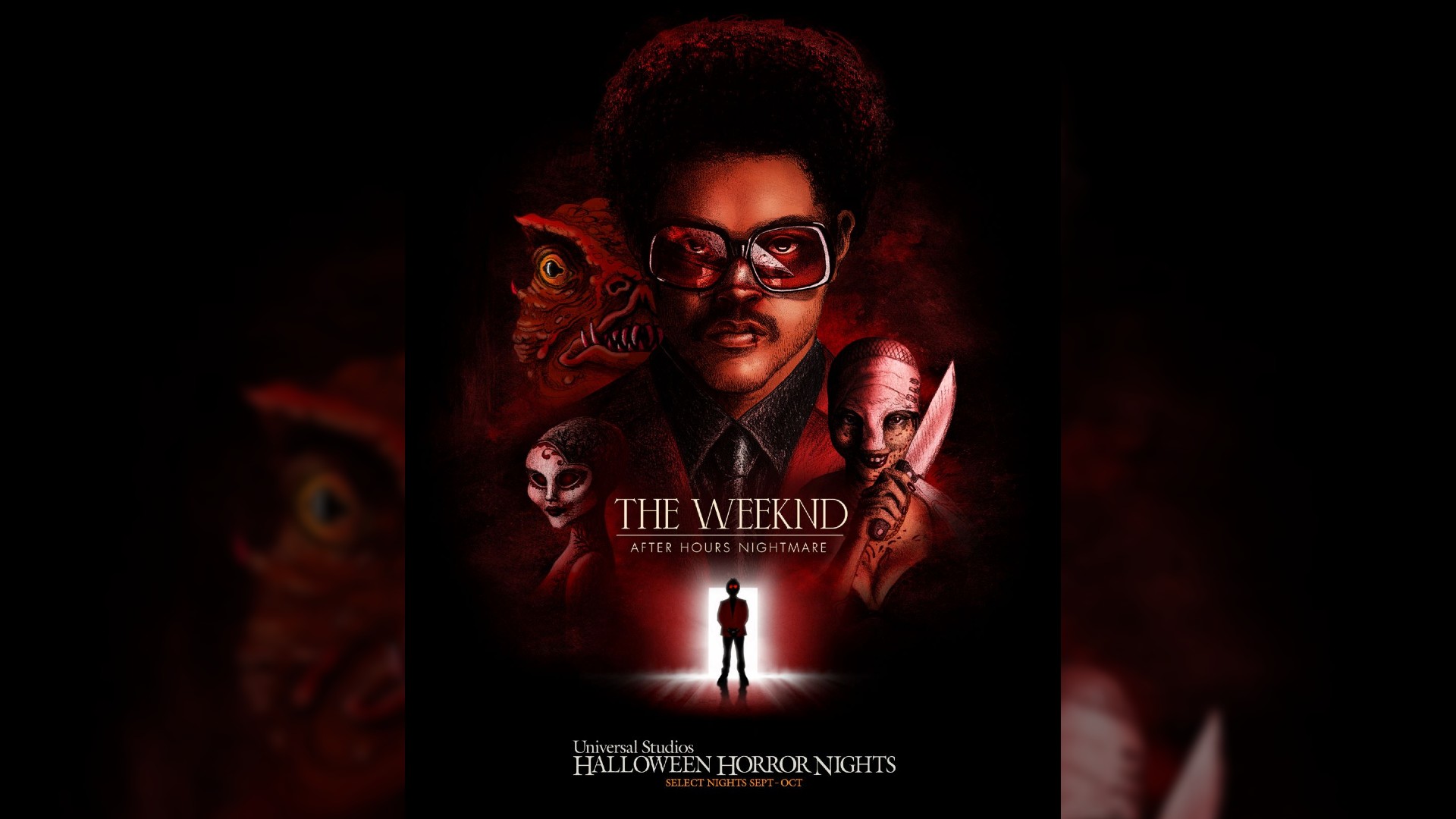 The house will be inspired by The Weeknd's music and short films and will features songs from the album playing throughout, including "After Hours," "Heartless" and "Blinding Lights."
Universal is describing the experience as stepping into a "surreal living nightmare," where visitors will be stalked by "slashers, bandaged maniacs, gruesome toad-like creatures and other unfathomable horrors."
"This is an unprecedented haunted house that is going to shatter the expectations of our guests and immerse them in an unforgettable experience that is equally unexpected and terrifying," said Charles Gray, Universal Orlando senior show director for entertainment creative development in a statement.
"The Weeknd: After Hours Nightmare" joins an already impressive  lineup that includes previously-announced haunted houses such as Universal Monsters: Legend Collide, Halloween, and The Horrors of Blumhouse.
This year's Halloween Horror Nights event begins Sept. 2 at Universal Orlando  and will run select nights through Oct. 31st 2022.