Central Florida theme parks are full of food selections that can sometimes seem overwhelming. But when it comes time to take a break and ease up a little, a short trip east to Florida's Historic Coast not only brings a change of pace but some of the best dining in the United States. The culinary scene heats up on Florida's Historic Coast. Whether you want some of the hippest dining, old-world European eats or traditional southern cuisine, St. Augustine and Ponte Vedra Beach along the Atlantic Ocean have long been recognized as an epic oasis for foodies. Some of the most talented chefs, signature dishes and greatest catches are here.
Florida's Historic Coast is a culinary concoction of flavors that date back centuries. Whether it be the traditional Spanish spices or the finest seafood anywhere, we know what livens up the taste buds.
In the center of St. Augustine's historic district, you'll find restaurants that bring a clear reminder of why this city continues to thrive as the Nation's Oldest City.
Harry's Seafood Bar and Grille, 46 Avenida Menendez (State Road A1A), in the heart of the historic district has second-floor balconies overlooking Matanzas Bay and the bustle of visitors walking and driving on the street beneath. Here, traditional southern comfort food is the order of the day from crawfish etouffee to crab-crusted redfish, Harry's is everything the South has come to mean for filling up on food with a Creole and Cajun flare.
A short distance south from Harry's is another safe harbor for food at the A1A Ale Works restaurant, which also looks out over Matanzas Bay. In a two-story building with architecture straight out of Bourbon Street, A1A Ale Works has a comforting setting with food that mixes the South with traditional fare. A shrimp dinner can be had as easily as a juicy steak at A1A.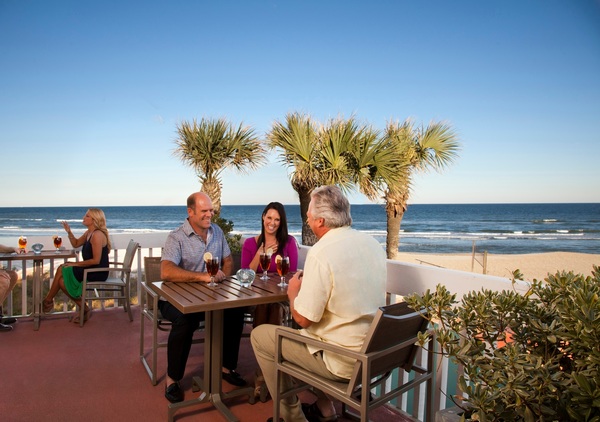 The actual thoroughfare of Florida State Road A1A goes north from downtown and then it runs along the Atlantic Coast to a Florida Historic Coast favorite at Cap's on the Water in Vilano Beach.
Cap's overlooks the Intracoastal Waterway in the small coastal enclave and has an outdoor patio that features an Old Florida setting. While you can take in the Sunshine State in its splendor at Cap's, the restaurant leans heavily on Mediterranean influences in its menu along with Southern selections.
Just north on A1A from Cap's is The Reef Restaurant. It's literally on the oceanfront overlooking the waves which is where The Reef gets most of its selections.
The Reef is nestled between St. Augustine and Ponte Vedra Beach. The Reef has some of the best seafood at a wood-framed location that features comfy indoor seating and a stunning view of the ocean outside. The site has been a restaurant since 1989 and is a common reference point for the tradition of being one of the best locales in the area.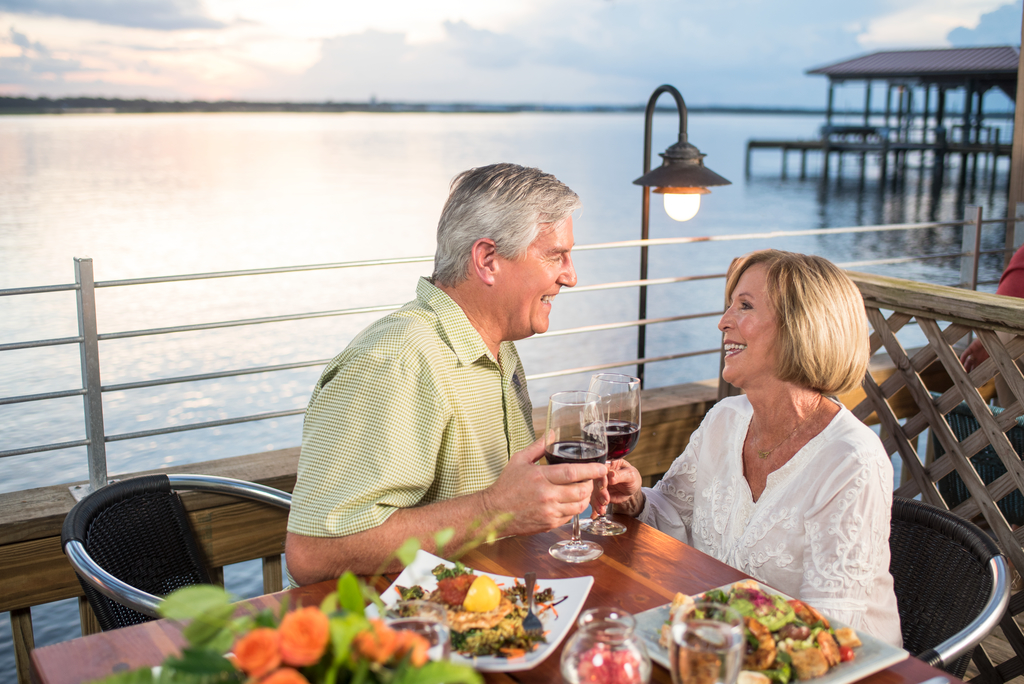 Directly to the west of The Reef is Aunt Kate's. If that sounds homey, it's because Aunt Kate's has that down-home feeling overlooking the Intracoastal as well. Southern comfort food is highlighted on the menu at Aunt Kate's and you can also get a traditional low country boil of your favorite seafood here, too.
Heading further north A1A takes visitors into Palm Valley, which is about as Old Florida as it can get. A bit inland west on County Road 210 brings you to the Palm Valley Fish Camp, situated under the bridge that crosses the Intracoastal Watery on Roscoe Road.
The Palm Valley Fish Camp also dives headlong into seafood as well with even more traditional Sunshine State selections such as gator tail. If you have a boat, the Fish Camp offers dockage for your vessel as well and it's all part of the Ponte Vedra scene just up the road.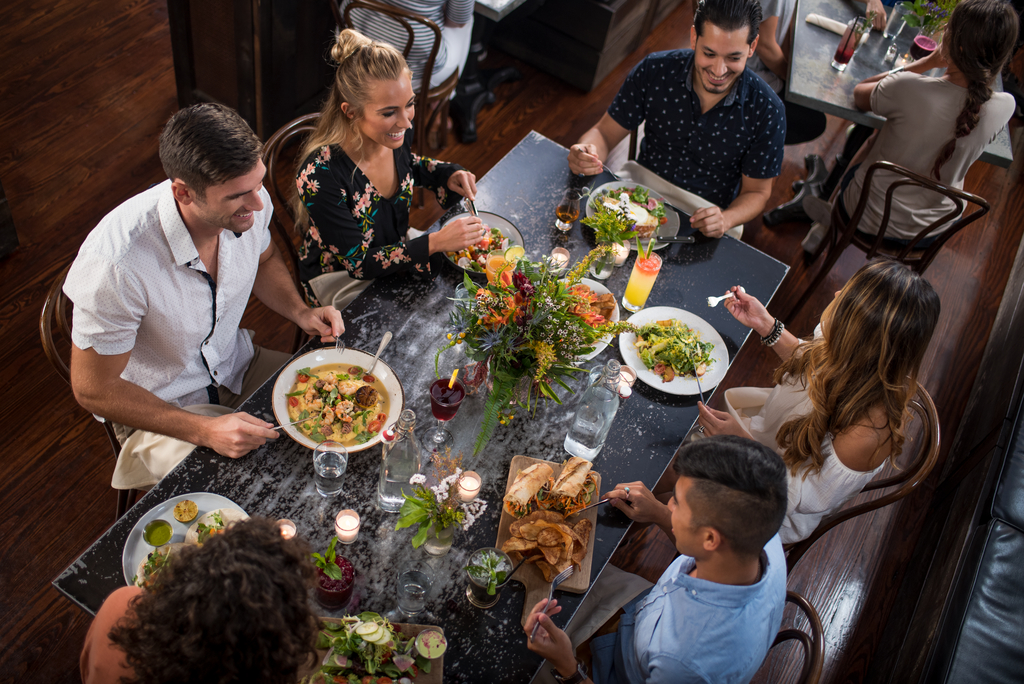 A turn for even more southern expressions can be found also on Roscoe Road at Valley Smoke barbecue restaurant. Ribs, brisket, and fried chicken are just some of the options at Valley Smoke.
Ponte Vedra Beach has long been the center of elite dining experiences. Aqua Grill on A1A has been a local favorite for years and features everything from steaks to seafood to escargot as one of many appetizers. Best of all, Aqua Grill is in the center of Ponte Vedra meaning it's close to all the famed golf courses, beaches, and hotels.
Restaurant Medure is another local restaurant that continues to wow visitors. Also on A1A, Medure features American and international cuisine.
The list is long when it comes to dining options on Florida's Historic Coast. But when it comes to consideration for foodies, some of our food festivals may be the best way to take in our offerings.
Spring brings some of our best and most festive food events: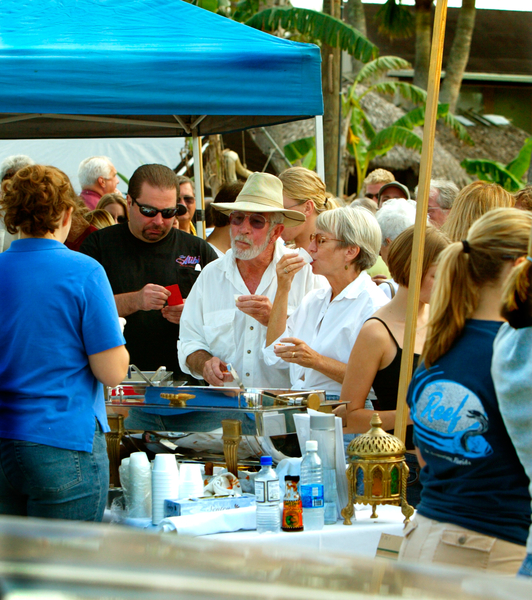 • March 7 – The Menorcan Heritage Celebration features some of the recipes cooked up by some of the earliest settlers of St. Augustine who originated from a small island off the coast of Spain.
• March 20-22 – The 39th Annual St. Augustine Lions Seafood Festival speaks for itself as it highlights the very life sustenance of the area.
• March 27-28 – The Rhythm and Ribs festival goes about as southern as it can get mixing blues and barbecue in St. Augustine.
• April 26 – Taste of St. Augustine gives visitors a sampling of everything from our Menorcan food, traditional Spanish fare, English bites and, of course, our traditional Southern seafood and comfort food from a plethora of our top-notch restaurants.
• May 2 – The Unidos En La Musica festival brings Latin music to St. Augustine, but it also features Latin food. Vendors at this fest go out of their way to showcase the Latin tastes that help define the Nation's Oldest City.