Just an hour west of Orlando, Pasco County gives visitors a glimpse into a beautiful, wild side of Florida, that the attractions and parks cannot replicate. Filled with peaceful waterways, backwood trails and untouched wilderness, the adventurer in you will say a resounding "thanks!" Not sure where to start? Here is the best of Florida's Sports Coast.
Beautiful Nature Preserves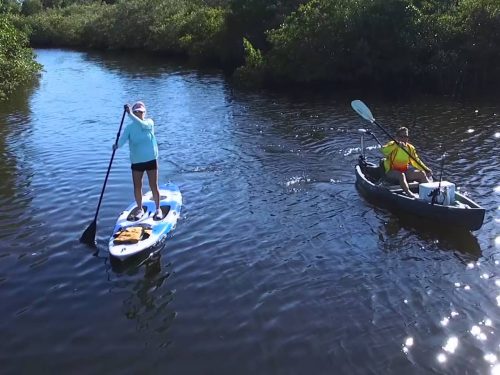 JB Starkey Wilderness Park is 8,000 acres of Florida pine Flatwoods, cypress swamps, marshes, sandhills, and scrub. It's connected to the Suncoast Biking Trail where twenty-seven miles of marked trails are available for biking, hiking, and horseback riding. Located in the town of Holiday, Key Vista Nature Park is located a short, 10-15 minute walk down a sandy trail shaded by pine trees which end at the Gulf of Mexico where a climbing tower provides a spectacular birds-eye view. You'll see birds, wildflowers, and maybe even a protected gopher tortoise along the way.
Consider a visit to Anclote Key, accessible only by boat, which is composed of four small islands with pure white sand surrounded by the shimmering waters of the Gulf. Perhaps take a relaxing trip to Werner-Boyce Salt Springs State Park, where you can often spot a bald eagle in flight, an osprey catching its prey, playful dolphins, and gentle manatees. This is a great place to try your Stand Up Paddleboard (SUP) skills in the calm clear water.
Where the Wild Things Are
Have you ever fed a giraffe? Have you ever smelled their grassy breath? Or go on an adventure with a guide that brings you closer than ever to some magnificent animals? At Giraffe Ranch you'll experience first-hand, the lives of giraffe and other species from around the world living under huge live oaks and roaming across open grasslands.
Pasco Stilt Houses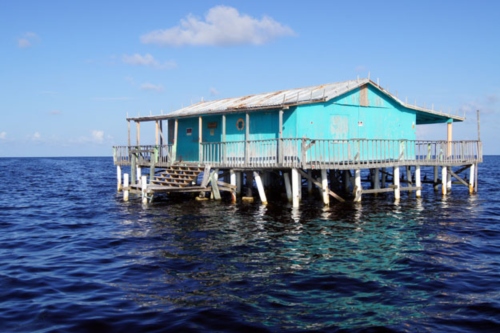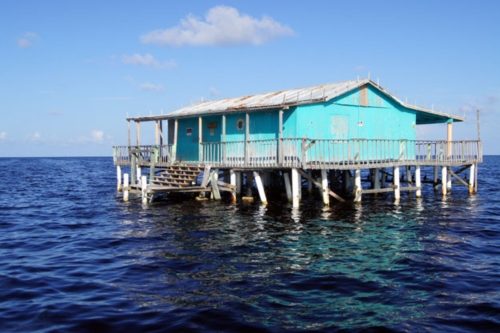 Off the coast of Pasco County, shrouded in mystery, lie 8 structures sprouting out of the water. Who built them, exactly? How long have they been there? Thought to have been erected between 1916 and 1918 as fishing camps, these famed houses are the epitome of solitude.  They were so well known, in fact, the popular musician, Johnny Cash used to frequent them for some coveted relaxation and quiet.   
River Cruising on the "Cotee"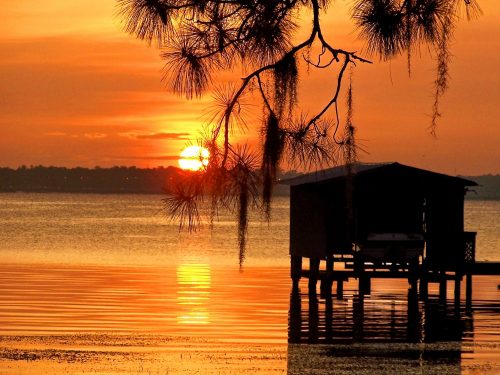 Take a pontoon boat or grab a kayak and float down the scenic waterway. Admire the old Florida homes, many of which were owned by 1920's Hollywood stars, the scenic shady river walk, and beautiful birds. Your journey ends at the Gill Dawg Marina Tiki Bar & Grill where you can enjoy a delicious fresh lunch overlooking the river.
Go Clothing Optional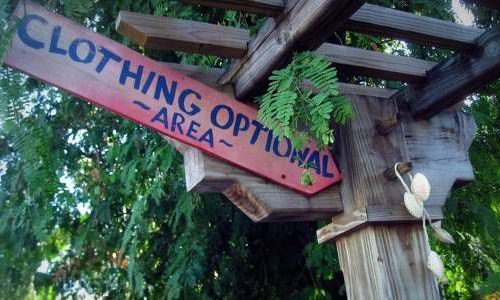 Seeking relaxation and serenity? Why not try something…natural? As the nudist capital of the United States, Pasco County has many nudist and clothing-optional resorts. Reveal as much or as little as you like at upscale resorts or more rural campgrounds. Visitors can enjoy their stay throughout the year since Florida just happens to be a tropical paradise.
Antiquing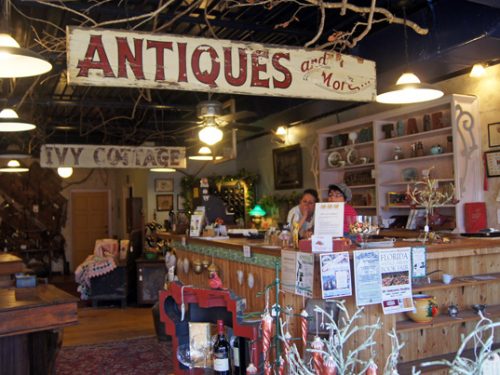 Travel back in time as you visit unique shops and upscale boutiques housed in early 20th century cottages in Downtown Dade City and New Port Richey. From "old classics" to "shabby-chic," you'll find what you're looking for!  Experience some of the best antique shops in central Florida in these historic downtowns.
Outdoor Amusements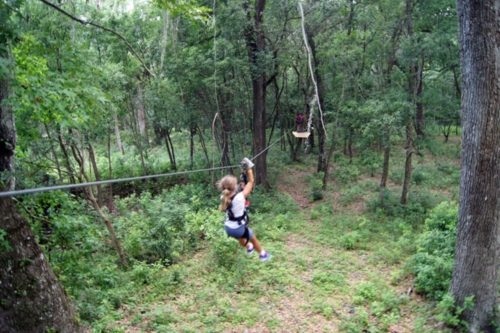 SunWest Park is a recreational waterfront facility developed around a former limestone mine. With the gorgeous, natural setting, relaxing in the sun comes easy! For those who also want to participate in activities, the park offers wakeboarding, an Aqua Park, and paddleboarding around the lake.  Or soar above the trees at Treehoppers through a mixture of bridges, ladders, climbing elements, and zip lines. Go it alone, or bring a group, this high excitement trek is a taste of outdoor Florida at it's finest.
Local Eateries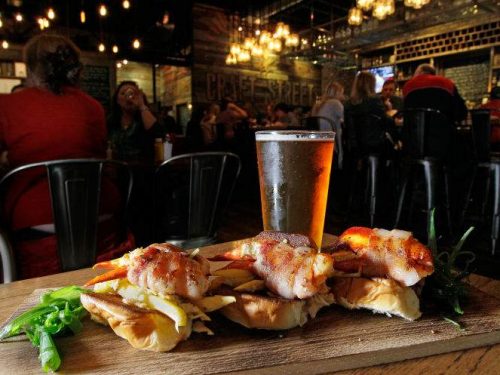 Take a break between all the fun and head to one of Paco's County's many eclectic and award-winning restaurants. They serve up some of the best locally grown ingredients along with hot fresh seafood and cold local brews.
Plan to Attend the Annual Kumquat Festival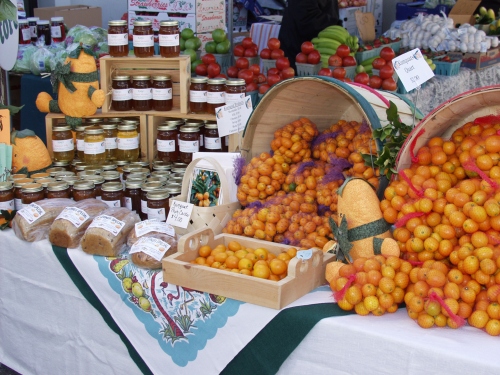 Happening each year in January, this is one of the best festivals in Florida. Held in downtown Dade City, this homegrown family event provides fruit tastings of every imaginable combination including kumquat pies, cookies, smoothies, ice cream, marmalade, marinades, vinaigrettes, and salsa. And there is plenty of fruit to purchase for more kumquat deliciousness later.
So stop by Pasco County, Florida, and experience something wonderfully different when you check out the best of  Florida's Sports Coast!