Avast, me hearties! January be the time to heave to and prepare yourself for Gasparilla, Tampa Bay's annual pirate party! As they have every year since 1904, legendary pirate José Gaspar and his band of rapscallions will sail the nation's only fully functional pirate ship, the José Gasparilla, into the heart of our community with their cannons blazing. Then, beads a-flyin', they'll lead the Gasparilla Parade of Pirates — the U.S.'s third-largest parade — down scenic Bayshore Boulevard. Whether you join the masses or get a seat in the bleachers, here's what you need to know to conquer the 2020 Gasparilla when it arrives on January 25. Here are the 8 P's of conquering Tampa Bay's Gasparilla.
PACE YOURSELF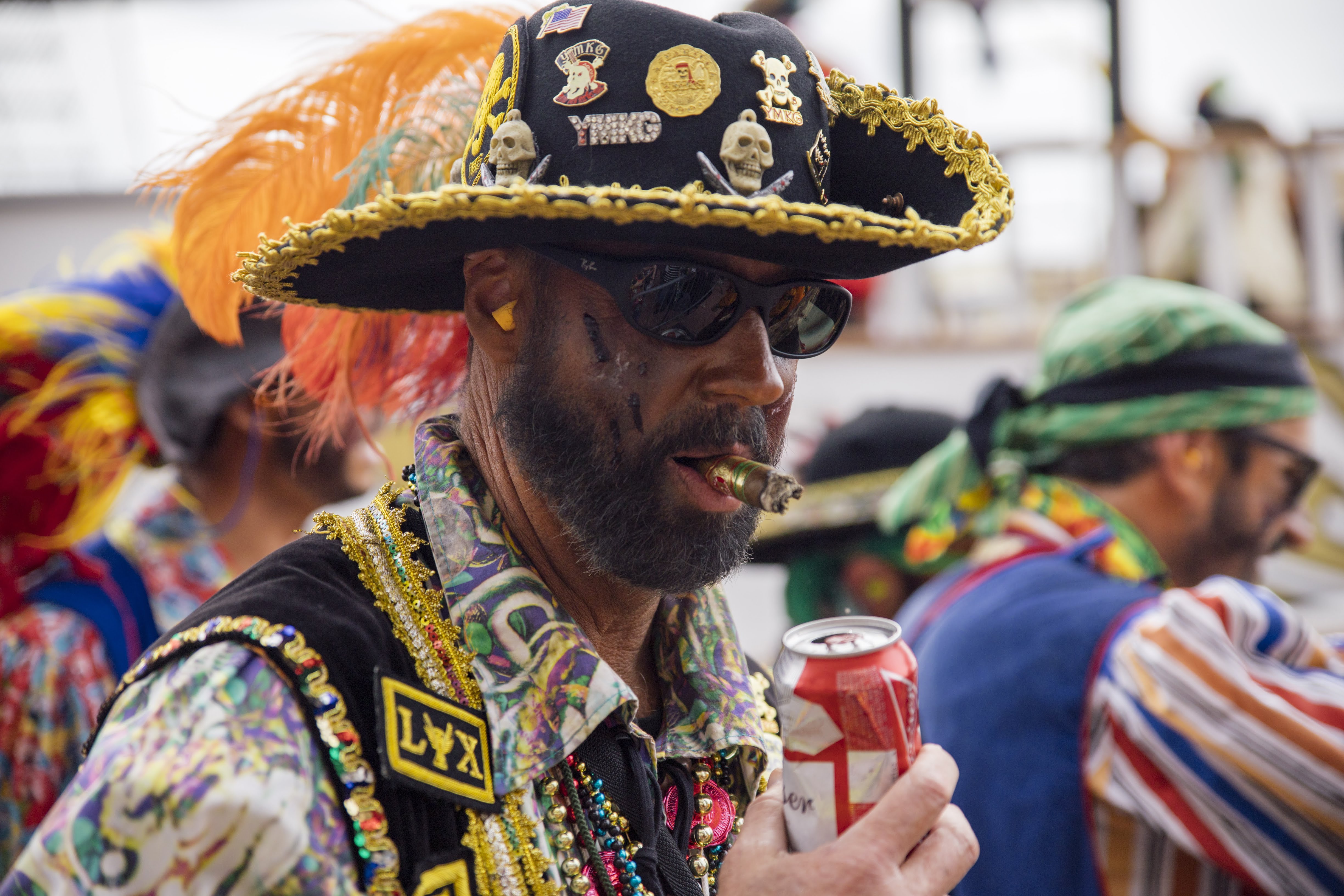 Let's get this one out of the way right upfront. From the first sight of the crow's nest on the horizon to the final bead tossed from the last float, Gasparilla is an all-day event. It's busy. It's crowded. Someone's going to step on your foot or spill their beverage on you. Keep the easy-going spirit of José Gaspar in mind and focus on the fun. And if you're indulging in an adult beverage, give someone else the keys or call a ride when all is said and done.
Want to enjoy a tamer time? The alcohol-free Children's Gasparilla parade follows steps off January 18 along Bayshore Boulevard and is family-friendly fun.
POWER UP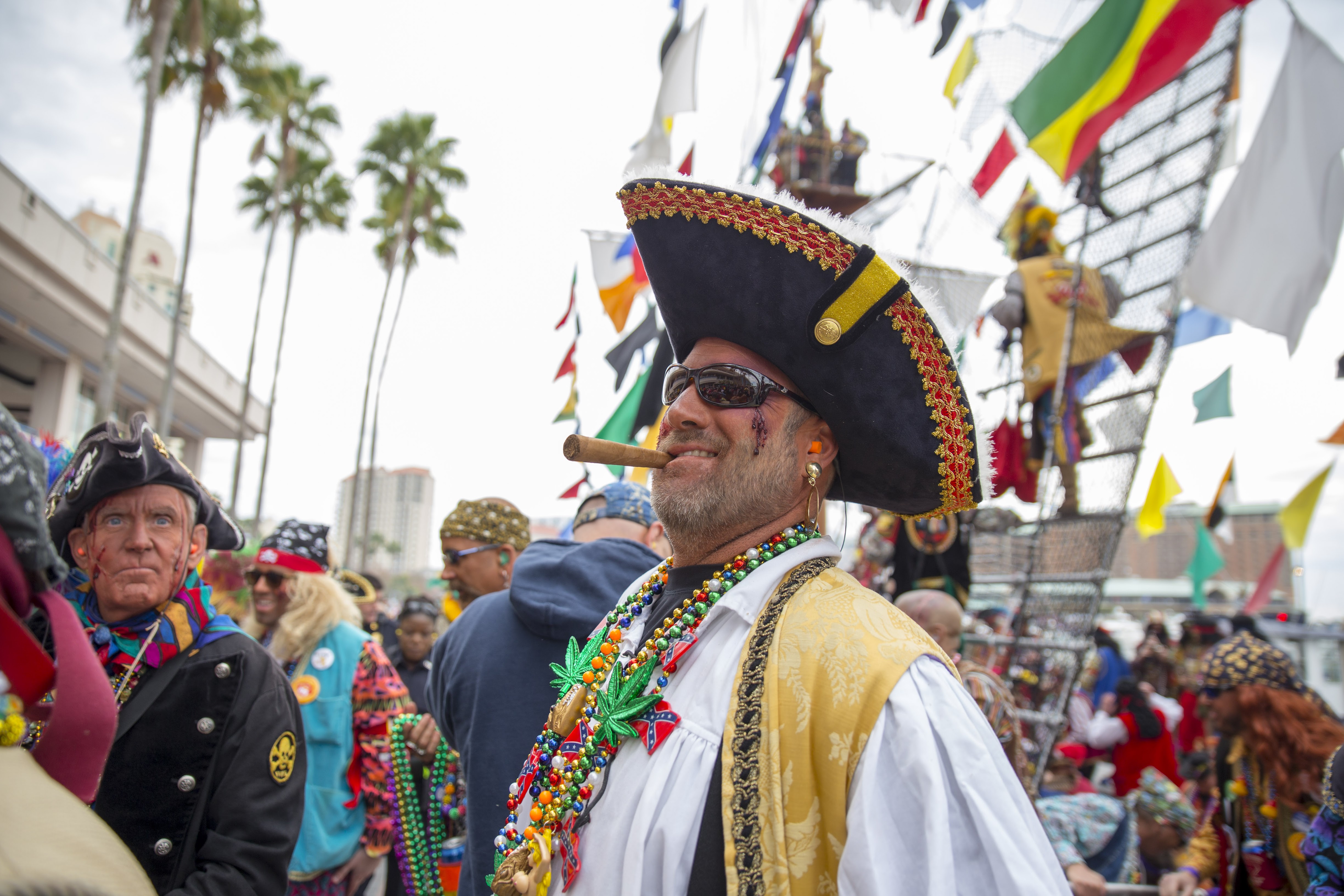 Pirate invasions are not for the weak of heart or the empty of belly, so start your day with a big breakfast at your favorite dining spot. For a piece of Tampa Bay history, try a pancake as big as your face at Goody Goody in Hyde Park Village, home to the kind of breakfast that'll keep you going through the roughest seas. You could also try Oxford Exchange or Bizou Brasserie, both walking distance from the invasion and the parade route. They have enough great options to fill a hollow leg!
PIRATE GEAR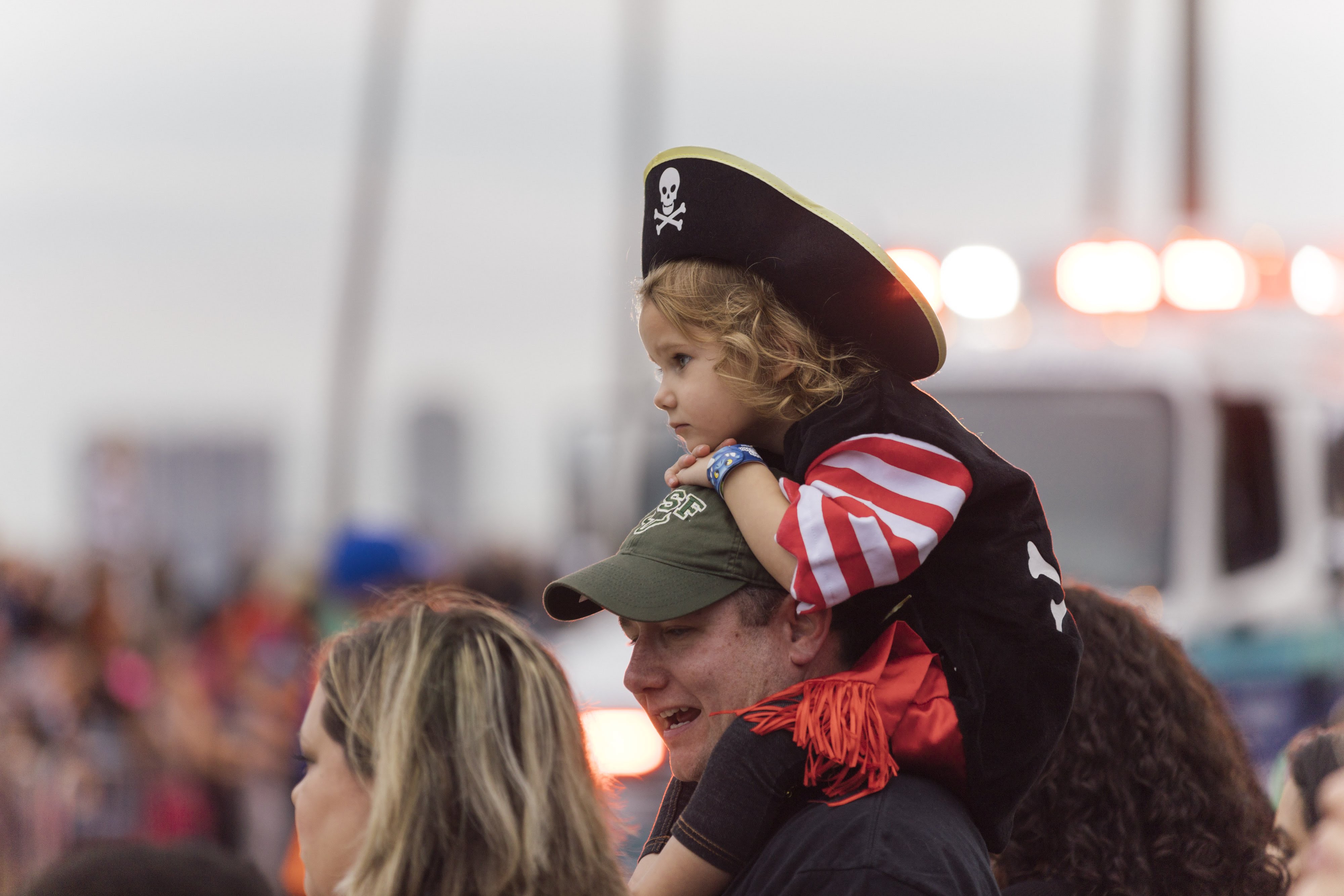 Dressing the part is a wise choice when pirates invade your town. The Unlock Tampa Bay Visitors Center in the heart of downtown offers a captain's ransom of beads and other Gasparilla-themed goodies. You'll find anything from pantaloons to Spanish doubloons, at Pirate Fashions and Don Me Now, which outfit scalawags and wenches of every type. In a pinch, a bandana on your noggin and a painted-on facial scar will help you blend in! A parrot (living or dead) on your shoulder always makes a nice accessory.
PICK YOUR PERCH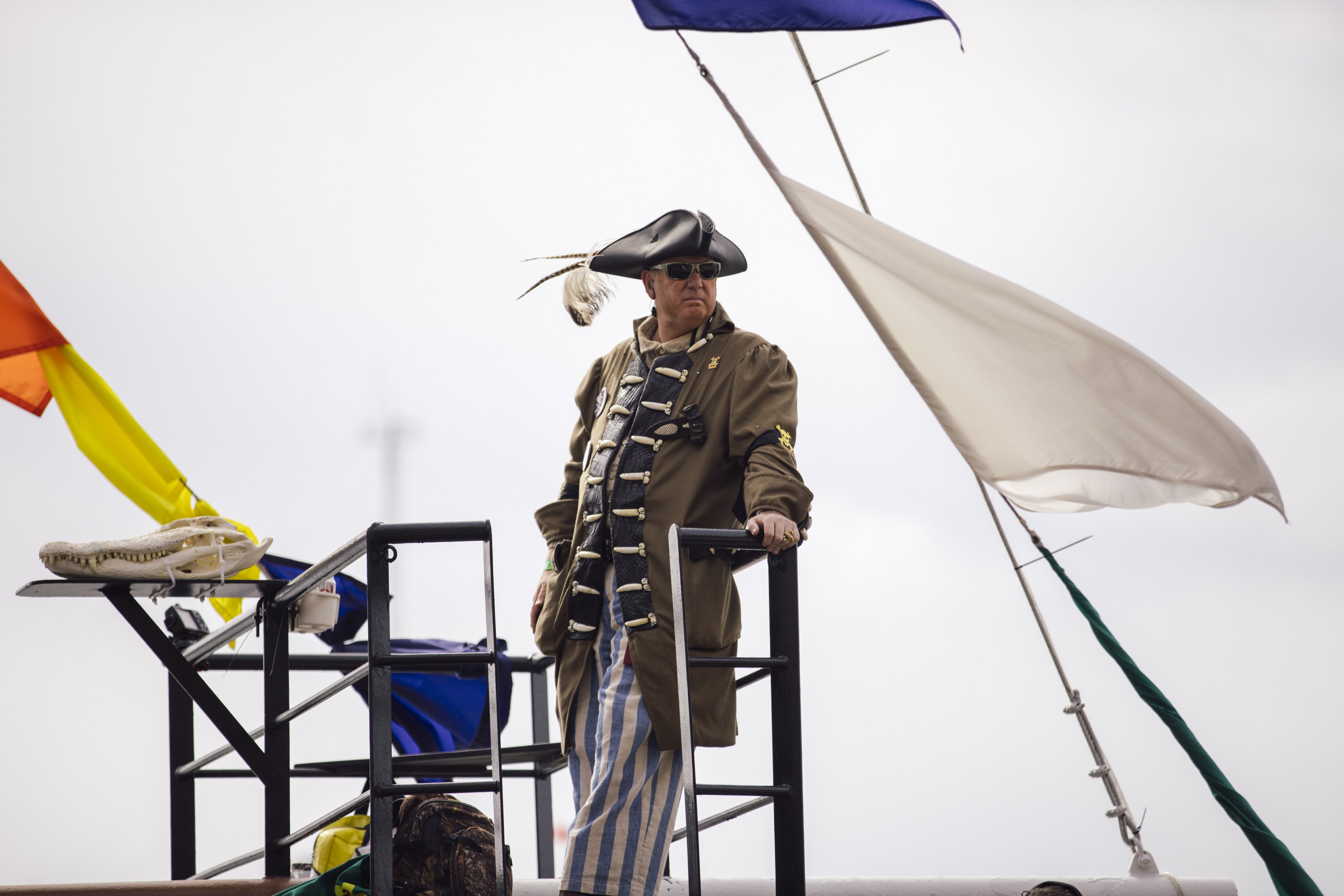 Find your spot to watch the invasion Saturday morning on the downtown waterfront. Join the crowd for free viewing near the Sail Pavilion and along the Tampa Riverwalk outside the Tampa Convention Center. Gather on the bridge over Garrison Channel or pick up a brunch ticket at American Social, across the channel from the Convention Center on Harbour Island.
PILE UP PLUNDER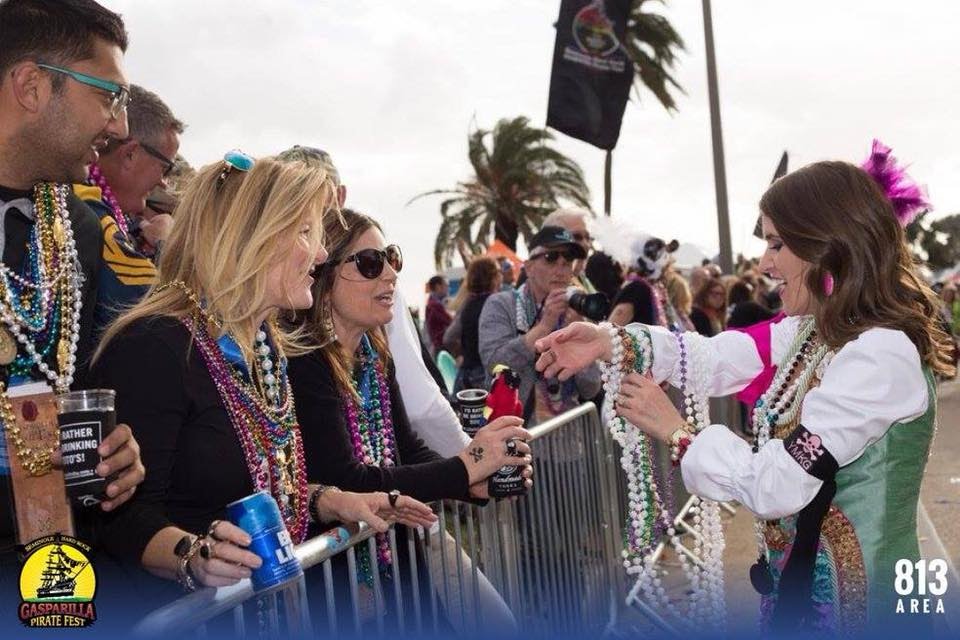 Join the crowds lining Bayshore Boulevard for a shower of pirate treasure – beads, beads, and more beads! – rain down from more than 100 floats that travel the parade route from Bay to Bay Avenue into downtown. Reach out and drape your neck in the treasures of Gasparilla — just be sure to share the wealth the those behind you who may be vertically challenged.
PIRATES ON PARADE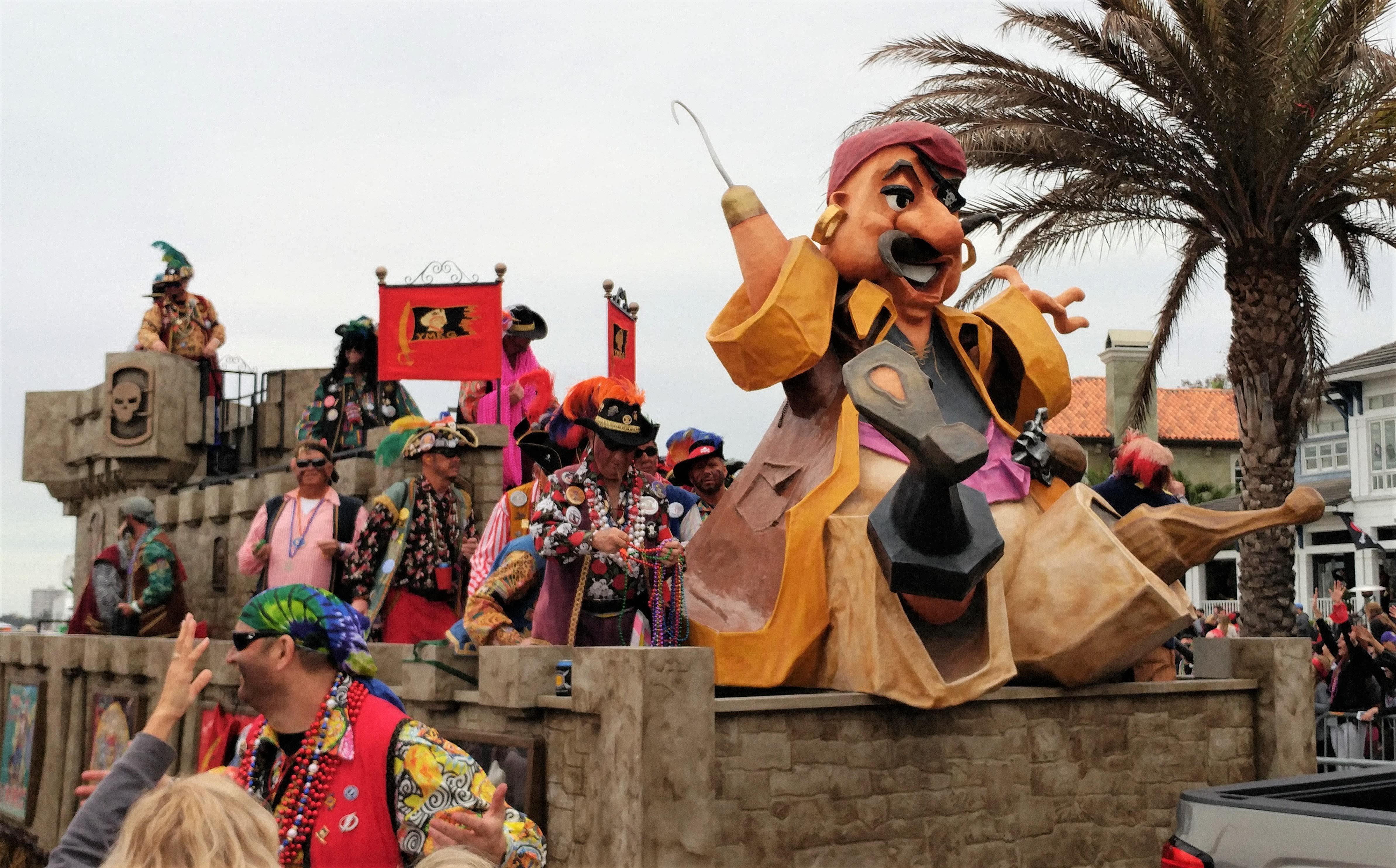 The nation's third-largest parade starts soon after the ship docks at the Tampa Convention Center. A steady stream of floats, bands, and krewes moves north along Bayshore Boulevard and into downtown, all of them flinging beads to outstretched hands. Along with marching bands and pirate krewes, you'll see floats of all shapes and sizes – including some fantastical parade creations built for event sponsors Ye Mystic Krewe of Gasparilla.
PIRATE LIFE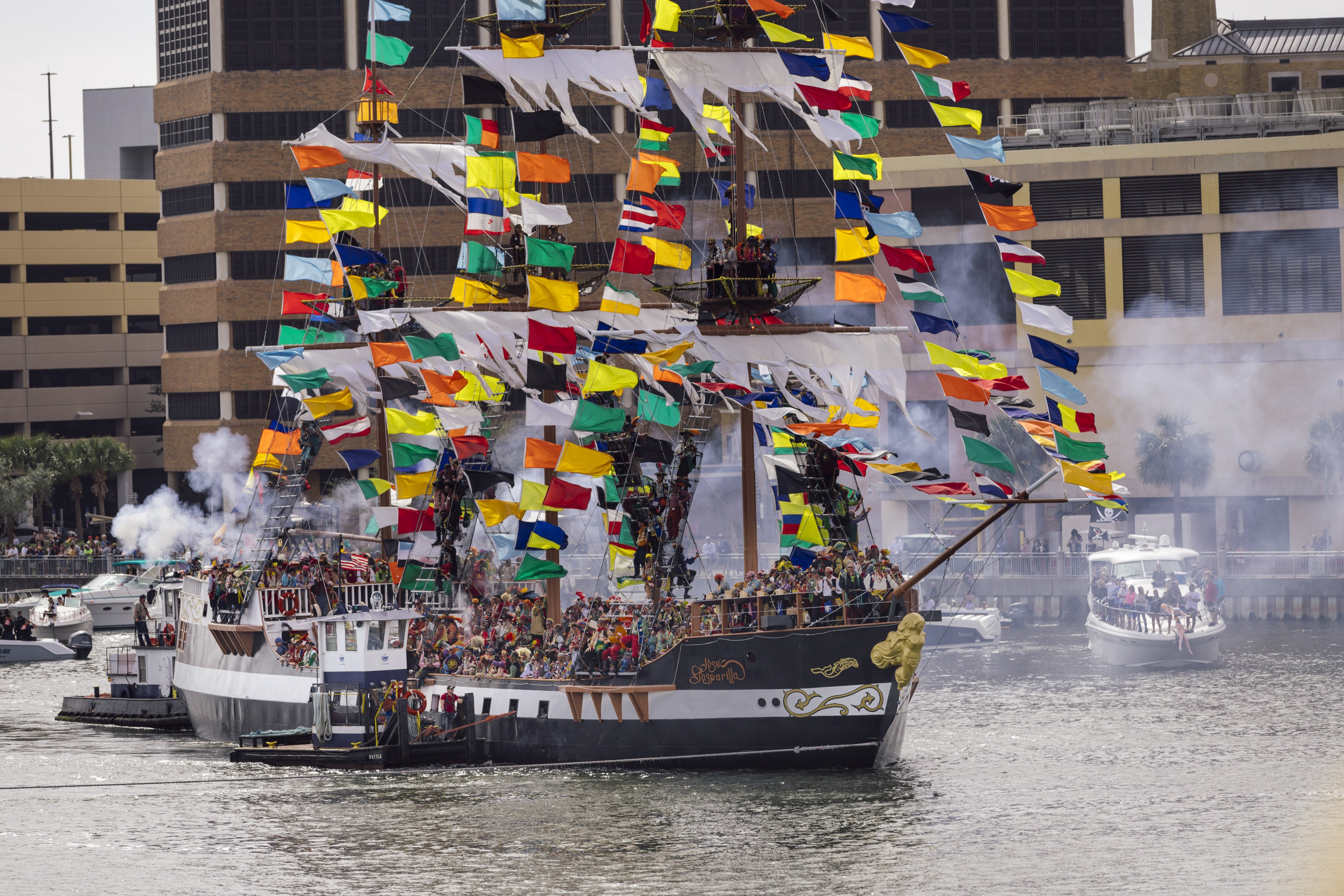 Discover the real lives of buccaneers and conquistadors at the Tampa Bay History Center, where X marks the spot at "Treasure Seekers," where visitors of all ages get hands-on with the secrets of the high seas during the Age of Exploration. You'll find interactive adventures and authentic treasures recovered from shipwrecks off the Florida coast. Map lovers will want to chart a course next door to the Touchton gallery and lose themselves among maps dating to the time of Columbus!
PULL A PINT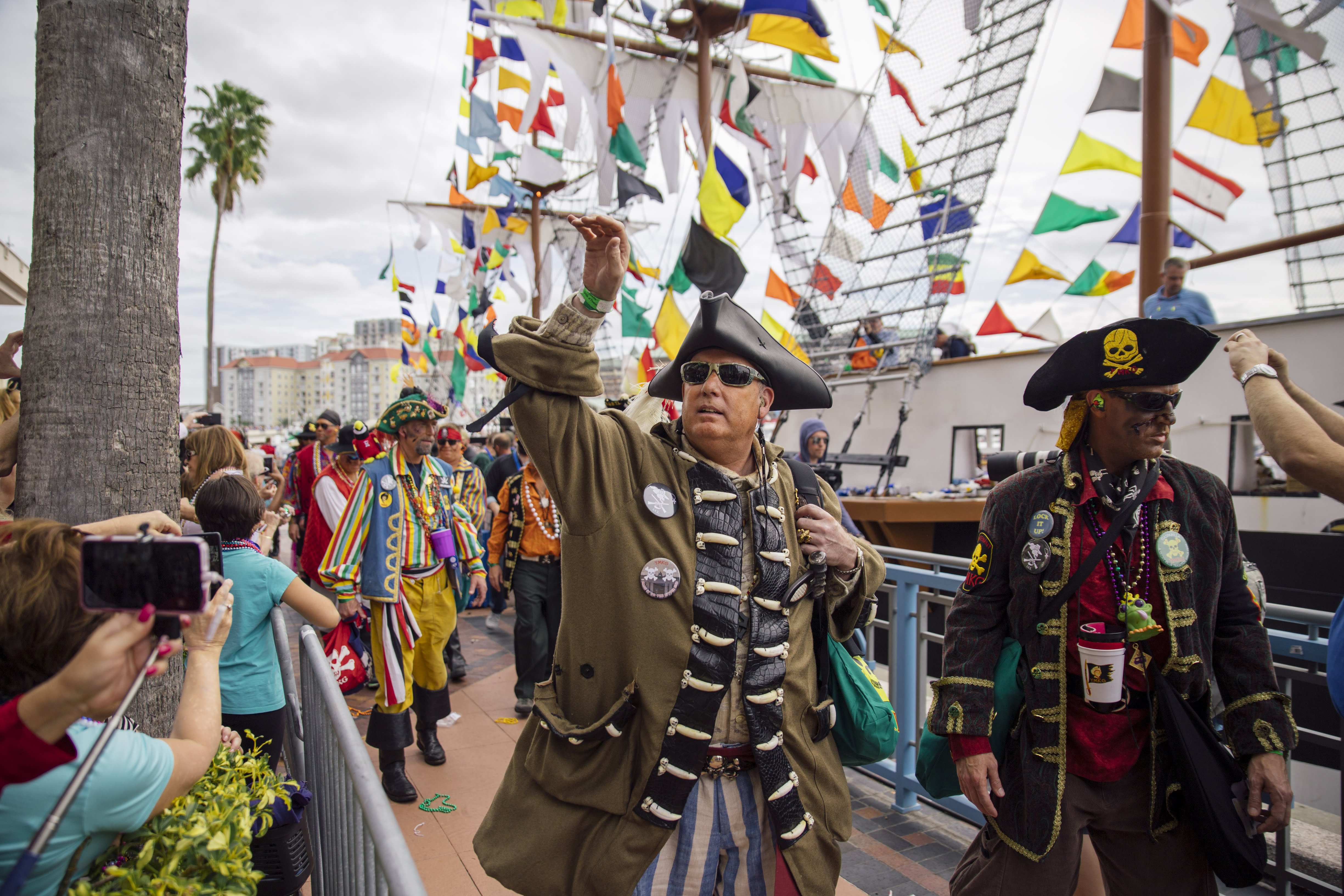 Here in Florida's hub for craft brewing, a parched pirate will always find a path to refreshment. After the parade, bring your krewe to one of our two dozen brewpubs to soothe your throat after a day of cheering. Whether you like your drafts light and bright or dark as night, the treasures flow from the taps.
Hopefully, the 8 P's of conquering Tampa Bay's Gasparilla will make it the Pirate experience you will never forget.