You really can't miss with this  Orlando 'action attraction' – whether it's a birthday treat, a check on your bucket list, or a spontaneous 'just do it' kind of a moment. When you're seated behind the controls of this serious piece of military hardware Tank America really hits the target when it comes to thrills . They have just announced their newest tank driving package for only $199 – so what are you waiting for!
New Recon Package – Terrain Course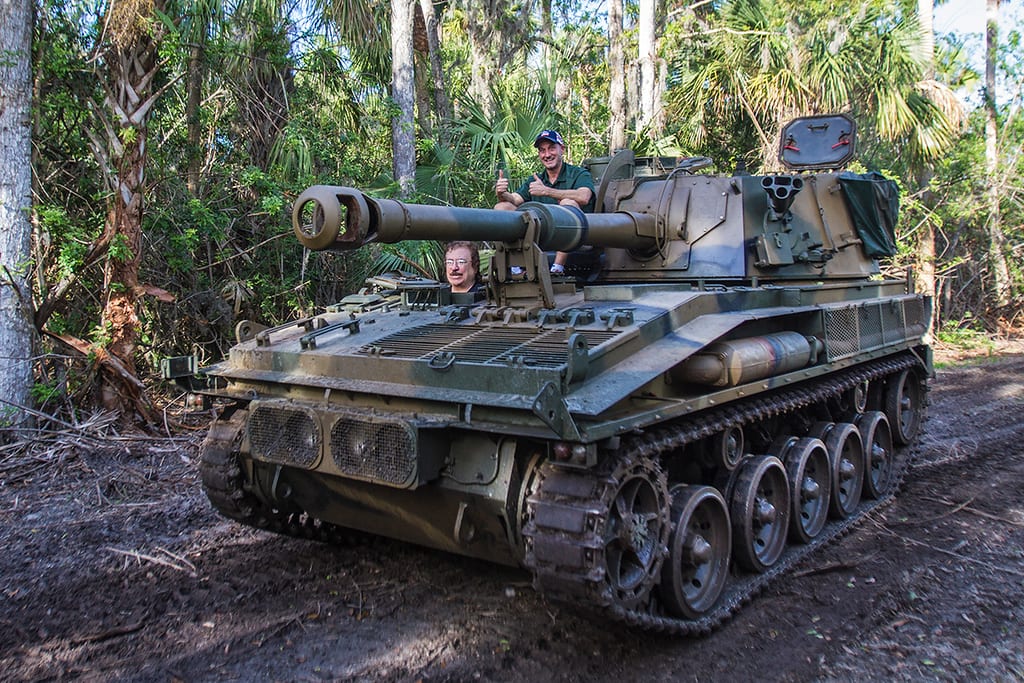 This new package starts with a safety and operations briefing followed by one 1/2 mile recon lap around the tank obstacle course. Keep a sharp look out during your recon lap and be sure to report any and all enemy locations when you return to base.
Basic Tank Training – Terrain Course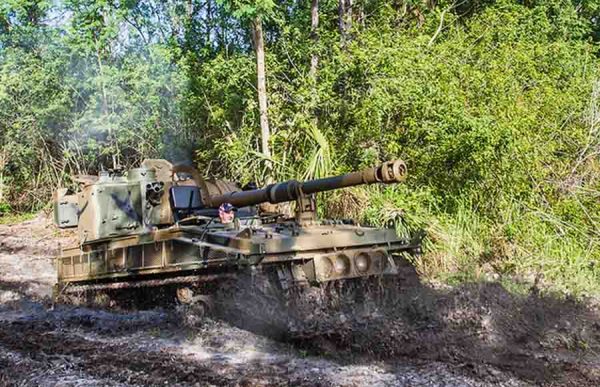 Get ready for the thrill of a lifetime as you control a 17-ton monster, raw energy pumping through your veins. The massive tank beneath you will obliterate every barrier blocking its path, its 105 mm Howitzer cannon leading the way. You'll traverse plenty of rugged terrain and avoid deadly obstacles as you drive the FV433 into the lush forest ahead. Keep your eyes peeled for enemies along the way as you edge along barren lake beds and clamber up steep dunes. Tracks oozing with syrupy mud will try and stall your progress, and danger echoes from every sludge filled nook and cranny. Only perseverance and your gutsy spirit will ensure you make it safely back to headquarters.
What's Included:
Safety & Vehicle Briefing
Drive the FV 433 Abbot Tank
Commander Package – Terrain Course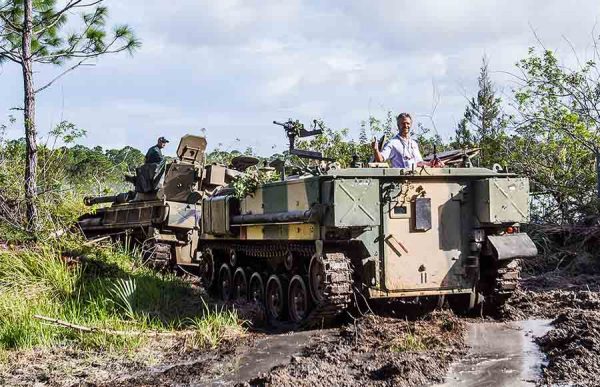 The Commander Package gives you the opportunity to feel the exhilaration of driving as if you are going into combat.  After navigating your way around our course in the FV433 Tank you will also face the challenge and thrill of driving in combat lock up.  In combat lock up you will experience what it is like to drive with all the hatches closed as if you are really driving into battle!
What's Included:
Safety & Vehicle Briefing
Drive the FV 433 Abbot Tank
Drive Combat Locked Up
Advanced Troops Package – Terrain Course & Car Crush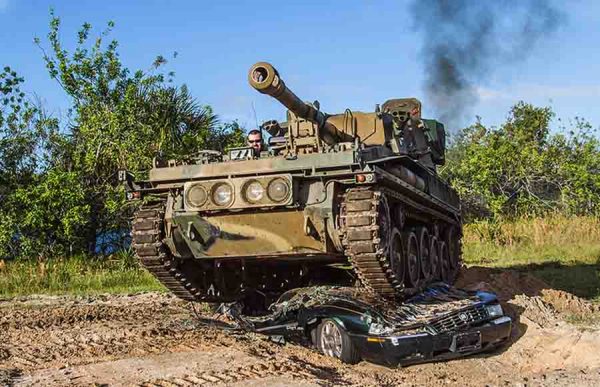 The Advanced Troops Package includes everything in Basic Training PLUS even more destructive fun. After crashing through the forest in the FV433 and laying waste to everything in your path, you'll head out for your next adrenaline-laced adventure: annihilating a car. Attempt to hang on as the Abbot ascends and rumbles across the vehicles hood, crushing it underneath with a roaring crunch. Afterwards, whipped into a flurry of excitement, motor triumphantly back to headquarters grinning ear to ear.
What's Included:
Safety & Vehicle Briefing
Drive FV 433 Abbot Tank
Car Crush (a $700 value)
Mud Hole ($50 value)
Complimentary Additional Passenger ($50 value)
Ultimate Combat Experience – Drive Combat Locked Up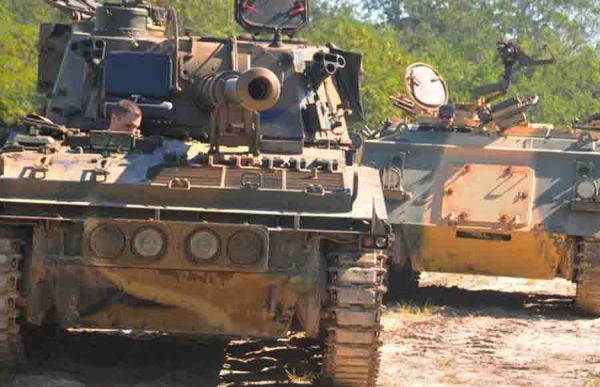 The Ultimate Combat Experience package includes everything in the Advanced Troop package PLUS experience the unique opportunity to drive COMBAT LOCKED UP! Navigate your way around our tank course completely locked up with the hatch closed! In addition to driving the FV433 you will also traverse our course through the obstacles using only the periscope and guidance from your tank commander.
What's Included:
Safety & Vehicle Briefing
Drive the FV 433 Abbot Tank
Drive Combat Locked Up
Car Crush (a $700 value)
Includes Mud Hole (a $50 value)
Includes Scrap Car Obstacle ($99 value)
Additional Passenger
Tier 1 Elite Package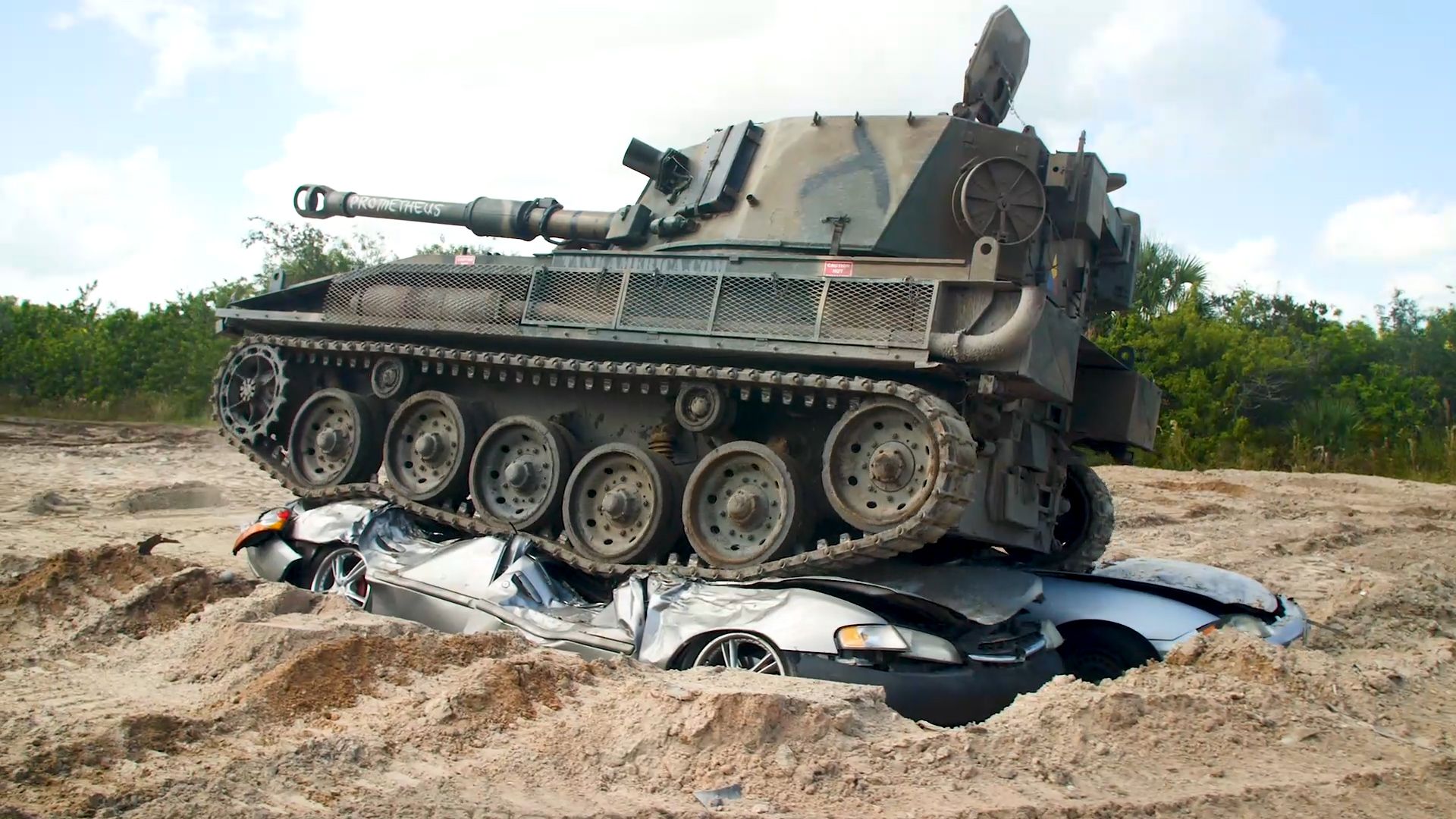 Check your bucket list in the most extreme way possible.  Our Elite Package includes everything Tank America has to offer.  Navigate our one of a kind tank course in the driver's seat of our FV 433 Abbot, experience the challenge of driving combat locked, experience the power as the Abbot crushes a car, and choose 5 weapons from Machine Gun America's extensive armory and let the lead fly FULLY AUTOMATIC.
What's included:
Safety & Vehicle Briefing
Drive the FV433 Abbot Tank
Drive Combat Lock Up
Includes Car Crush (a $700 value)
Includes Mud hole ($50 value)
Includes Scrap Car Obstacle ($99 value)
Complimentary Additional Passenger ($50 value)
Shoot 5 machine guns
*Machine gun shooting located at separate facility 35 minutes away from Tank America*
6605 Muskogee St, Orlando, FL 32807
General Inquiries:
Phone: 407.213.8265
Email: info@tankamerica.com