Calling all UK tank enthusiasts! During your stay "across the pond," why not try something truly unique? Most Florida visitors have a certain mouse on their mind, but nothing tops an authentic Tank America experience! If crushing a car with a 17-ton monster isn't on your bucket list, it should be! The best way to encounter the wild Florida jungle is from behind the driver's seat of an FV433 Abbot tank. Although named Tank America, all of the vehicles are actually from Britain! A mere 50 minutes from Orlando, Tank America can't be missed by anyone visiting from the United Kingdom!
Basic Training – Terrain Course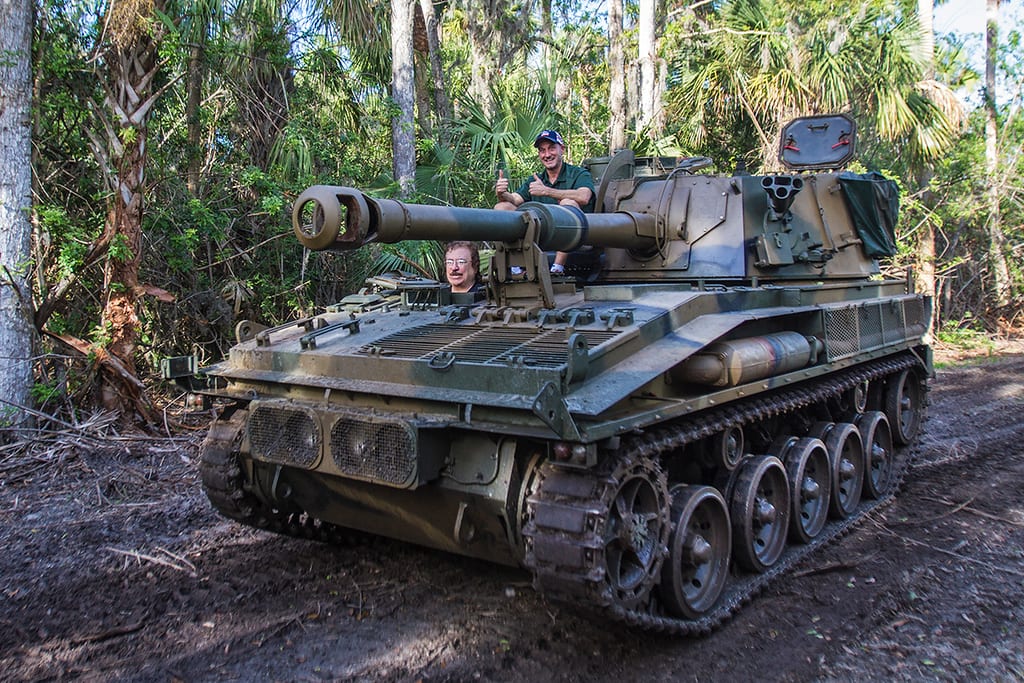 Once you're briefed by the platoon Commander at Headquarters, your Team will board an Armored Personnel Carrier tank (APC Green Dragon), where you'll be escorted to the Battle Front. Once there, you'll slide into the driver's seat of the FV433 Abbot tank and receive mission instructions from the Commander. Now, get ready for the thrill of a lifetime.
Commander Package – Terrain Course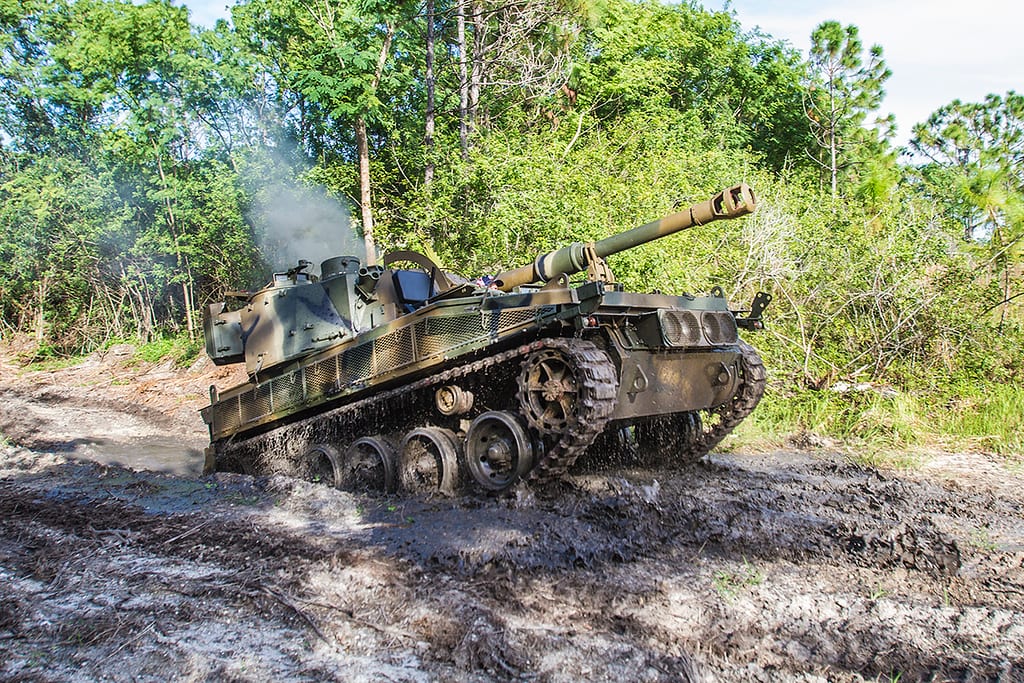 The Commander Package gives you the opportunity to feel the exhilaration of driving both vehicles in the fleet.  After navigating your way around our course you will also experience the challenge and thrill of driving in combat lock where up you will experience what it is like to drive with all of the hatches closed as if you are really driving into battle!
Advanced Tank Package – Terrain Course & Car Crush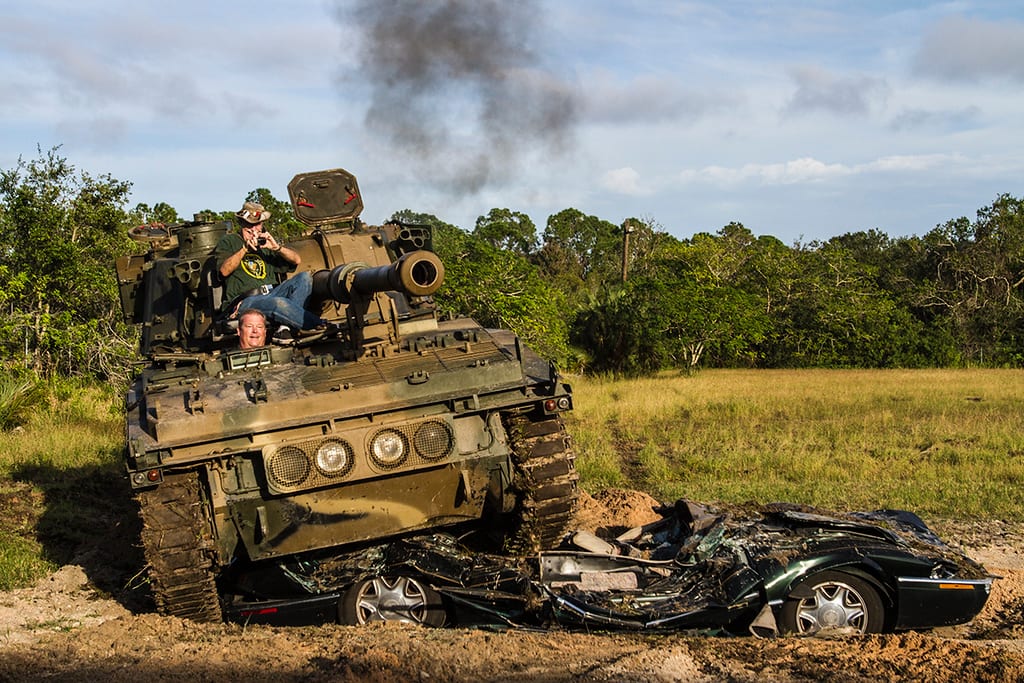 Advanced Troops include everything in Basic Training PLUS even more destructive fun. After crashing through the forest in the FV433 and laying waste to everything in your path, you'll head out for your next adrenaline-laced adventure: annihilating a car. Afterwards, whipped into a flurry of excitement, motor triumphantly back to headquarters grinning ear to ear.
Ultimate Combat Experience – Drive Combat Locked Up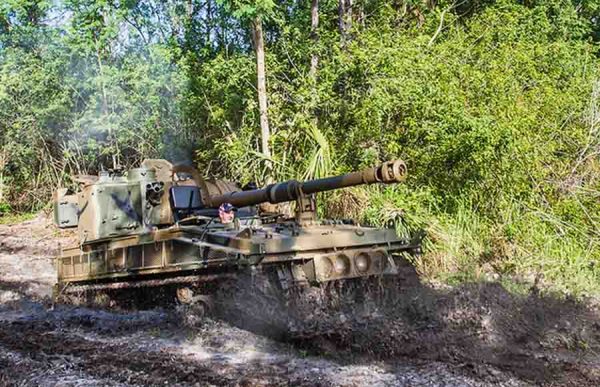 The Ultimate Combat Experience package includes everything in the Advanced Troop package PLUS experience the unique opportunity to drive COMBAT LOCKED UP! Navigate your way around our tank course completely locked up with the hatch closed! In addition to driving the FV433 you will also traverse the course through the obstacles using only the periscope and guidance from your tank commander.
Laser Tag
Tanks aren't your thing? How about a game of laser tag? Not just any laser tag, but TACTICAL laser tag in a 20,000 square foot air-conditioned building built out with a period-specific military theme for a high intensity, incredibly authentic experience. Players will feel immersed in realistic combat conditions. From the military-themed wall decorations to the props and replica weapons, 90 minutes of laser tag has never felt so real.
What better addition to the photo album than a snapshot of you whipping through the jungle in an actual TANK? Don't wait, book your tank driving experience today because Tank America can't be missed!