Two of Tampa, Florida's best attractions each offer fun-filled things to do, making it easy to enjoy a complete day of adventure and excitement! Read on to see what ZooTampa and The Florida Aquarium have to offer! Known collectively as Tampa's ZooQuarium,  take a look at all the fun family activities it offers.
Adventure Awaits at ZooTampa at Lowry Park!
Planning family trips that are enjoyable for both parents and children can be stressful. At ZooTampa at Lowry Park, families can fill their day with adventure, memories and delicious food. Here are the top five reasons, you should visit:
1.Up-Close Signature Encounters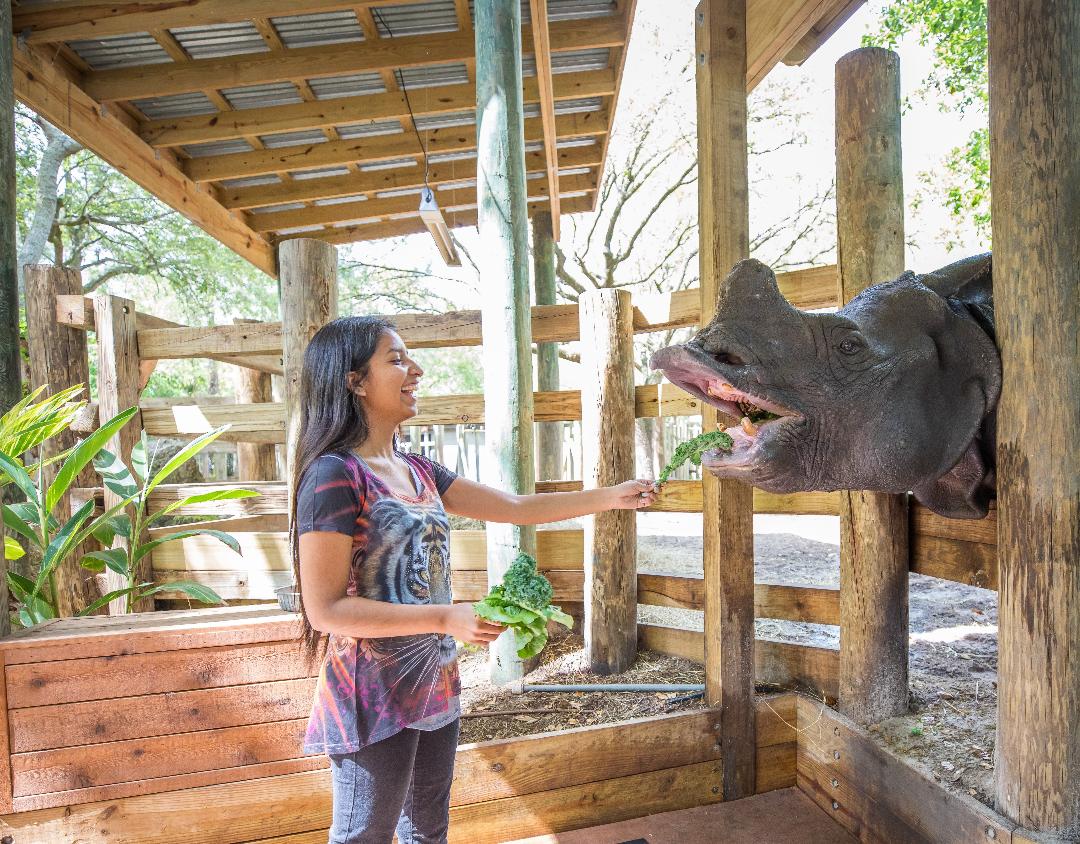 Get nose-to-horn with an Indian rhino, meet the second-largest land tortoise, take the perfect Instagram photo during the koala photo encounter and more when you purchase an up-close signature encounter!
2. Meet Florida Natives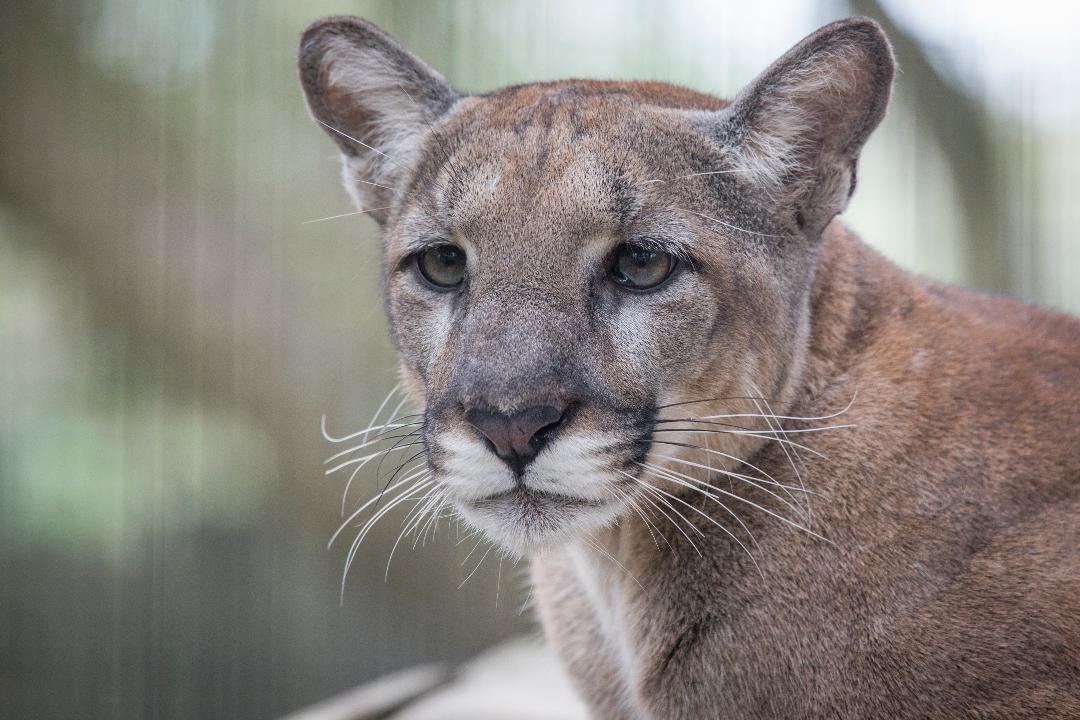 Learn about Florida wildlife! ZooTampa has an area dedicated to Florida native species, including Florida panthers, Florida black bears, and Key Deer. During your visit, learn about these native species that are endangered and how you can help.
3. Feel the Roar: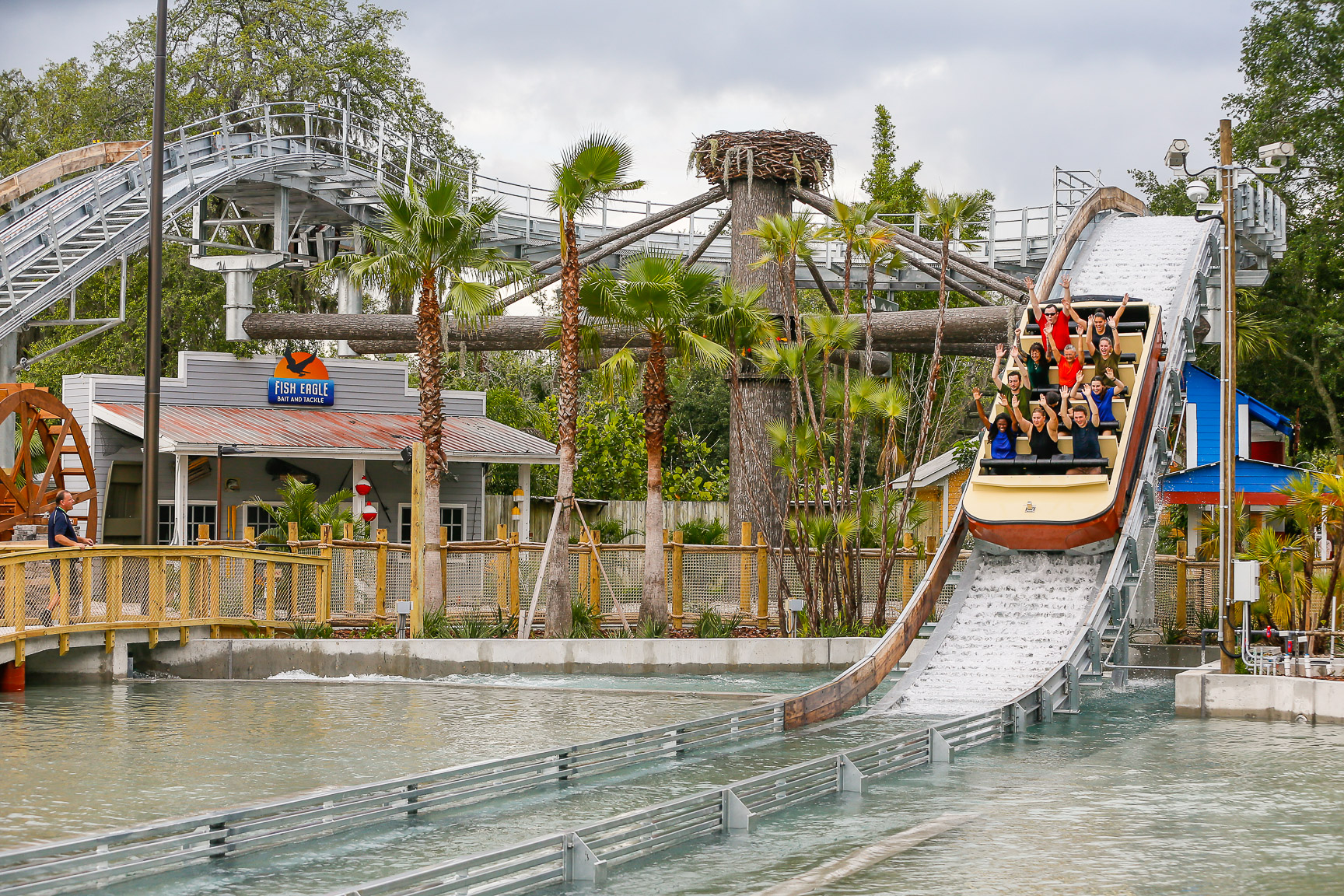 Last year, ZooTampa added a new family water adventure- Roaring Springs.  Feel a rush of adrenaline as you experience a 3-story splashdown! The less adventurous can still enjoy a splash as they get soaked on Lookout Landing! Guest can indulge in fish tacos and freshly squeezed lemonade at Joe's Diner located right next to Roaring Springs.
4. Explore Behind-The-Scenes:

The fun family activities don't stop there! Guest can take a behind-the-scenes tour during the Expedition Africa tram ride. Getting up-close to okapis and African painted dogs is an experience you'll never forget.
5. Just for kids: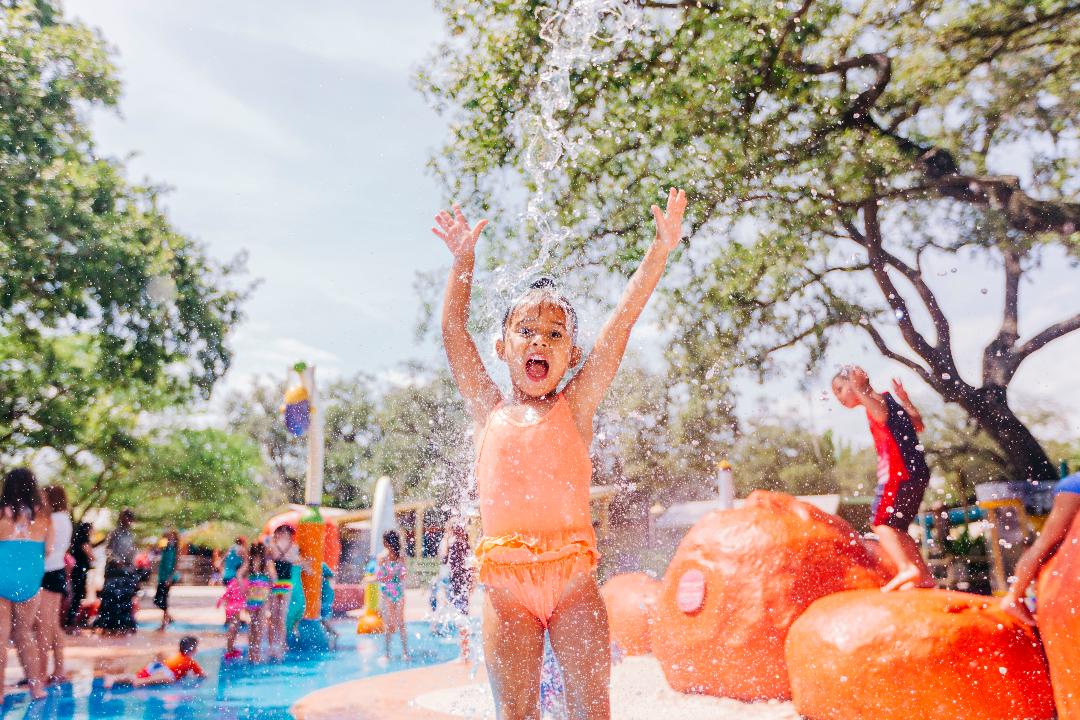 ZooTampa's Wallaroostation is perfect for little ones. Children can feed and brush curious goats at the petting zoo, enjoy child-friendly rides and a splash pad for kids- don't forget your bathing suit!
Each ticket and membership helps ZooTampa with their mission to preserve and protect wildlife.
The Florida Aquarium Appeals to All Ages
No trip to the Tampa Bay area is complete without a visit to The Florida Aquarium. Located in Downtown Tampa, the Aquarium offers animal encounters, educational programs, and more. Here are some of the best things to do at the Florida Aquarium– all included with General Admission!
1.    Moon Bay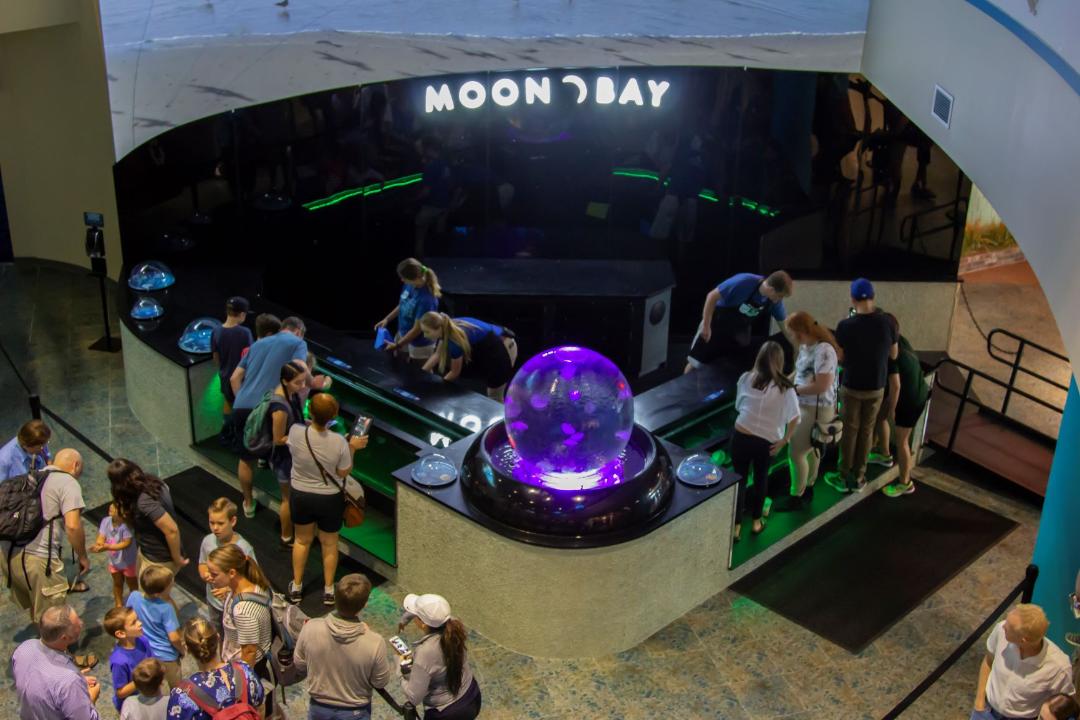 This special exhibition at The Florida Aquarium allows guests to see our moon jellies naturally glow with changing colored lights. The Moon Bay exhibit, named after the "moon jellies," is a 1,200-gallon habitat with two touch pools located in the 1st-floor lobby where visitors can touch the jellies. An acrylic sphere full of moon jellies and a digitally mapped projection display impactful imagery of the natural environment.
2. The Wetlands Trail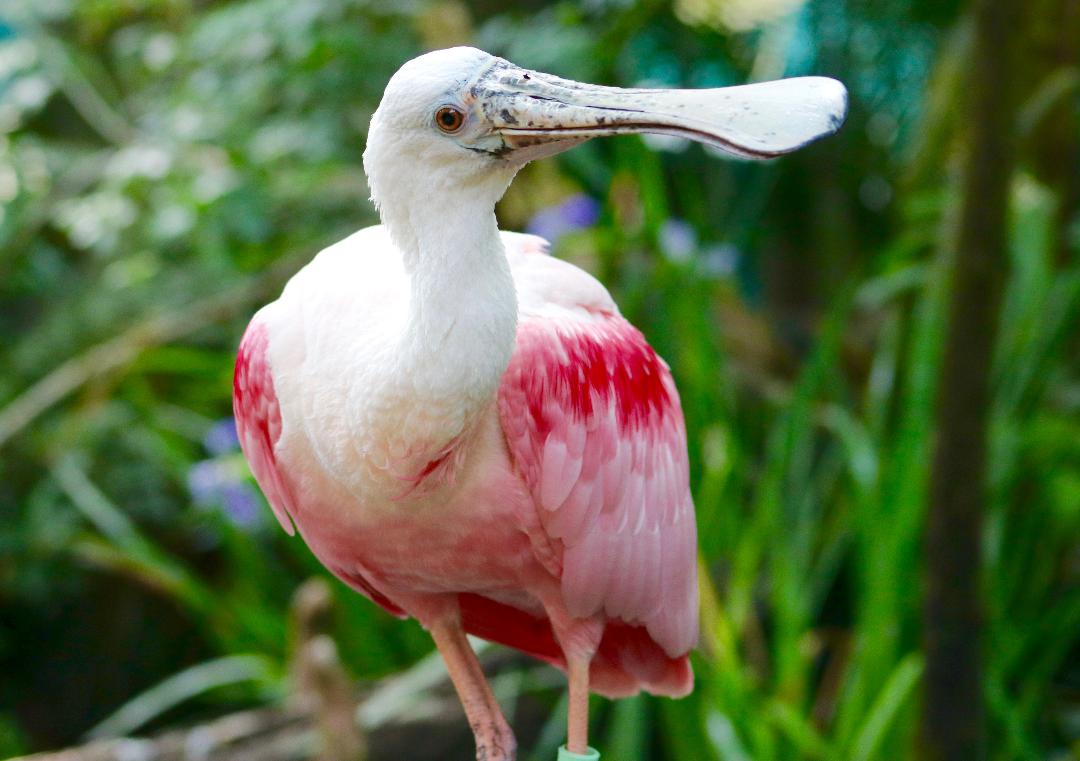 The Wetlands Trail mimics Florida's unique environment and includes alligators, river otters, and even the invasive Burmese python. There is also a large aviary that allows birds to explore in a safe environment. Visitors journey through a mangrove forest to see it teeming with local fish. Witness feedings of the intriguing Pink Spoonbill or other animals and learn more about the wildlife during scheduled presentations at the Ranger Station.
3. Bays & Beaches and No Bone Zone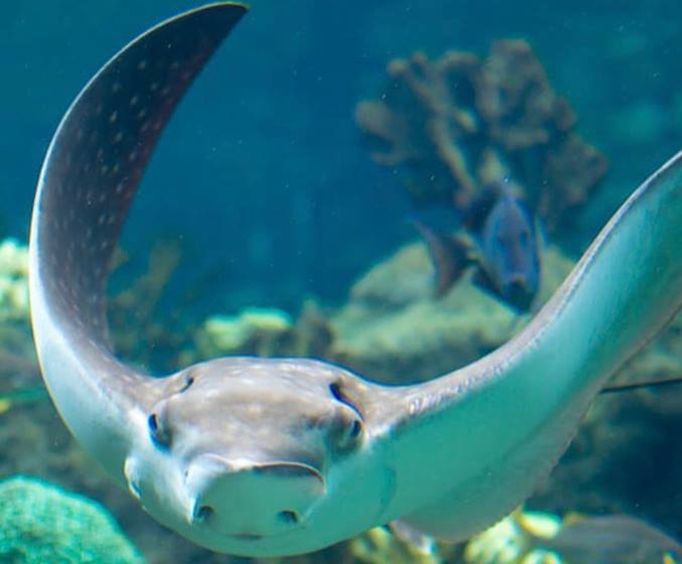 See a 300-pound Goliath grouper and Spiny lobsters. Even touch our gentle aquatic creatures at Stingray Beach or bizarre creatures that have no backbone such as anemones and sea stars.
4. Coral Reef and Waves of Wonder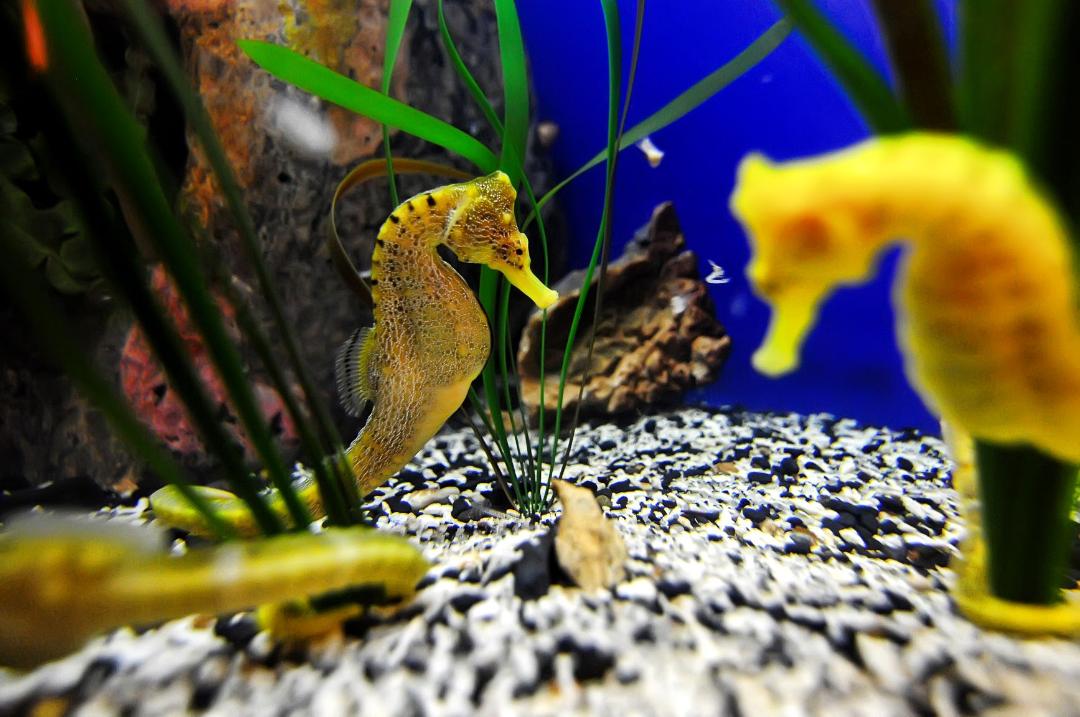 In the coral tunnel, see intriguing Sea Dragons and Sea Horses. The awe-inspiring 500,000-gallon habitat features some of the aquarium's largest residents including sharks, rays, sea turtles, reef fish, and moray eels!
And adjacent is the Waves of Wonder gallery with Heart of the Sea exhibit. Guests learn about the aquarium's important conservation efforts from growing vital coral and transplanting them in the Florida Keys to rescuing and rehabilitating sea turtles at the aquarium's Center for Conservation.
5. Outdoor Plaza with 4 Ducks Theater and the Splash Pad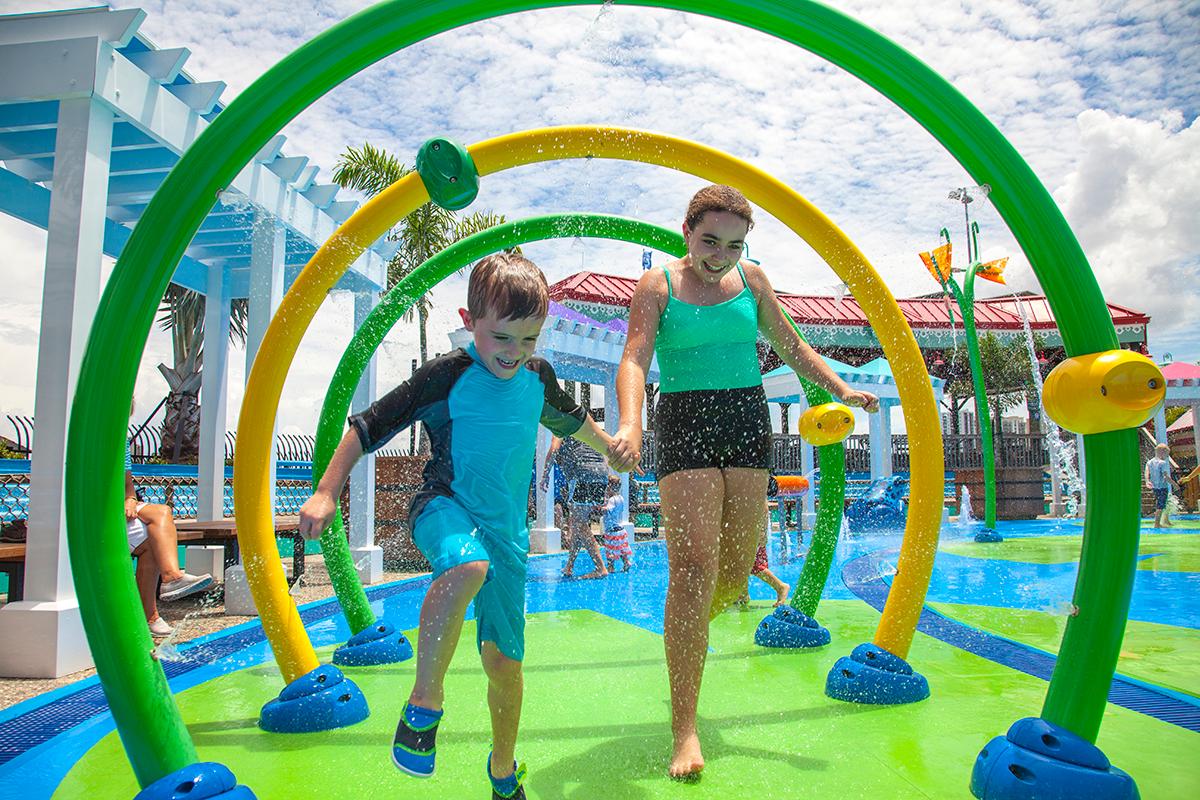 Included with general admission is access to the 4-D Theater where guests see a 15-minute 3-D movie with cool sensory effects. Also included is access to the Splash Pad, a rain-forest themed water feature with dump buckets and waterworks, plus net climbs, slides and more. Bring swimsuits for the younger kids who will surely love this adventure! Grown-ups may keep a watchful eye on their children while sipping a beverage at Fins Bar, conveniently located next to the Splash Pad.
Some Activities Available for Additional Fees
Swims and dives with sharks swim in the Heart of the Sea, backstage experiences, behind the scenes tours, and more may be available for purchase directly from The Florida Aquarium. If interested, contact the aquarium directly or visit the Guest Services Desk upon arrival.
The Florida Aquarium is a non-profit attraction. Admission and fees help support conservation and education goals.
Enjoy all the fun family activities Tampa's  ZooQuarium has to offer.