About 90 miles (145 km) southwest of Orlando, along Florida's west coast, is Tampa. With its bustling downtown that offers multiple dining and entertainment options, thriving River Walk scene, and proximity to water activities from relaxing on the beach to kayaking rivers and bays, savvy travelers know it's the perfect addition to their vacation itinerary! Two must-visit sites for animal lovers are ZooTampa at Lowry Park and The Florida Aquarium. Fortunately, Tampa's ZooQuarium Ticket conveniently includes both! Tampa's ZooQuarium has something for everyone.
Discover more about each attraction below.
The Florida Aquarium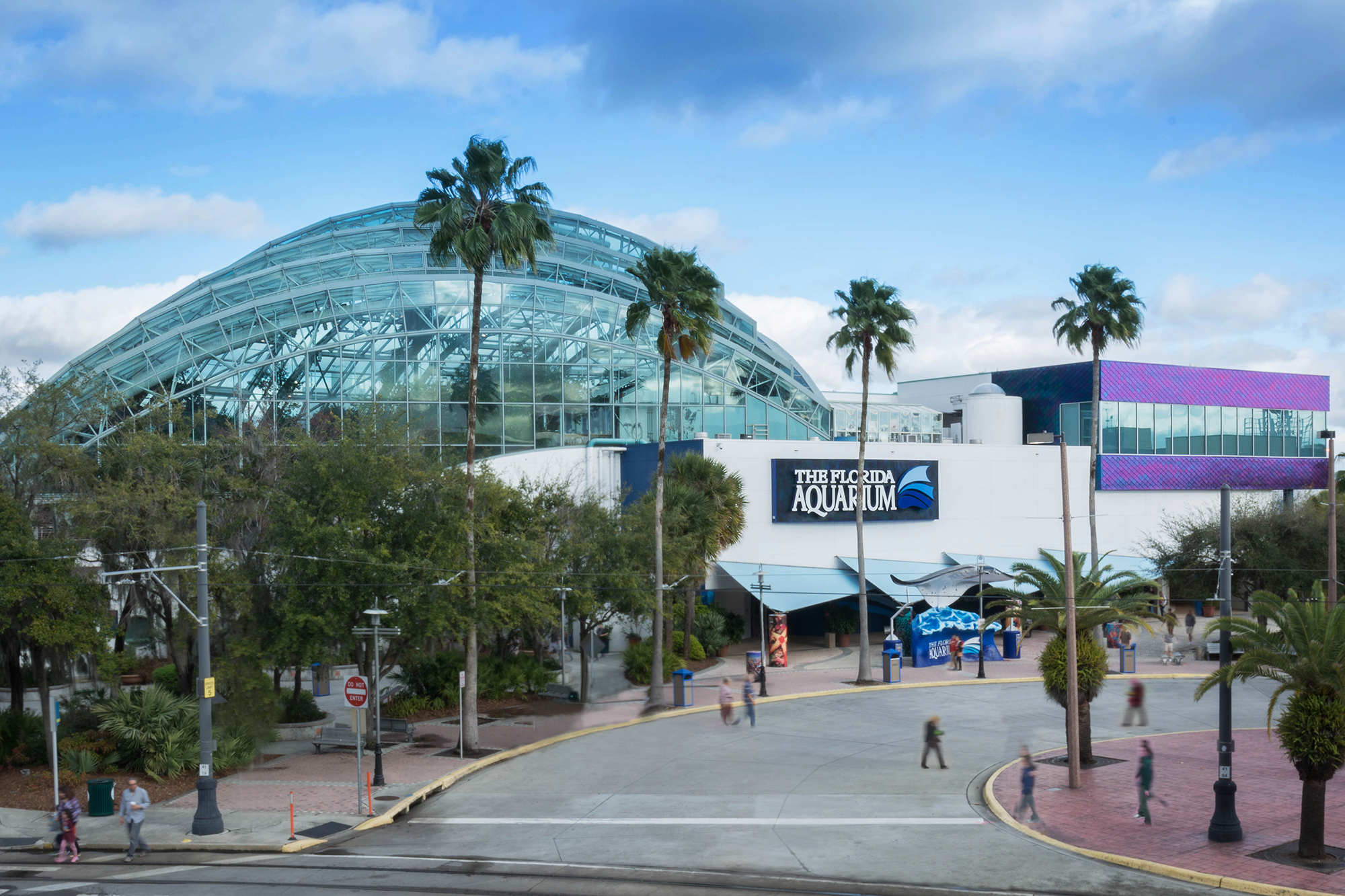 For seafaring explorers, both young and old, The Florida Aquarium has a little something for everyone. With more than 14,000 animals and plants including sharks, alligators, seahorses and more, it is an amazing experience.
The Florida Aquarium is designed to take you on a journey, starting with a drop of water from one of Florida's many freshwater springs, all the way out to the open waters of the Florida Keys. Sights include a large simulated wetlands environment located under a tall glass atrium, shallow bays, and beaches, and a coral reef ecosystem encompassed in half a million gallons of natural seawater.
The Florida Aquarium's primary goal is to inspire conservation through education and sustainable practices– making it one of the favorite things to share with guests while they are having fun during their visit.
Atlantic coral:
Just recently, The Florida Aquarium achieved a major breakthrough to save Atlantic coral. Scientists at the Aquarium have artificially induced reproductive spawning of an endangered Atlantic coral species for the first time in an aquarium setting, a breakthrough that holds great promise in efforts to restore depleted reefs in the wild.
The Florida Aquarium and the Horniman Museum and Gardens, based in London, joined forces in late 2017 to save coral reefs by predictably inducing corals to spawn in the laboratory– a major technique to aid coral restoration that has only been accomplished with Pacific coral species. The partnership with The Florida Aquarium took the research protocols developed in the Horniman's lab and applied them in The Florida Aquarium's state-of-the-art coral conservation facilities.
The Florida Aquarium coral conservation team spent months mimicking the natural environment of corals using advanced technology to reproduce the timing of sunrises, sunsets, moonrises, and moonsets to trigger the animals to spawn.
Now, The Florida Aquarium is providing even more expertise to enhance this project with plans to repopulate coral reefs along the Florida Reef Tract.
This project is a "head start" program for coral – the Aquarium will raise the juvenile corals long enough to give them a better chance of survival than they would have had as larvae in the ocean. Visitors are able to see some of these coral species in various exhibits at The Florida Aquarium.
This breakthrough is just one of The Florida Aquarium's coral projects currently underway. Aquarium researchers are working on different approaches to save multiple endangered species of coral that are imperative to the restoration and overall health of the Florida Reef Tract.
Visitors contribute to the Aquarium's conservation work by simply buying Tampa's ZooQuarium tickets. In return, guests enjoy multiple animal exhibits, Splash Pad, 4-D Theater, touch pools and so much more! Something for everyone, indeed.
ZooTampa at Lowry Park
ZooTampa at Lowry Park voted one of the country's most family-friendly zoos, offers guests unforgettable up-close adventures with endangered and unique animals from Florida and around the globe. ZooTampa provides natural connections inspiring guests to join their mission to preserve and protect wildlife.
Koala joey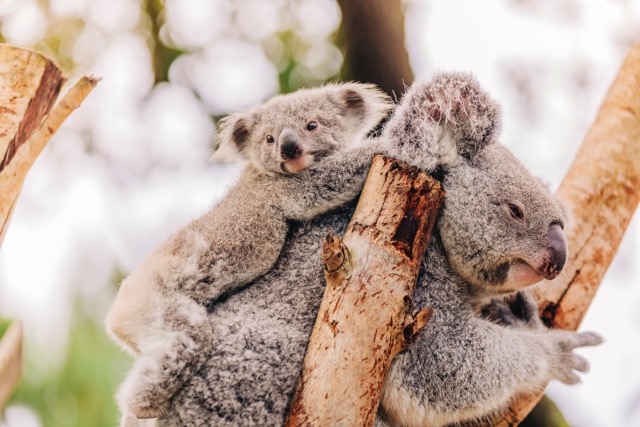 ZooTampa's first koala joey has officially fully emerged from its mother's pouch. Guests can catch a glimpse of Ceduna practicing her yoga poses while Sydney clings to her back or belly. Sydney will stay close to mom until he reaches one year of age and can begin climbing trees on his own.
Nyala calf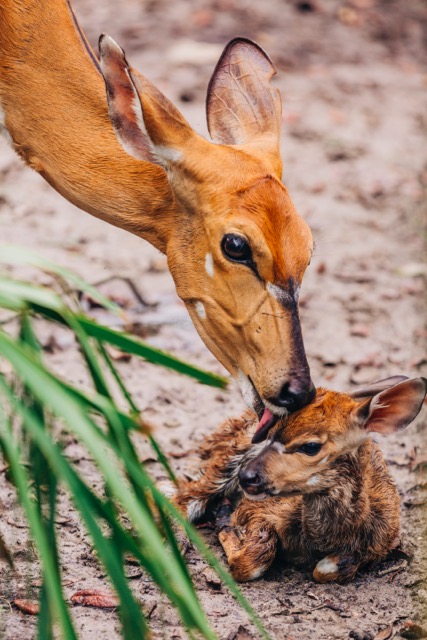 Born in late August, ZooTampa welcomed a nyala calf named Ohana. For protection, Ohana's mom, Sahara, will tuck the calf away in bushes or low-lying trees for the first few weeks of her life. You can spot the rest of our nyala herd while on the Expedition Africa Safari Tram!
Giraffes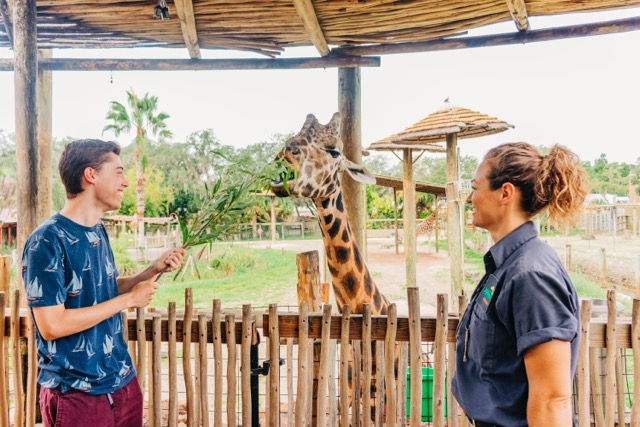 Get eye-to-eye with the world's tallest animal! For additional price guests will have the opportunity to learn about the amazing giraffes during a training session! Get hands-on experience while you get to know their quirky personalities, ask questions, and learn about the positive reinforcement techniques. Spots fill up fast – book your spot before your visit at ZooTampa.org/encounters.
Erie Family Frights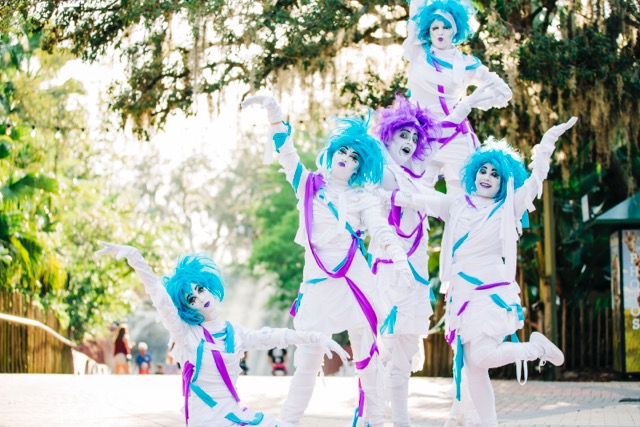 On Fridays and Saturdays from October 4-26, the Zoo stays open late as a colorful cast of mystical characters, fearsome animals and immersive Halloween adventure zones take over to provide unforgettable eerie frights for the whole family. Special zoo creatures will also be out with animal ambassadors educating guests on the most fearsome looking but conservationally important species. The family-safe event has no horror or gore- just an impressive lineup of endless scares and startles for one and all.
Every visit helps ZooTampa in its mission to preserve and protect wildlife. ZooTampa participates in the AZA SAFE: Saving Animals From Extinction program, which focuses on having animal experts identify threats, develop action plans, raise new resources & educate visitors on animal conservation.
Tampa's ZooQuarium has something for everyone, so stop by and enjoy that something special for you.