This is the perfect time of year to discover and explore everything that the sunny Tampa Bay area has to offer! As you organize your next visit, don't forget to add Tampa's ZooQuarium, an excellent adventure for kids of all ages.
ZooTampa
Located in the heart of Tampa Bay, ZooTampa at Lowry Park will transport you and your herd to Florida wilds and faraway lands with glimpses of iconic and exotic species. ZooTampa has been a popular area attraction for decades. Each year, more than 1 million visitors explore the sprawling campus, observing the zoo's residents within naturalistic habitats and making memories they'll carry with them for a lifetime. But perhaps even more important than a treasured family moment is the awareness of the importance of conservation each person who visits ZooTampa gains.
Zoos play a significant role in species preservation efforts through a wide range of global wildlife conservation efforts. ZooTampa's unique animal populations are intended to support species conservation initiatives not only for the managed populations of these species in North American zoos but in wild populations as well. Guests can see first-hand the expertise of our animal care staff and their unique relationships with the amazing animals in their care.
While more than 1,000 animals call ZooTampa home, shoebill storks and African elephants are among the most popular with guests. Read on to learn a bit more about these fascinating species and the naturalistic habitats they enjoy at the zoo.
The Shoebill Stork Aviary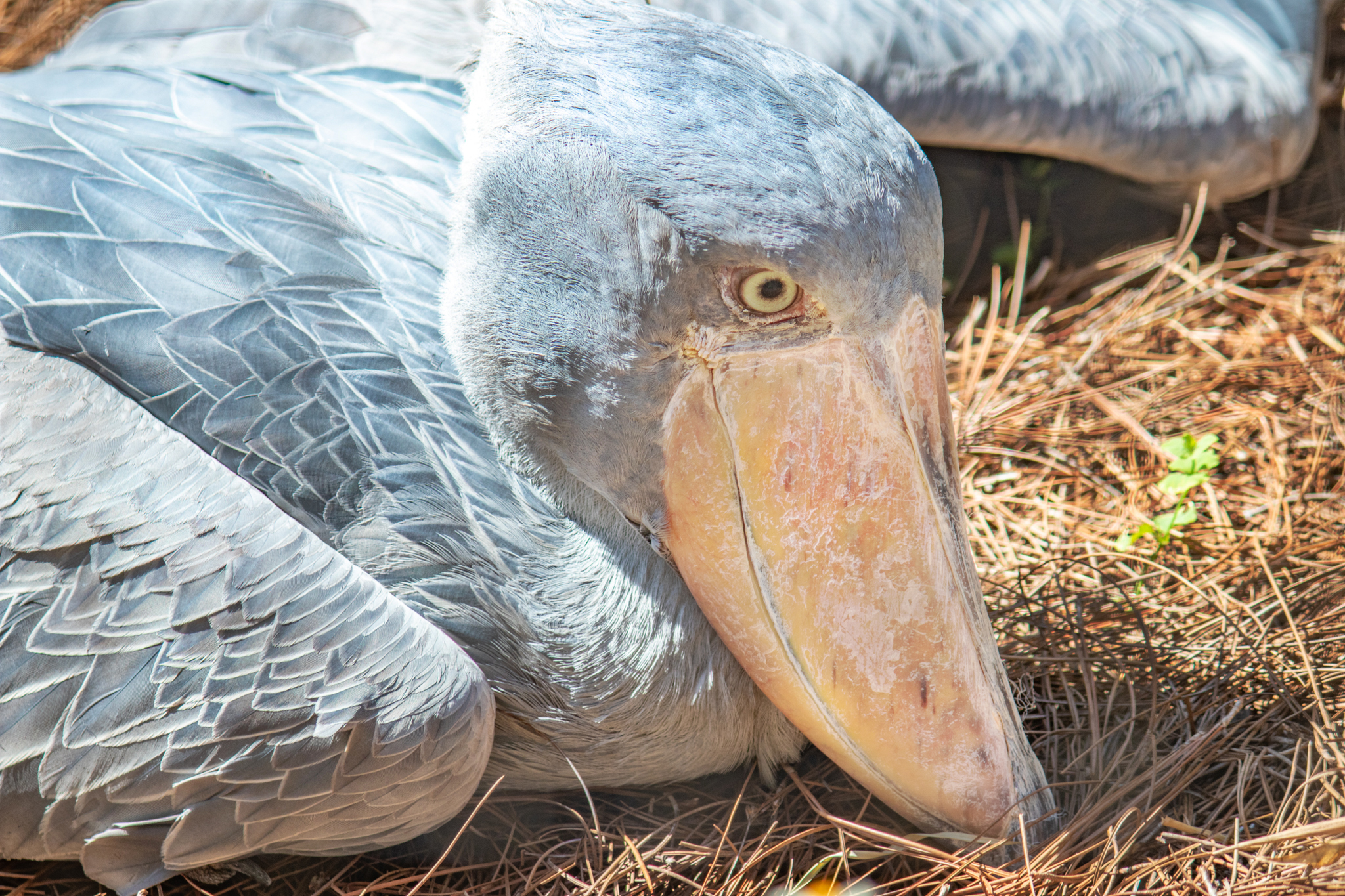 Developed by ZooTampa's curatorial and animal management teams, the Shoebill Stork Aviary is home to three of only four shoebill storks living in the United States. Also known as the whalehead stork, these large birds (they can reach five feet in height!) are classified as vulnerable. Only 3,300 to 3,500 mature shoebills are thought to live in the wild because of human impacts on their wetlands habitats.
In 2009, ZooTampa became the first wildlife institution in North America to hatch one of these rare birds. Even though these animals are housed at our facility, the fact that they are reproducing and supporting species conservation efforts has a direct positive effect on the wild population.
Don't miss the Shoebill Stork Aviary on your next trip to ZooTampa, an excellent adventure.
African Elephant Habitat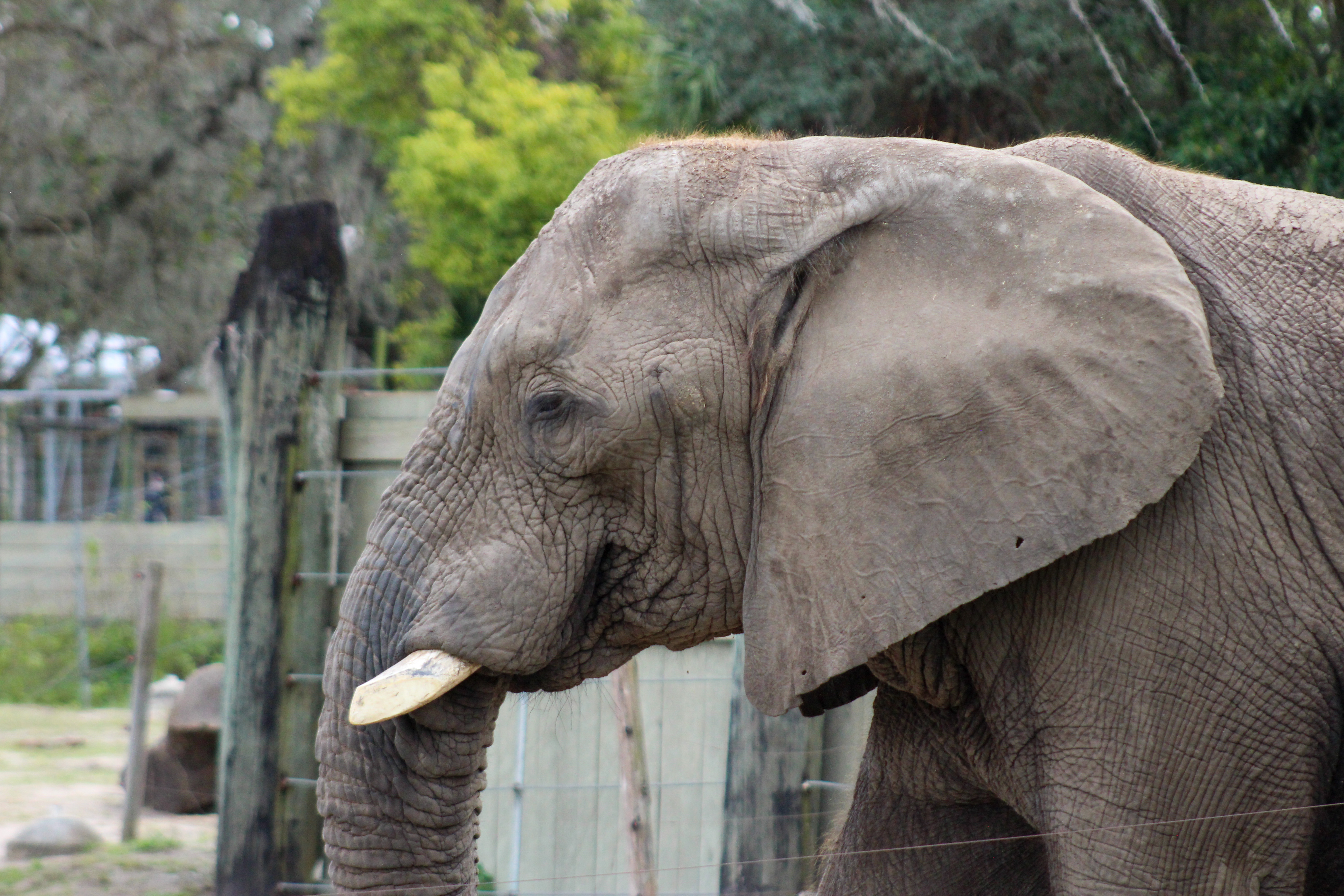 The African Elephant Habitat is home to the zoo's herd of six African elephants Sdudla, Ellie, Matjeka, Mavi, Mbali, and Mpumi, including Kenya Impala and Nile Lechwe females.
ZooTampa plays a role in elephant-managed population objectives within North America. We're a saving account for the wild population of elephants coming under a great deal of pressure from poachers and loss of habitat. African elephants are the world's largest land animal and, unfortunately, under the threat of poaching for ivory from their tusks. The number of African elephants decreased by 62 percent between 2001 and 2011 alone.
ZooTampa also supports organizations like 96 Elephants, which are engaged in elephant-friendly field initiatives to help protect this incredible species and their natural habitat for future generations.
While most elephant herds in the wild are matriarchal, with one dominant female in charge, ZooTampa's herd has established a circular dominance structure. All of the adult females exercise dominance over another elephant in the herd.
The next time you visit ZooTampa, stop by the African Elephant Habitat and see if you can identify Ellie (our oldest and largest female), Matjeka (our most vocal female), Mavi (daughter of Matjeka), Mbali (our smallest adult female), Mpumi (daughter of Mbali and a big fan of water), and Sdudla, our only male elephant.
We invite everyone to help protect elephants not just today but for years to come by avoiding purchasing ivory-based products both internationally and domestically.
The Tampa ZooQuarium ticket also gives you access to wondrous aquatic animals at The Florida Aquarium!
Jellies Experience at The Florida Aquarium is Out of this World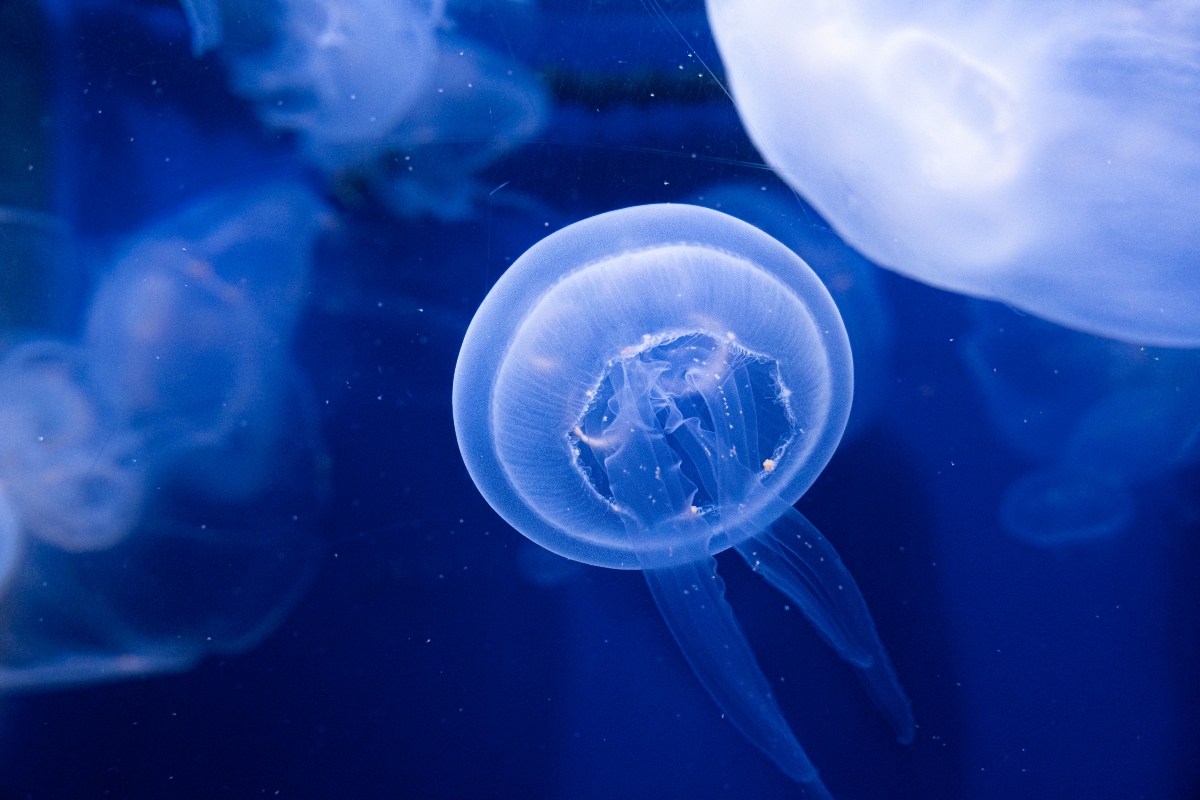 From engaging animal ambassadors to inspiring exhibits and immersive ecosystems to interactive experiences, the mission of The Florida Aquarium is to entertain, educate and inspire stewardship of the natural environment. This includes a commitment to going above and beyond to promote learning in unique and innovative ways. At The Florida Aquarium, they want guests to be over the moon about their experience.
Interactive touches experiences are an impactful way to connect visitors to a wide variety of species. The direct physical connection can help foster a love of animals, develop a deeper understanding and perspective and cultivate a greater appreciation for conservation efforts.
In 2019, The Florida Aquarium introduced a new hands-on experience – Moon Bay – a 1,200-gallon habitat located in the first-floor lobby that allows guests to gently touch moon jellies. The Florida Aquarium's Moon Bay is one of only four jelly touch habitats in North America and is an excellent adventure for kids of all ages.
A three-foot transparent acrylic sphere joins together the touch pools and glows with up-lighting allowing guests to see the jellies naturally glow with changing colored lights. Guests can also watch as the animal care professionals feed the bloom of jellies (#DYK a group of jellies is called a 'bloom,' 'swarm' or a 'smack').
In addition to educational signage providing jelly fun facts and trivia, Aquarium educators provide instruction on how to properly touch moon jellies as well as additional information about the animals, including their important role in ocean ecosystems.
Moon jellies, or Cnidarians, are related to coral and anemones. They are often found in open ocean water, floating and pulsating in the current. Made up of 95% water, jellies have no brain, heart or bones. The anatomy of the jelly is among the most simplistic in the animal kingdom consisting of a stomach, bell, tentacles, and oral arms.
And guests can rest assured; the Moon Bay experience is a safe one! While all jellies can sting, the moon jelly has a very mild sting. Guests are unlikely to notice any sensation, making it ideal for touch experiences. Guests are only permitted to touch the bell located at the top of the jelly.
Whether you call it a bloom, swarm, or smack, touching the moon jellies at The Florida Aquarium is an experience that will always be remembered!
To experience the wild wonders and amazing animals of Florida and beyond, make sure to purchase Tampa ZooQuarium tickets!