As the lines at the big theme parks start to get a little longer as we roll into Spring, here's a couple of great alternatives to consider. Take a ride over to the Tampa Bay area on the west coast and check out this dynamic duo – the Florida Aquarium and Zoo Tampa at Lowry Park. Collectively they are known as the Tampa's ZooQuarium and offer TWO great options at one very reasonable ticket price.
Zoo Tampa at Lowry Park has it's sights set firmly on conservation –  it's a fun packed visit for families and very educational all at the same time!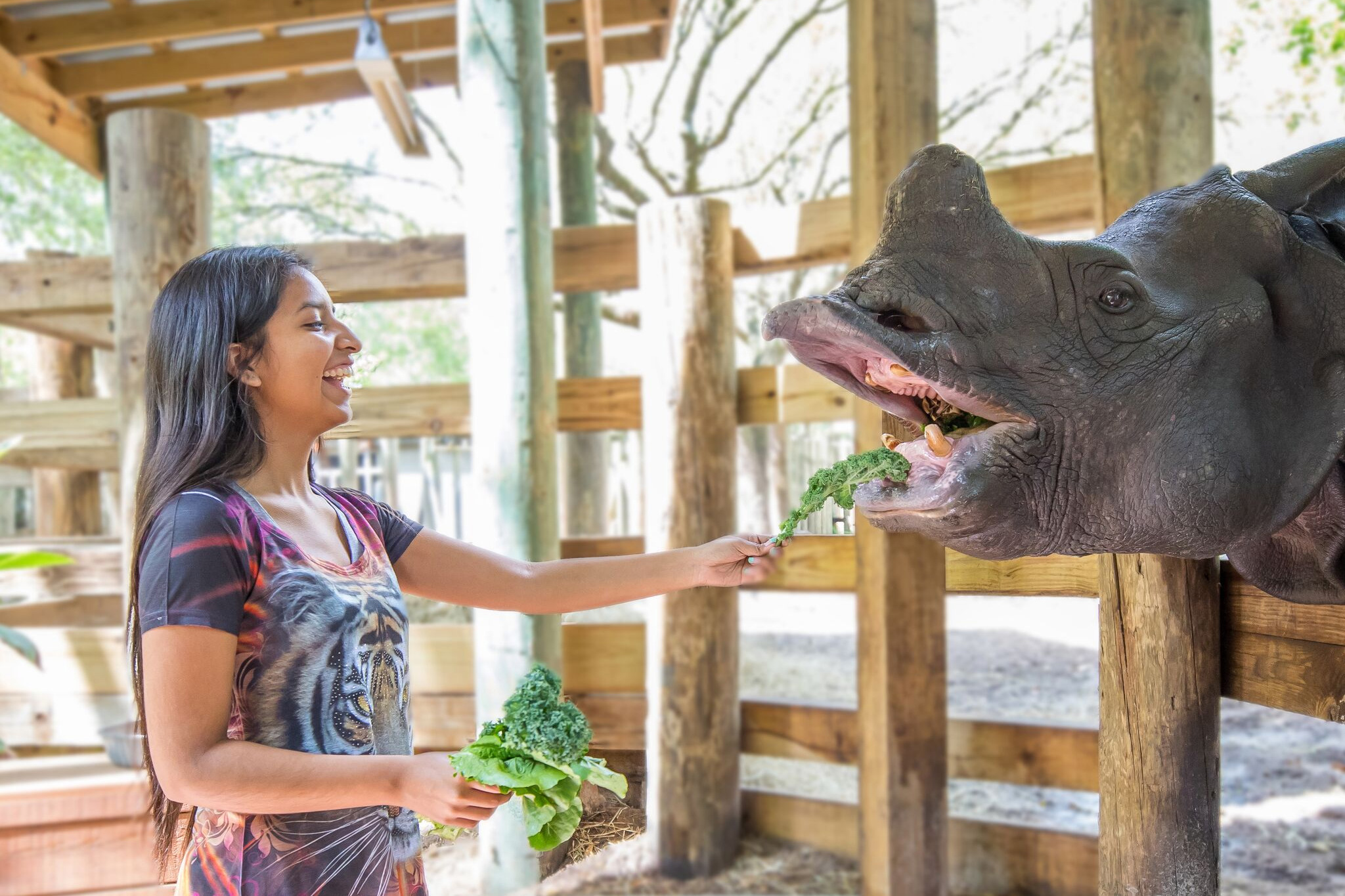 The same can be said for The Florida Aquarium which has a similar focus  – and some superb under and over water exhibits to surprise and delight visitors!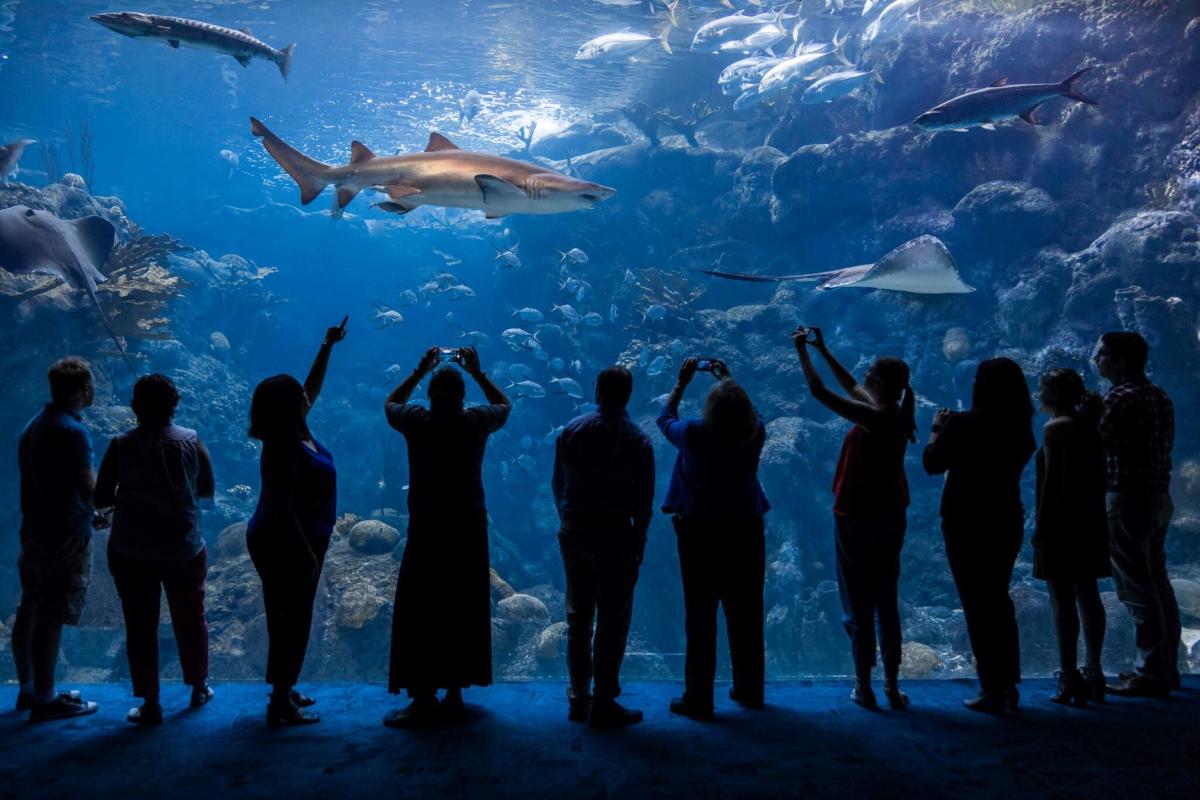 Together ZooTampa and The Florida Aquarium  make up Tampa's Zooquarium  –  both nationally recognized for caring for and rehabilitating animals.

ZooQuarium tickets  include admission to BOTH of these world class attractions and an experience your family will not soon forget.
Zoo Tampa at Lowry Park
The fun begins as soon as you step foot through the Zoo's Main Entrance! Visit the Main Free-Flight Aviary just inside, or splash around in the Manatee Fountains. You can also grab a bite to eat at Garden Grille, take fun photos with the Zootastic photographers, relax at the Mommy Stop or macaw pond, or simply continue on your adventure to one of our 5 continent areas.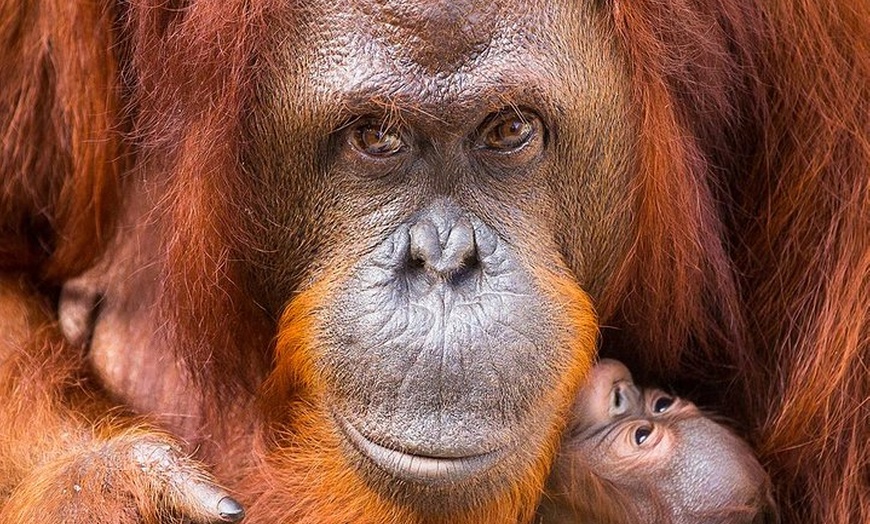 Florida is home to a wide variety of exotic animals – including 760 species that exist nowhere else in the world. Here, there are 548 species of plants and animals that are threatened with extinction, including the critically endangered Florida Panther. You can see many of these species, including the Panther and the Manatee, in the Native Florida Wildlife habitat at ZooTampa.
Leopards and tigers and bears, oh my! Get up close to the many rare and endangered animals in the Asian Gardens. Watch as the tigers explore the water's edge. Observe the Indian rhinos at play, then come across the Clouded leopards and all their spots.
Swing into Primate World where monkey business is a daily occurrence. See Bornean orangutans, chimpanzees and brilliant-colored mandrills. Catch a glimpse of the tiny squirrel monkeys and many more primates from around the world. The majority of these primates are endangered in the wild. As you visit each one, learn about where they are from and what you might be able to do to protect them.
Follow Zoo Boulevard from the Zoo's Main Entrance to Carousel Circle where you can ride the Jungle Carousel, or grab a sweet treat from the Sweet Shoppe.
G'day, mates! Fancy a walk-about with a wallaby? Or a close encounter with a koala? Then take a stroll through Tampa's own land down under, Wallaroo Station. This Australia-themed family area provides hours of enjoyment and discovery, including an interactive petting zoo, a water play area, delicious dining and the Tasmanian Tiger Family Roller Coaster.
It's a jungle in here! See some of the finest natural wildlife at close hand – elephants, zebras, meerkats, white rhinos, cheetahs, pygmy hippos, okapi, African penguins and much more! Guests can stand on the feeding plateau of Safari Africa and get eye-to-eye with the tallest animals in the world – the giraffe. You can also feed the giraffes lettuce, on sale at the feeding station.
Zoo Tampa also offers some incredible signature backstage animal encounters – make sure you check out what's available the day you're going to visit…..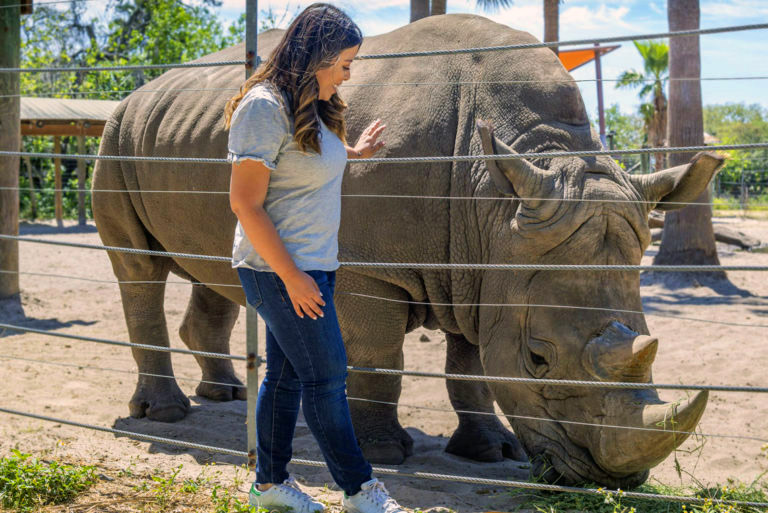 Southern White Rhino Backstage*
Did you know white rhinos can weigh up to 5,000 lbs.? Come experience the massive presence of this animal by getting up-close, and learn amazing facts from those who care for them at ZooTampa! * Children must be age 5 or older to participate in these tours. Children under the age of 18 must be accompanied by a paying adult in order to participate in the experience.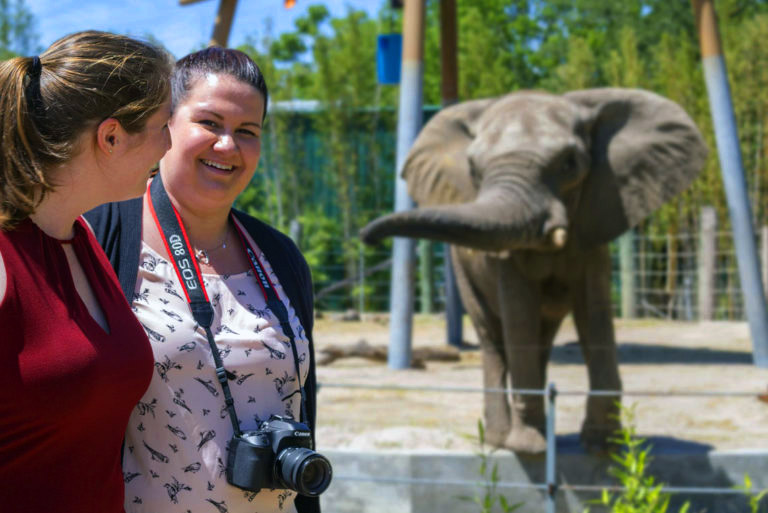 African Elephant Backstage*
Experience first-hand how our Animal Care Team utilizes learned behaviors to ensure our African elephants are maintaining optimal health and welfare. Watch a training session, see our state-of-the-art elephant barn, and talk to the professionals about how we care for the largest land animal on earth .* Children must be age 5 or older to participate in these tours. Children under the age of 18 must be accompanied by a paying adult in order to participate in the experience.
The Florida Aquarium
Come see why The Florida Aquarium is a top USA TODAY ranked aquarium in North America; a TripAdvisor top 10 Aquarium in the country; and Parents Magazine top 5 "Kid-Friendly" aquarium.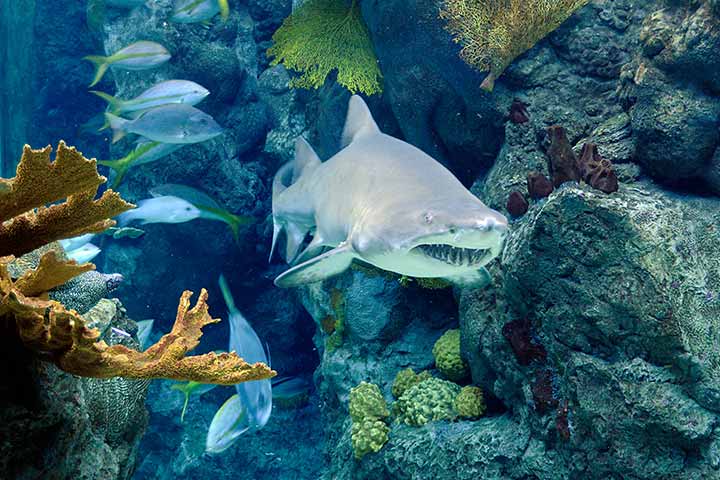 The Florida Aquarium experience is designed to take you on a journey, starting with a drop of water from one of Florida's many freshwater springs, all the way out to the open waters of the Florida Keys. Sights include a large simulated wetlands environment located under a tall glass atrium, shallow bays and beaches, and a coral reef ecosystem encompassed in half a million gallons of natural seawater.
In the No Bones Zone Touch and learn about unusual creatures that have no backbone: anemones, sea cucumbers, sea stars and more!
In Journey to Madagascar, you'll see lemurs, chameleons, geckos and a colorful Indian Ocean reef. You can even crawl inside a tree full of hissing cockroaches!
Take a hike on Florida's Wetlands Trail and see alligators, otters and free-flying birds. Invasive pythons live here too!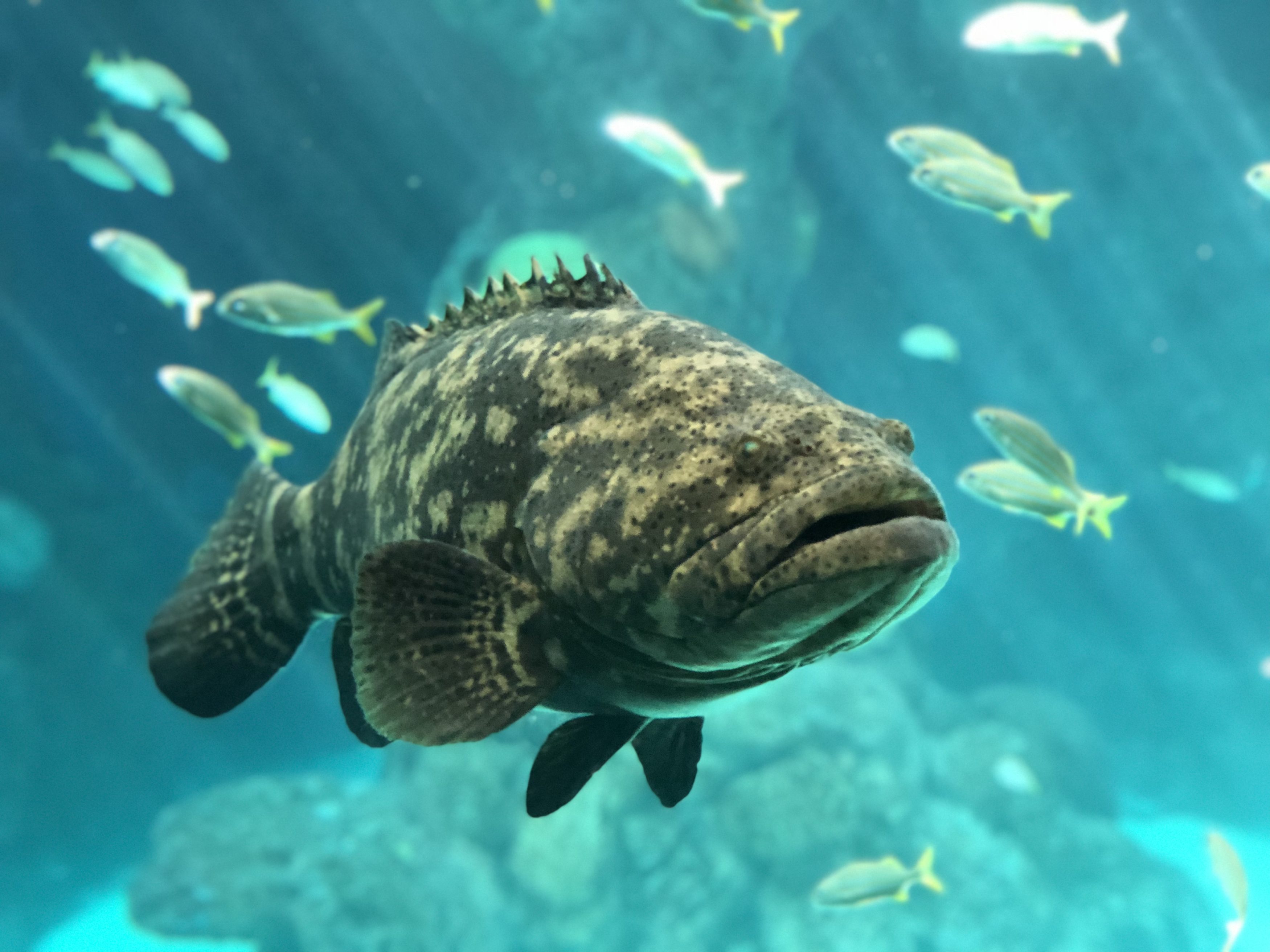 The secrets of Florida's coral reefs are revealed – occupants include Stingrays, Porcupine Fish, Sand Tiger Sharks, Barracudas, Green SeaTurtles, Moray Eels , Nurse Sharks & Lion Fish.
Some undersea creatures  guys are hard to spot – Leafy sea dragons, seahorses, dwarf seahorses and pipefish live in a miniature world all of their own. See how their camouflage helps them sneak up on prey and hide from predators. The Florida Aquarium successfully breeds dwarf seahorses. Keep an eye out for their babies; they are even tinier than the adults!
At Waves of Wonder heck out some very amusing Clown Fish, cool Mantis Shrimp, shimmering Moon Jellies & learn what makes an Octopus one of the oceans most fascinating creatures.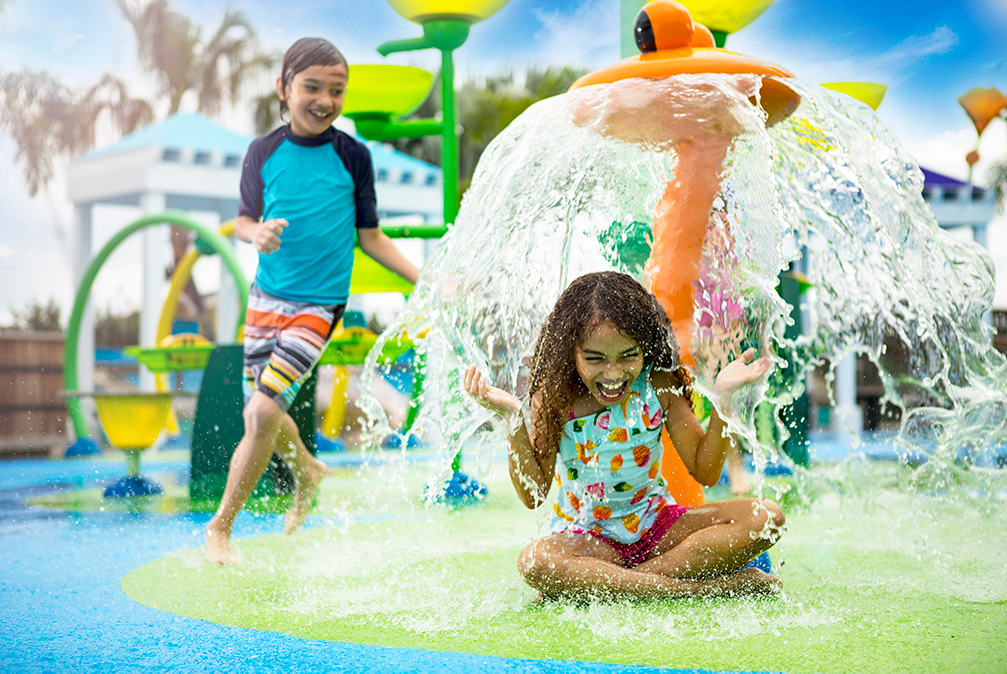 Over at The Splash Pad you can experience fantastic, froggy fun in the kids' outdoor water play zone with both wet and dry play elements, sandboxes, lush landscaping and more! The zero-depth water area features water dump buckets, spray zones and a designated water play area for toddlers.
Check out the 4D Movie Experience 4-D experience combining the visual drama of a 3-D film with a variety of sensory effects built into the seats and theater environment. The 4-D experience brings on-screen images to life with added effects such as bubbles, snow, scent, FX lighting, water mist, seat vibration and wind.
The Wild Dolphin Cruise departs twice daily from The Florida Aquarium (weather permitting.) This 75- minute cruise includes an entertaining tour and an opportunity to spot wild dolphins aboard the 72-foot, powered catamaran, the Bay Spirit II.
Get up-close to our animals with a Swim or Dive Experience! Swim or dive side-by-side with many types of sea life native to Florida, including hundreds of reef fishes, sea turtles, moray eels, sand sharks and much more. You bring a swimsuit and towel and they'll provide the rest! Aquarium admission is included for all in-water experience participants. (Guests must book in advance)
Sign up for Penguins Backstage Pass  an encounter led by an experienced penguin biologist –  a typical visit may include a chance to touch the penguins, see them waddle, swim, shake their tails and jump in and out of their interaction pool. While there, a biologist will describe and answer any questions you might have about these remarkable birds and their specialized care. How cool is that!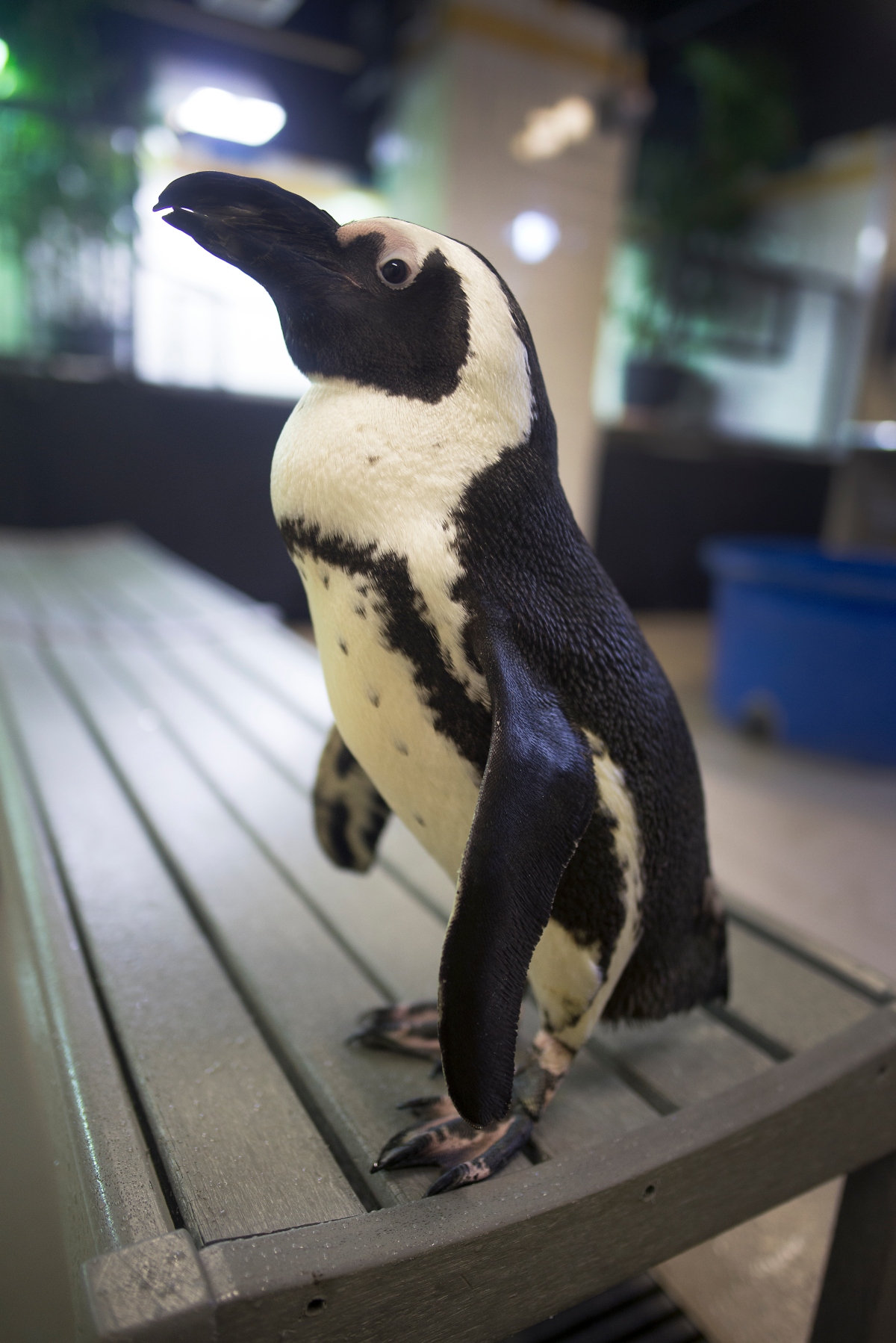 Click to learn more about Zoo Tampa or the Florida Aquarium – we'll see you over in Tampa Bay!