Tampa, Florida has captured the world's attention through recent victories of its local professional sports teams. The Tampa Bay Lightning won the NHL's Stanley Cup for the second year in a row. The Tampa Bay Buccaneers won the Super Bowl. Plus, The Tampa Bay Rays were baseball American League pennant winners and played in the World Series! Now, the Tampa ZooQuarium is on a Wildlife Conservation Mission.
That's right. A couple of Tampa attractions are also champions; champions of wildlife conservation on a mission to protect endangered species and educate the public about the importance of a balanced ecosystem! Whether you're in Tampa to enjoy a sports activity, bask on our white sand beaches, taste coastal cuisine, or other fun adventure, include a wildlife experience at The Florida Aquarium and ZooTampa at Lowry Park!
The Florida Aquarium
The first stop on your Tampa ZooQuarium Wildlife Conservation Mission is the Florida Aquarium.
During your visit to The Florida Aquarium, you'll see Flip, Shelldon and possibly, the elusive Ludwig, the rescued resident sea turtles. Their Saving Florida's Coral Reef exhibit greets you in the second-floor lobby. More than just guest attractions, these experiences are representative of The Florida Aquarium's two comprehensive conservation programs.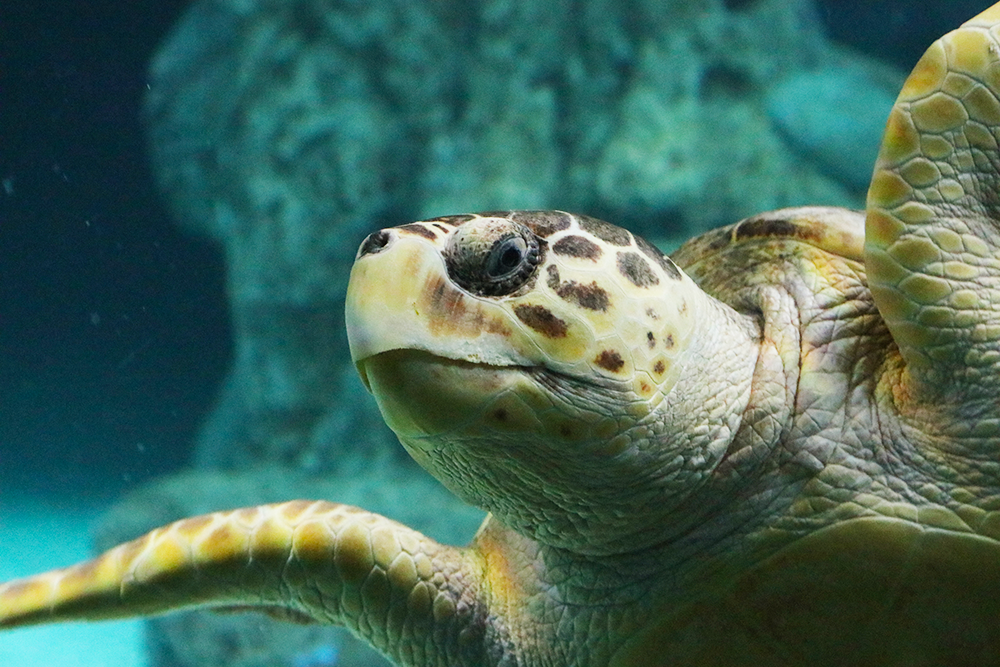 And more than just a place for family fun and entertainment, The Florida Aquarium is actively engaged in efforts to protect and restore the natural environment. They are committed to using a science-based, impact-driven approach to address key conservation issues. At The Florida Aquarium, they strategically focus on conservation initiatives that amplify their expertise, leverage and promote partnerships and maximize their ability to successfully protect and restore this blue planet.
When you purchase an admission ticket to The Florida Aquarium, you're helping to support conservation efforts. Because your fun fuels their mission, they are able to rehabilitate injured endangered sea turtles and achieve scientific breakthroughs in efforts to save Florida's Coral Reef- the third-largest barrier reef in the world.
At their Apollo Beach campus, teams of animal care professionals are hard at work rehabilitating sea turtles recovering from cold-stunned events that occurred up and down the east coast of the US. Record keeping and information sharing with colleagues around the country help in the protection and care of these endangered species. Equally as important, their public outreach encourages the community to respect the local sea turtle populations.
Florida Aquarium's goal to "Protect and Restore" is at the heart of all of their conservations initiatives but possibly most poignantly in its Coral Conservation Program. The Florida Aquarium proudly serves as an industry leader in protecting, sexually reproducing, and developing the techniques needed to breed and care for many threatened and endangered species of coral and thousands of coral babies.
Caribbean coral reefs have been devastated by several environmental factors including stony coral tissue loss disease, which has affected over 20 coral species to date. Since first appearing in 2014, it has spread throughout most of its reefs as well as to other reefs in the Caribbean. In 2018, the Florida Coral Rescue Team, led by the Florida Fish and Wildlife Conservation Commission (FWC) and NOAA Fisheries, began removing healthy corals before they could be affected by the disease outbreak and distributed them to skilled aquaria around the US, like The Florida Aquarium, to safeguard their well-being, preserve their genetic diversity and provide offspring to help restore reefs in the future.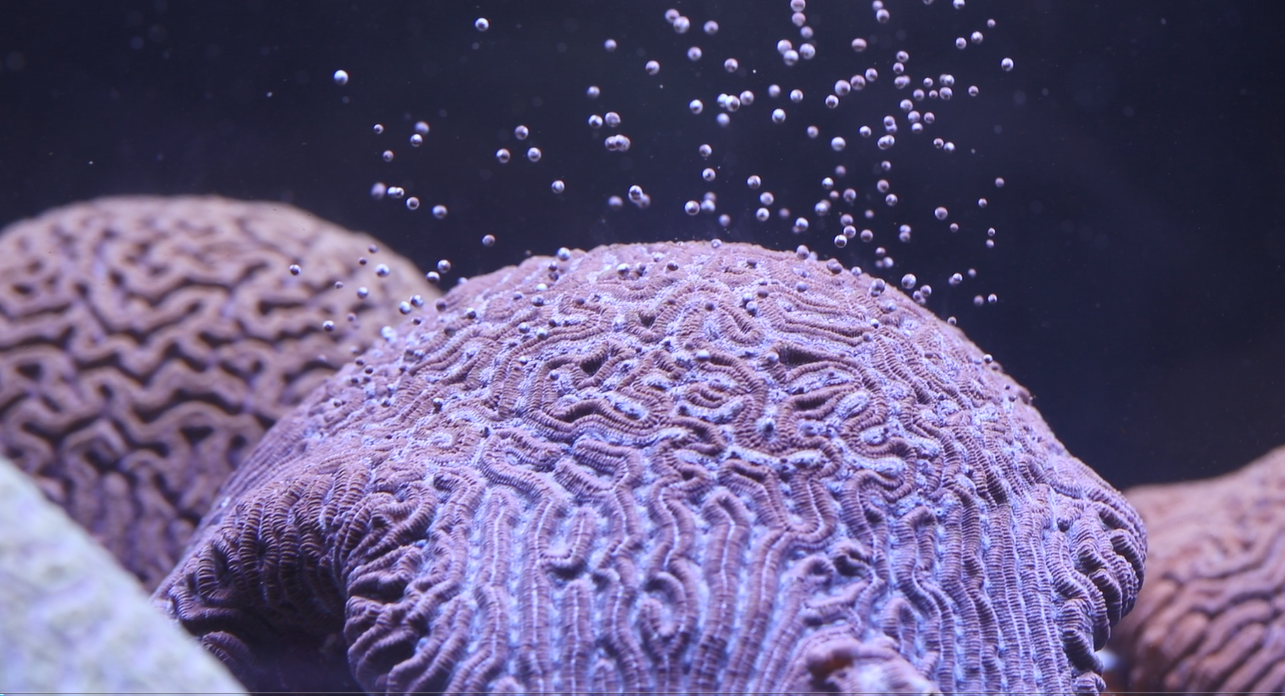 At the Coral Care Complex, also at the Apollo Beach location, the scientific work remains cutting-edge as Florida Aquarium consistently makes history in coral propagation and rearing. The team rears and raises 14 species of threatened or endangered coral. Of the thousands of coral in their care, many were spawned at The Florida Aquarium using innovative techniques; including many that were out-planted back onto the reef
In 2019, The Florida Aquarium made history by inducing the spawning of several species of Atlantic coral in a laboratory setting for the first time ever. In 2020, they again made history by reproducing the ridged cactus, spiny flower, staghorn, and grooved brain corals. They have been able to replicate induced spawning in several species in consecutive years.
And, the advancements keep coming. In June of 2021, in a collaborative restoration initiative between scientists at The Florida Aquarium and the University of Miami (UM) Rosenstiel School of Marine and Atmospheric Science, grooved brain corals rescued from a disease outbreak and maintained in human care have been bred with wild corals that survived the disease. This breakthrough research effort represents the first time cryogenically preserved sperm has been successfully used to crossbreed brain coral parents from different locations, with the goal of enhancing genetic diversity and disease resistance to help protect and restore Florida's depleted coral reefs.
These groundbreaking, globally recognized advancements, allow Florida Aquarium to increase the genetic diversity of coral offspring, improve coral care and husbandry techniques, and increase coral propagation so valuable resiliency research and restoration work can be conducted.
And, all because your fun fuels their mission!
ZooTampa at Lowry Park
Your final stop on the Tampa ZooQuarium Wildlife Conservation Mission is ZooTampa at Lowry Park.
ZooTampa's expertise in caring for wildlife and our dedication to protect and preserve wildlife and the natural world we all share are at the forefront of everything we do. Families who spend a day at ZooTampa are sure to leave with memories to last a lifetime. But they also carry away much more: the inspiration to join in the vision of protecting and preserving wildlife.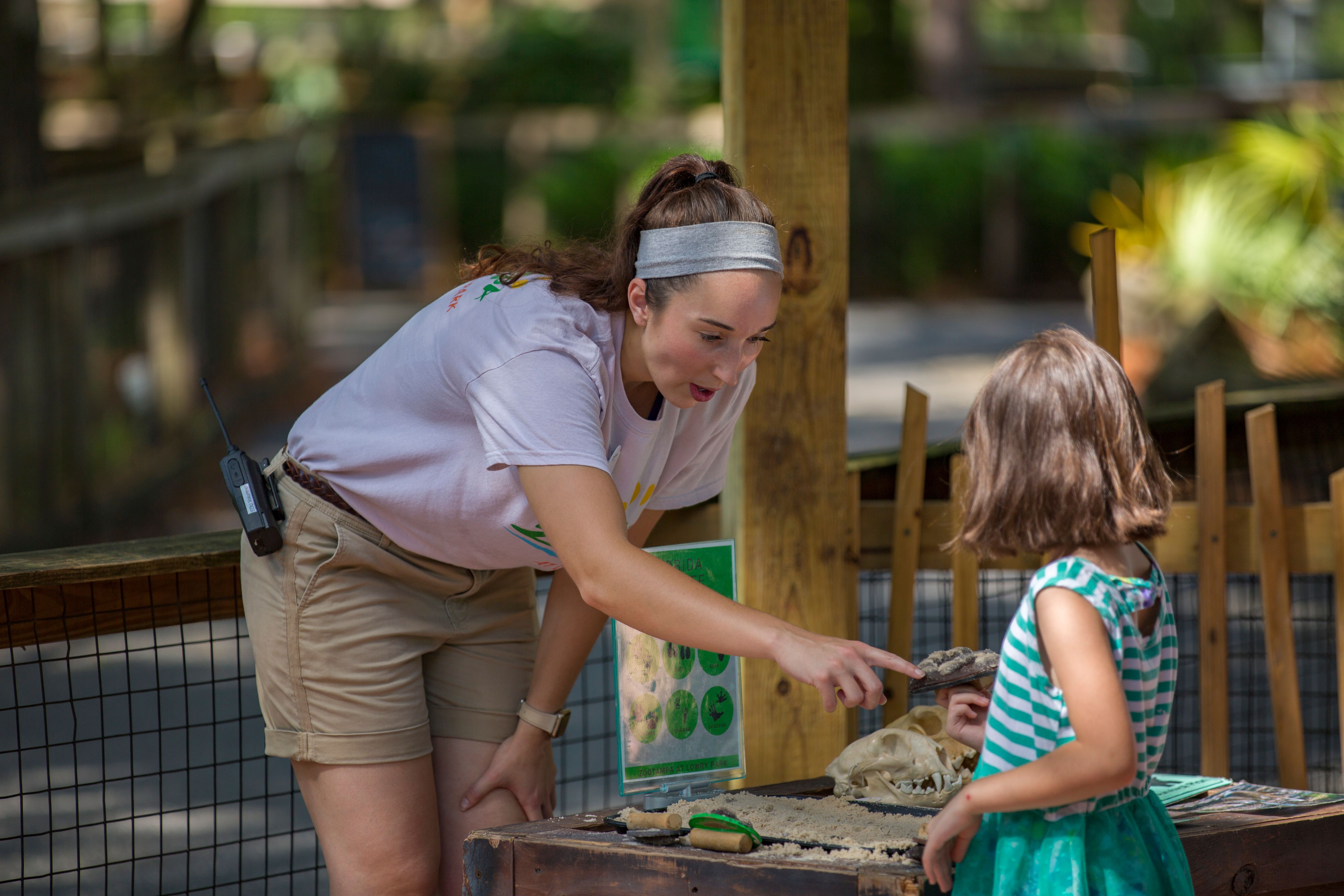 At ZooTampa, their official mission is the rescue, rehabilitation, and care of animals while creating exceptional personalized experiences that connect visitors with the creatures entrusted in their care. The objective is clear: to inspire guests, members, partner organizations, and the community to join them in saving wildlife both in Florida's backyards and around the globe.
As an accredited member of the Association of Zoos and Aquariums (AZA), they participate in more than 100 species survival programs that help further the long-term sustainability of vulnerable, threatened, and endangered species. The critically endangered species ZooTampa is actively committed to assisting include Bornean orangutans, African elephants, African painted dogs, Southern white rhinos, and greater one-horned rhinos.
In addition to working with the AZA, ZooTampa is committed to partnerships with various conservation organizations and vital field programs. They're proud to support the International Rhino Foundation, Painted Dog Research Trust, Bornean Orangutan Survival Foundation, Currumbin Wildlife Hospital, Gharial Ecology Project, and Costa Rica's Macaw Recovery Network. Saving wildlife starts with people, and community involvement is key to successful conservation efforts.
While all animals are important, perhaps none are nearer and dearer to its hearts than those native to Florida. The state-of-the-art manatee critical care center—one of only four centers of its kind—provides specialized care for orphaned or injured Florida manatees. Since 1991, the dedicated team has treated more than 500 manatees and has returned more than 280 of them to their native waters.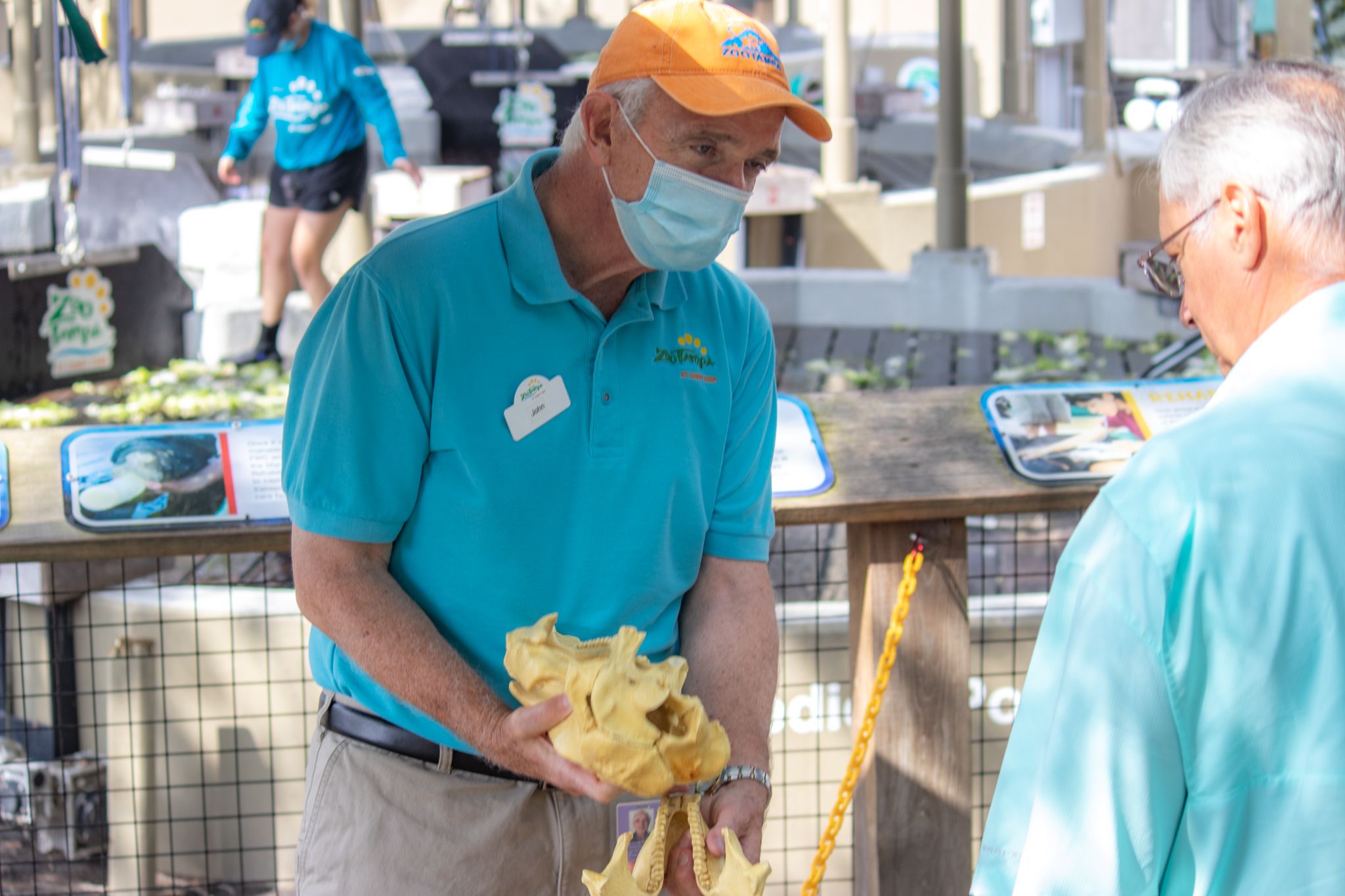 ZooTampa also works with state and federal partners to provide medical care to injured or orphaned Florida black bears and endangered Florida panthers. Today, fewer than 250 of these majestic cats live in the wild due to rapid land development and human encroachment on the limited territory that remains. ZooTampa's team has rehabilitated many injured panthers and returned them to the wild. Those that cannot be released are provided a safe place at the zoo to live out their lives as ambassadors for their species.
Education is an essential component of conservation, and its Education Department is just as passionate about the mission. Over the years, they've developed a range of formal and informal programs designed to entertain and inspire each guest with respect and appreciation for the natural world and the motivation and knowledge they need to participate in animal conservation actions.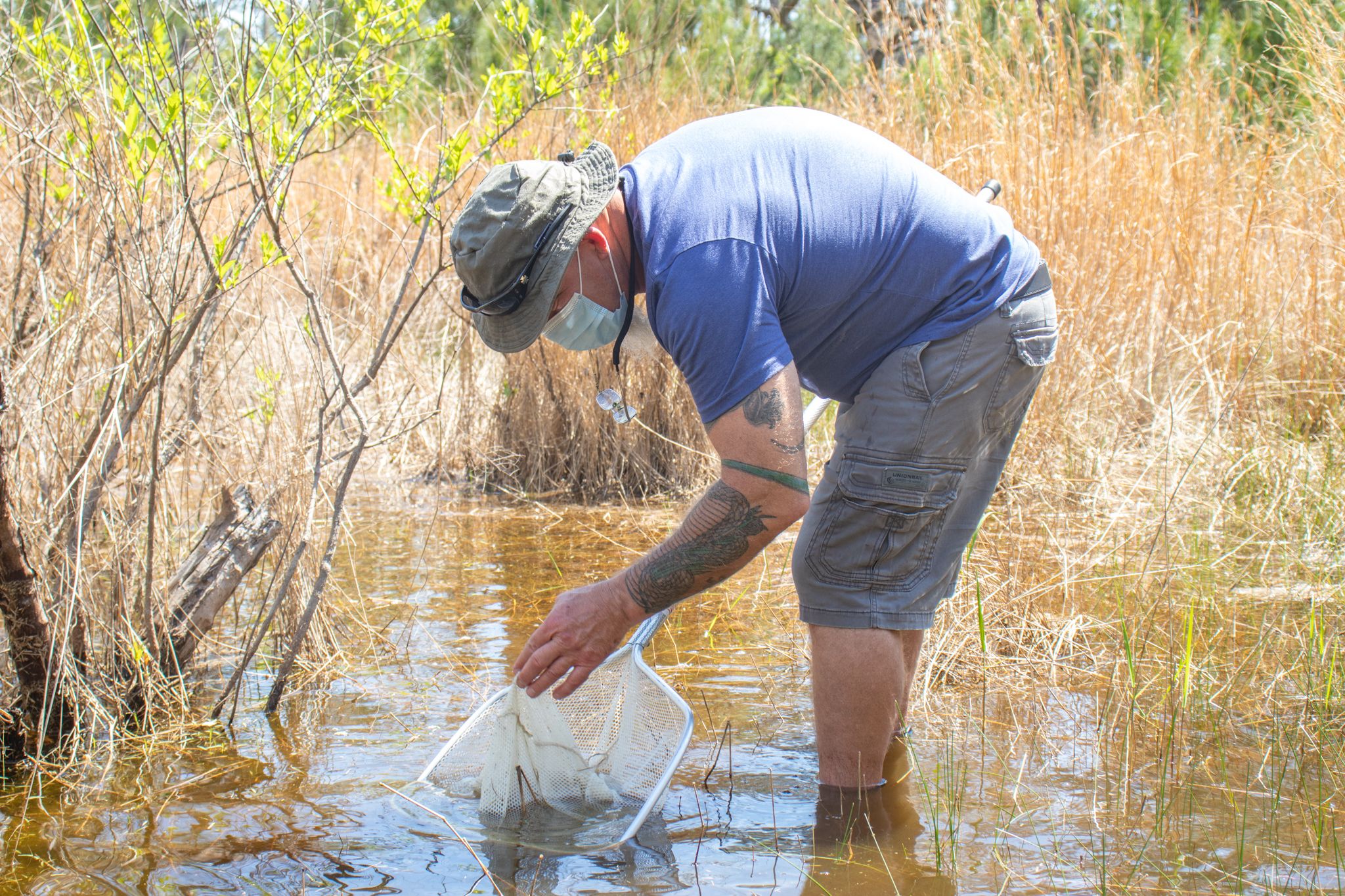 The Education Department also runs the Florida Environmental Education Center or "Zoo School," a first-of-its-kind, year-round, full-time, licensed childcare center for children ages one through five. Combined with the rest of the educational programming ZooTampa has educated more than 1.8 million school-aged children throughout Tampa Bay since 1988.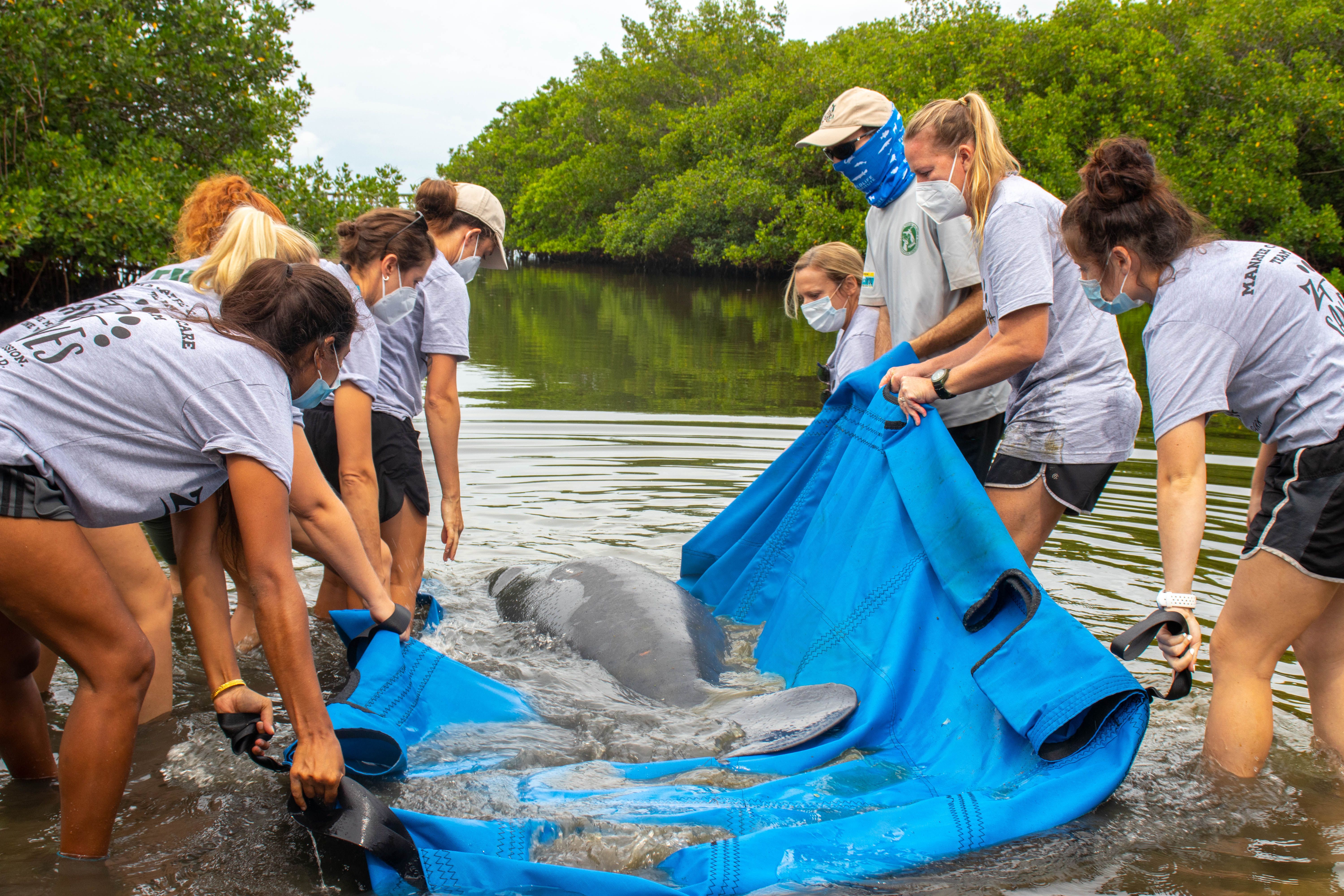 ZooTampa hopes you'll take advantage of some of these educational opportunities on your next visit to the Zoo. Whether you choose to get up close with some of our amazing ambassadors at the daily Wild School of Training or upgrade your experience with a Backstage or Signature Encounter, you'll learn more about ZooTampa's mission and the steps you can take to assist in the conservation of our planet and the animals who call it home.
Support the Mission
Every ticket purchased to ZooTampa at Lowry Park and The Florida Aquarium helps support their missions. The best way to enjoy both attractions is with a ZooQuarium ticket! Take advantage of discounted prices and visit at your leisure without reservations. Just make sure that you visit both attractions within seven days of each other. So join the Tampa ZooQuarium on their Wildlife Conservation Mission and visit today!