Tampa Bay is where history, culture and incredible dining collide. Surrounded by blue skies, sparkling waterfronts and a melting pot of cultures, cuisine in Tampa Bay is as rich as its history. The streets are paved with culinary delights, making it an ideal destination for the first-ever Michelin Guide to Florida.
TAMPA BIB GOURMANDS
Named after Bibendum, the friendly Michelin Man and the official company mascot for the Michelin Group – is a just-as-esteemed rating that recognizes friendly establishments that serve good food at moderate prices.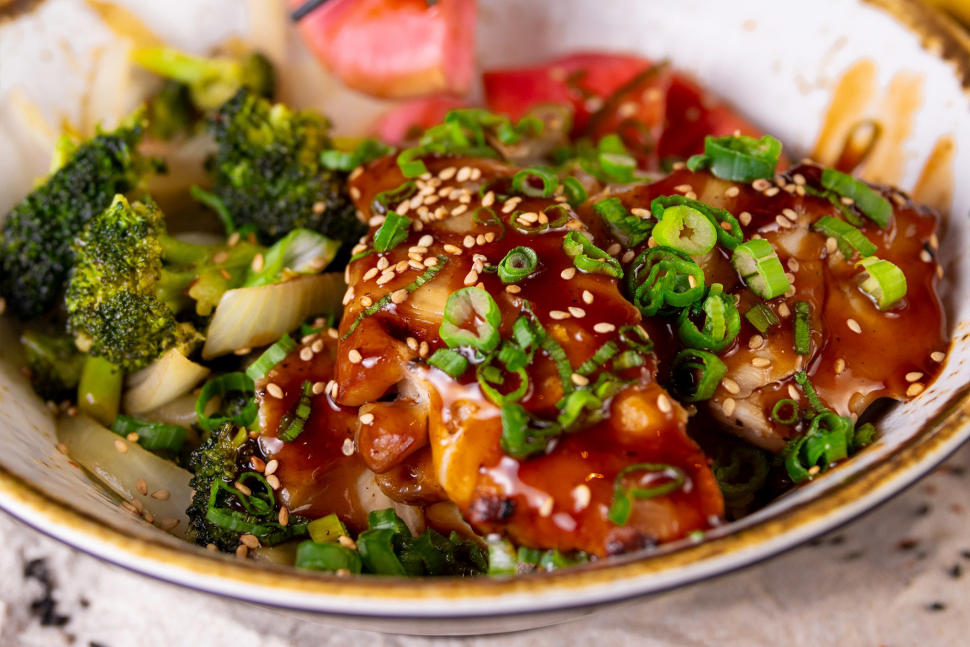 The trendy Seminole Heights neighborhood is filled with a diverse array of dining options capable of pleasing any palate. Opened in 2015, Ichicoro Ramen brings big city vibes, along with big-time flavors, to the neighborhood just north of downtown Tampa. The concept blends Florida-sourced ingredients with traditional ramen while pushing pe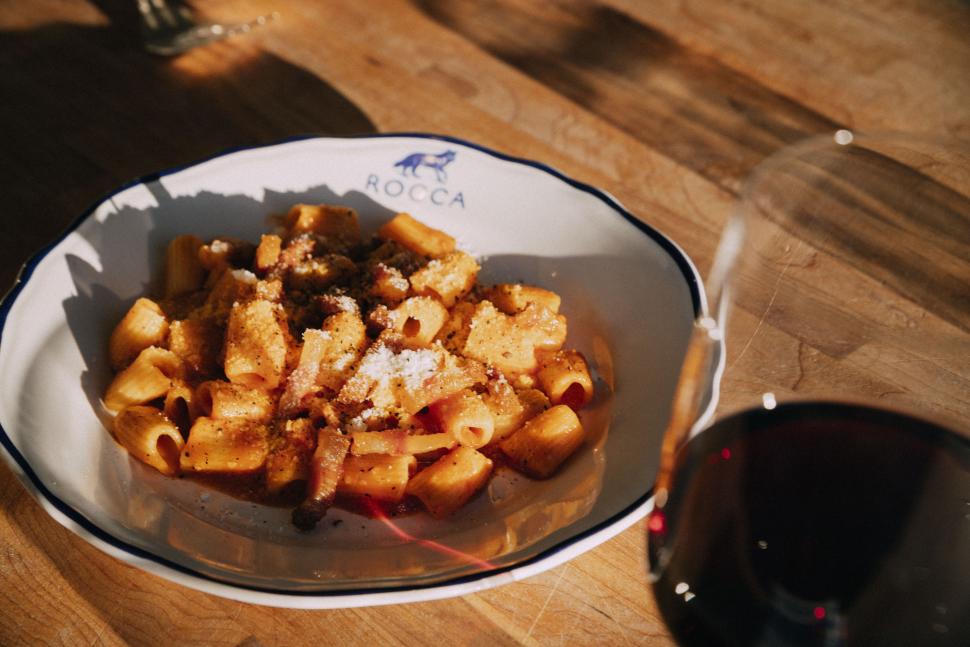 Named after a more than a century-old restaurant in Italy, Rocca brings warm hospitality and elegant dining to the Tampa Heights neighborhood. Take in the picturesque views of the Tampa skyline along the riverfront before indulging in fresh cheeses and authentic Italian flavors. The menu at Rocca features plenty of pasta and traditional favorites, but the most popular item is the mozzarella cart, where servers pull and stretch ropes of the cheese tableside for a fresh Caprese.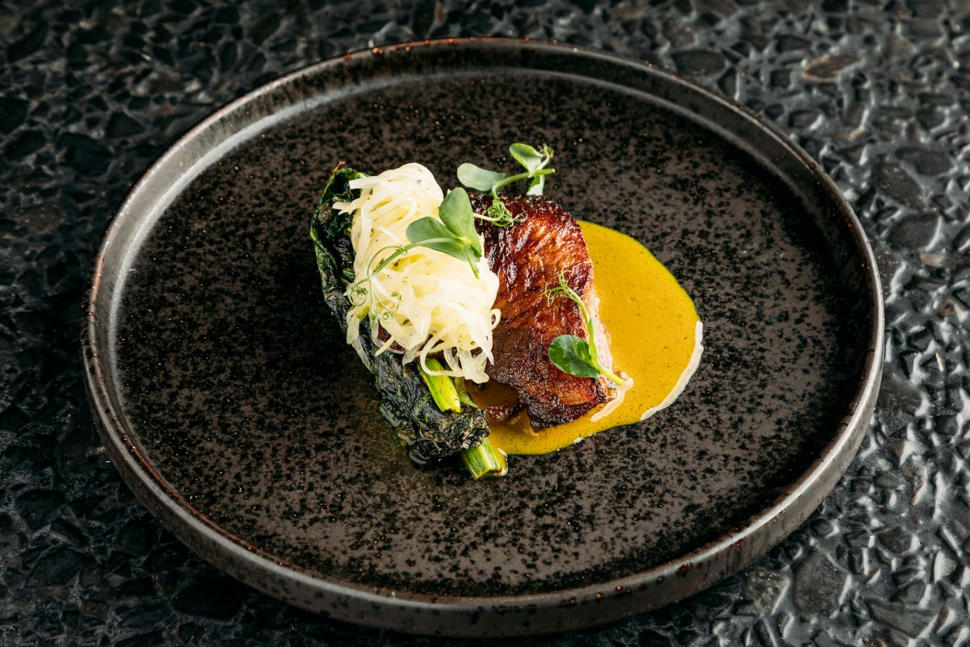 A Seminole Heights staple, Rooster & the Till gained recognition for its carefully crafted plates, designed to be inviting for all to enjoy – no matter how sophisticated their palate. Led by award-winning Chef Ferrell Alvarez, the ever-changing tasting menu concept welcomes guests Wednesday through Saturday to indulge in popular shareable like Not Pork Dumplings and Short Rib Gnocchi.
MICHELIN RECOMMENDATIONS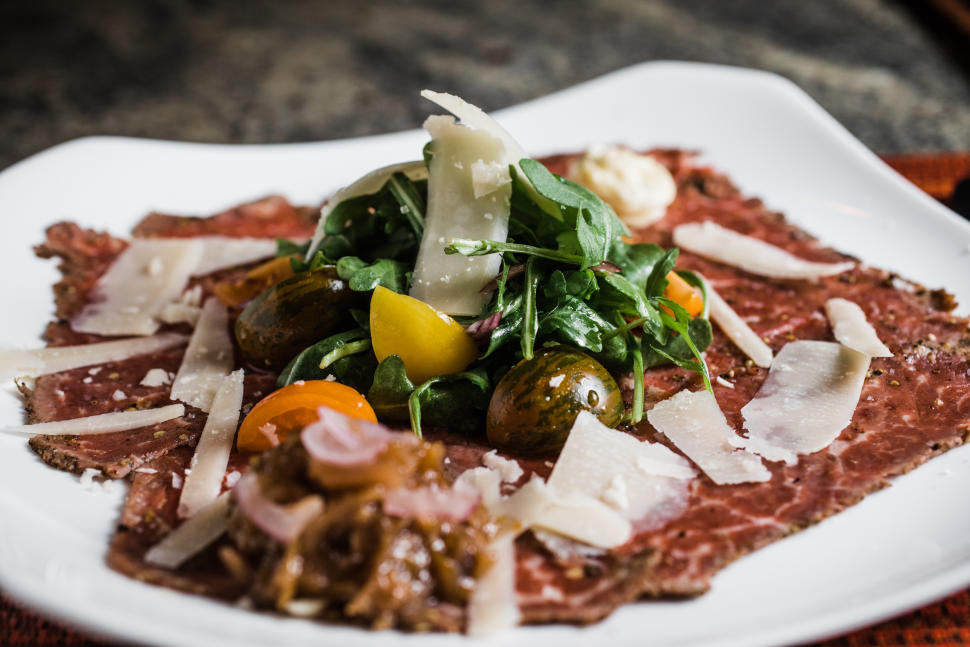 One of the most celebrated steakhouses in the entire country, Bern's Steak House offers an incomparable world-class dining experience to its customers. The South Tampa steak house is a Tampa Bay institution and is internationally known for its vast collection of wine, and perfectly aged steaks. Can't forget about the iconic Harry Waugh dessert room, where guests can indulge in over 1,000 desserts and spirits. Bern's has been combining these unique elements since 1956, creating one of the area's most renowned dining options.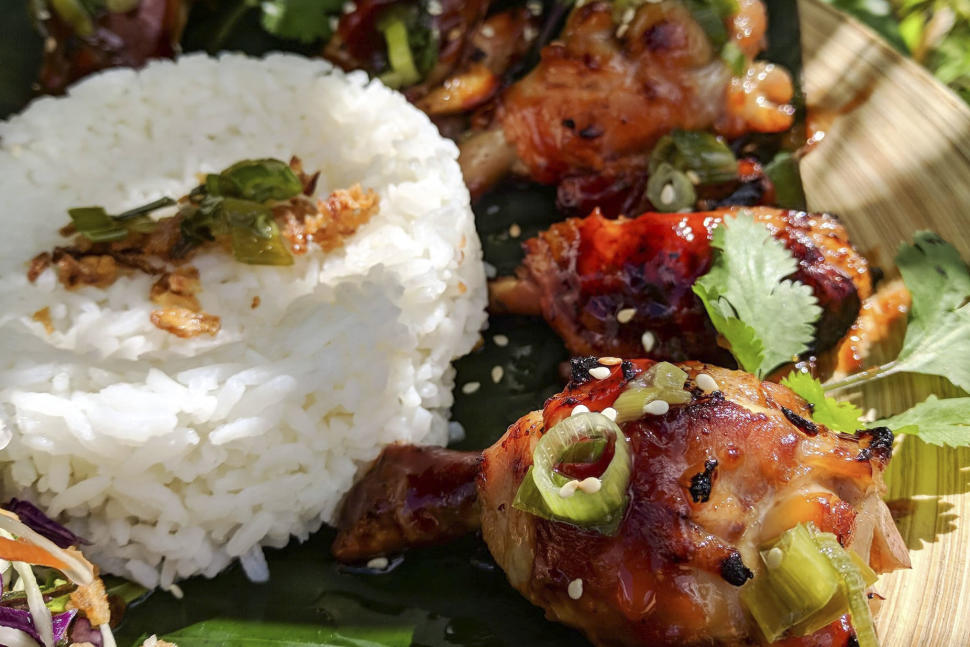 Inspired by traditional flavors found in Vietnamese family kitchens, Bistro BT puts a twist on a classic French tradition by blending balanced flavors, fragrances, and textures into unique French-Vietnamese creations designed to ignite the palate. The small bistro serves modestly priced, home-style meals that include classics like Duck Confit as well as traditional Vietnamese options like Pho and Banh Mi sandwiches. Bistro BT is a perfect compromise between the more elegant "Restaurant BT" and the more casual "BT to Go."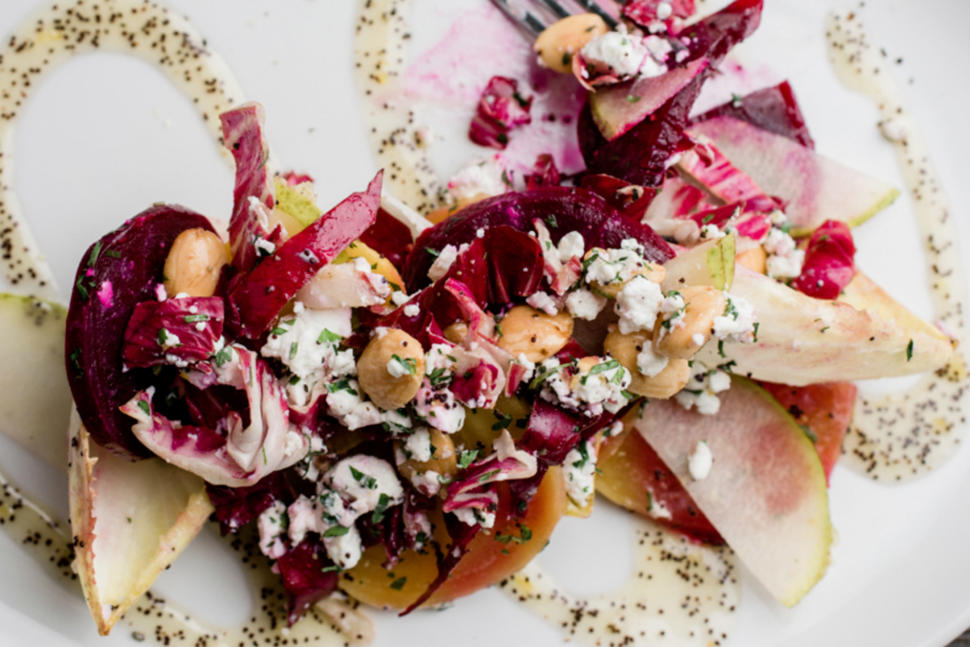 In 2021, Chef Michael Buttacavoli beat Bobby Flay on the celebrity chef's popular Food Network show. But since 2013, Chef Buttacavoli and Cena have been serving modern Italian favorites in the contemporary Channel District. Enjoy popular classics like truffle mushroom risotto while taking in the restaurant's sleek and sophisticated atmosphere. A recent renovation brought outdoor seating and a fire pit, where guests can either order off the menu or get one of Cena's specialty pizzas to go!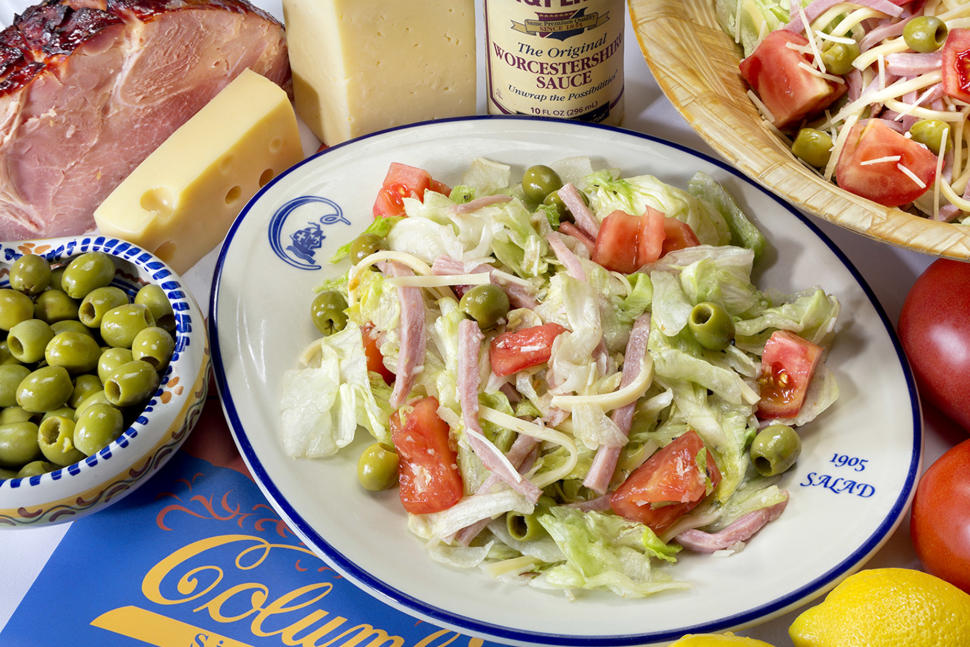 Opened in 1905, the Columbia Restaurant is the oldest restaurant in Florida and the largest Spanish restaurant in the world! The menu has evolved to feature a blend of Spanish, Cuban, and authentic Tampa cuisines like the Cuban sandwich and deviled crab. Located in the heart of historic Ybor City, the Columbia Restaurant's award-winning cuisine is accompanied by an internationally acclaimed wine list and traditional Flamenco dancing on select nights. Family-owned for over 115 years, the Columbia Restaurant is popular with locals, tourists, and celebrities alike.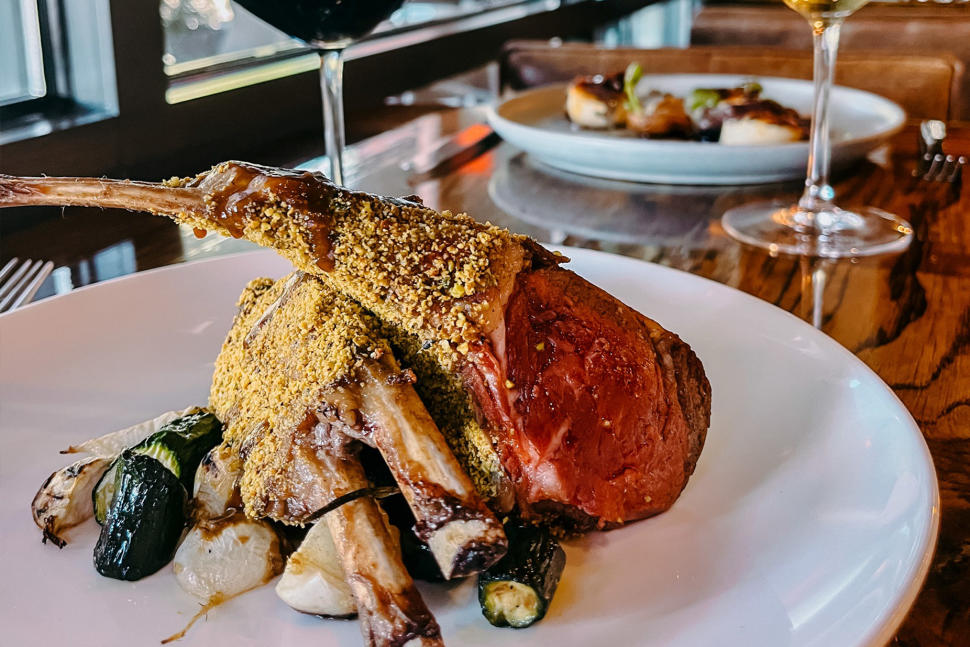 Located inside of the foodie-focused Epicurean Hotel, Èlevage was carefully created to complement the renowned Bern's Steak House, as well as its sister concept, Haven. Èlevage offers breakfast, lunch, dinner and a weekend brunch where diners can delight in elevated versions of timeless morning classics. As an avant-garde celebration of the culinary world, this flavorful utopia does food differently with pride and passion.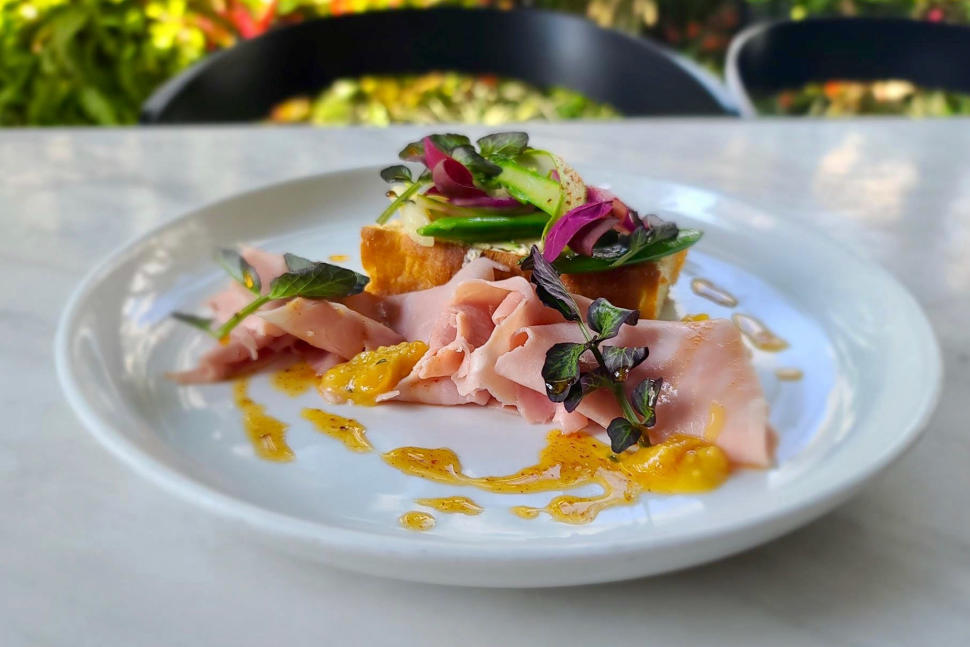 Offering 300 bourbons, 40 wines by the glass, 60 kinds of cheese, and a variety of charcuteries, Haven is a place to celebrate or socialize in a sophisticated, stylish, and relaxed setting. Specializing in small plates and charcuterie boards, the food options go hand-in-hand with its long wine list and an assortment of craft cocktails. Haven's Executive Chef, Chad Johnson, along with the culinary, wines, and spirits teams always strive to find the best ingredients and products to create the experience of a home away from home.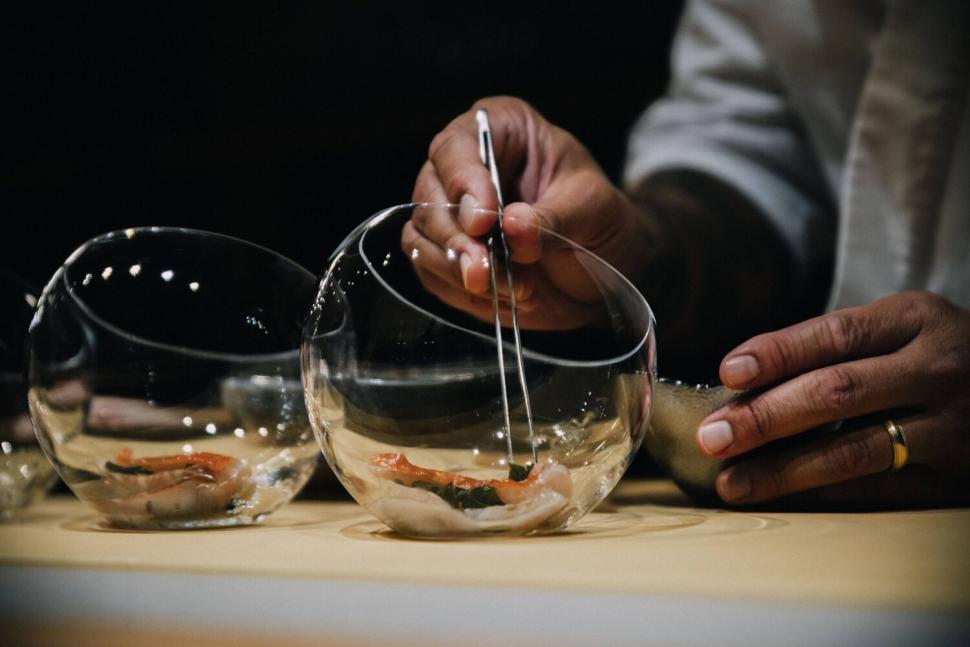 When Noble Rice moved to Sparkman Wharf and Tampa's growing Water Street neighborhood, owners Eric and Adriana Fralick transformed the small space in Hyde Park into Koya, a high-end, omakase-only concept. Omakase, which translates to, "leave it to you, chef," means the tasting menu-only restaurant features only chef recommendations and ingredients in their peak season. With only eight seats, a reservation at Koya is highly sought-after, however, guests are guaranteed an intimate experience and a fresh omakase menu consisting of 12-14 courses.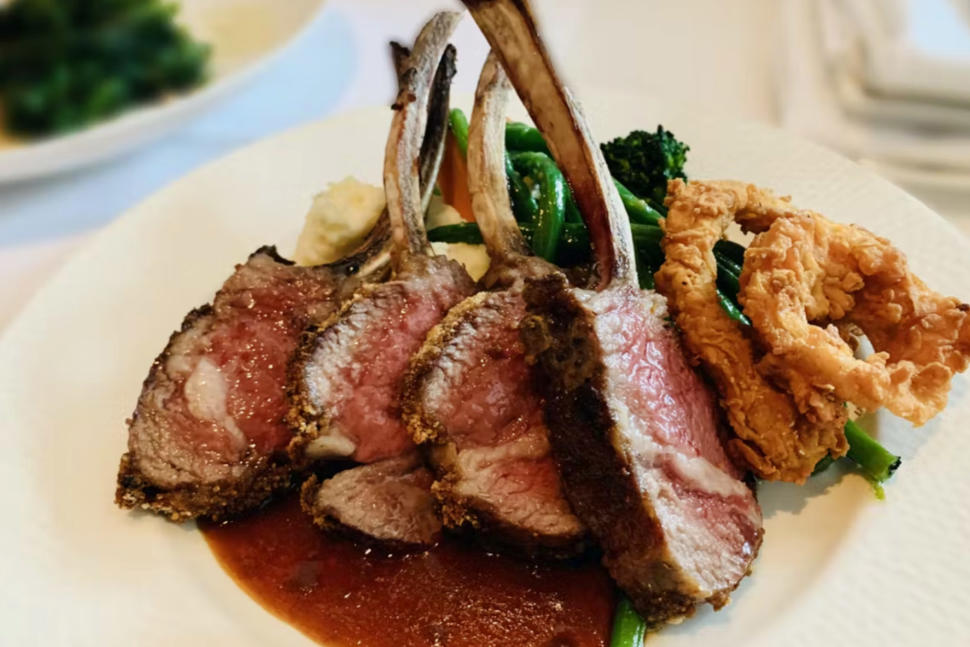 Since opening in 1986, Mise en Place has positioned itself as one of the premier restaurants in all of Tampa Bay for modern American cuisine. The menu at Mise by Chef Marty Blitz is French-rooted and constantly changing. Along with an extraordinary wine list, inspired staff, and a sophisticated atmosphere, guests can always expect a "fresh" experience from each visit to Mise.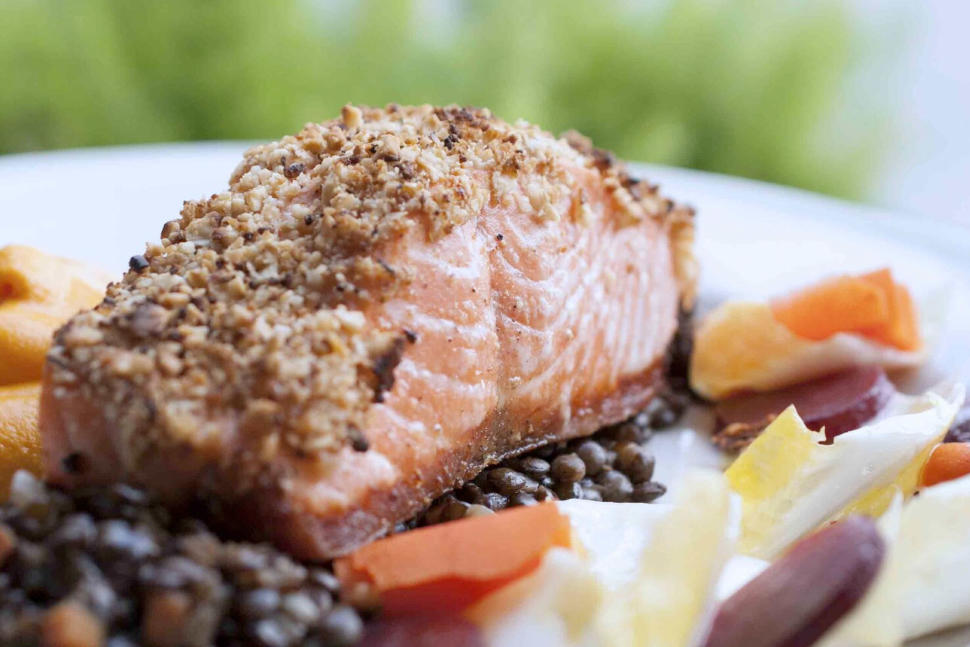 This independent local Euro-American restaurant was created by friends out of a love for food, beverage, and community. Located in the beautiful Armature Works, the establishment's timeless design combines with food and libations that are thoughtfully sourced, hand-crafted, and changed seasonally. James Beard Award-Winning Chef and Owner, Anne Kearney, opened Oak & Ola in 2019 with a menu that features a mix of small plates referred to as "somethings," larger servings "may we recommend," and entree-sized portions dubbed "provisions."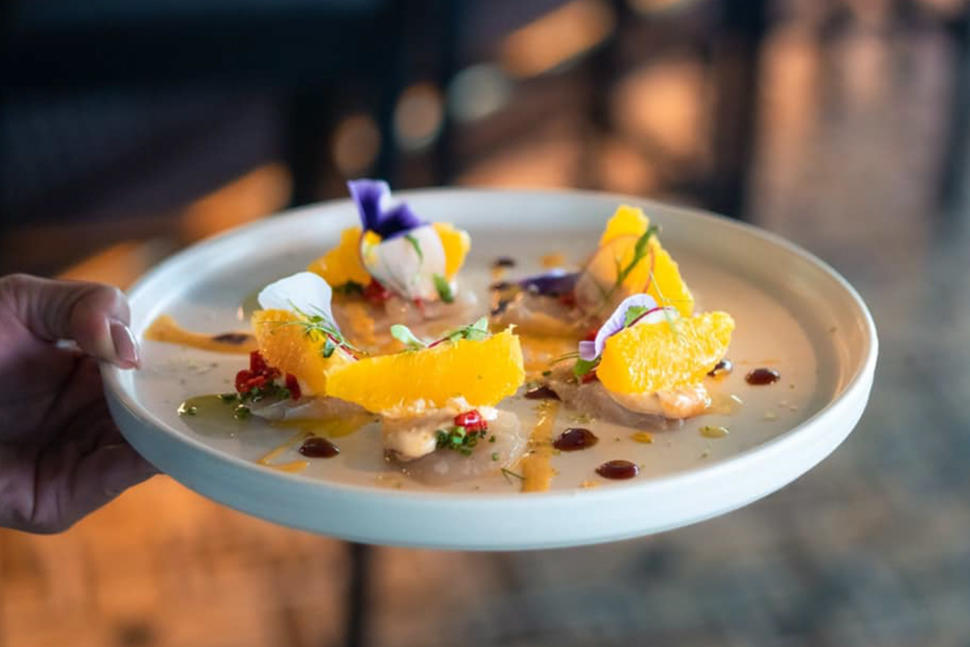 Treat your tastebuds to traditional Italian flavors in a sophisticated, but relaxed atmosphere at this renowned South Tampa restaurant. Enjoy a sensational lineup of craft cocktails, and savory tapas styles like arancini all while you take in the authentic arts of dough and cheese-making as you dine.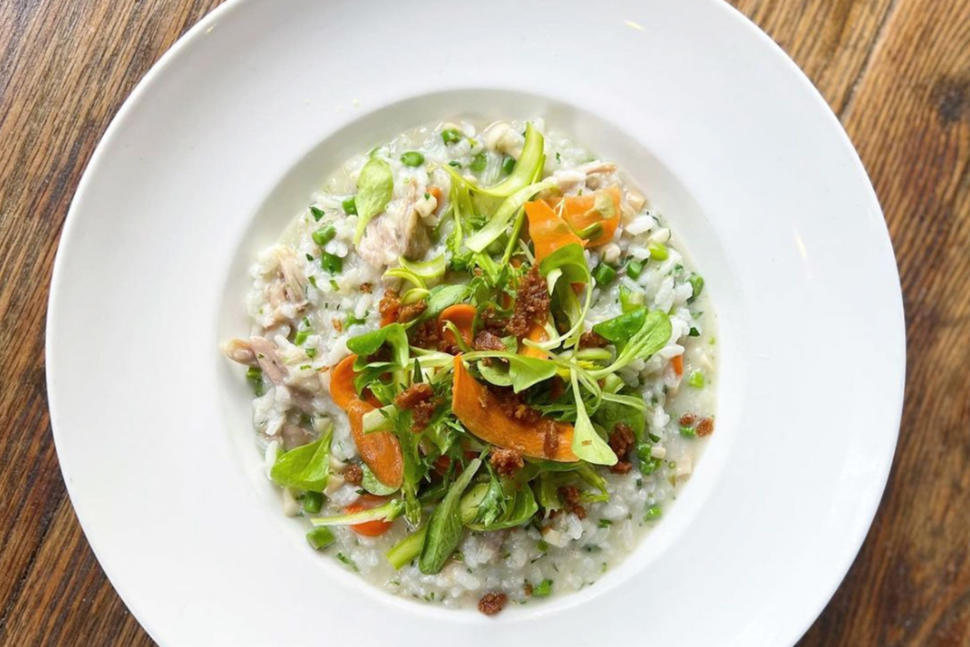 Located in the heart of Hyde Park Village, On Swann is a contemporary American bistro that delivers modern cuisine, shareable small plates, cheese boards, and an impressive assortment of craft cocktails. The Hyde Park hot spot is backed by Chris Ponte, one of the area's most well-regarded chefs.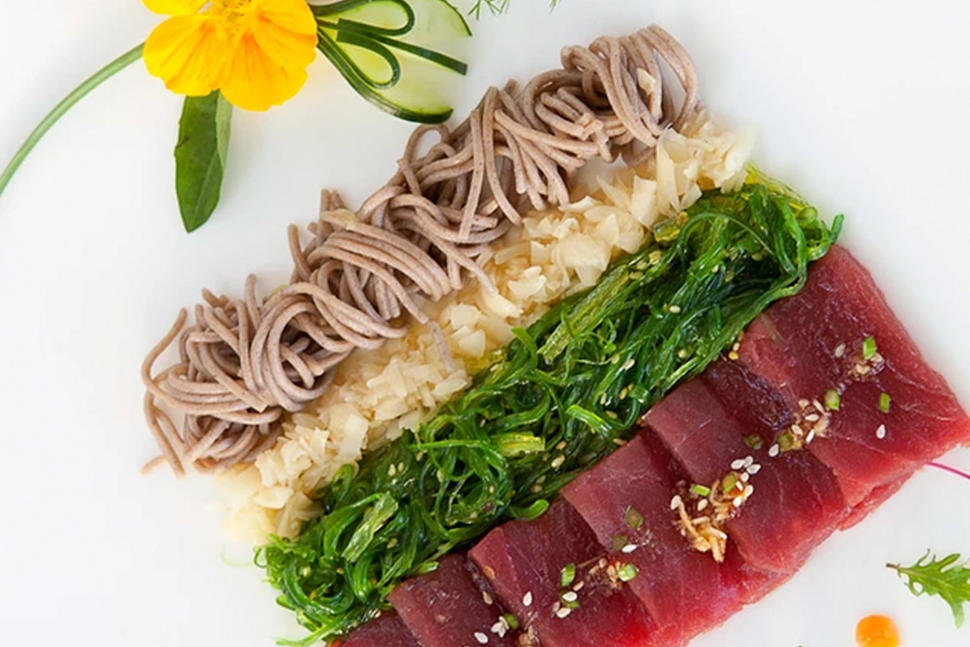 Located in the heart of South Tampa, Restaurant BT encourages diners to eat local and think global by serving a menu offering a modern take on classic French-Vietnamese cuisines. Drawing from her Vietnamese heritage as well as a background in fashion, head chef BT Nguyen places emphasis on the restaurant dishes' presentation and décor.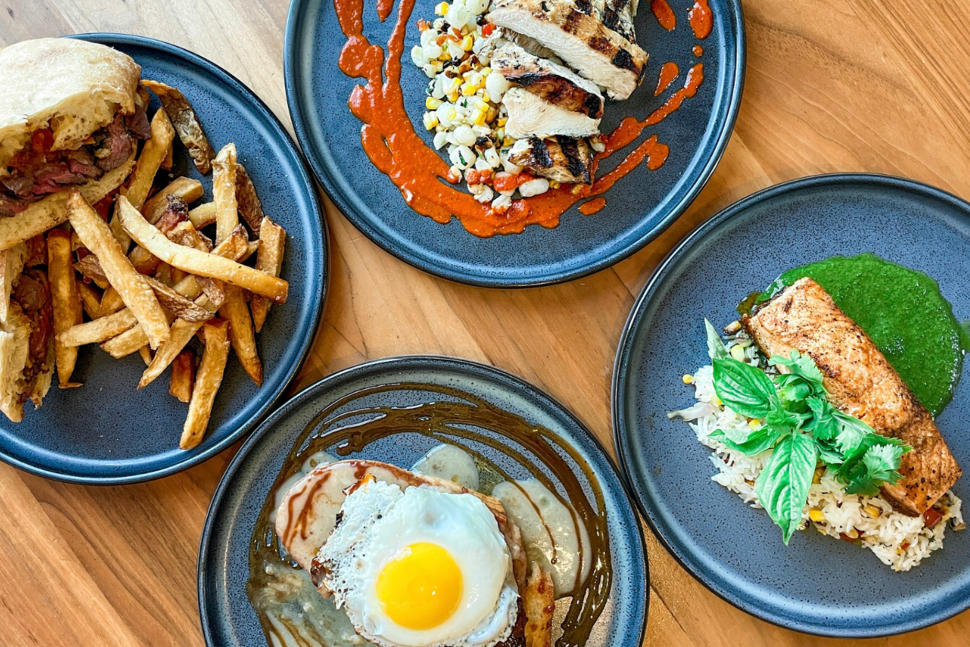 For a true farm-to-table dining experience, look no further than Steelbach, the Southern-inspired kitchen and chophouse located at Armature Works in Tampa Heights. In partnership with Providence Cattle Company, a local boutique Florida beef company, Steelbach's steaks and chops come from its own herd of hormone and antibiotic-free, all-grass-fed, naturally raised beef, which lives its whole life cycle in the state of Florida.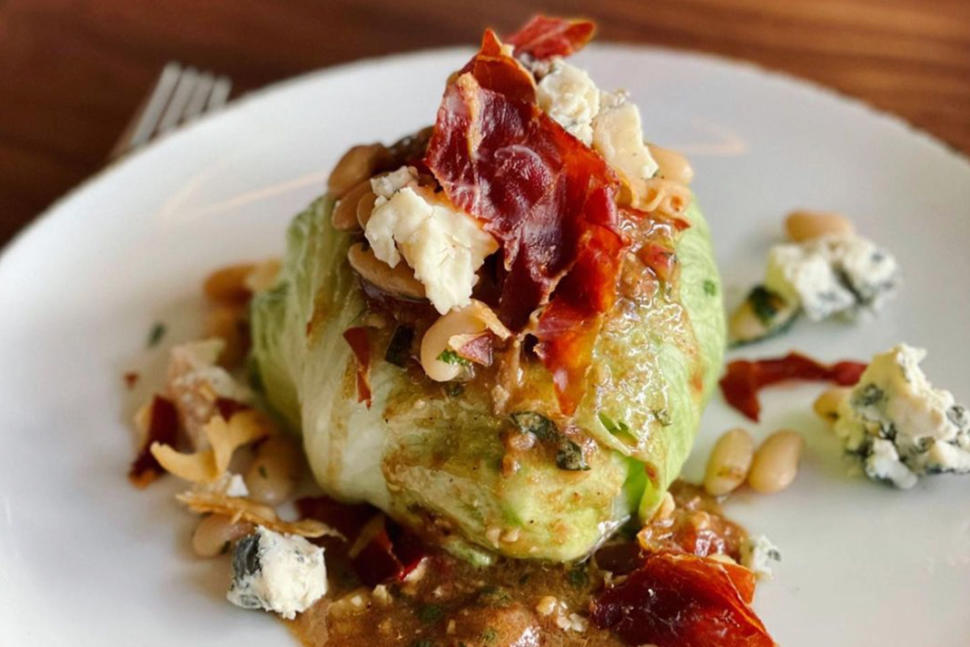 A brunch and dinner hot spot, Timpano in Hyde Park Village reopened in 2021 to delight foodies across Tampa Bay. The beloved restaurant has been popular among locals for years, but this isn't your parent's Timpano. The updated restaurant features a new look and feel to go along with a new menu centered around Italian American classics with a contemporary twist. But don't fret, the wildly popular skillet-roasted mussels are still on the menu!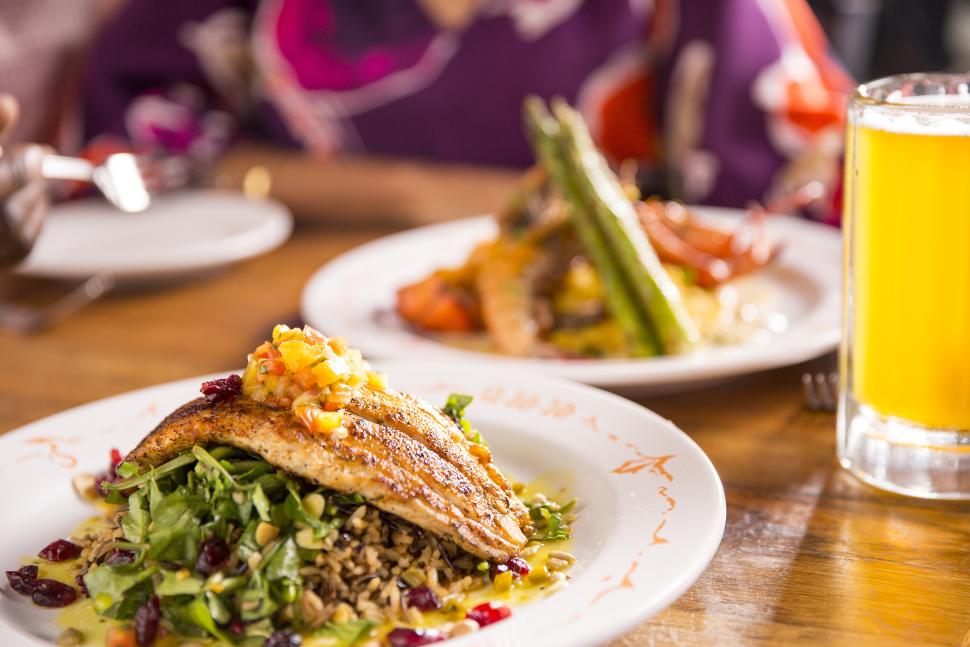 At the north end of the Tampa Riverwalk, just steps from the Heights Public Market, Ulele serves native-inspired foods and spirits that are both intricately flavored and visually appealing. An ode to Tampa Bay's original flavors, the restaurant uses the indigenous ingredients of Florida waters and land to prepare dishes on a 10' barbacoa grill with intense character, authenticity, and local flare. An on-site brewery adds a wide selection of craft beer options to go along with popular menu items like chargrilled oysters, alligator hush puppies, and sensational seafood risotto.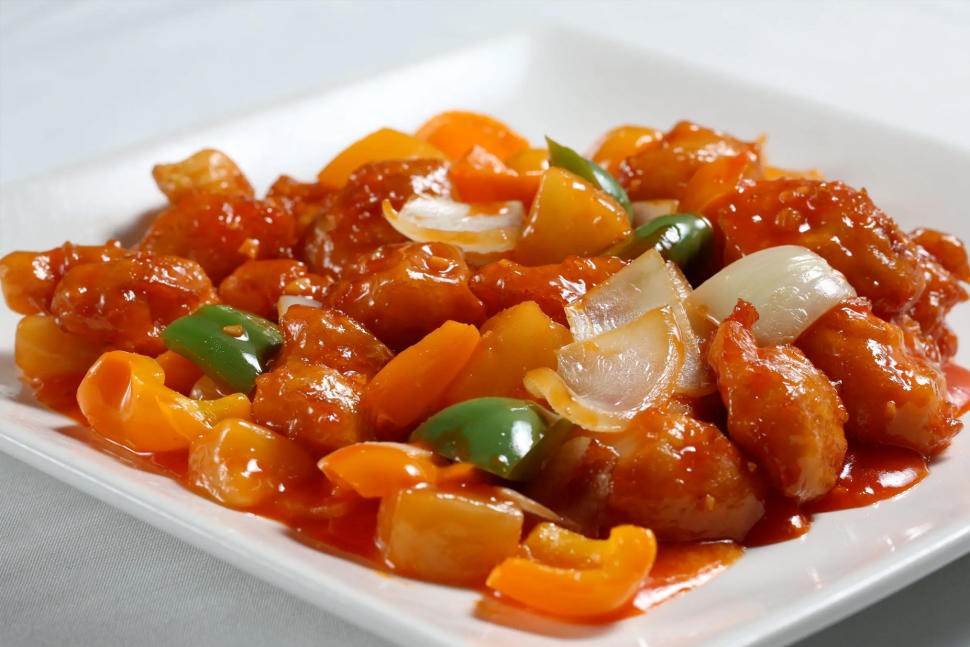 One of Tampa Bay's most iconic restaurants, Yummy House has influenced the region's dining scene for decades. The owners craft an abundance of authentic finger-licking Chinese cuisine with a devotion to the highest quality and standards. The "off the beaten path" restaurant features an extensive menu offering just about everything plus some unique and creative options for those looking for more adventurous options.
Do be sure to add at least one of these Michelin Recipients to your list the next time you visit Tampa Bay.