For starters, it begins downtown with a name you're familiar with: Bill Gates. His investment group has partnered with Tampa Bay Lightning owner Jeff Vinik to help remake the Channelside Bay area into an entertainment and business district.


The $1 billion project, one of the largest projects on the East Coast includes nearly 3 million square feet of development with a new medical school/heart institute for the University of South Florida, condos, hotels, meeting space, shops and restaurants. There's also plans to reshape the street grid. Plus, Vinik's asking for public input to help make Channelside the first crowdsourced wellness focused neighborhood. The website is tampawaterfront2020.com.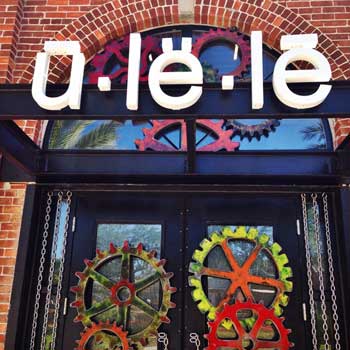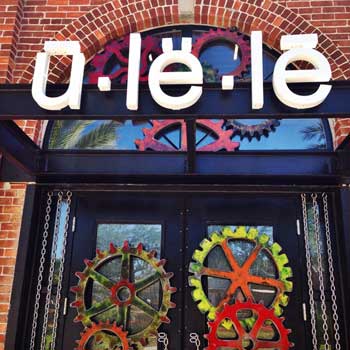 As far as the restaurant scene goes, it's simply blowing up! Ulele, owned by Richard Gonzmart (the owner of the world's largest Spanish restaurant and the oldest restaurant in Florida, The Columbia Restaurant in Ybor City) was named as one of the top 100 restaurants in the United States by Open Table. This, despite being open only three months before the voting closed! It sits as the anchor of Tampa's brand-new Water Works Park at the end of the Tampa Riverwalk. Gonzmart converted the former Water Works Pump House from 1903 into a spectacular space overlooking the Hillsborough River with its own brewhouse, wraparound beer garden patio and huge barbacoa grill, not to mention an active spring which flows into the river. Tampa was also voted among the top 5 beer cities in two publications in 2014.
In SoHo (South of Howard), former Tampa Bay Rays and current Chicago Cubs Manager Joe Maddon and Michael Stewart (owner of 717 South) opened what is currently Tampa's hottest restaurant, Ava. The Tampa Bay Times restaurant critic, Laura Reilly, gave it her only 4-star rating of any restaurant since she became the food writer. (And that was after the opening weekend!) It took Stewart four months to import the Acunto oven from Italy. The restaurant's windows came from an old Alabama schoolhouse. The space also includes a private room with a curved ceiling that looks like you're inside a wine barrel and another private room with a separate VIP entrance and a sliding door to keep prying eyes away.
If you're looking for a slice of the hipster restaurant scene, then the Seminole Heights area is the place to be! The Refinery's changing to table cloths & matching china doesn't extend to the food of its two-time James Beard-nominated chef, Greg Baker. Baker gets food from local farmers and suppliers and changes his menu regularly to reflect what's in season. Another understated Heights hotspot, The Independent Bar & Café draws legions of hipsters with craft brews on tap and elevated bar food. Ella's Americana Folk Art Caféoffers folk-art charm and brash live music overseen by its blues-howling owners.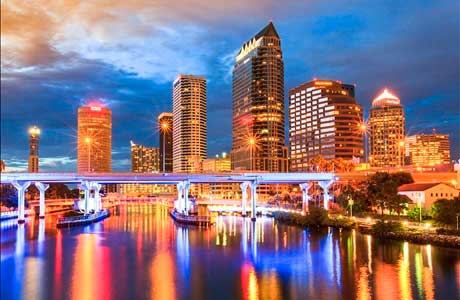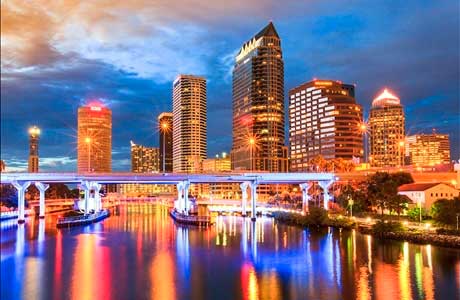 In the last year, Tampa has embraced the boutique hotel scene, and those hotels are earning national and international acclaim. The Epicurean Hotel in South Tampa, located directly across the street from the iconic Bern's Steak House in SoHo, the Epicurean is a true foodie hotel. Everything is built for the senses, from the wine shop to the dessert shop to Elevage Restaurant to the full-service spa to the rooftop bar called the Edge Social Drinkery. There are also several food classes, which take place in the Epicurean Theatre on the main floor. Bayshore Boulevard is only a few blocks away to run off all the calories that are consumed!



Not to be outdone, Le Méridien in downtown Tampa was just named by Conde Nast Traveler to their list of Best New Hotels – Where to Stay in 2015. In addition, it was recently honored as one of the Historic Hotels of America. The reason it's garnering such acclaim is that it used to be the old Federal Courthouse building in downtown and was transformed (with a $27 million renovation) into a high-end hotel and restaurant while retaining many of the touches and charms from when it was built in 1905, such as the marble walls and granite columns. The outstanding restaurant, BIZOU Brasserie, uses a former witness box as the host stand.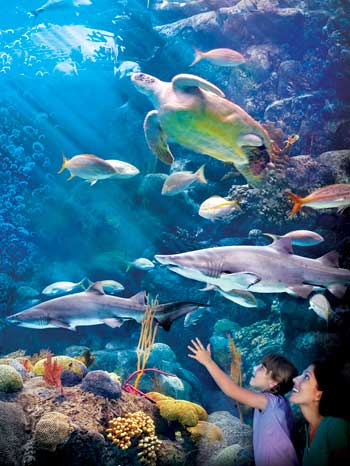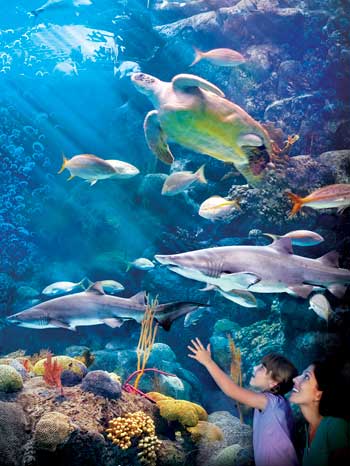 Patrons of the arts have a variety of options within walking distance in downtown Tampa. The Tampa Museum of Art hosts a permanent collection of antiquities and world-class traveling exhibitions along with an award-winning building and café. The Florida Museum of Photographic Arts is dedicated to exhibiting important photographic art as central to contemporary life and culture.
Both of those museums along with the Glazer Children's Museum are located along The Tampa Riverwalk , which continues to move towards completion in spring, 2016. Recently, it was granted wet-zone status, allowing people to purchase beer or wine from one of 8 vendors/restaurants and stroll along the Hillsborough River, weaving through riverfront parks and restaurants. There are also great opportunities to paddleboard with Urban Kai SUP or bike using Coast Bike Share. The Riverwalk is a 2 ½ mile trek that runs from Ulele to the Tampa Bay History Center.



Tampa is one of only 12 cities in the nation to offer CityPass. Discover the Tampa Bay area's best attractions with a deeply discounted pass that saves up to 38 percent off regular combined admission prices. Each Tampa Bay CityPASS booklet includes tickets to Busch Gardens® Tampa, the bay area's ultimate family adventure, offering thrill rides and animal encounters; two aquariums; a zoo; and more. Cost: $99 for adults (value $200.59); $89 for kids, 3-9.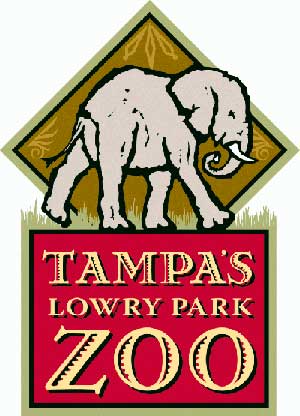 Families or groups of friends will just love The Florida Aquarium or Lowry Park Zoo, the number one zoo for children in the USA, according to Parents Magazine. Busch Gardens is the ultimate family adventure, offering 300 acres of fascinating attractions based on exotic explorations around the world. A unique blend of thrilling rides, one of the country's premier zoos, live shows, restaurants and shops provides unrivaled excitement for all guests. Falcon's Fury™ is the tallest freestanding drop tower in North America, standing at 335 feet. At the ride's highest point, like its bird of prey namesake, riders pivot 90 degrees in midair to a face-down dive position. An instant later they plunge 60 mph straight down.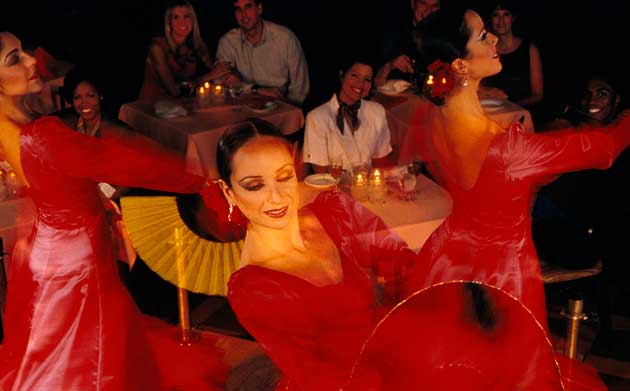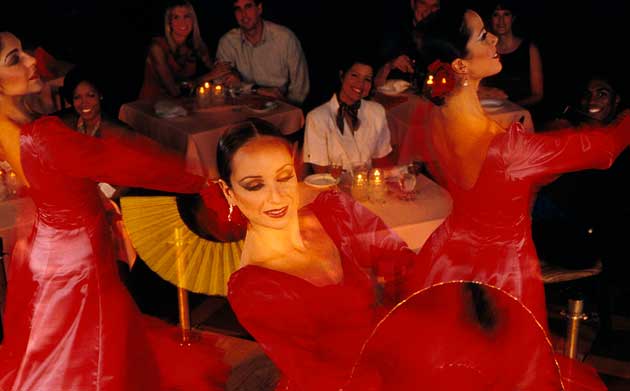 And no trip to Tampa is complete without visiting Ybor City. Known as Tampa's Latin Quarter for over a century, Ybor City is an exotic blend of aromas, flavors, sights and sounds with an outstanding nightlife scene. Choose from a variety of cuisine – Spanish, Cuban, Italian, Greek and French – just by strolling down La Sétima, the main street of the National Historic District. At Florida's oldest restaurant, the Columbia, share a pitcher of Spanish sangria and watch Flamenco dancers in a café atmosphere reminiscent of a Mediterranean village. There's history and authenticity virtually dripping from every street corner. Founded by Vincent Martinez-Ybor as a cigar-manufacturing center, Ybor City today is one of only two National Historic Landmark Districts in Florida. Red brick buildings, wrought iron balconies and narrow brick streets give it an old-world charm that is unlike anywhere else in Florida.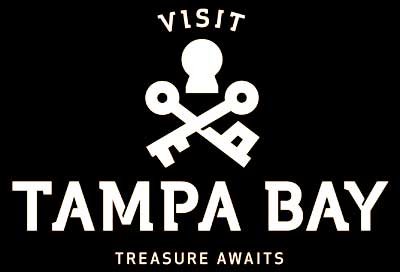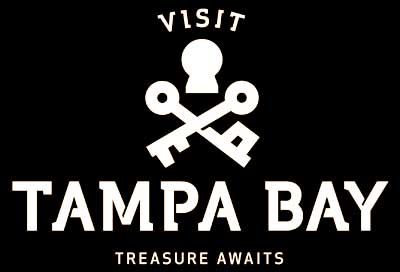 For more information, please go to www.VisitTampaBay.com/