— LEGOLAND Florida Resort's annual Fourth of July party is making a triumphant return for three days and nights, July 2-k, l‹icl‹starting Summer Block Party. Families will enjoy mind-blowing treats, activities, entertainment, and BRICKTASTIC fireworks show — all included with general parl‹ admission and select Annual Passes.
Booming Activities & Entertainment
The event kicks off as soon as families enter the park, with an ALL-NEW opening celebration with performers, live music, and more! Discover that celebratory spirit with a giant LEGO brick American flap build activity and a themed scavenger hunt through MINILAND USA. Then, keep the party going with a fantastic afternoon DJ Dance Party that will have everybody on their feet!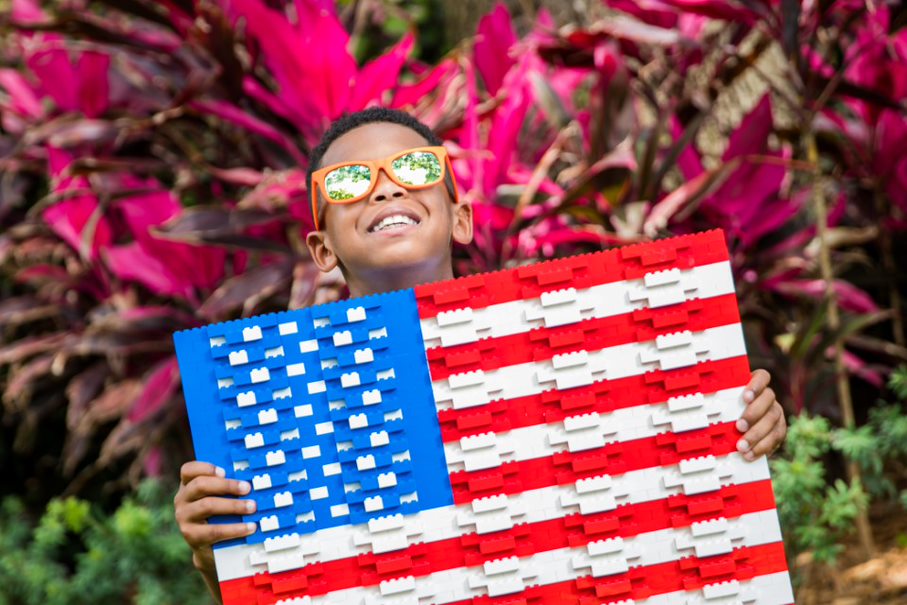 Stars, Stripes & Snacks
This celebration can't be contained! Limited-time food and beverage offerings are bursting into the Park and LEGOLAND' Hotel this July. Nothing is more reminiscent of the Fourth of July than a summer barbecue, so Chow down on the all-new sUmmer menU, including the All- American Dog topped with Savory pulled pork and the Backyard BBQ Brisket Sandwich.
Satisfy that sweet tooth with the Star-Spanpled Soft Serve, featuring Cherry Dole Soft Serve in a blue corn gluten-free cone with festive popping candy. Then, add a spark of excitement to the day with various beer offerings, The Firework cocktail —exclusively for the grownups—, and The Sparkler mocktail.
Going Out with a BANG!
The fun doesn't stop when the sun poes down. With exclusive extended park hours, guests end their day of celebration with the best part: FIREWORKS! Grab a pair of special viewing glasses to see the "Touch the Sky" fireworks display explode into 3D LEGO bricks on the shores of Lal‹e Eloise nightly at 9 p.m.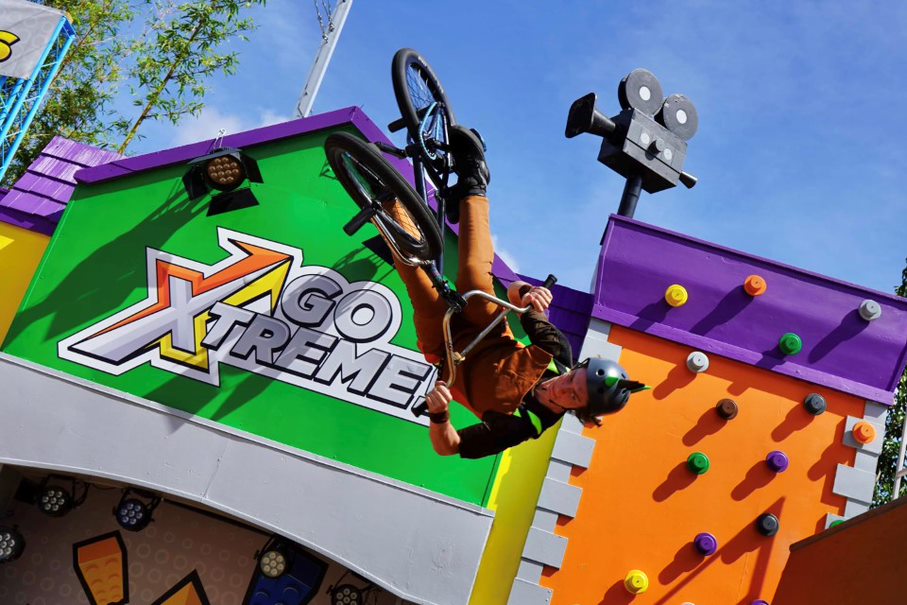 NEW! Summer Fun on the Block (July 5 through Aug. 13)
This Summer Block Party is just getting started! It wouldn't be Summer without everyone's favorite fish out of water: Shark Suit Guy! He'll be posing for pictures and giving high-fins daily. Don't miss the high-energy performance Go Xtreme!, inspired by LEGO City's hit show, featuring gnarly extreme sports stunts that have guests on the edge of their seats. Find the groove and dance at the Summer Beats Bash DJ dance party the day away. The Rhythm Bricks continUe their interactive, percussion experience, surprising families with performances around the Park. And of course, enjoy the best limited-time summer bites across the Resort.
The best way to soak in all this summer fun and experience more can't-miss events in 2025 is by purchasing an Annual Pass, starting at less than $15/month with a small down payment. There are a bazillion reasons to buy a LEGOLAND Florida Resort Annual Pass. Brick-or-Treat presents Monster Party returns this September and October for some ghoulishly good, family fun, and families can enjoy the most wonderful time of year with Holidays at LEGOLAND select dates in November and December. Learn more at LEGOLANDFlorida com.
About LEGOLAND Florida Resort
LEGOLAND Florida Resort is the ultimate vacation destination for families with kids. Located 45 minutes from Orlando and Tampa, the Resort features an interactive, 150-acre Theme Park with more than 50 rides, live shows, and themed attractions inspired by popular LEGOS brands and characters, a seasonably heated Water Park, that is open year-round, with more than a dozen family water slides, and three uniquely themed on-site accommodations. Located 130 kid-steps away from the Theme Park's front gate, LEGOLANDHotel and the new LEGOLAND Pirate Island Hotel bring the Theme Park fun into the hotel with nightly entertainment, resort pools, and guest rooms with separate adult and child sleeping areas, and in-room treasure hunts. Just across the street, LEGOLAND Beach Retreat features beach-themed bungalows in village-style layouts centered around outdoor play areas and unforgettable Florida lake views.
See www.LEGOLAND.com/Florida for more information and follow @LEGOLANDfIorida on social media.