Come be inspired and learn about the ongoing work of rescue, rehabilitation, and release at Clearwater Marine Aquarium. Not your typical aquarium, this rescue center is home to Marine Life featured, in the Dolphin Tale movies, filmed on location in Clearwater, Florida near the sandy shores of America's #1 Beach.
Mesa Verde Going Home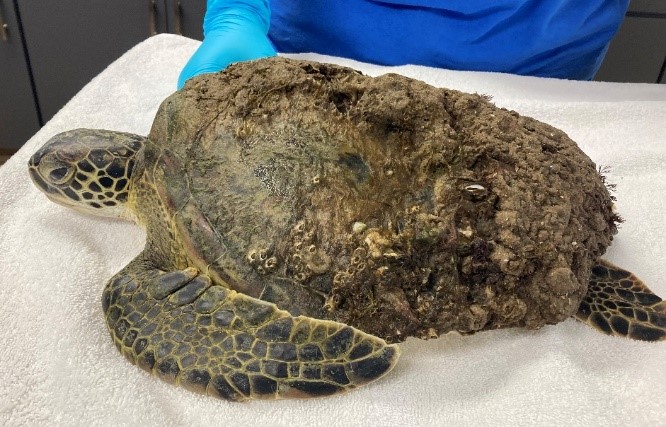 Mesa Verde is a juvenile green sea turtle who was found floating near Cedar Key, FL on March 9th 2023. Upon intake, Mesa was underweight with a heavy load of epibiota and minor fibropapilloma tumors. After a course of medications and a healthy diet, Mesa was ready for tumor removal surgery where one small eye tumor was removed. The surgical site has healed nicely and Mesa has been cleared for release by both our veterinarian and Florida Fish and Wildlife Conservation Commission (FWC) and is ready to return home!
Rudy and Rosie Update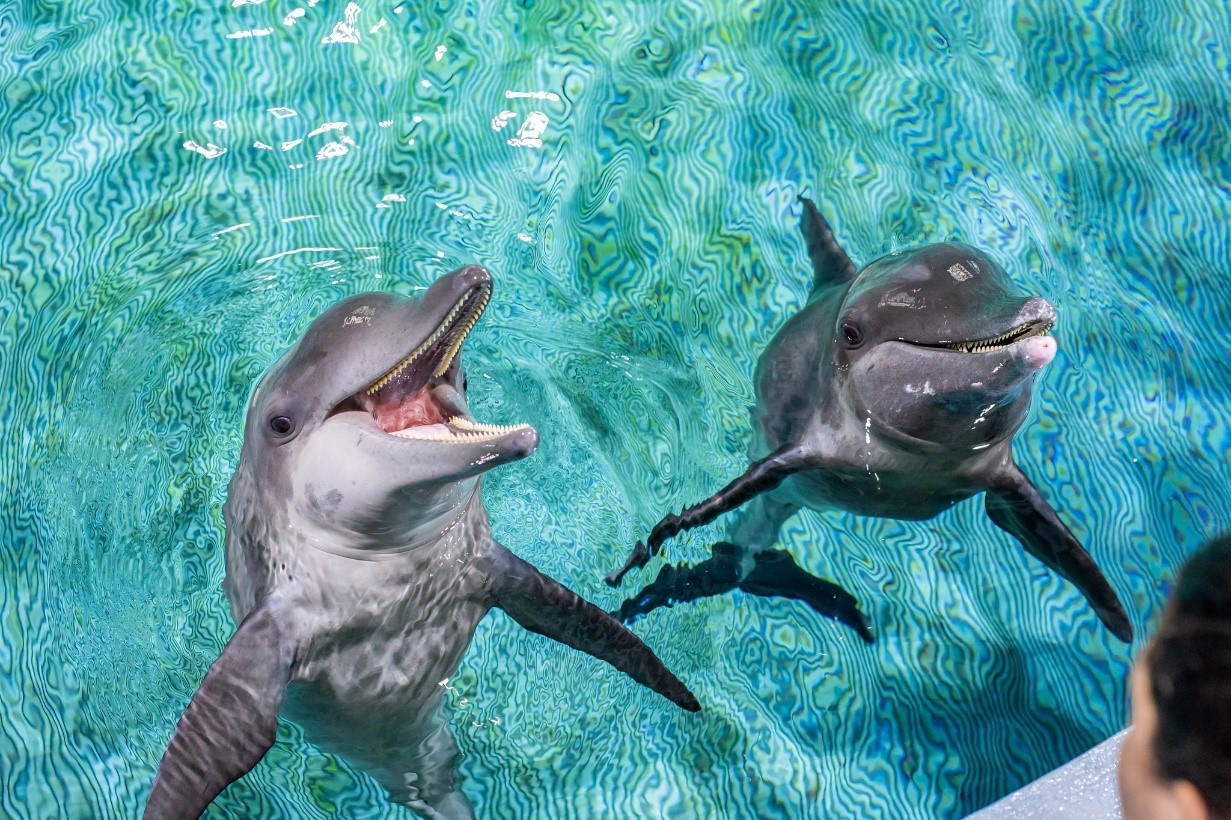 Rescued rough-toothed dolphins Rudy and Rosie have officially made their move to the Ruth & J.O. Stone Dolphin Complex at Clearwater Marine Aquarium! The duo is doing well, eating, and also interacting together with their animal care team. They will be acclimating in our medical pool for a short period of time before they are given access to explore other areas of the Complex. We'll be sure to let you know when Rudy and Rosie can be seen at the underwater viewing.
Rosie and Rudy have made this move in anticipation of construction beginning on our new manatee rehabilitation center! We look forward to bringing new species and experiences to our guests in the near future.
CMA Rescue News
Clearwater Marine Aquarium assisted the Alligator and Wildlife Discovery Center following a fire that devastated the facility earlier this month. CMA recovered several turtles, terrapins, fish and corals and brought them into our care. We are happy to have been able to provide assistance to the Center during these trying times.
Fundraiser by Kristina Park : Fire at Alligator and Wildlife Discovery Center
Summer is Here at CMA!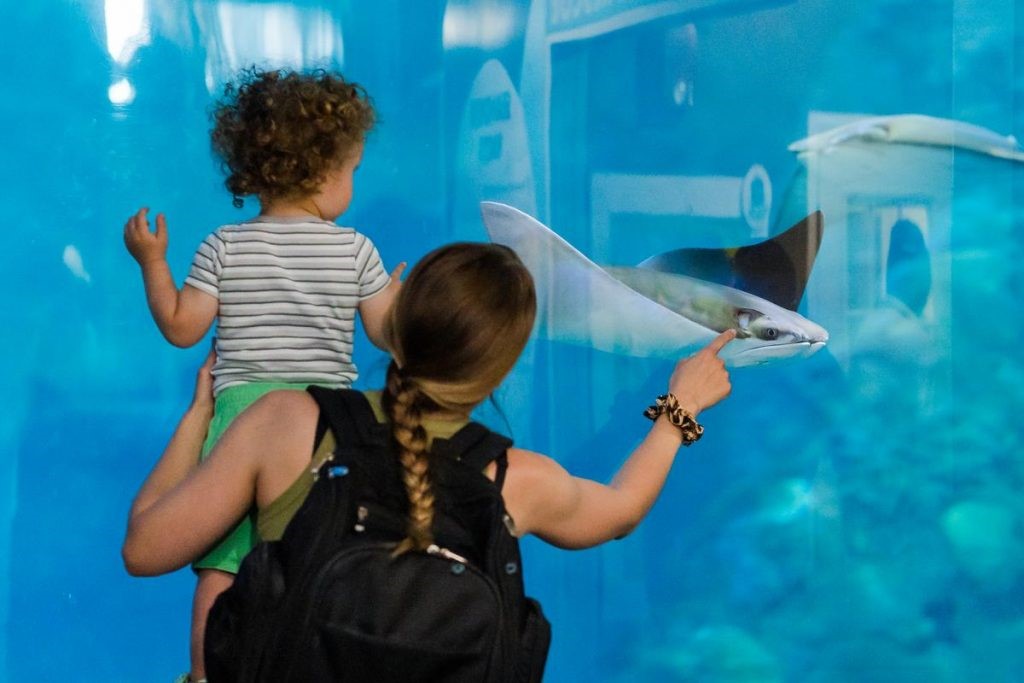 Spend the summer with all your favorite rescued animals and experience new summertime activities around the aquarium! This July, enjoy extended hours until 7 p.m., educational programming, Tropical Sunset Cruises and more!
Go Wild Weekends!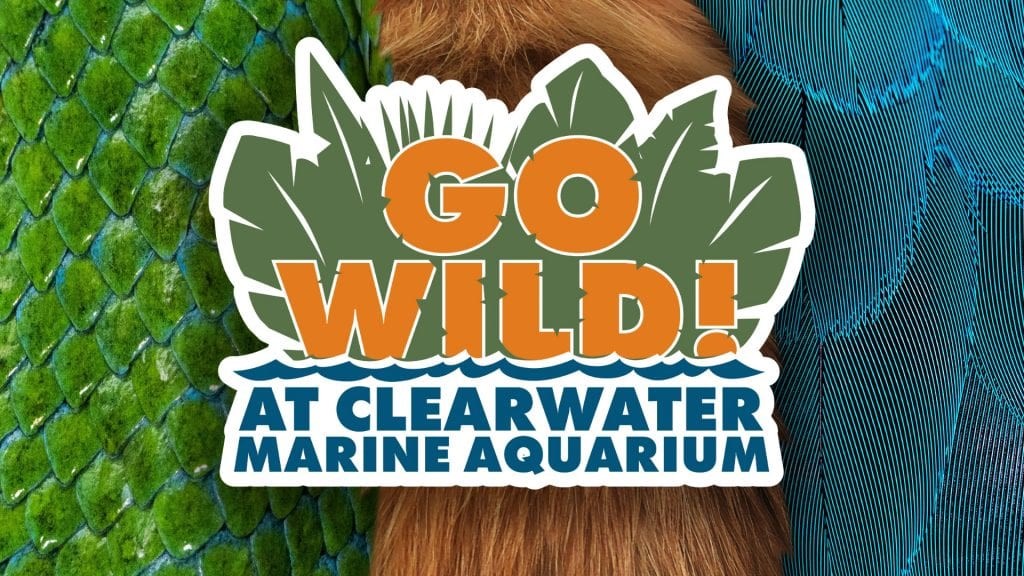 Join us for an unforgettable experience at Clearwater Marine Aquarium during our Go Wild in July!
Every Sunday – Wednesday from 11 am to 6 pm, you'll have the opportunity to meet our incredible animal ambassadors, brought to you in partnership with Amazing Animals Inc.
Get up close and personal with our friendly sloth, large gators, tortoises, parrots, and an owl monkey. It's a perfect opportunity to create lasting memories with your loved ones.
Tampa Bay Parrots at Clearwater Marine Aquarium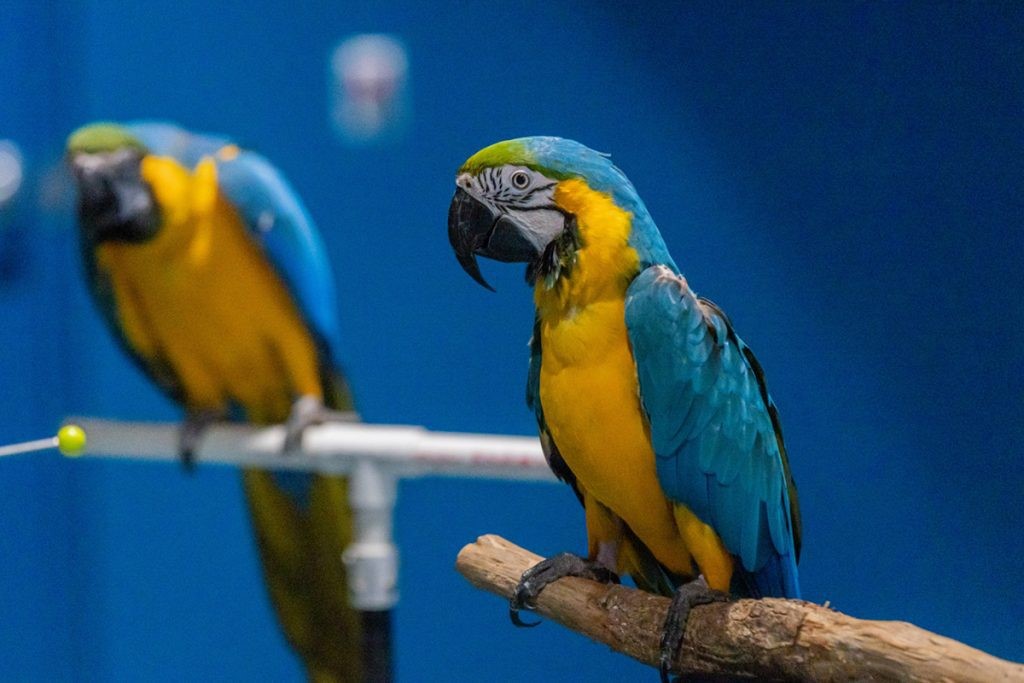 This extraordinary bird presentation features an educational showcase of flighted parrots performing behaviors that demonstrate their intelligence and beauty. See macaws, conures, African greys and a very special cockatoo!
Presentations begin July 1 through July 30 in the Dolphin Tale Theater with five showtimes at 12:30, 1:30, 2:30, 4:00 and 5:00 p.m.
Showtimes and other details subject to change. Please check theater schedule when you arrive.
Join Us for an Unforgettable Night!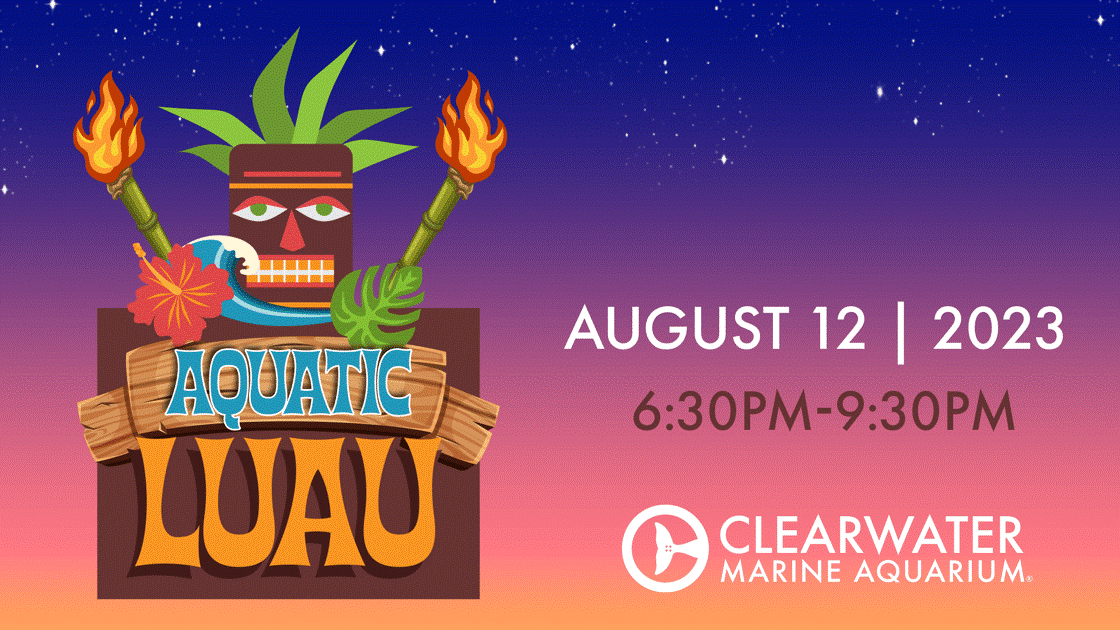 Experience a tropical luau at Clearwater Marine Aquarium's end-of-summer celebration on August 12! Guests at this family-friendly event can enjoy live entertainment, Hawaiian cuisine, and mesmerizing marine life in an enchanting atmosphere.
Tickets to this exciting event include an interactive dolphin presentation, access to mouthwatering food, signature drinks, and live entertainment. Plus, VIP ticket holders will receive exclusive VIP entertainment, an included VIP buffet, and more!
Join us for an unforgettable night under the stars, bidding farewell to summer in true island style!
Manatee Rehabilitation Center Coming Soon
Clearwater Marine Aquarium held a groundbreaking ceremony for a new Manatee Rehabilitation Center in April. This center will allow CMA to accept manatees recovering from the effects of food and habitat loss, red tide exposure, boat strike wounds, cold stress, and more. Conservation of this species is vital as manatees are vulnerable to extinction and serve an important role in maintaining the health of their ecosystems. This new center will offer manatee rehabilitation and care, while giving guests the opportunity to learn more about the species and view stable rehabilitated manatees as they prepare to be released back into the wild.
Funding for this project is made possible by the State of Florida, Florida Fish and Wildlife Commission, Duke Energy Foundation, John H. Prescott Marine Mammal Rescue Assistance Grant Program, and private donors.
Come see the rescue work in person and visit Clearwater Marine Aquarium during your time in Florida, best known for the rescued resident bottlenose dolphins featured in exciting events all summer long.
Self-Guided Tours
Get ready to hear firsthand about resident-rescued animals with a new audio tour! The self-guided tour is included with admission and has 26 curated stops which are marked throughout the facility. Guests also have the option to select a children's or adult version, sponsored by BayCare, while braille devices and headsets for individuals with hearing impairments are also available.
Special July Programs
Sunday – Wednesdays in July: Go Wild Days
Friday – Sundays in July: Tampa Bay Parrots
Monday – Fridays in July: Eco-Ranger Passport Programs
Saturdays in July: Summer of Science: Squid Dissection
Saturdays in July: Snorkel Adventure
Limited-Time Summer Boat Tours
Sunday – Thursdays in July: Sail Into Summer Boat Tour
Fridays & Saturdays in July: Tropical Sunset Cruise