An Orlando Magic basketball game is so much more than just a sporting event. Throughout the game, there is truly no shortage of entertainment. One of the best aspects of coming to a Magic game is getting to see STUFF the Magic Mascot!
One of the most recognizable mascots in sports, the big green dragon has been entertaining crowds in Orlando since its inaugural season in 1989 and is nothing short of spectacular to watch. STUFF has been awarded Best Mascot for a third consecutive year by GameOps.com, in addition to being named Mascot of the Year by the NBA in 2016 and 2017.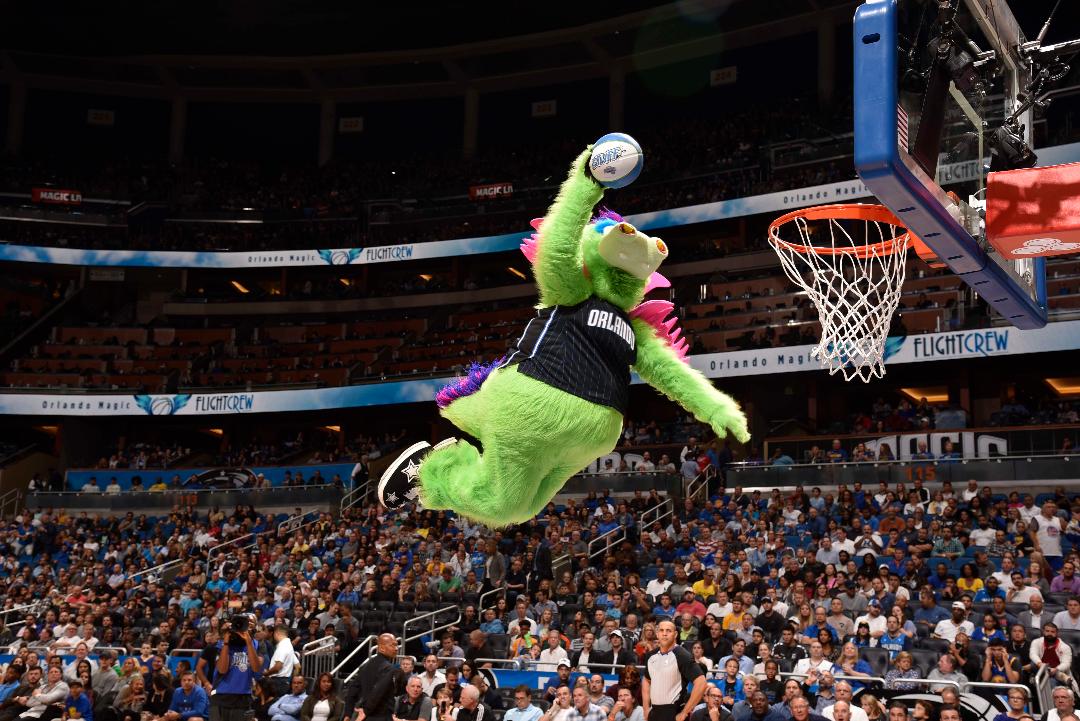 STUFF has done it all, including traveling all over the world to places like Tokyo and Brazil, backflipping off ladders at center court, and continually making backwards half court shots. This crazy, yet lovable dragon has also made appearances on national TV more than once. In 2016, STUFF accompanied Magic player Aaron Gordon in the NBA All-Star Slam Dunk contest, where Gordon dunked over the mascot. This dunk was highly touted as one of the best in All-Star Slam Dunk history.
When at home in Orlando, STUFF is his charming and silly self that will make you get on your feet and scream or clap to a beat. His antics, like his hoverboard handstand on a 10-foot tower or clumsily spilling popcorn everywhere, are sure to make you smile, laugh and gasp with awe! Not to mention, STUFF has the best breakdancing moves in the league! When he's not dancing, look out for him in the crowd as he leads everyone to cheer on the team. STUFF is one of the most entertaining, fun-loving mascots in the NBA, and every year, a big birthday bash is thrown for him at a Magic home game, attended by mascots from all over the league.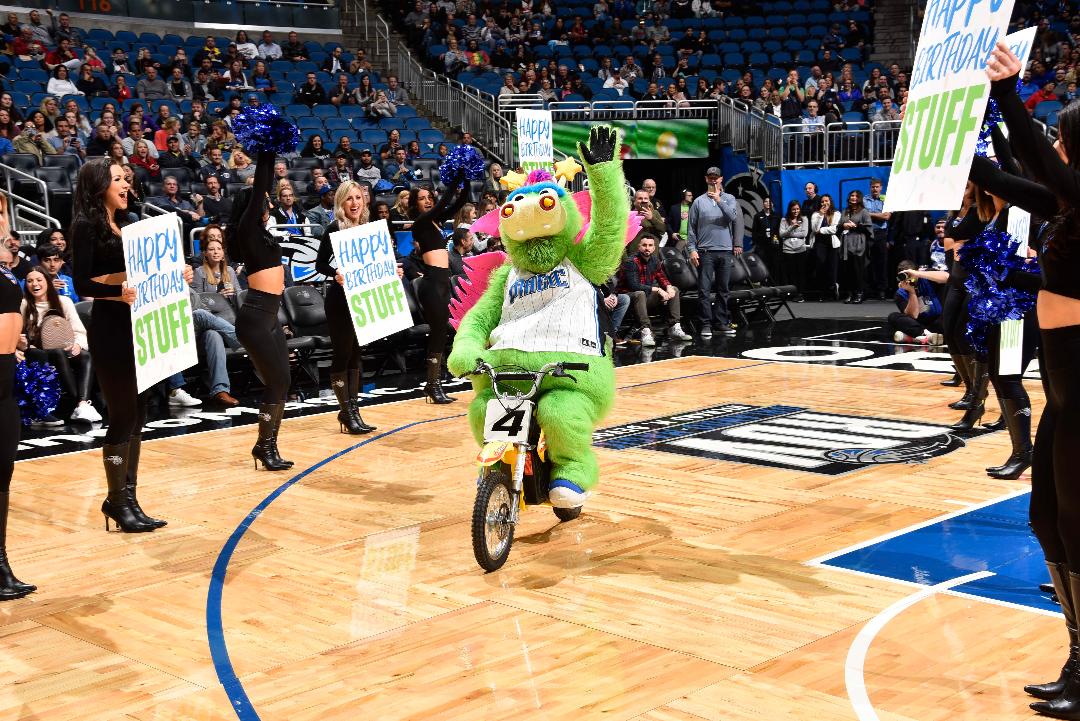 Coming to the game to see STUFF in action? Make sure to bring your kids to STUFF's Magic Castle inside Amway Center before the game starts! The castle is a play area for children. The kids can climb through the castle, shoot baskets, or play a matching game.
STUFF the Magic Mascot is like no other. The Orlando community adores him, and he never disappoints. When he's not entertaining the crowds at Amway Center or traveling the world, he's giving back to the Orlando community! Don't miss out on seeing STUFF at a Magic game during your next visit to Orlando.