As the manatee capital of the world Crystal River, Florida, takes great pride in being at the forefront of manatee conservation. Because of these efforts, over 1,000 manatees were observed in the Crystal River area during a survey in early 2022, and they continue to champion those efforts with innovative, forward-thinking ideas.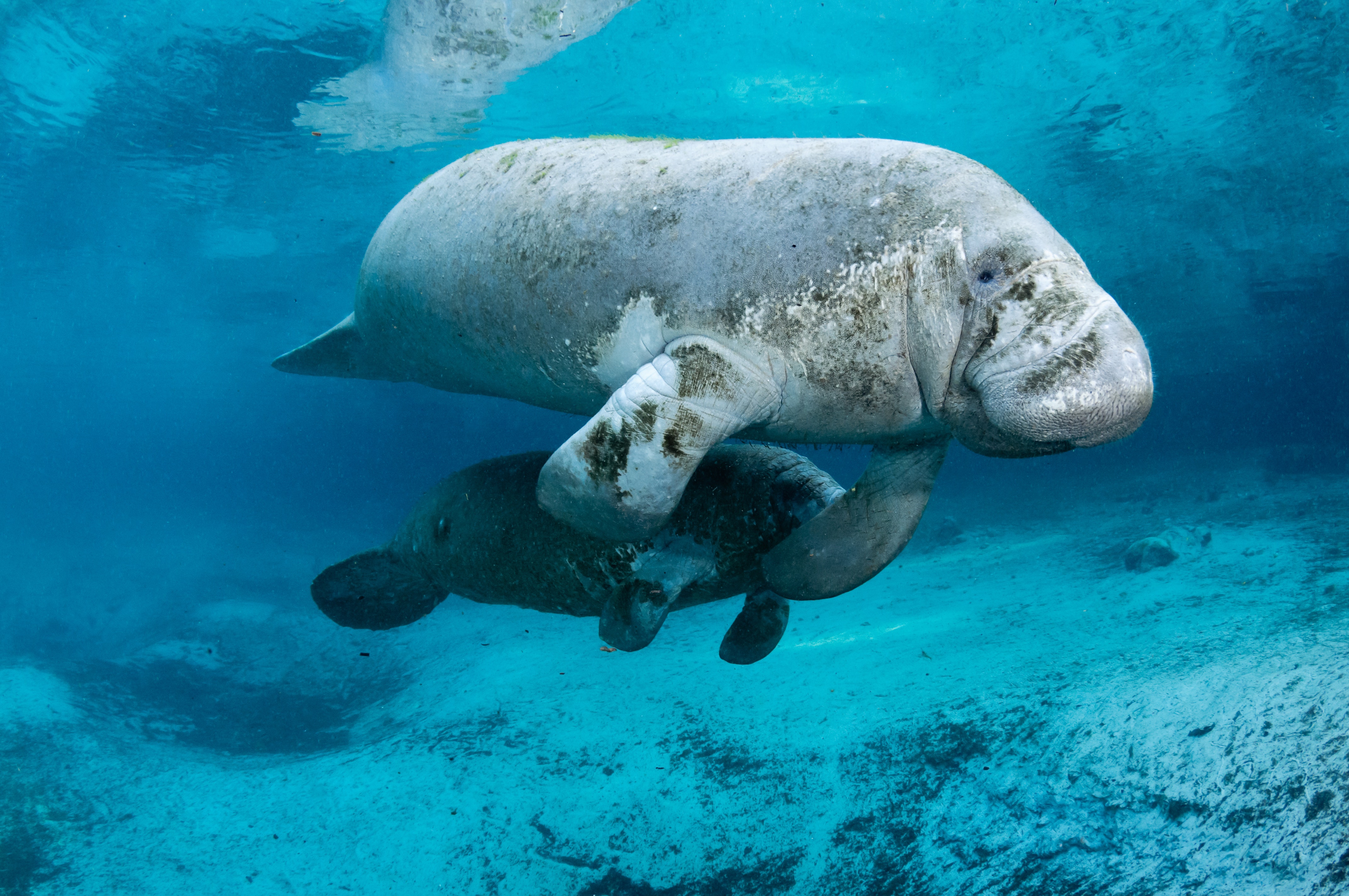 Virtually Swim With Manatees
One such idea is their recently launched augmented reality experience that transports visitors to an immersive underwater experience with just the scan of a QR code. Once users step into the portal, they are able to witness first-hand the impact conservation efforts have had on the local flora and fauna.
This interactive experience allows users the opportunity to toggle between two different underwater environments to showcase the vast difference between pre and post-conservation conditions. Visit ManateeConservation.com to learn more and Step Into Awareness today!
The Manatee Capital of The World
The Crystal River area is home to 7 manatee sanctuaries thanks, in large part, to the consistent temperatures of the Florida Springs. With the temperature of these springs staying a mostly constant 72°F/22°C, it's the perfect place for manatees to spend their winters.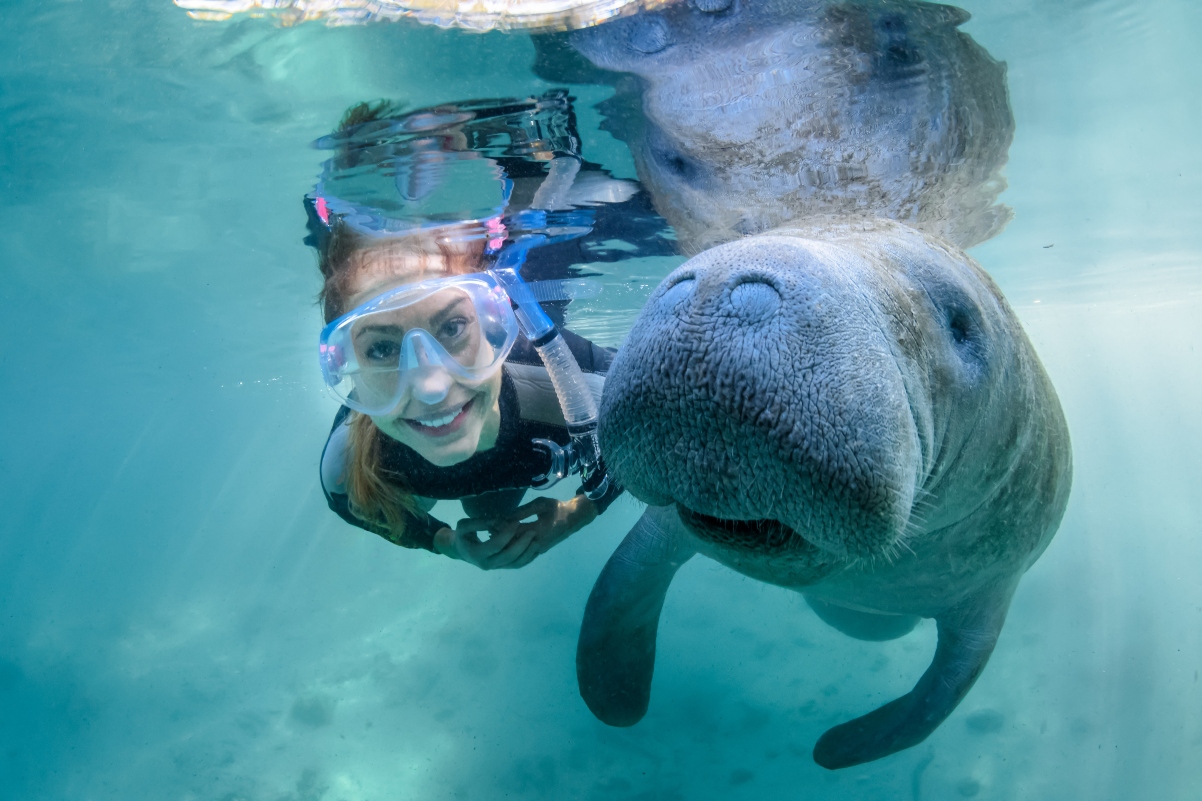 Travel Like an Eco-Tourist
Eco-tourism is more important than ever, especially in areas like Crystal River. Visitors to the Crystal River area can play their part in conservation efforts by passively observing the manatees in their natural habitat, taking part in an eco-tour, and appreciating nature on dry land.
How To Help From Home
You can make a difference in the manatees' quality of life, as well as their entire ecosystem, from the comfort of your own home! Here are a few easy, actionable ways to help manatee conservation, whether you're near or far: keep up with your education, contribute to local efforts, and contact decision-makers. Together, we can continue to ensure these gentle giants have a safe place to call home during the cooler months!
Discover more ways to Discover Crystal River by signing up for their newsletter.