Orlando Attractions Update – According to the Orlando Sentinel Disney's Hollywood Studios will not be offering its annual Star Wars Weekends any more.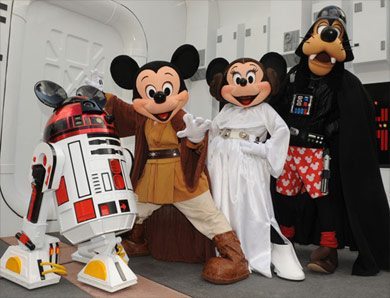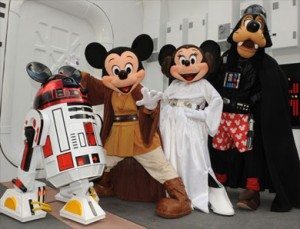 The popular event held on consecutive weekends in May and June is going away because of construction of a Star Wars-themed land in the park. Once the new area opens, there will be 14 acres devoted to Star Wars every day, the company said.
"While Star Wars Weekends has been a great way to enjoy the saga for a few days every year, now the Force will be with Disney's Hollywood Studios every day," a company announcement said.
Disney revealed the event's demise as it unveiled details about upcoming Star Wars attractions, including a sneak video peek of changes to the Star Tours ride that incorporates scenes from the upcoming "Star Wars: The Force Awakens" movie.
Also, the Jedi Training attraction in which kids perform is reopening in early December as Jedi Training: Trials of the Temple.
"This reimagined Jedi Training experience will take younglings to the secret site of an ancient Jedi temple where they will face Darth Vader along with the Seventh Sister — a new villain from the Disney XD series 'Star Wars Rebels," Disney said online.
In addition, a new Launch Bay will feature exhibits, merchandise and behind-the-scenes features, including encounters with Chewbacca and Darth Vader.
Construction is expected to start next year, but Disney has yet to reveal when the new Stars War land will open. In another major makeover, it is also building a "Toy Story" themed area within Hollywood Studios.
Disney fan Wendy Jones said she will reserve judgment on the changes until she sees the new features. But she said the cancellation of Star Wars Weekends concerned her.
The event had become a tradition for her and her 15-year-old son during the past five years.
In particular, the 42-year-old Winter Garden resident said she hoped they would find a way to continue bringing actors from the Star Wars world back to Orlando.
"It's disappointing," she said. "It was something me and my son went to every year."
Jones said she has been going to Disney World for more than 30 years.
"For the next two to three years, it will be void of much to do," she said. "They seem to be closing more things than they are opening right now. I think it will leave a hole in their offerings."
Also because of the new construction, Disney World this year is ending the 20-year run of the Osborne Family Spectacle of Dancing Lights at Hollywood Studios, which features millions of holiday lights.
The show's final season is now running nightly through Jan. 3.