Orlando Attractions Update – He's back from the dead and raring to go! ABC has announced that Harrison Ford (AKA Hans Solo) will be revealing a preview of the Star Wars Lands coming to Disneyland (in Anaheim) and Walt Disney World Resorts (in Orlando) next month on "The Wonderful World of Disney: Disneyland 60." The TV preview will feature new details of the "Star Wars"themed lands in both of the amusement parks that were announced at Disney's D23 Expo last August.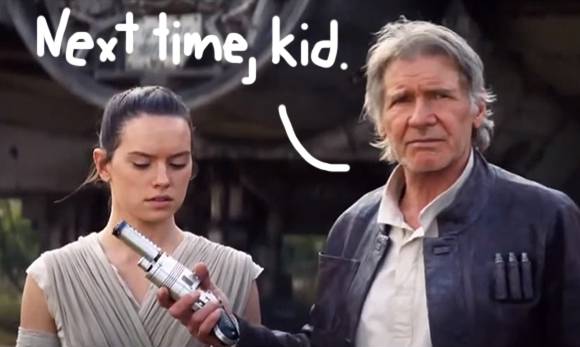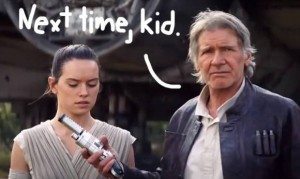 "The attractions, the entertainment — everything we create will be part of our storytelling. Nothing will be out of character or stray from the ['Star Wars'] mythology," Disney Chairman and Chief Executive Robert Iger said in making the announcement.
However, other than mentioning that each of the Star Wars Lands would include one attraction that lets guests fly in Solo's famous ride, the Millennium Falcon. and another that will immerse attendees in a battle between the First Order and the Resistance, details have been sparse. "Guests will truly become part of a Star Wars story," Iger said . "It's going to be a whole new level, a whole new galaxy."
The TV special will also include a performance of "The Sorcerer's Apprentice" from Disney's "Fantasia" by the Los Angeles Philharmonic, a performance by Elton John and a fireworks show. Derek Hough will serve as the master of ceremonies. Note, this is not the first "Star Wars" TV special Ford has been a part of — in 1978, he reprised the role of Han Solo in the "The Star Wars Holiday Special," a moment that has been forever burned into the memories of impressionable youths. "The Wonderful World of Disney: Disneyland 60" will air Feb. 21.