Bright suns, folks –  that's 'hello' in the native language of Batuu at Star Wars: Galaxy's Edge – and we're pretty sure there's an app for that somewhere in the works!
The bright suns off Batuu rose again this fine August morning, and the highly anticipated new land finally opened to the public at Disney's Hollywood Studios theme park in Orlando.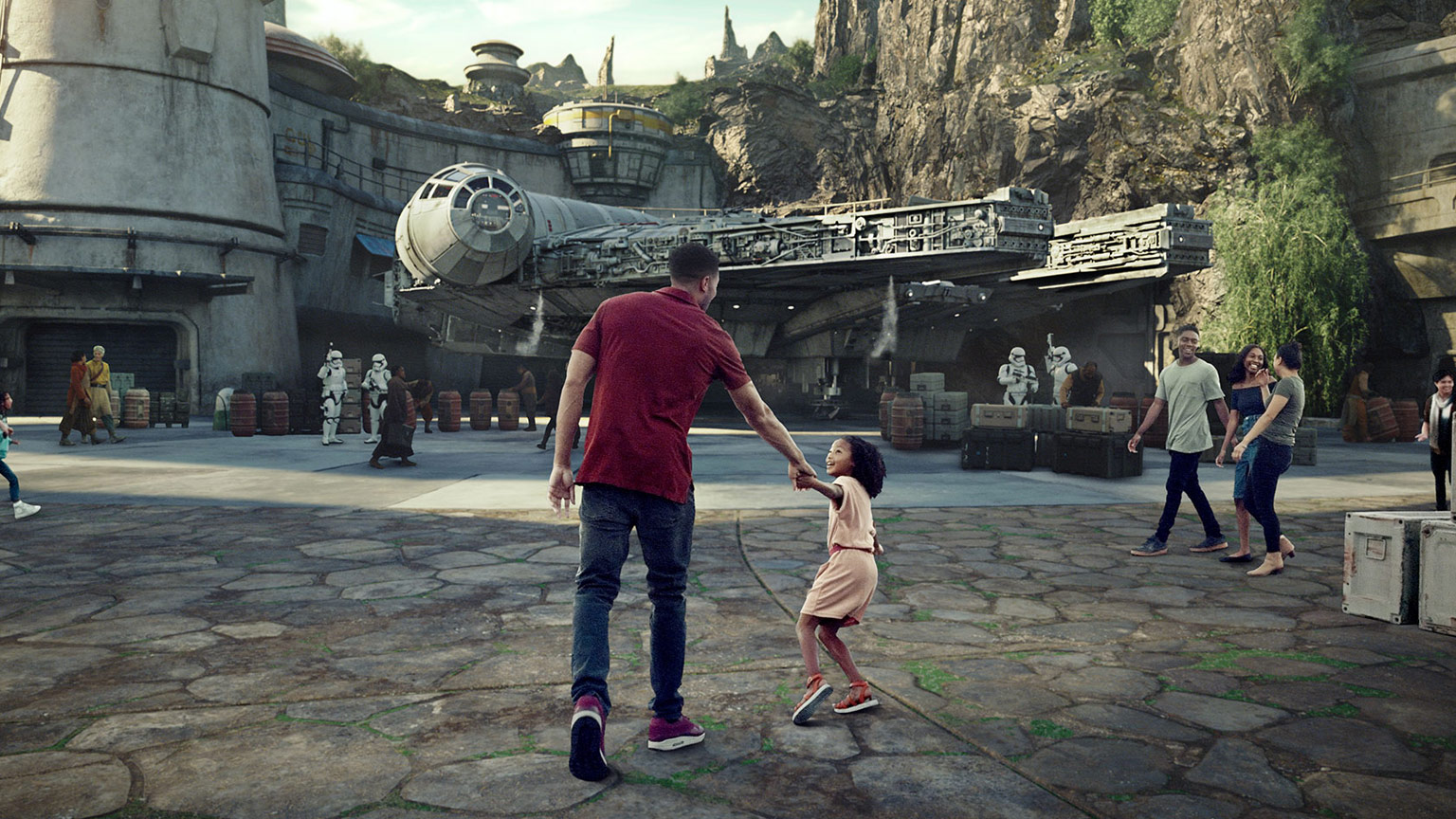 This new 14-acre themed area is among the biggest expansions the Disney parks have seen in decades and taps into a massive worldwide fanbase for one of the most iconic movie franchises ever.
The Star Wars: Galaxy's Edge themed area is set on the planet of Batuu on the outer rim of the galaxy – that's at least a tank and a half of gas from Orlando International airport 🙂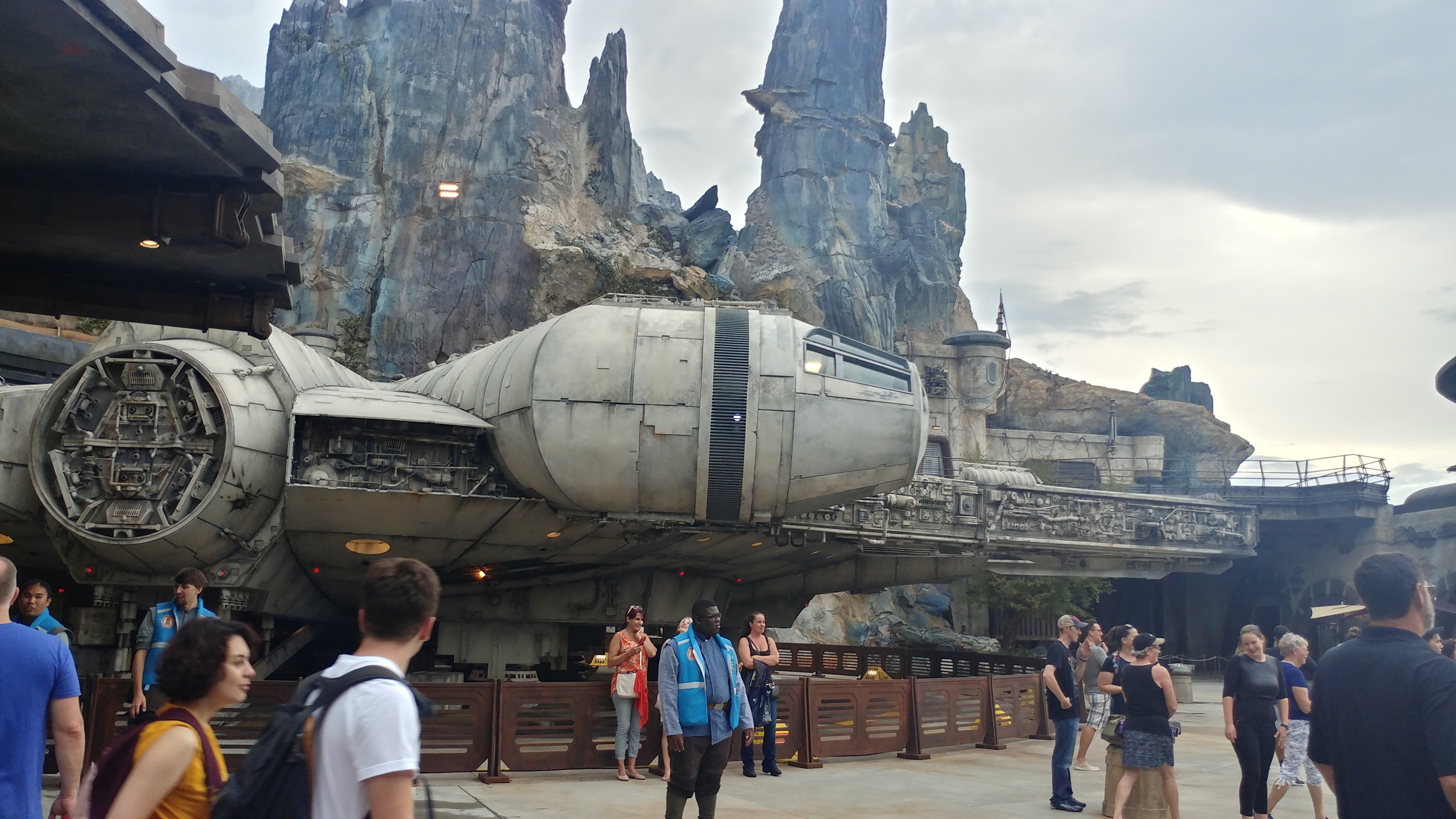 On a planet that has woods and canyons lies the vaguely mysterious Black Spire Outpost, a trading town for smugglers, bounty hunters and adventurers.
The settlement is also the current home of the iconic Millennium Falcon, the fastest ship in the galaxy — or so the story goes!
But it also has become a small base for the despised First Order and its leader, Kylo Ren. The group is constantly on the search for spies and recruits of the Resistance, which is trying to bring light to a universe shrouded in darkness.
Expect to be stopped and questioned at Star Wars: Galaxy's Edge – its all part of the immersive experience – so you better have a good story ready to go!
The land is filled with Star Wars-themed eateries like Ronto Roasters, which has an old pod racer engine used to roast meats on a spit.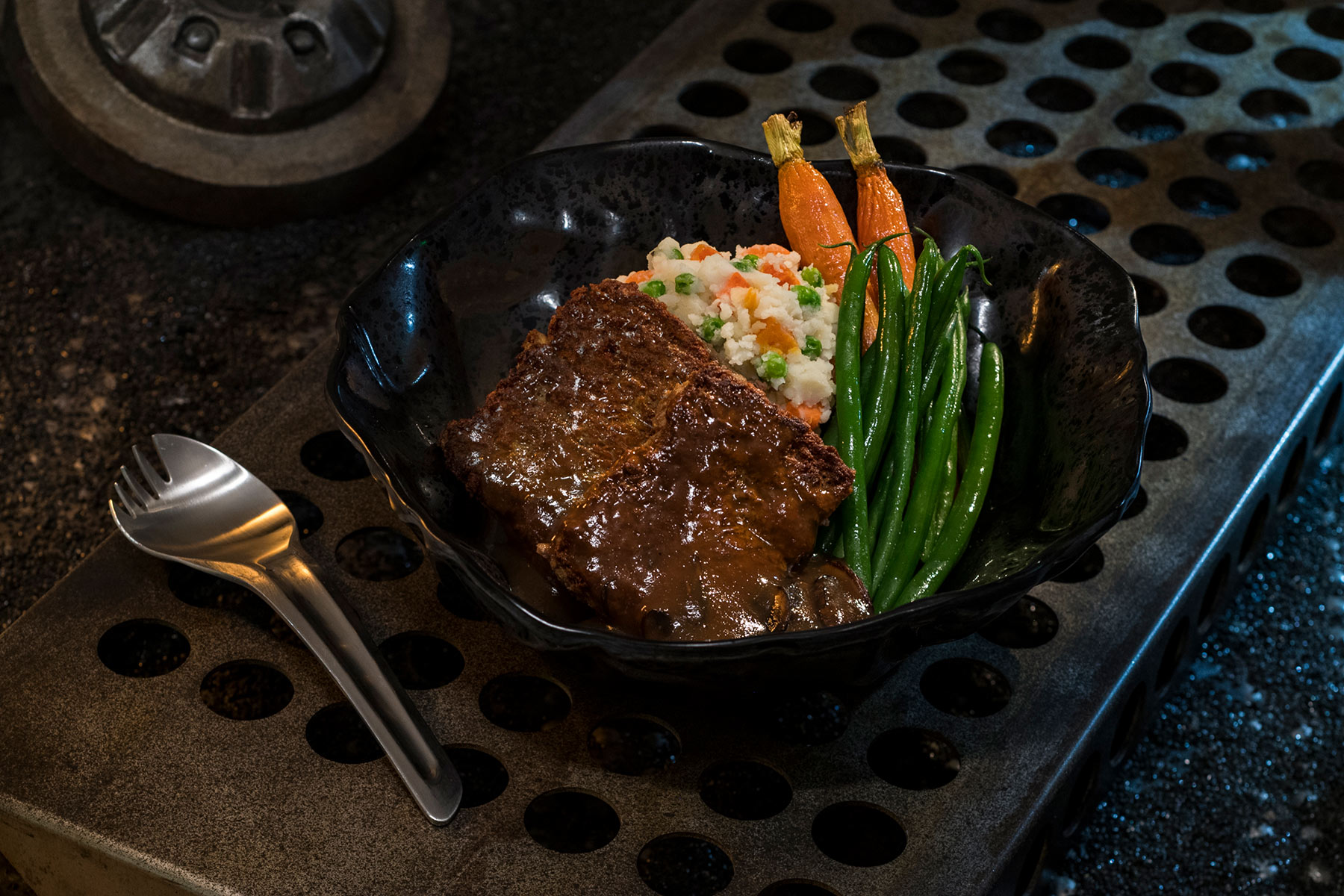 No -one goes hungry in this part of the galaxy, that's for sure!
Then there's Droid Depot, where guests can build their own custom droids with a choice of everything from the personality chip to its allegiance .
There also are other under-the-radar experiences such as a place where guests may be able to convert scrap metal into one of the most powerful weapons in the Star Wars universe — the lightsaber. It's not cheap – but how often do you get this opportunity? The marketplace was one of our favorite areas when we visited.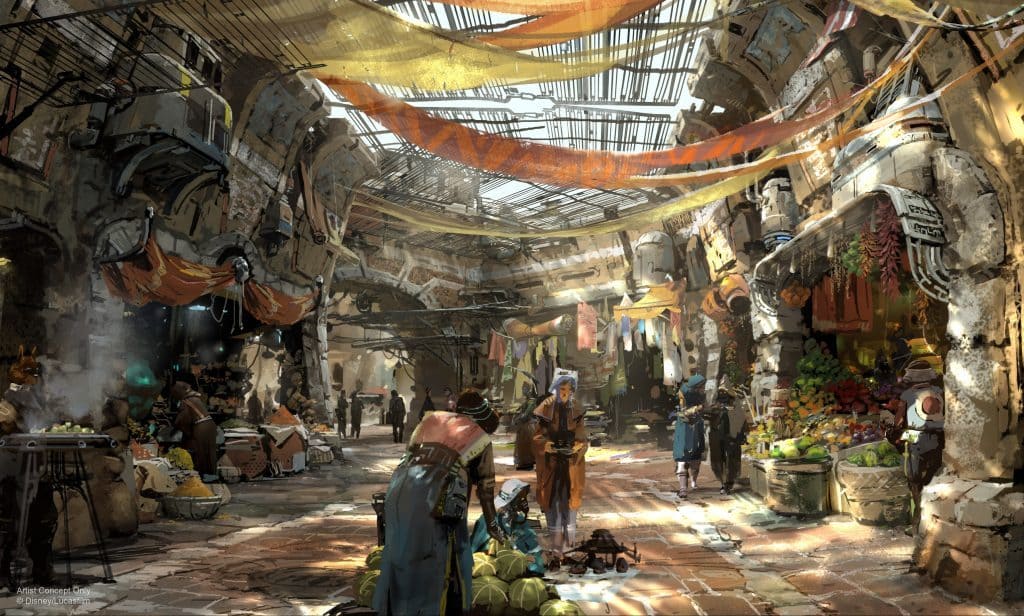 And, then most important for many guests, there are the rides:
Millennium Falcon: Smugglers Run puts guests in the cockpit of the Falcon doing the bidding of the very persuasive Hondo Ohnaka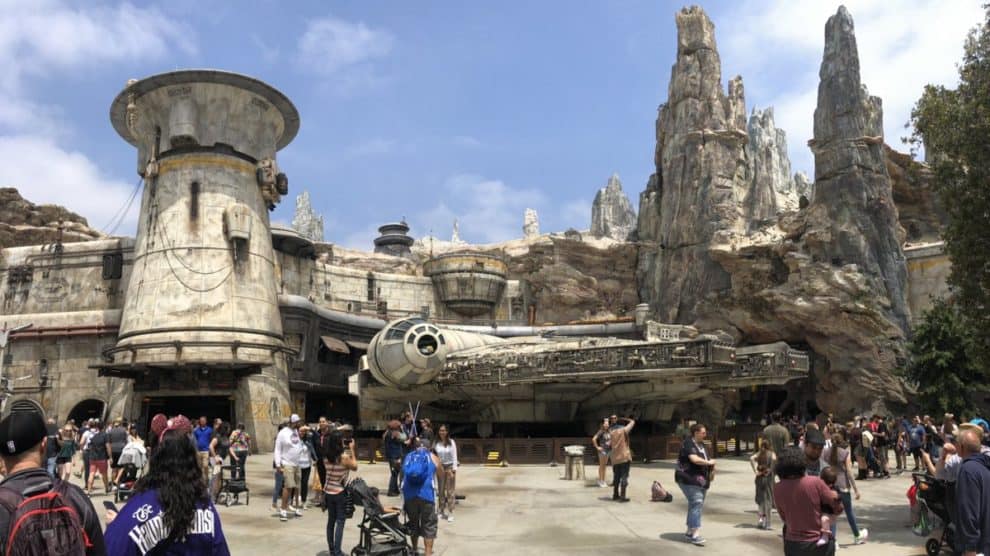 Another attraction, Star Wars: Rise of the Resistance, will not debut until Dec. 5, but it showcases the never-ending battle between the First Order and the Resistance with guests caught up in the middle as possible new Resistance recruits.
Until then, as the inhabitants of the Black Spire Outpost say when they depart for the day — 'til the spire.'