We're still about a  month away from the new Star Wars film 'Star Wars: The Last Jedi' and the much heralded return of Star Wars Galactic Nights event at Hollywood Studios. Here's some more updates to this years Disney event:
One of this years special guests, Warwick Davis has been a part of the Lucasfilm family and loved by all Star Wars fans since he started out as Wicket the Ewok in 'Return of the Jedi.' He also recently played Wollivan in Star Wars: The Force Awakens and will also appear in this years Star Wars: The Last Jedi and next years Solo: A Star Wars Story.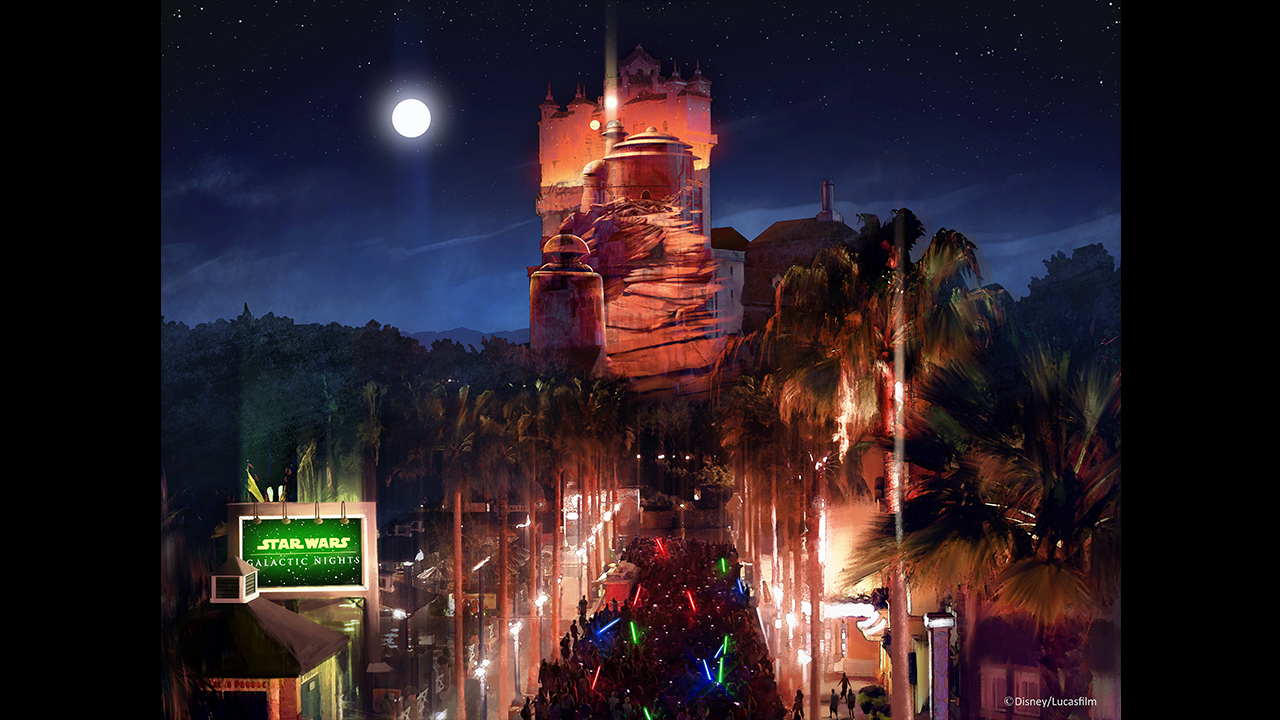 Star Wars: Galactic Destinations is a must see in the Sunset Boulevard area of Disney's Hollywood Studios. The exterior of the Hollywood Tower Hotel will be transformed into various, stunning locations from all across the galaxy using state of the art projections. You will be able to see your favourite film moments come to life with special effects, lighting and of course the 'stellar Star Wars cinematic score supports each galactic location moment all evening long.'
Actor David Collins will also appear at this years event to host a special "Inside Star Wars: Galaxy's Edge" panel discussion alongside members of the Lucasfilm and Imagineering teams. The panel will give you a insight in to the making of  the Star Wars: Galaxy's Edge lands and also a sneak peek into the progress of the lands which are currently under construction at Hollywood Studios.