Spring in Central Florida means cool mornings, warm day and few showers. This is the time of year where locals bask in the best weather the Sunshine State has to offer – as well as the crowds dying down a little bit with Spring Break over. All this translates into a flurry of Floridian outdoor festivals, fresh fruit and fly balls. That is Spring in Polk County.
All Grown Up
It may have started as a small craft fair on the lawn of the Lakeland Public Library, but more than 50 years later, Mayfaire by-the-Lake presented by the Polk Museum of Art has grown into one of the state's largest and most celebrated outdoor art festivals. Held on Mother's Day weekend each year, it features at least 140 artist booths on the shores of Lake Morton in the heart of Lakeland.
The free, two-day event features plenty of food vendors, drinks, merchandise and ready-to-buy artwork. There is a Children's Art Tent, performers on the front lawn of the library, and the always free-to-the-public Polk Museum of Art is open.
Mayfaire by-the-Lake benefits Polk Museum of Art's education and exhibition programming, including its ability to offer year-round free admission. The museum also offers student scholarships and programs, as well as exhibitions for visitors of all ages and interests.
Oinktastic Fun In Florida's Sweetest Spot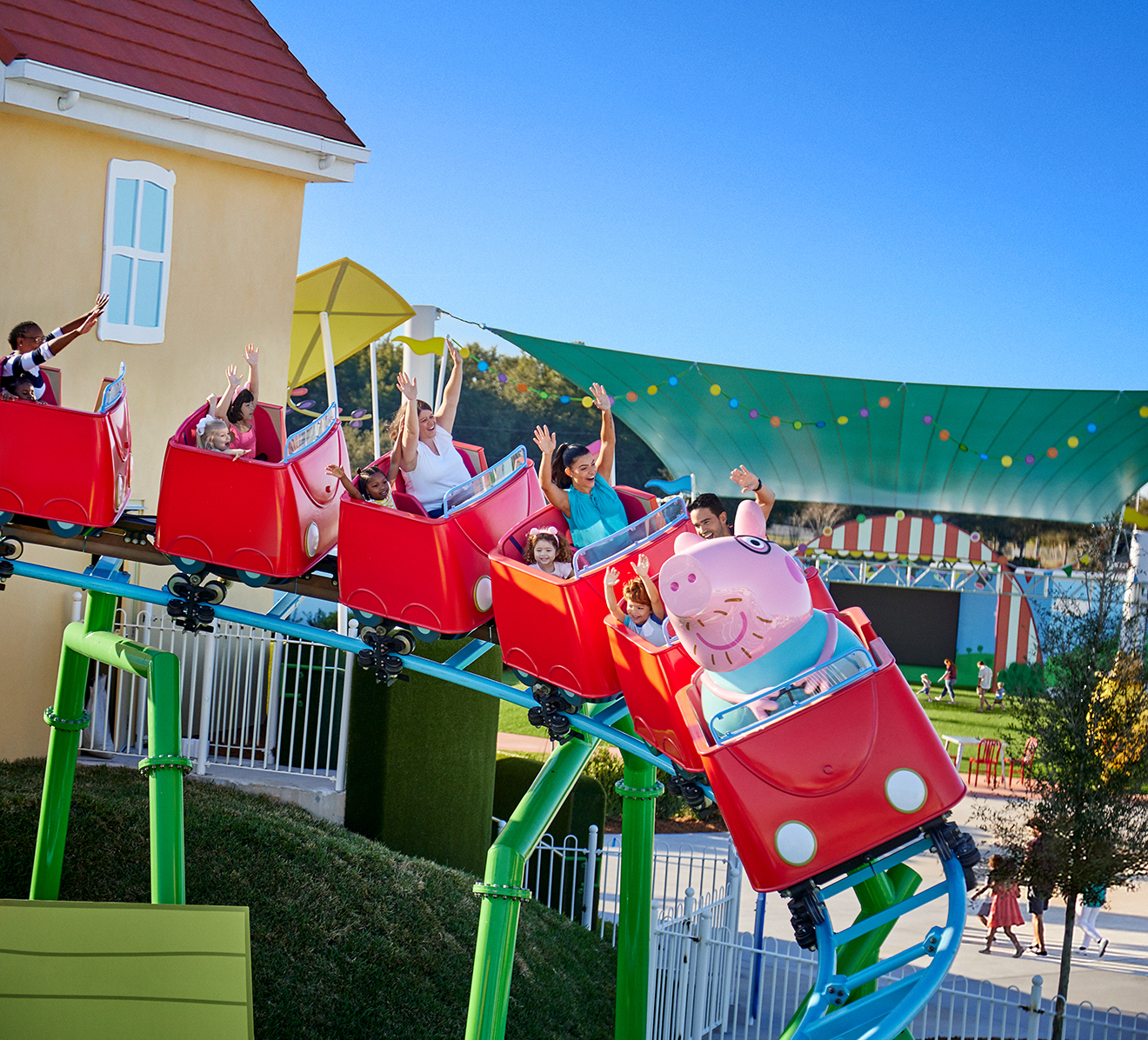 When it comes to family fun, Central Florida's Polk County is Florida's Sweetest Spot. And what could be more fun than spending time jumping into muddy puddles with everyone's favorite pink preschooler, Peppa Pig. At the world's first stand-alone theme park dedicated to the cartoon sensation, every detail has the smallest family members in mind. Located next door to LEGOLAND Florida Resort, the Peppa Pig Theme Park brings this family favorite to life, right before your eyes.
Aimed at pre-school children and perhaps their slightly older siblings, the rides, live shows, character interactions and themed play areas are all reasonably downscaled. For example, the roller coaster is considered "introductory," with a nearly one meter height requirement for riders coupled with the ride itself only being slightly more than 4 meters high.
With six tike-size rides and a number of other attractions, visitors are sure to find plenty to keep little minds and feet occupied. They can hop onboard Granddad Dog's Pirate Boat Ride and set sail with the seafaring Grandad Dog to find his hidden treasure on Pirate Island. Or they can mount up on a tame prehistoric friend at Gramp Rabbit's Dinosaur Park. Miss Rabbit's Hot Air Balloon is a family-friendly aerial carousel ride complete with a bird's eye view of the park. A Peppa favorite is her Muddy Puddles Splash Pad, a lively play area with spouting fountains, slides and other watery surprises to keep the play super splashy and fun, with nary a bit of real mud to be found.
But the can't-be-missed ride is the signature Daddy Pig's Roller Coaster, where you join Daddy Pig on an unexpected adventure ride in his newly cleaned red car. While a roller coaster at one of the other theme parks may be too daunting, this Peppa pleasing ride is aims to give youngsters a thrill but not a scare.
Of course, Peppa has never been shy when it comes to a performance. Take in Peppa Pig and George's "Peppa Pig's Treasure Hunt Adventure," one of two 10 minute shows offered at the park under the canopy at Mr. Potato's stage. Just make sure to get there early to get one of the bean bag chairs.
Catch America's Pastime
It's Spring in Polk County and that means it's time for baseball. For more than 85 years, Major League Baseball's Detroit Tigers have called Lakeland their home for Spring Training. Once the Boys of Spring return north, the Lakeland Flying Tigers, a minor league team affiliate of the same Detroit Tigers, takes their place on the field.
The team name, the Flying Tigers, is a nod to their location, once an airfield where the World War II pilots who fought over Europe were trained. In fact, a hanger remains from that airfield behind the stadium.
The stadium, though, is an attraction unto itself. Fans recently selected it as the best Spring Training ballpark in Florida. The park features a hillside berm in centerfield, giving families a chance to spread out a little to enjoy the game; a kid's playground complete with a wiffle ball field centered around a 27-foot inflatable Tiger bounce house; and the exclusive 34 Club, whose upscale offerings include a bar, seating and an all-inclusive buffet.
The Flying Tigers are part of the Florida State League, a storied level of minor league development that has produced numerous Major League players. Tickets are available by calling (863) 686-8075 or by visiting LakelandFlyingTigers.com.
Enjoy U-Pick Season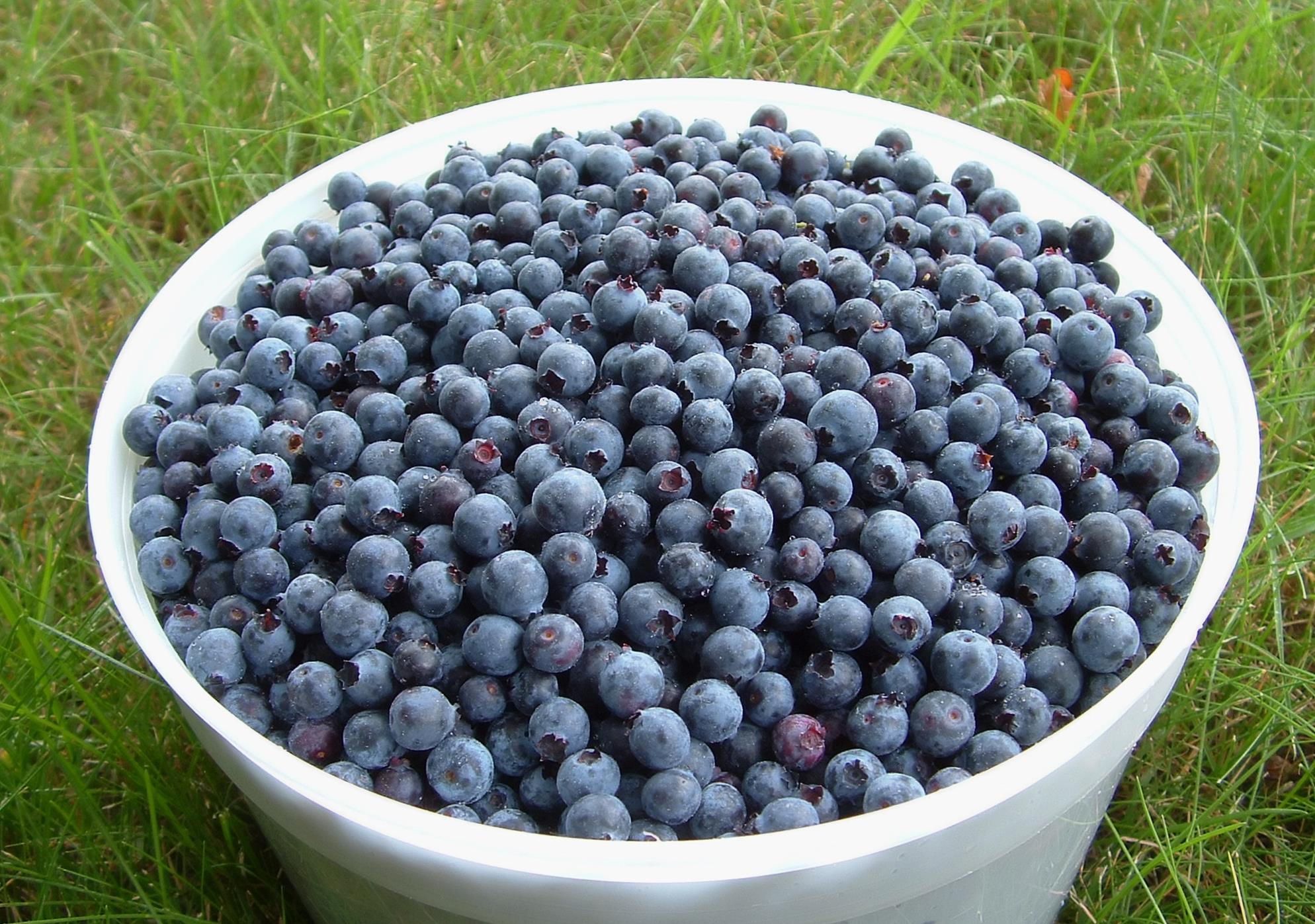 Believe it or not, it is berry season in Central Florida. From blueberries to blackberries, a plethora of sweet goodness is available at farms in Polk County. Whitehead's Blueberry Farm, with more than 30,000 blueberry plants on 15 acres, has all the blueberries you can pick and charges by the pound. Located at 1024 Macon Road in Winter Haven, the farm is closed Sundays and Mondays. For more information, visit sites.google.com/view/whiteheads-blueberry-farm/home.
Other farms in Polk County include Kirkland Farms and Oponay Farms in Lakeland; The Berry Patch, Lonesome Oak Blueberry Farm and Thomas Farms in Winter Haven; and BMB Farms, James Farms and S & S Micro Farm in Bartow. For an up-to-date listing and links, go to https://visitcentralflorida.org/blog/blueberry-u-pick-season-central-florida. And please remember to check all the growers websites before visiting.
Reigning from on high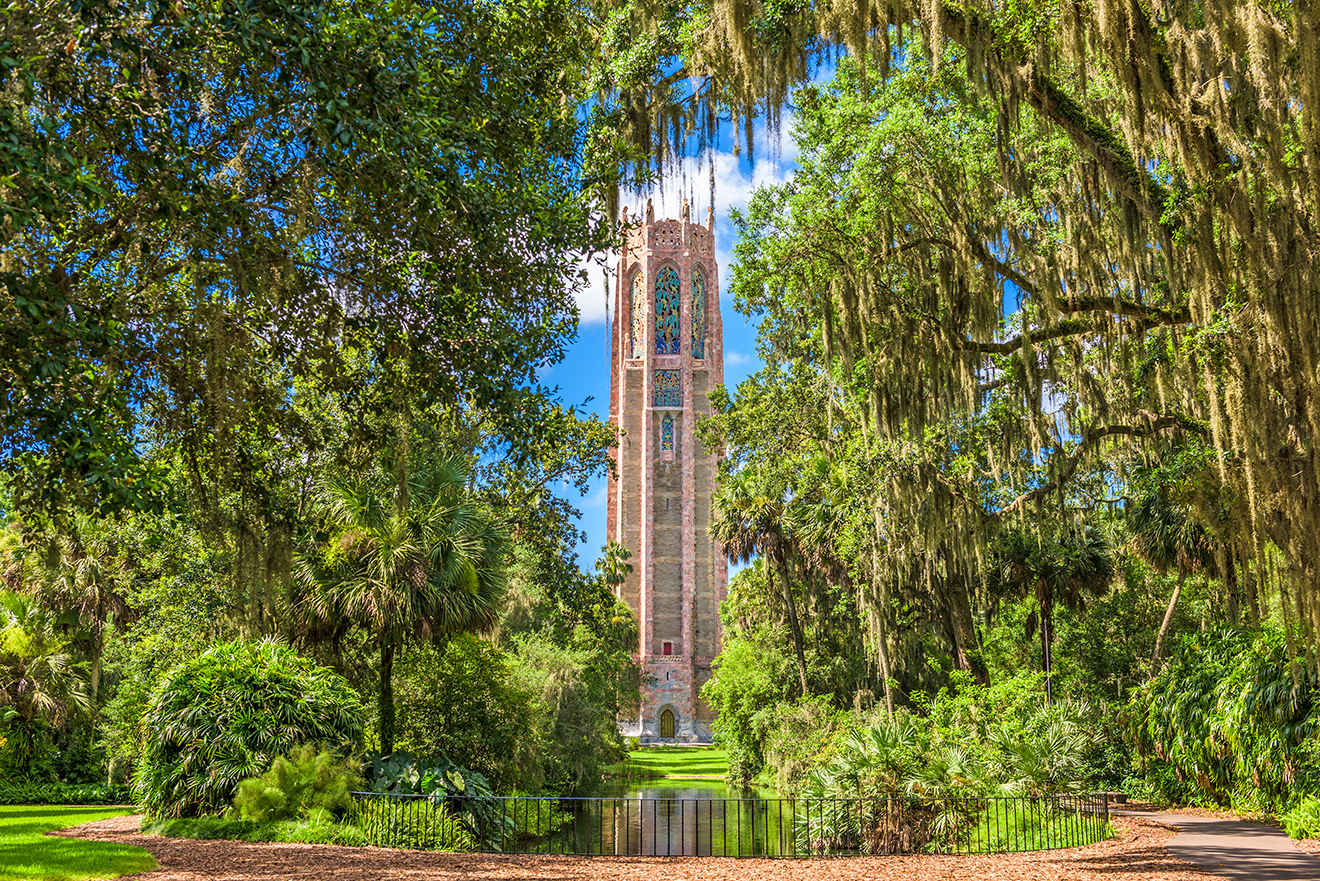 Since the 1920s, a 62.5-meters tall art deco and neo-Gothic instrument – surrounded by contemplative gardens and a bird sanctuary – has towered over the Central Florida city of Lake Wales.
Welcome to Spring in Polk County and welcome to Bok Tower Gardens.
Here, the gray marble and pink coquina rock tower is actually a carillon, an instrument consisting of a baton keyboard connected to a series of bells. The keys – more like wooden pedals or levers – are played with a closed fist or, for two octaves, by a foot. While fairly rare in the Sunshine State, carillons can be found throughout the United States and Europe.
This carillon, however, is special. Located atop of one of the highest points in peninsular Florida, the gardens are considered hallowed ground to other carillonneurs due to the long history of Bok Tower hiring the premier practitioners of their art. From Anton Brees, whose legacy lives on with the formation of a library in his name, to current composer and artist Geert D'hollander, who has taught and performed for more than 35 years, no other post has the prestige of Bok Tower carillonneur.
And where else can they practice their art while guests stroll through the more than 100 hectare lush tropical landscape surrounding the tower? Concerts occur twice a day, but the carillon is often chiming. The tranquil bells and lush green areas are perfect for picnic lunches and casual conversations.
A recent addition to the grounds, Hammock Hollow, has turned more than a hectare of that area into a childhood delight. With nearly 20 different elements wrapped into the experience, from water features to a stage and space to perform, there is plenty for both the young and the young-at-heart to stay busy. Not long after walking through the child-sized Gateway arch, stone mosaics of different animals greet the young adventurers on their way to the irresistible Indigo Pass. A giant, inky-black snake sculpture, perfect for climbing, surrounds a sand play area. Just steps away, a ledge complete with nooks and crannies leads to the River Walk, where cooling sprays of water from fountains, jets, misters and foggers help refresh the explorers.
Creative outlets are also incorporated, including the Sabal Stage, complete with different costumes available for play and performances, as well as an art station, tuned instruments including a giant xylophone, and even a fairy house.
Go to boktowergardens.org for more information.
So don't let the warmer days of spring or early summer chase you away from Central Florida's Polk County. From a night at the ballpark to a stroll through sun-kissed berry crops, there are still plenty of ways to enjoy the best that Florida has to offer.