October is a great month to visit Mango's Tropical Café. Mango's is now open 6 days a week, Tuesday-Sunday! They have launched their SIN Tuesdays (service industry night) and expanded their Dinner & Show to 3 nights (Thursday-Saturday)! To kick off their Thursday show they are offering a FREE MOJITO with every ticket purchased through OrlandoAttractions.com on the following 2022 dates only: October 27th, November 3rd, and November 10th.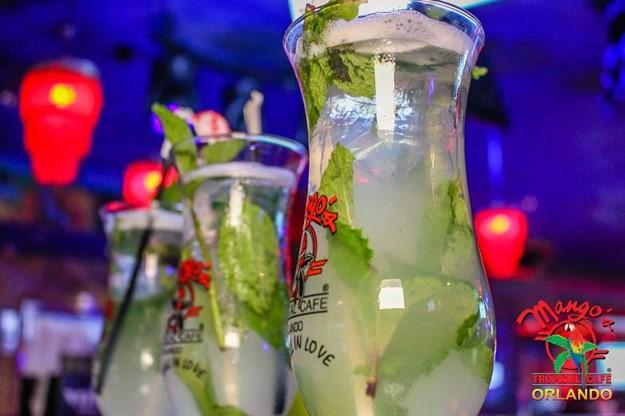 Halloween at Mango's is a next-level experience. The venue is covered in cobwebs, spiders, and spooky décor. The Mango's Live! dinner show incorporates Michael Jackson's "Thriller" complete with spooky costumes and creepy vibes! I Love Fridays-Halloween Edition will take place on October 28th with DJ Alex Sensation! October 29th's Caliente Saturday-Halloween Edition features a costume contest with a $1000 GRAND PRIZE! Come dressed in your best costume and dance all night long.
Not only is Mango's Tropical Café a Dinner & Show and Nightclub… it is also a concert venue! In the month of October, there will be Joao Gomes, RKM & Ken Y, Yeison Jimenez, and DJ Alex Sensation!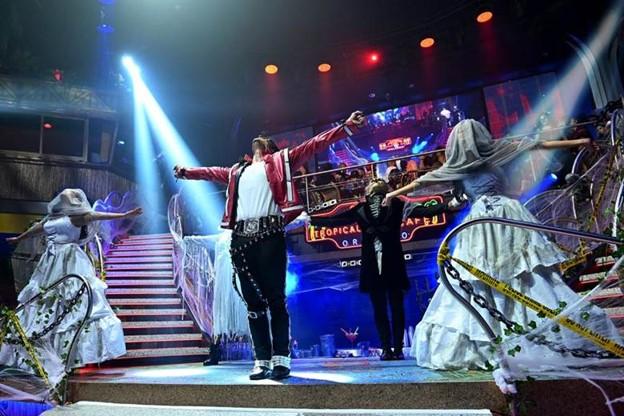 Here is a full list of Mango's events coming up:
THURSDAY OCT 20 – Concert: RKM & KEN Y 9 pm
THURSDAY OCT 27 – Launch of Mangos LIVE- Thursday Dinner & Show!! Every Thursday-Saturday 7 pm-10 pm.
VIVA LA FIESTA with Live Band. Every Thursday 10 pm-2 am
ISLAND ZEST in the Café 10 pm-2 am
FRIDAY OCT 21 – Concert: Yeison Jimenez 9pm.
I LOVE FRIDAYS OCT 28– Halloween Edition-Performing: DJ ALEX SENSATION 12 am
CALIENTE SATURDAY OCT 29– Halloween Edition – SINFUL KITTENS @ 9 pm. $1000 Halloween Costume Contest