The Holidays are a special time on the Space Coast. There is Santa Surfing, The Indian River glittering with Festive Boat Parades, 3 million lights illuminating favorite parks, out-of-this-world holiday displays, and plenty of markets to flip-flop around. No matter what kind of snow-free holiday experience you're hoping for, you'll find it there! Check out some of the most noteworthy holiday events and start planning your Holiday Getaway to Florida's Space Coast.
Don't Miss Space Coast 2023 Holiday Events
Surfing Santa's | December 24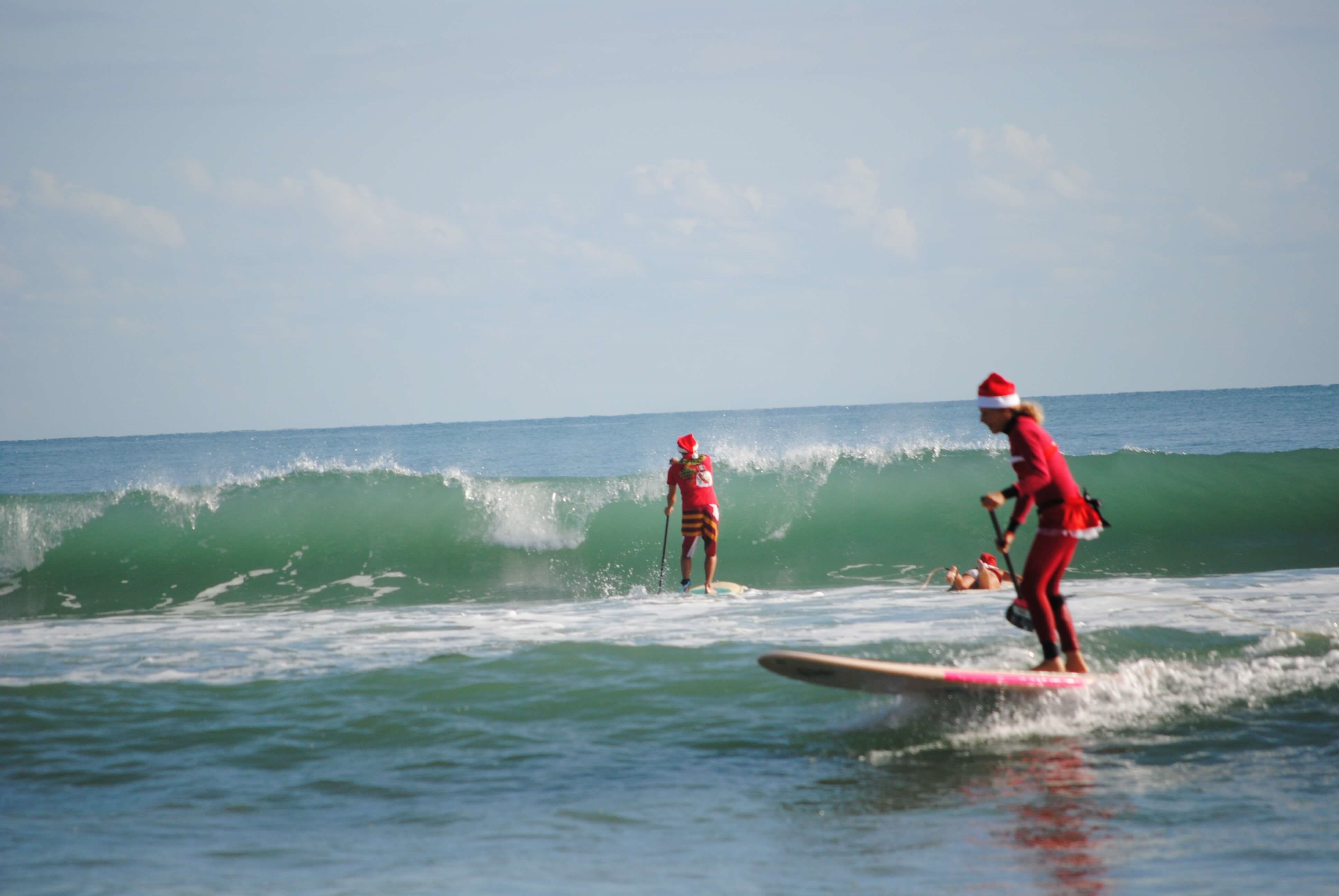 You'll never have more fun on Christmas Eve than you will in Cocoa Beach! Surfing Santas is the Space Coast's most anticipated holiday event. Surfers from all over congregate in the heart of Downtown Cocoa Beach for a surf event like no other. Enjoy live music and festive competitions. Take to the waves with hundreds of other revelers for a Florida Christmas celebration you'll never forget. You've got to experience it to believe it and it's only on the Space Coast.
Holidays In Space | Dec 15 – Dec 30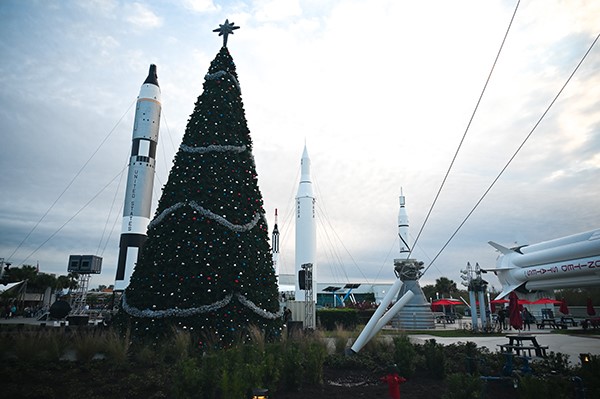 Immerse yourself in a winter wonderland, "ice"-skating, snow, and holiday decor during Holidays in Space at Kennedy Space Center Visitor Complex. As always, Holidays in Space is included with admission and a memorable way to enjoy the park while celebrating the holiday. Before the front entrance, take a selfie with the NASA meatball, capped with an ornament top. Visit the Rocket Garden, decorated with lights and holiday displays. And don't miss the opportunity to take a photograph with Space Person, decked out in their holiday gear! * This year the Kennedy Space Center Visitor Complex will be closed on Christmas Day.
Holiday Tour of Historic Homes | Weekends in December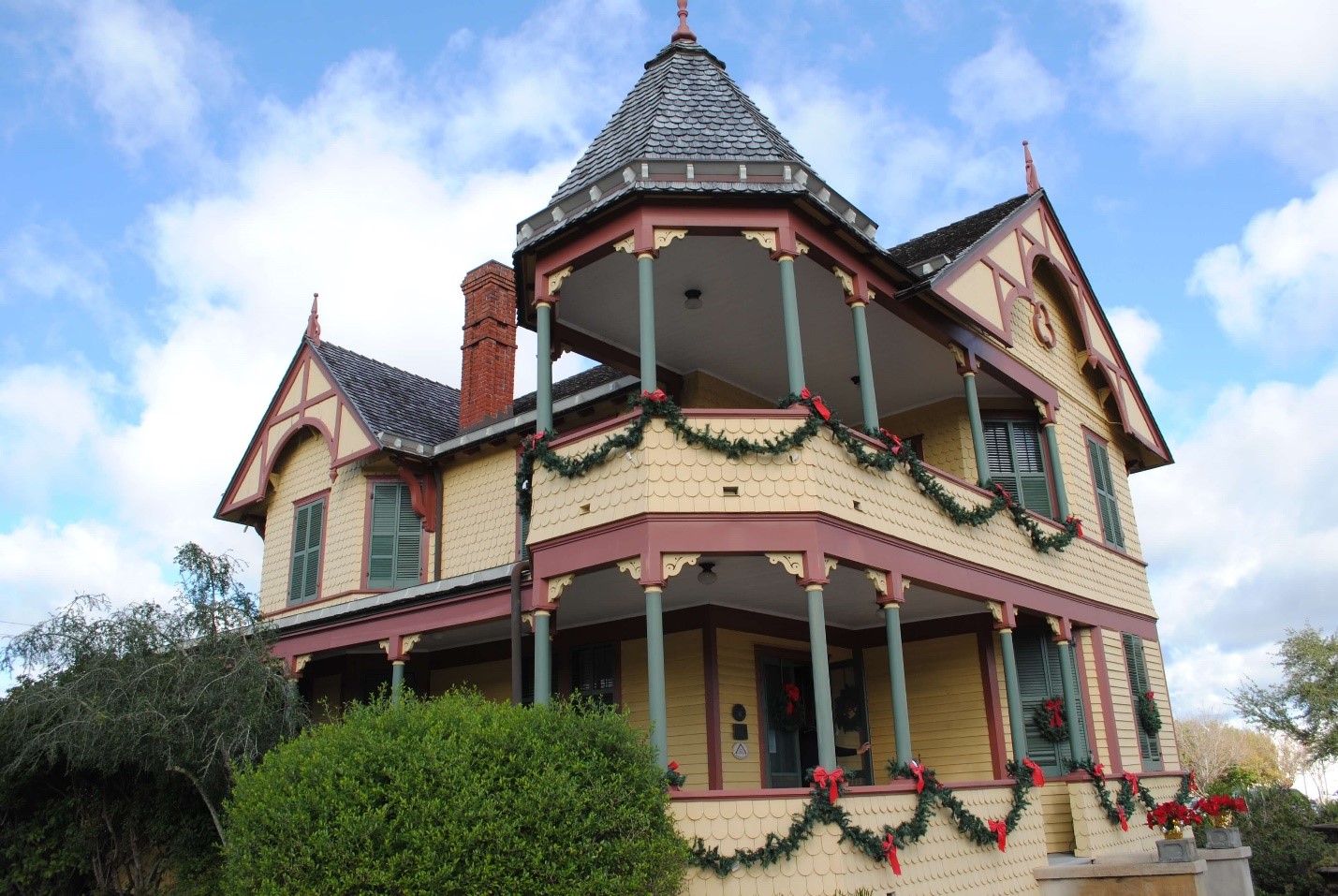 Travel back in time to the celebrations of yesterday at the Museums of Brevard's 3nd Annual Holiday Tour of Historic Homes. See unique architecture and gorgeous seasonal decorations of eight Space Coast historic homes including the Cape Canaveral Lighthouse! This opportunity should be a must on every list of things to do this holiday season! Visit eight historic homes in Brevard County over the course of three weekends. The tours begin Friday, December 1, 2022 and end Sunday, December 17, 2022. Tours run between 10 am and 2 pm, with many homes requiring appointments.
Purchase your tickets and pick up your PastPort at the first historic home you visit and use that as your ticket for the remaining houses.
Participating Historical Homes:
• The Moore Cultural Center & Museum, Mims
• Pritchard House, Titusville
• Cape Canaveral Lighthouse, Cape Canaveral
• Sams House, Merritt Island
• Field Manor, Merritt Island
• Lawndale 1895 House Museum, Rockledge
• Historic Rossetter House Museum & Gardens, Melbourne
• Green Gables At Historic Riverview Village, Melbourne
Tacos 'n' Treats Throwdown | December 2 & 3
Gather with your family in Wickham Park for the Tacos 'n' Treats Throwdown. Watch as 30 of the Space Coast's top food trucks go head to head to create the BEST taco on the Space Coast, then watch just as many dessert food trucks do the same with your sweet tooth in mind. Stop by the vendor market to find the perfect gift for your special someone, and enjoy the tastiest holiday tradition on the Space Coast.
Boat Parades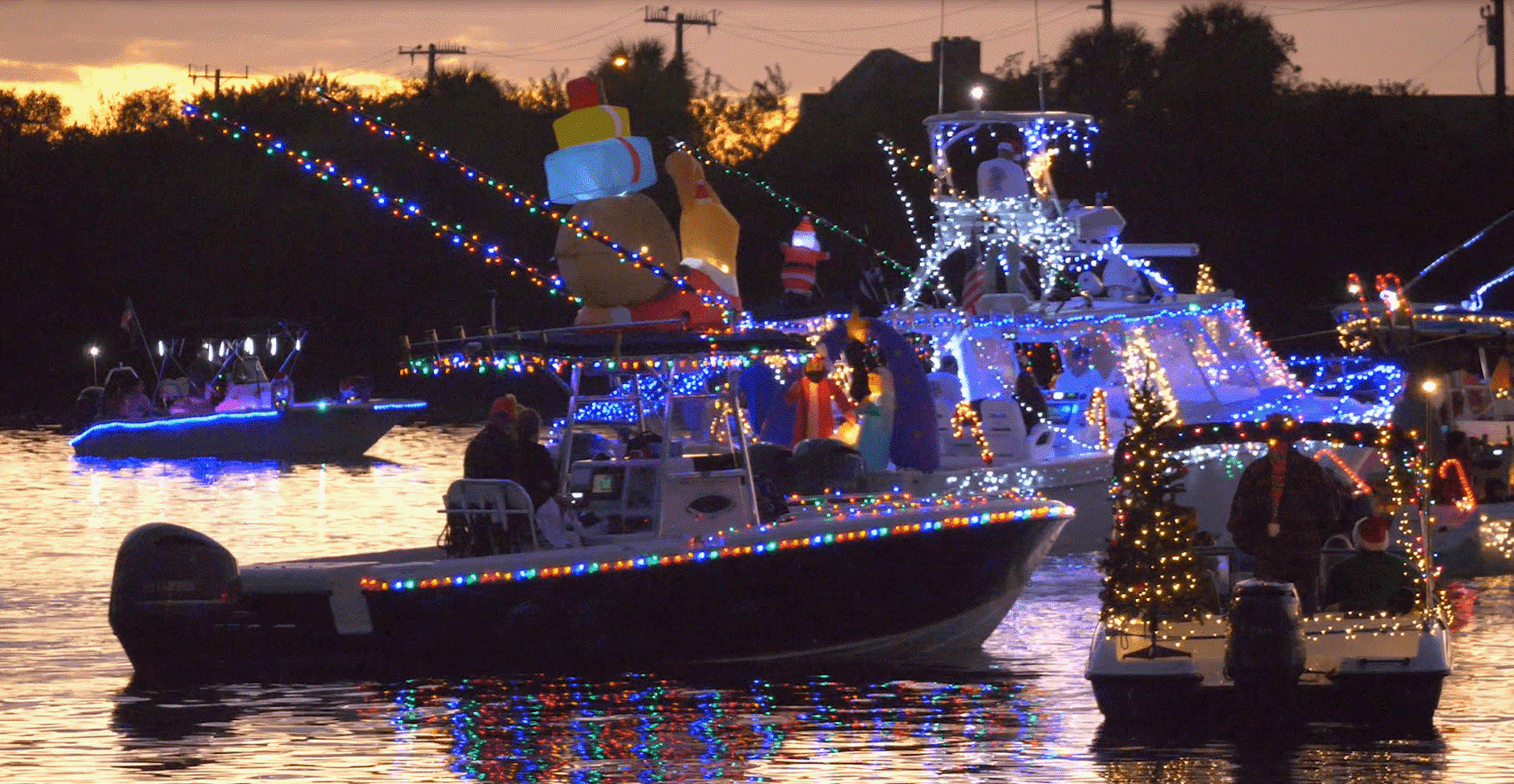 • Cocoa Village Holiday Boat Parade | Dec 8
• Cocoa Beach Boat Parade | Dec 9
• Turkey Creek Boat Parade | Dec 9
• Merritt Island Boat Parade | Dec 16
Holiday Markets
• Candlelight Shopping in Downtown Melbourne | Every Saturday Between Thanksgiving & Christmas
• Cocoa Village Art and Craft Holiday Bazaar | Dec 2 & 3
• 9th Annual Edgewood Holiday Art And Craft Fair | Dec 9
Holiday Festivals
• Space Coast 39th Annual Festival of Trees | November 4
• Light Up Viera Holiday Parade | December 2
• Light Up Rockledge Festival of Trees | December 2
• Snow Days on the Space Coast | December 16-17
Holiday Theater and Entertainment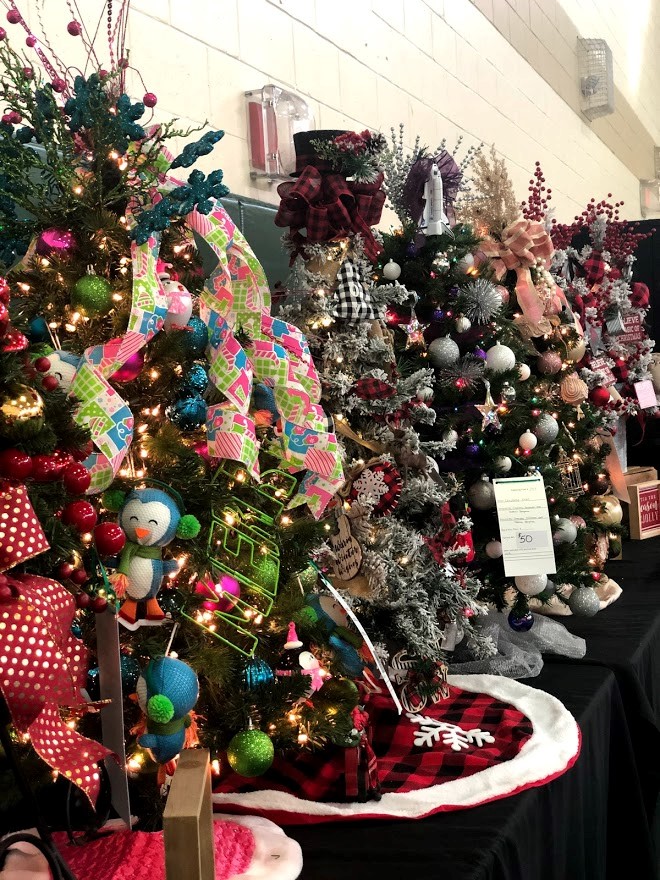 Catch a classic holiday show while you're in town at every one of our historic playhouses and theaters.
Space Coast Ballet Company and Brevard Symphony Orchestra : The Nutcracker | Maxwell C. King Center
The only Nutcracker you must see this season! Celebrate the joy and wonder of the holiday with the Space Coast Ballet Company as they celebrate their 20th year of bringing The Nutcracker to the King Center Stage! We are pleased to announce that this year Tchaikovsky's best-loved melodies will be performed by The Brevard Symphony Orchestra!
New and Noteworthy Holiday Productions
Who's Holiday | Titusville Playhouse – Shuler Stage
Who's Holiday! is a wildly funny and heartfelt adults-only comedy that tells the story of, a grownup, Cindy Lou Who as she recalls that Christmas Eve she first met the Grinch and the twisted turn of events her life has now taken.
Michael Law & Friends: The Holidays are Here | Cocoa Village Playhouse
As an early Christmas present, Michael Law packs the house for two dazzling performances filled with energetic comedy and mingled with the touching poignancy of Christmas that only this show can bring to the stage. Featuring special guests and a live band, you'll be tapping your toes and humming along with this variety show reminiscent of the live TV classics like The Carol Burnett Show and The Andy Williams Show!
There are way too many amazing holiday shows to see this season. Check out our Theatre on the Space Coast page for each venue's schedule and ticket-purchasing options!
December Sporting Events
• Space Force T-minus 10 Miler | Dec 9
• Jingle Bell 2 Miler | Dec 17
• Run Run Santa | Dec 23
Need more events? Head over to the event page for a list of what's happening this holiday season on the Space Coast