April is Stress Awareness Month, and in the name of relieving stress, we've dedicated a blog post to the best spots to de-stress and get in some much-needed pampering right here on I-Drive. So, get ready to treat yourself to some rest and relaxation at one of these I-Drive spa destinations!
X Marks the Spot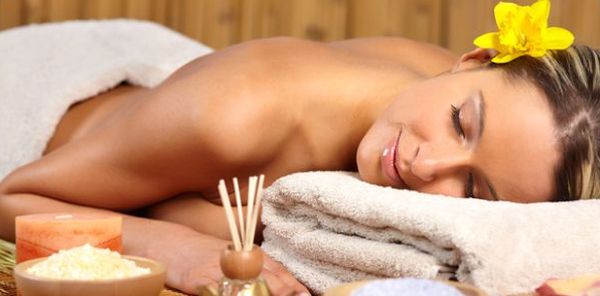 Depending on what resort area hotel you decide to stay at during your visit, there could be a luxurious spa experience awaiting you right there.
Rosen Shingle Creek is known for offering its guests a top-of-the-line experience, every time. So, it's no surprise that The Spa at Shingle Creek is among the top spas in the International Drive district. Relax and rejuvenate with a mud wrap, signature facial, or personalized body treatment to add the perfect touch to your visit.
Blue Eucalyptus Energizing Massage, Peppermint Goot Therapy, Himalayan Salt Stone Massage and Reflexology, are just a few of the body treatments offered by The Spa at Hyatt Regency Orlando. From head to toe, this spa has professionals on standby to help you design a treatment specifically personalized to fit your needs, so you're always sure to leave feeling completely refreshed. While you're here, be sure to ask about the array of fitness classes and wellness seminars they offer that are focused on improving your overall well-being.
Known for putting its guests in the center of everything they do, with serene accommodations, luxurious amenities and an unbeatable location; The Spa at Rosen Centre doesn't just aim to please… they do! With a belief that relaxation begins with your body and soul, they offer a variety of contemporary treatments ranging from facials to full body experiences. When you enjoy your spa day at Rosen Centre, be prepared for your senses to come alive as your body is healthfully restored and your spirit is beautifully stimulated.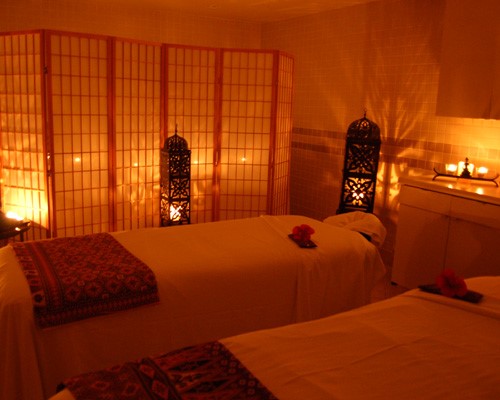 A full-service spa, fitness center offering massages, hair care, steams, saunas, as well as a seemingly endless list of facial and body treatment options, the Mandara Spa at the Portofino Bay Hotel takes your spa day very seriously. And with locations across the globe, they're known for offering a relaxation haven for all their visitors.
Just a mani-pedi, some waxing, or paraffin treatment, facial, body treatment, or all the above, Neu Lotus Spa at the Renaissance at SeaWorld brings out the best in everyone, no matter how big or small the service they are providing is. So, if you're in need of some pampering, they are a top pick for many who find themselves on International Drive!
With a sanctuary of pure bliss covering 10,000 square feet, get ready to indulge, relax, and rejuvenate with a visit to Serenity Spa by Westgate. From full body wraps, ice cream bath bubblers, an array of unique body treatments, and over 80 other world-class spa services; we can assure you that you've never experienced a day of pampering like the one you will experience here.
Peace of mind in the middle of all the action!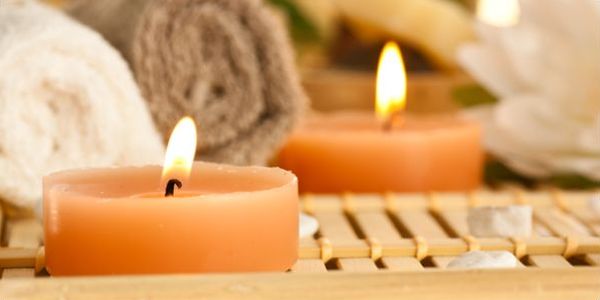 Not everyone plans on enjoying a spa day ahead of time, so if you suddenly decide you're in need of some relaxation to recharge for your next I-Drive adventure, you can find tons of spas located centrally to all the world-class theme parks, shopping and restaurants! Onsen Day Spa & Massage offers a variety of unique combination techniques that alleviate both physical and emotional stress and pain. Asian Luxury Massage is also a great pick, offering a wide range of body treatments, they also accept walk-ins, so whenever you decide you're in need of some downtime, they've got you covered. And enter the gateway to relaxation at Gateway to Serenity Massage & Spa where you'll enjoy massages that will help with improving circulation, detoxifying your body, relieving tension, improving digestion, enhancing muscle tone, and even increase mental alertness!
When most think about their visit to International Drive, they think of non-stop action and adventure, but never underestimate the importance of mixing some relaxation in with your vacation festivities! Finding unbeatable spa services to de-stress, relax, and rejuvenate is an easy task on International Drive. Be sure to take advantage of some of these world-class services that will have you saying, "Woosah" during your next stay.