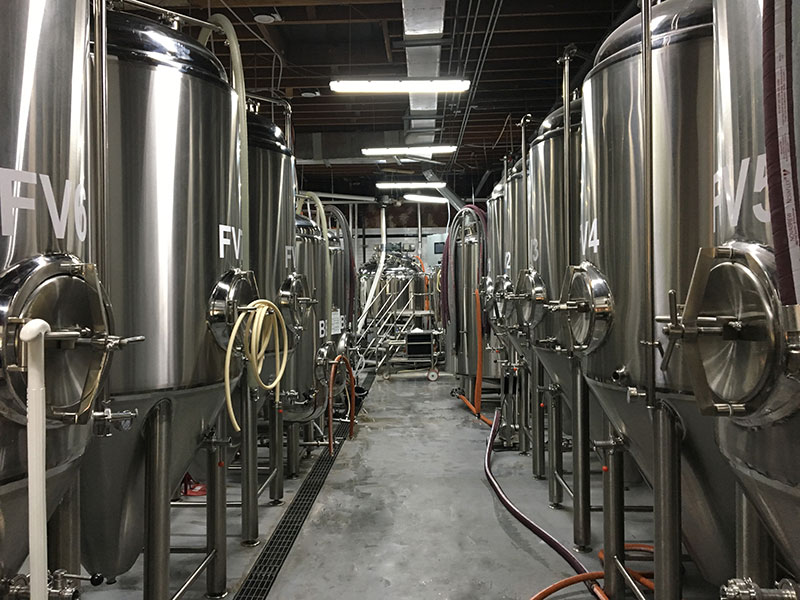 If you're longing for a serious beercation—or even just a little local "flavor" away from the hubbub of Central Florida's major attractions—Sanford is working on becoming your new favorite place. The two established brewpubs on pedestrian-friendly Sanford Avenue, part of the city's cultural corridor, are expected to be joined by three other microbreweries in the downtown area within a year's time.
Beercations are vacations planned around beer festivals or events, or with the goal of visiting local breweries. According to the Brewers Association, "More than 7 percent of craft [beer] sales (by volume) now happen at the source-the brewery. Craft brewers are now a main attraction for travelers." So much so, in fact, that on-line travel service Travelocity published a beer tourism index.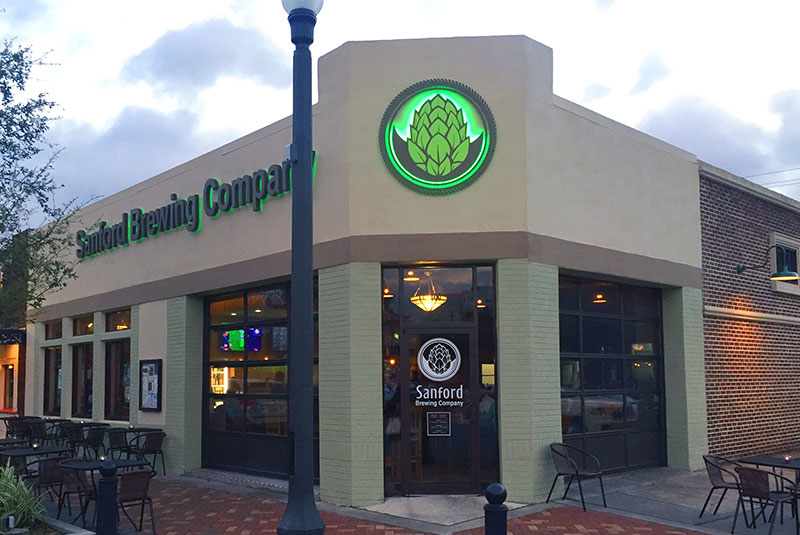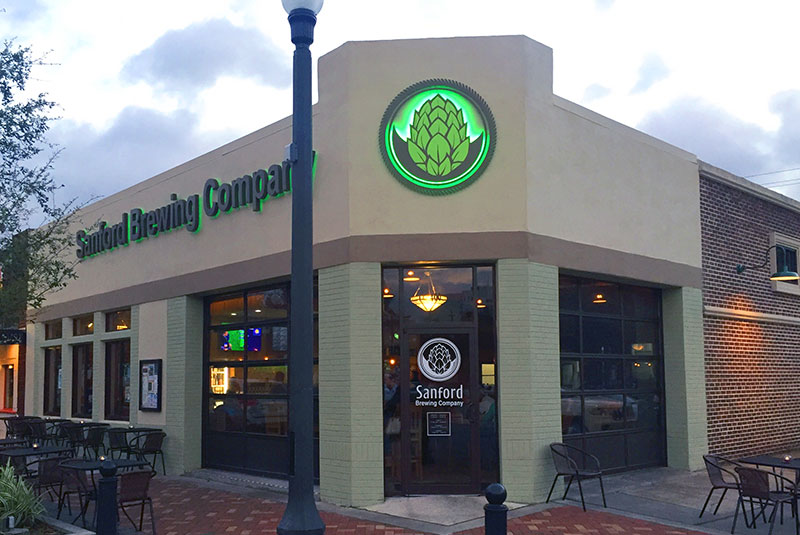 "Nothing gives you that 'sense of place'—the feeling that you are truly experiencing the character of a community—more than a neighborhood brewpub," says Allan Jackson, one of the brewmasters and owners of Sanford Brewing Company, which opened in 2016. "We renovated our c.1930 building with that in mind, keeping the interesting features that we could and finishing our taproom in a style that respects our building's past."
And it's not just the building and the beer that create the neighborhood brewpub experience, according to Jackson. "We've met people from out of town who stop by to kill time before their flight or to enjoy a craft beer and move on, but leave with a much richer experience because they shared music, drink, and food with locals. People meet here and stay in touch."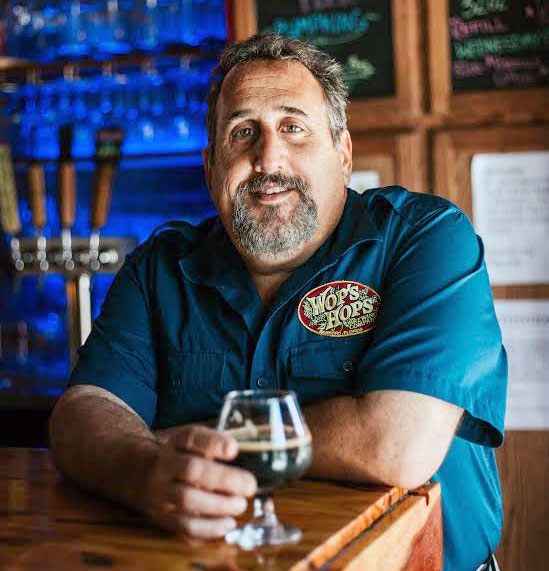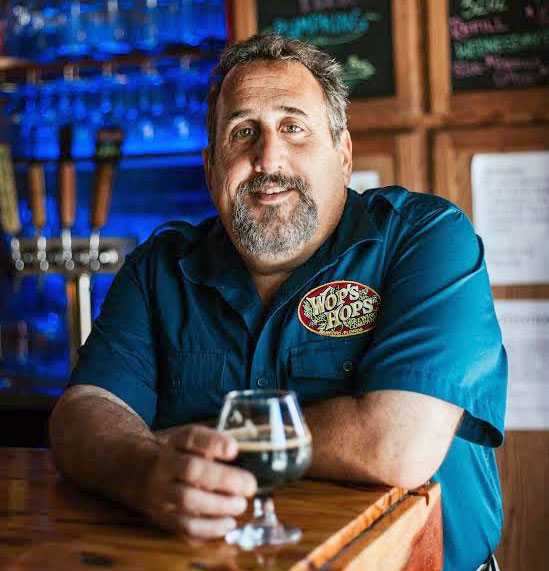 Greg Piecora, head brewer and co-owner of Sanford's first brewery, Wop's Hops Brewing Company, was attracted to Sanford because of the unique character of the city's downtown. Piecora and Pete Minelga opened Wop's Hops in 2014 in the 100-year-old D.O. Brown building and what was Stokes Fish Market between 1947 and 1975. The brewery still has the fish market's distinctive painted sign on two exterior walls.
"We felt a positive energy here," says Piecora. The city has a heartbeat, a sense of community, and the citizens here are passionate about the direction they see it going in the future. The Orlando-Sanford International Airport just down the road from downtown has the potential to bring not only domestic vacationers, but also international guests as well."
On the horizon for downtown Sanford are three more breweries, each of which will have taprooms for tasting the beer they brew. Like the owners of Sanford Brewing Company and Wop's Hops, the owners of these breweries are also striving to revitalize their buildings around their historic pasts: a gas station, an old-downtown style retail store, and a train depot.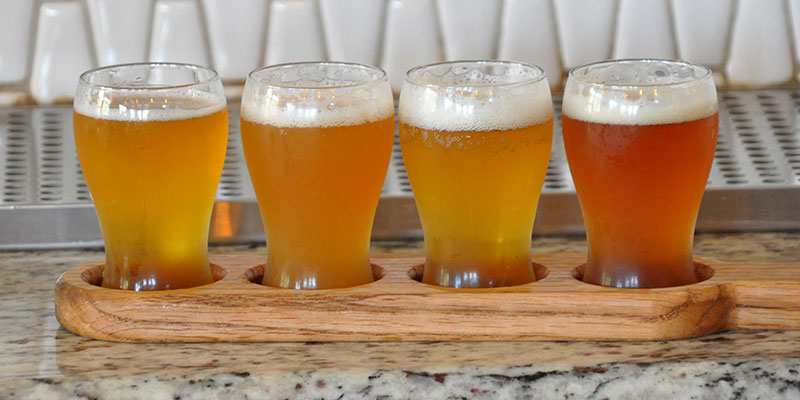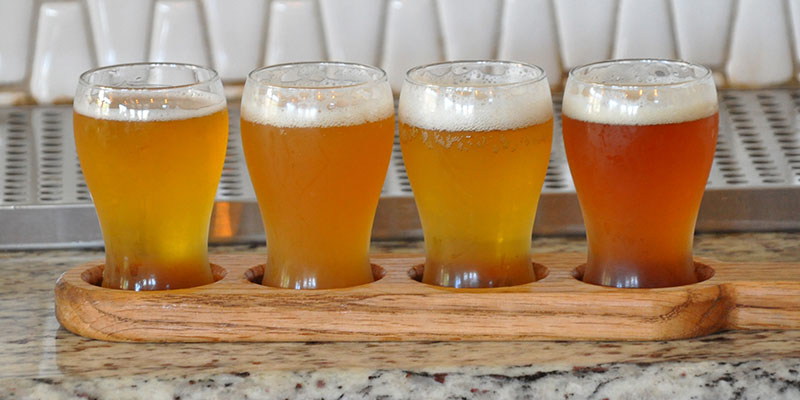 "In downtown Sanford we will soon have five very different local breweries within easy walking distance of each other and intermixed with one-of-a-kind restaurants, retail stores, and other craft beer and mixed-drink establishments," says Sanford Economic Development Director Bob Turk. "We are already known for our entertainment—like our Alive after 5 monthly street parties, art walks, craft beer festivals, and live music inside and outside of our businesses. Soon we'll be ready to go head to head with places like Asheville, NC, and Boulder, CO, as a go-to craft beer destination."
Sanford, FL, founded in 1877, is a half-hour's drive north of Orlando International Airport and has an international airport and commuter rail stop of its own. Amtrak's Auto Train also has a station in the city. Sanford's downtown historic district fronts the south shore of Lake Monroe on the St. Johns River, and offers a large marina, community park, and pedestrian- and bike-friendly riverwalk.