Whether you dream of a blissful beach escape from afar or looking to reconnect with your own back yard, Florida's Paradise Coast welcomes you back to our sunny destination when the time is right for you. From beaches and outdoor activities to dining experiences and impeccable hospitality, here are a few ways to experience social distancing in Naples, Marco Island, and the Everglades – without compromising your vacation.
Spend a Day at the Beach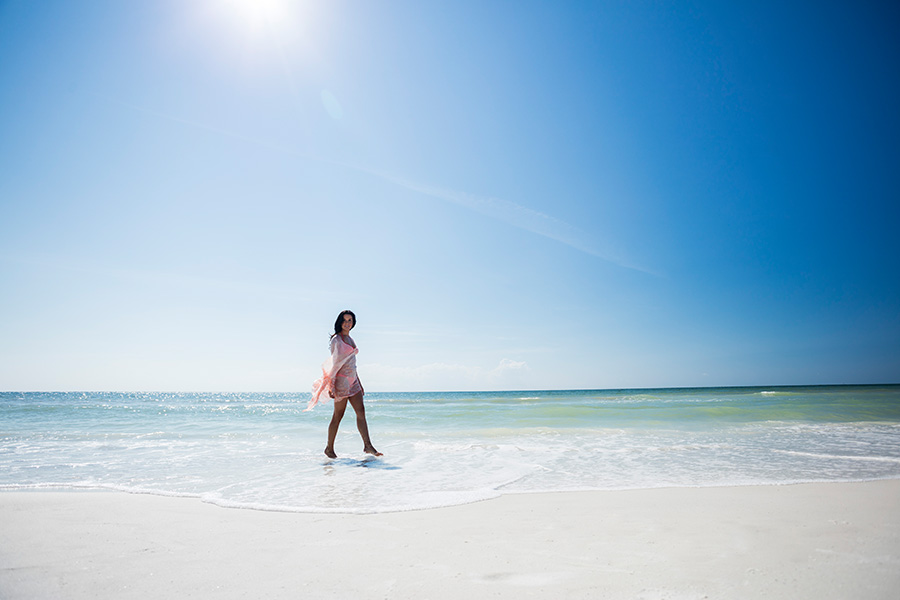 Naples and Marco Island are home to more than 30 miles of soft white-sand beaches and sparkling Gulf waters—which leaves more than enough space to spread out and enjoy a day at the beach. Several area resorts, including the JW Marriott Marco Island Beach Resort and Edgewater Beach Hotel, offer private beach cabana rentals that are perfect for maintaining social distancing while still enjoying the sun, sand, surf, and shelling Florida's Paradise Coast is known for.
Find up-to-date details about specific beach operating hours, parking restrictions, and more on their Coronavirus Information page.
Explore the Outdoors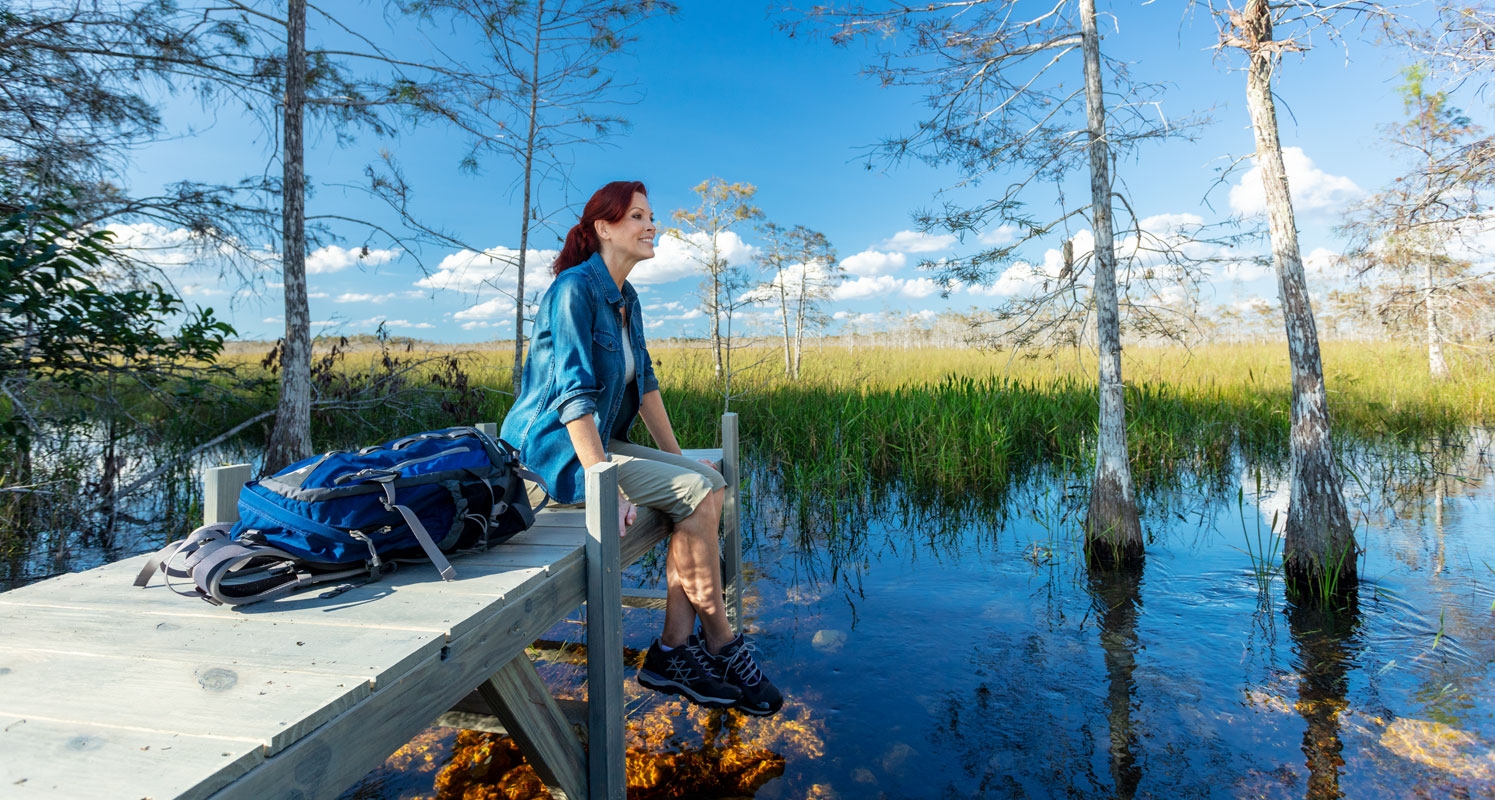 Florida's Paradise Coast is more than just beaches and palm trees. The unspoiled nature preserves invite you to explore the wilder side of Naples, Marco Island, and the Everglades.
Along Florida's Paradise Coast, you'll discover estuaries, mangroves, cypress swamps, and forests that are home to dolphins, birds, black bears, manatees, and other wildlife. The area features several nature preserves, including Everglades National Park and Big Cypress National Preserve, as well as state, local and private nature parks. All are perfect for bird-watching, spotting other wildlife, hiking, canoeing, kayaking, photography, fishing, and boating. Boardwalks, nature centers, canoe trails, waterways, and swamp hikes present plenty of opportunities for safe exploration.
Some outdoor attractions, such as the Naples Botanical Garden and the Naples Zoo at Caribbean Gardens, have implemented timed entrance-ticketing, one-way paths, temporary closures of certain features, and enclosed areas, and other restrictions to ensure safety. Visitors are also encouraged to wear masks. Tickets can be purchased online directly from the venues' websites.
Get Out on the Water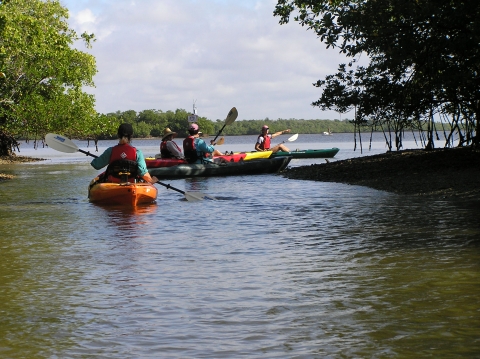 There are many ways to enjoy the Paradise Coast from the water without compromising safety. Opt for a guided cruise, where all you have to do is relax and enjoy the scenery. Choose from the 105-foot air-conditioned luxury yacht, Naples Princess; an open-air sailing catamaran like the Sweet Liberty; or one of several other boat tours, all of which are operating at reduced capacity and offer a variety of sightseeing, sunset, and shelling excursions daily.
For a more hands-on adventure, take one of the area's many guided kayak or canoe eco-tours. You'll also find rentals for motorboats, sailboats, kayaks, canoes, and personal watercraft so you can explore on your own or at a safe distance from others. Private fishing charters are also available from Pure Florida or Port O Call Marina.
Enjoy Restaurants Safely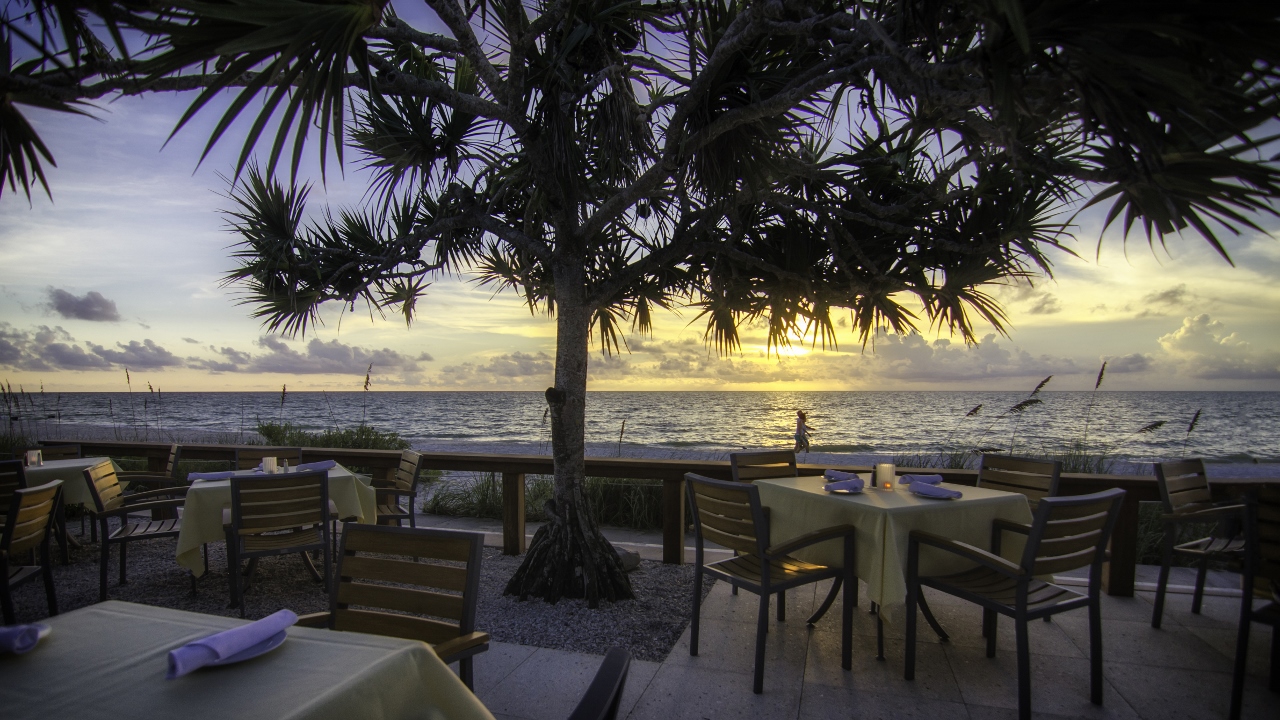 After countless meals cooked by yourself, you're likely craving the delicious, fresh-from-the-Gulf flavors you've been missing at your favorite Paradise Coast eateries. Most local restaurants are now open and offer both outdoor and indoor seating at reduced capacity. Many have introduced expanded takeout or delivery options for food and even alcoholic beverages as well.
Paradise Pledge Businesses: Working Hard to Keep You Safe
In order to ensure their spaces and offerings meet current CDC and Florida Department of Health guidelines, businesses are working diligently to train employees on COVID-19 safety procedures, enforce proper social distancing policies and prioritize visitor and employee health and safety, among other precautions. As a sign of their commitment to protecting residents and visitors from the further spread of COVID-19, many local businesses are taking the Paradise Pledge—just one more way for Florida's Paradise Coast and its tourism partners to help you stay safe and comfortable.
Learn more about how to safely explore experience social distancing in Naples, Marco Island, and the Everglades.