Embark on a flavorful journey in Fort Myers, where the city's vibrant small-batch breweries have become a sensation, serving a delightful selection of craft beers, ciders and non-alcoholic beverages that truly embody the distinct tastes and imaginative essence of our area.
Small-Batch Brews Hit the Big Time
From St. Patrick's Day to National Beer Day — or really any time of year — it's always a good time to explore the local craft brew scene. No matter what your palate prefers, hoppy ales or rich stouts, read on to learn about some of the standout breweries in and around Fort Myers.
As the diverse craft brewery scene continues to grow, it has become part of the local lifestyle with longtime favorites and new breweries on the horizon. You can make your way between the numerous award-winning taprooms and even earn rewards as you follow the SWFL Ale Trail across Southwest Florida.
The OG of Breweries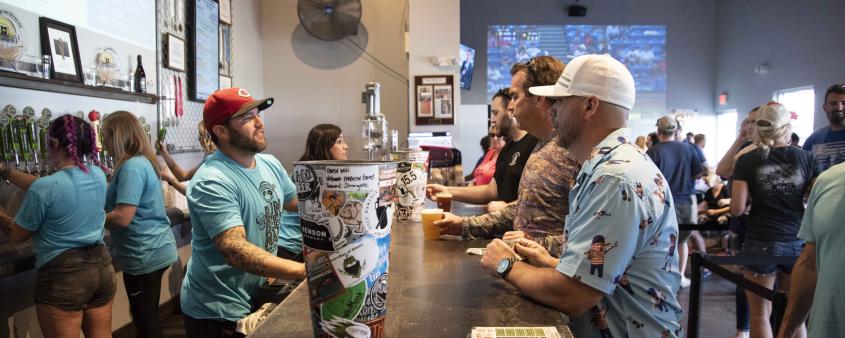 A pioneer in its field, Fort Myers Brewing Co. was the first to open in the Fort Myers area in 2013. Award-winning flagship beers include the ever-popular High 5 IPA that you'll spot all over Florida, crisp FML Fort Myers Light and the citrusy Fort Myers Wheat while seasonal and small-batch options pack a punch of flavor. (Watch out for the Keg Nog Stout that's a whopping 10% ABV).
A Spacious Place to Play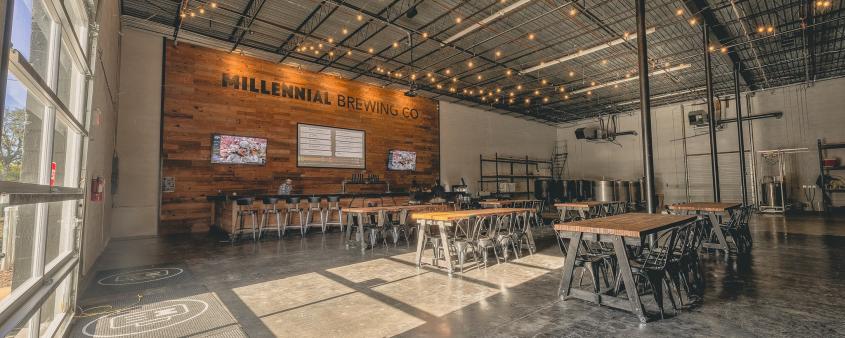 At 6,300 square feet, there's plenty of room to roam with your family and friends, even the four-legged variety, at Millennial Brewing Company in downtown Fort Myers. Sit outdoors or in the modern, open-concept hall where you can choose from several cold house beers on tap or order a hard cider and pair it with food truck favorites.
From Farm to Mug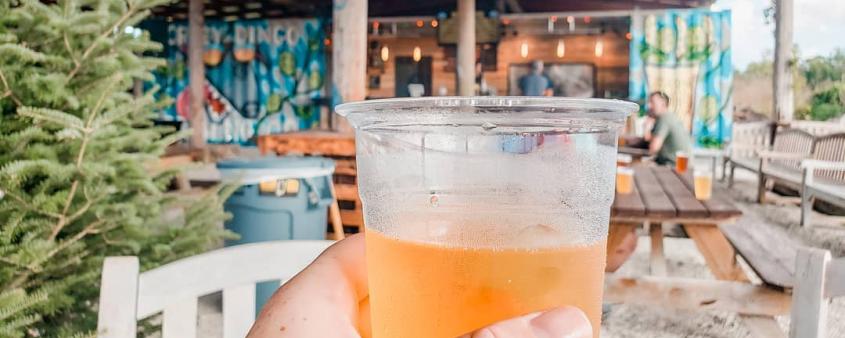 Even though it's in the heart of Fort Myers, Crazy Dingo Brewing Co. feels like it's a world apart because it's set inside Southern Fresh Farms. Grab a seat at a picnic table and look out over the farm as you sip small-batch brews that range from fruity ciders to hazy IPAs.
Where Art Meets Science
What started as a homebrew is now a Bonita Springs favorite. Hopsized Brewing Co.'s co-founder leans on his science background to create nuanced, quality beer, which you can see in action from the taproom through a glass wall.
Bypassing the Booze
Discover wellness in a can at Botanical Brewing Co. Taproom in Cape Coral. Fruit-infused sparkling kavas and elixirs are brewed to provide a delicious alternative to alcohol while delivering a plant-powered buzz.
The list doesn't end there! Get to know beloved spots like Point Ybel Brewing Company and Riptide Brewing Company. Travel back in time with beer crafted using medieval-style brewing techniques at The Tubby Pig Brewpub and meet the self-proclaimed beer geeks of No.3 Craft Brews & Beer Bar. There's even more for you to explore with these locally favorite breweries and distilleries.