Slinky Dog Dash, the signature coaster at Toy Story Land, may have a bit more of a bite than you're expecting! That's was the collective word from the preview at Disney's Hollywood Studios.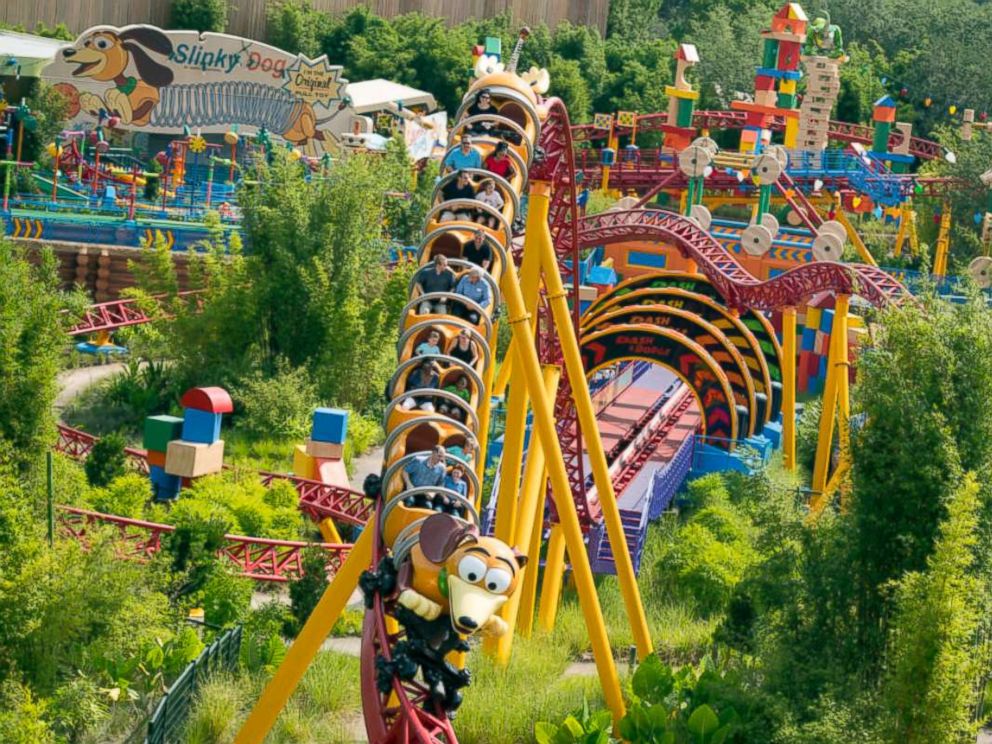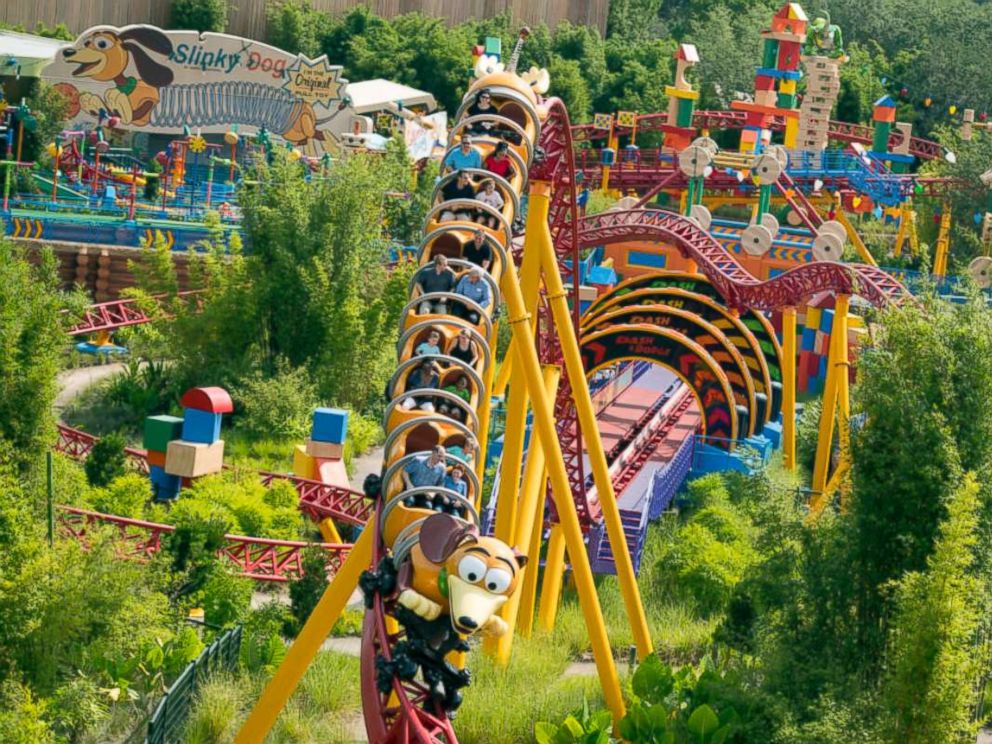 Testers may initially have been lulled by the attraction's family-friendly labeling. When walking up to the ride, it looks pretty straightforward and not too harrowing, even as the Slinky Dog ride vehicle zooms by. Slinky's look is naturally just fun, and Rex, the "Toy Story" dinosaur, teeters on a stack of Jenga. Once aboard though, surprises began, including a surprisingly swift ascent to the high point right out of the loading station.
"We wanted right off the bat to get you accelerated," said Dave Minichiello, creative director
Along the way, riders caught air time and G's scooting along Toy Story Land. (Disney is coy about revealing details like Slinky Dog Dash's speed or height). About halfway through there's a pause – you might think the ride is over. But Slinky is getting a second wind, one that sends you through a series of hoops and then back through back-to-back-to-back humpback maneuvers.
From this height, other Hollywood Studios landmarks are visible, including Tower of Terror, the Chinese Theater, and construction of the nearby Star Wars: Galaxy's Edge land.
The ride's grand finale involves Wheezy the penguin, an animatronic that sings "You've Got a Friend in Me" before the train rolls slowly back into the station.
Imagineers had told riders to expect an intensity level about like that of Seven Dwarfs Mine Train at Magic Kingdom.  It apparently hits that family-friend sweet spot: active but not inverted, speedy but not nauseating!
The backstory developed for Slinky Dog Dash, is there for all to see. The coaster is an amalgamation of select Andy's toys, including his Slinky Dog, Dash & Dodge Mega Coaster Kit and its accessory power booster, the add-on that hurls Slinky through those hoops.
So there you have it –  like us we bet you can't wait for the grand opening of Toy Story Land!