Orlando Attractions Update – Skyplex, the $460 million-plus entertainment complex slated for International Drive, isn't done with all it wants to bring to the area — it also plans to add a surf park.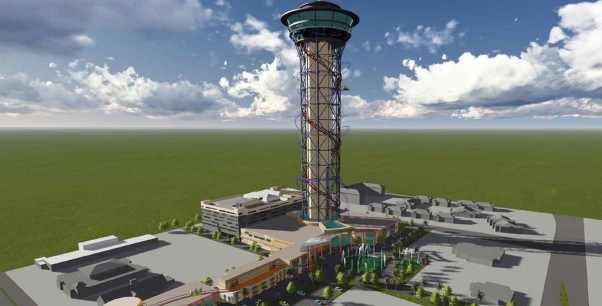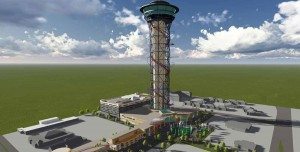 That's on top of its already-announced portfolio of rides and experiences including a 500-foot-plus polercoaster, a drop tower, a zipline, a massive retail promenade, a 350-room hotel and more.
Developers have said that the Skyplex Surf Park  will be on top of a 10-story, 2,200-space parking garage and will be made up of three pools – now that's different!
"We absolutely have an incredible surf park at Skyplex planned to have a massive wave pool and two smaller wave pools that would accommodate the youngest of children to professional surfers," confirmed Joshua Wallack, developer of Skyplex, who also is building Mango's Tropical Cafe Orlando on I-Drive which will be completed later this year.
Wallack also expects the attraction to be rented out for surf expos, which could include competitions in Orlando. Other features include a tropical tiki bar, a retail shop for surfing merchandise and temperature-controlled pools.  Let's wait and see shall we….