It's that time of year again when the late summer nights are numbered and the kiddos are back in school. Are you still feeling the itch to get away for a little fun? West Volusia County, located between Orlando and Daytona Beach, has a few ways for you to make the most of what matters most – Family time! Here are some activities in West Volusia that can take up an afternoon, early morning, or night out in the town.
Get your bike on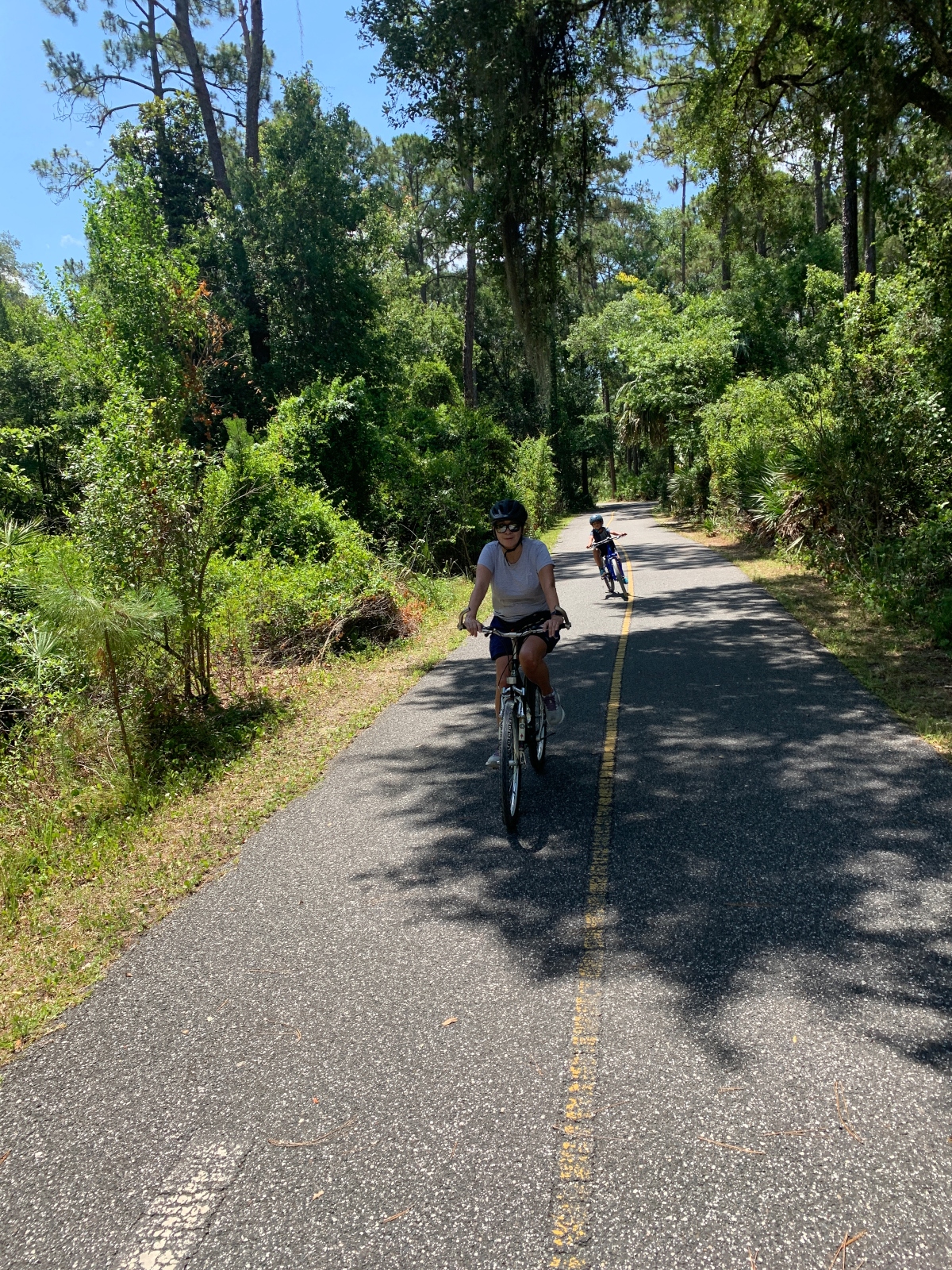 Whether you're looking to explore the great outdoors, experience scenic vistas or marvel at natural treasures, West Volusia's world-class bike trails have you covered (literally!). Moss-draped oaks line the more than 20-mile Spring-to-Spring Trail that's ideal for hikers, bikers, and runners eager to explore a variety of the area's natural springs. It's also home to an array of birds, from herons and ospreys to the iconic bald eagle.
While you're in the area, head out to the longest multi-use paved loop trail in the Southeast, the St. Johns River-to-Sea Loop. At nearly 260 miles, the Loop passes through the communities of Osteen, Deltona, Enterprise, DeBary, Orange City, DeLand, and DeLeon Springs, providing access to countless scenic parks and springs along the way.
Cool off in DeLeon Springs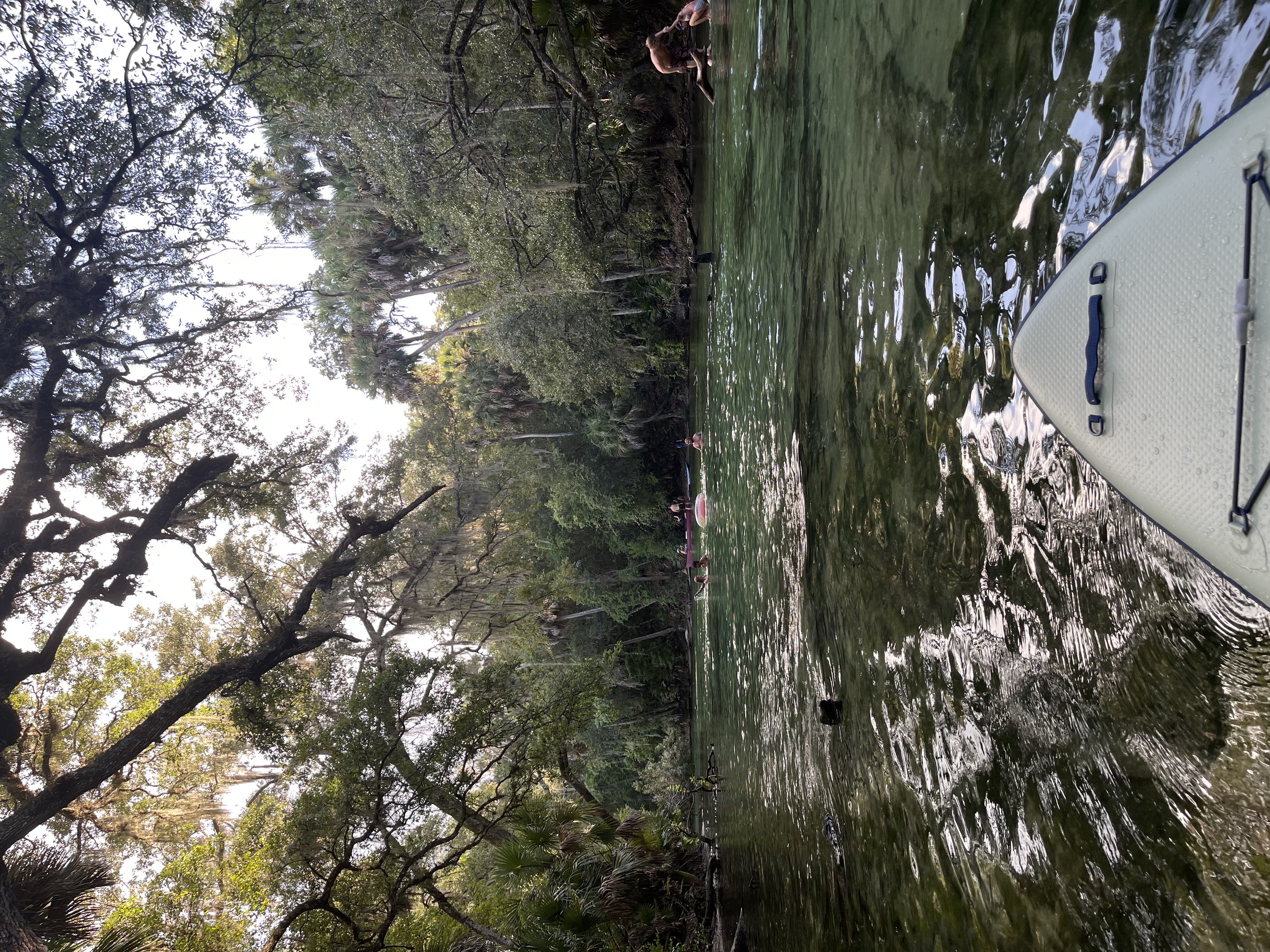 DeLeon Springs State Park is a favorite for fishing, canoeing, and pontooning. Similar to its sister spring at Blue Spring State Park, DeLeon Springs' water remains at a constant 72 degrees, making the water great for swimming, scuba diving, and snorkeling. While you're there, check out the Old Spanish Sugar Mill Restaurant. Known for its pancakes, the restaurant is equipped with griddles at every table, allowing guests to cook their own food at the table.
Throw an Axe or two at Wise Axe
Wise Axe DeLand is the ONLY  axe-throwing venue in West Volusia County, and it's custom built and designed with safety and comfort in mind. Whether your group has four or 40, Wise Axe is sure to provide you with an "axe-traordinary" time! Featuring eight targets, spectator seating, and beer, wine, and other adult beverages, Wise Axe is the ultimate activity to bring your partner, friends, coworkers, or in-laws!
Have a SMASHING good time at Fellow Earthlings Rage Room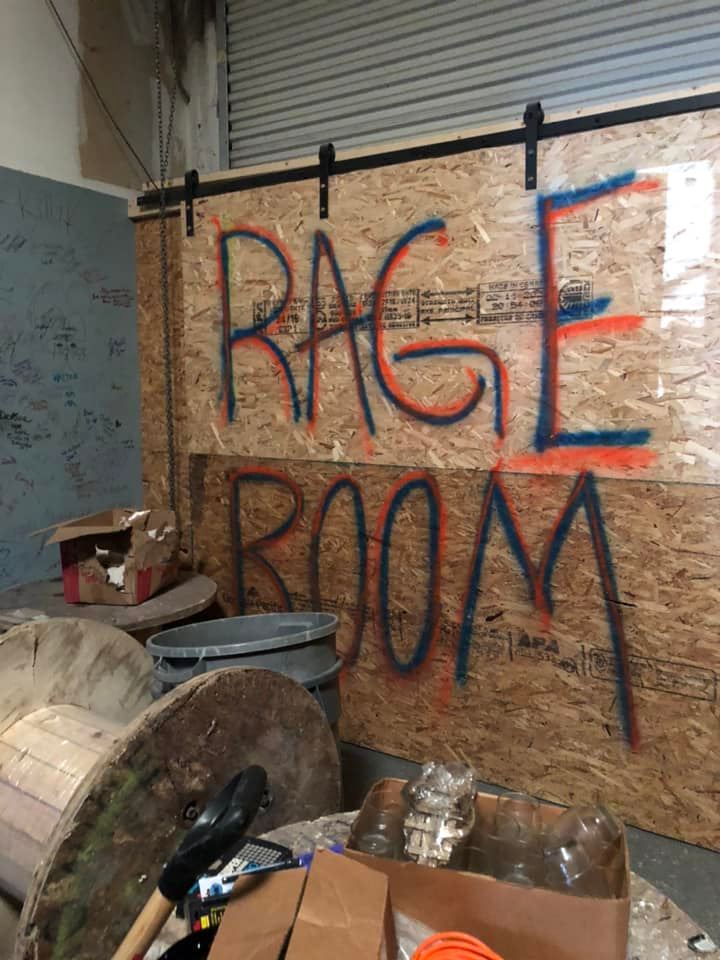 If the idea of throwing axes doesn't relieve enough stress for you, then the Rage Room might be more your speed. Featuring West Volusia's only Rage Room, Fellow Earthlings Rage Room gives you the tools to wreck, break, smash and rage out on bottles, computers, and more. They've even got their own wings mural where you can get your photo taken!
Climb to the heights of the Dinosaurs at Dyno Climb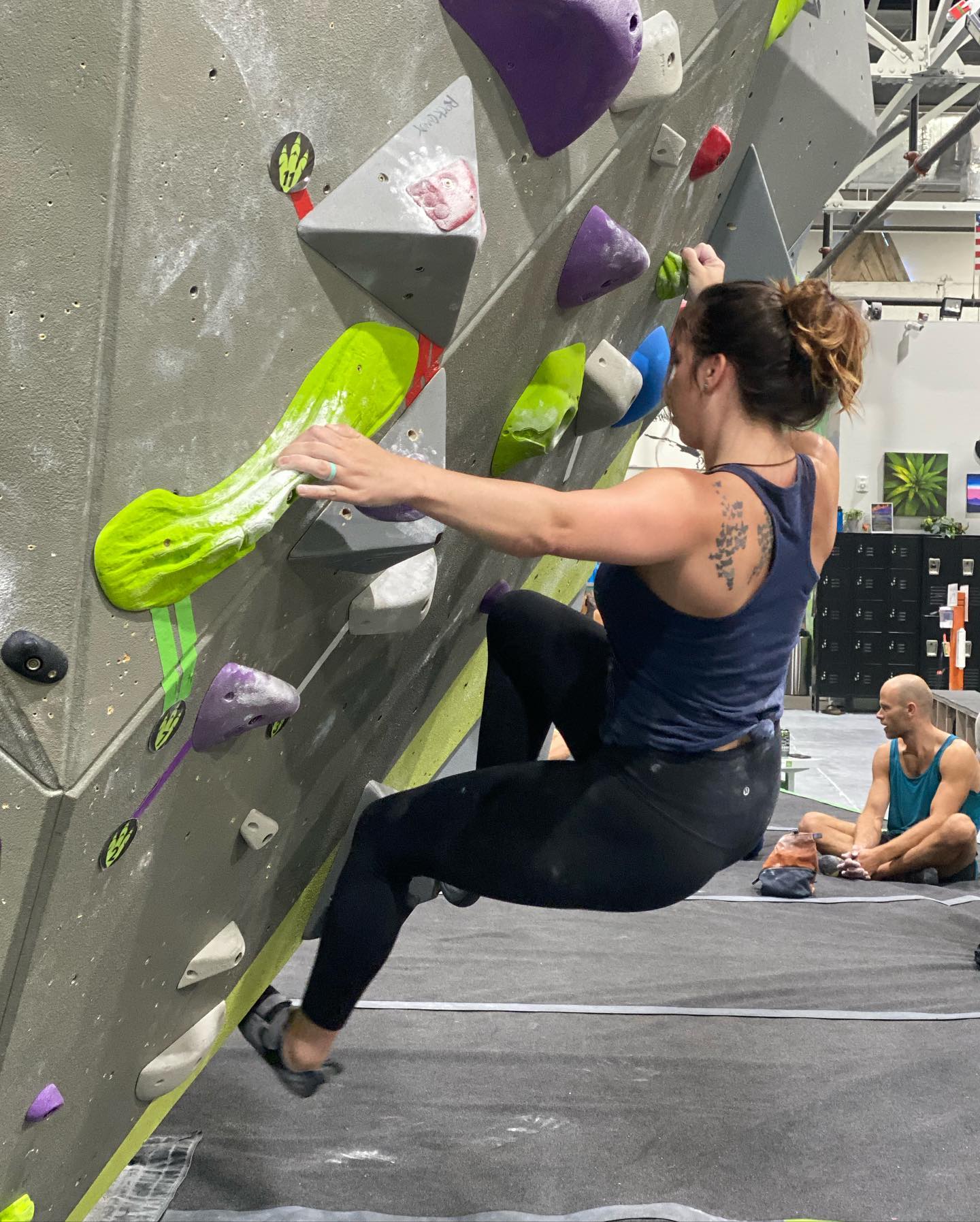 As the first climbing gym in the Volusia County area, Dyno Climb has something for everyone and brings a unique fitness and recreation option to those who want to add adventure to their routine. Come out and take a tour and get signed up for a membership or day pass! Featuring an interchangeable climbing wall with multiple paths, the adventures at Dynoclimb are always different and offer options for different climbing levels. More information can be found at dynoclimb.com.
Check out DeBary Hall Historic Site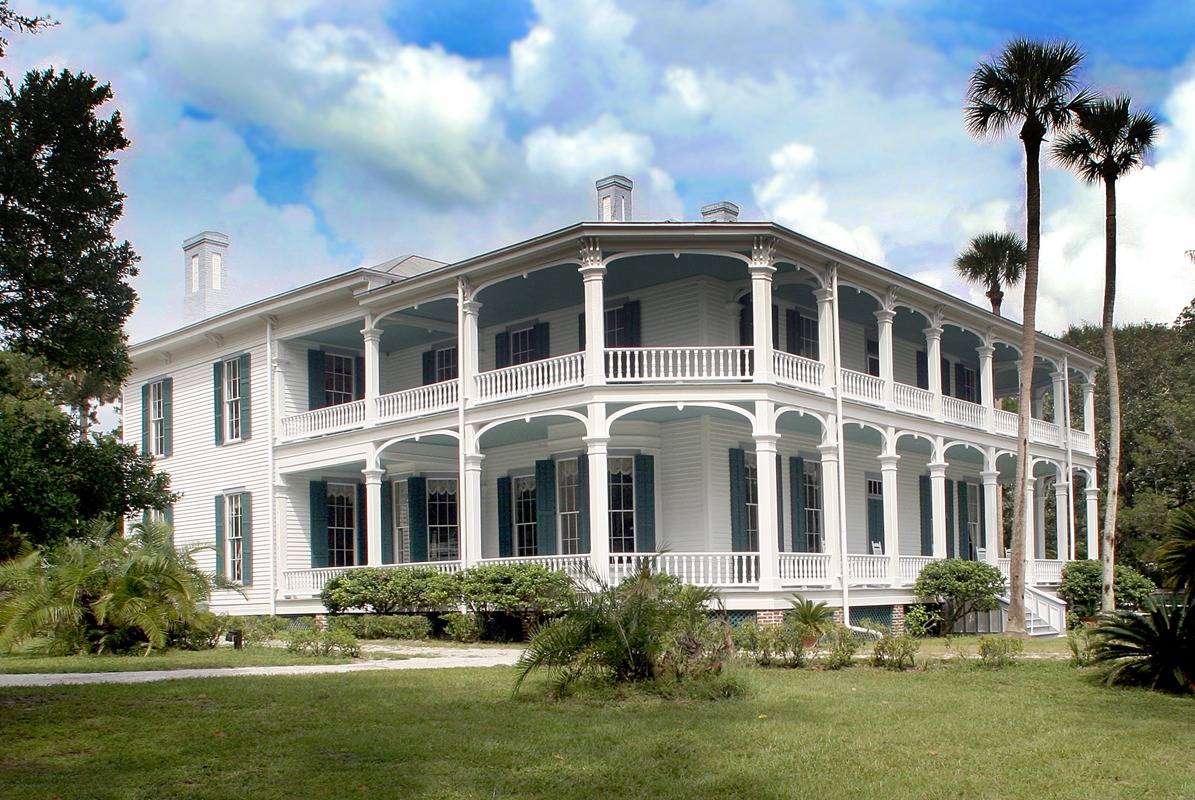 DeBary Hall is the magnificent Victorian 1800s hunting estate of wine importer Frederick DeBary, beautifully restored to its early glory with period furnishings, award-winning exhibits, and interactive programs. Today, the Mansion also serves as the Trailhead to the three trail networks that cross through West Volusia County: The Spring-to-Spring Trail, St. Johns River-2-Sea Loop, and Coast-to-Coast Trail.
Take in Natural History at the Gillespie Museum
The Gillespie Museum at Stetson University features the largest private collection of minerals and gems in the southeastern United States and features seasonally changing exhibits on an array of earth science and natural history topics. The Gillespie has become a center for science education on Stetson's campus, in the local community, and beyond.
Go on a River Cruise
River Cruises and Scenic Charters are a great activity to discover Florida's only American Heritage River, the St. Johns River. Rent a houseboat for a live-aboard adventure, or jump on a guided tour. Paddling is also a favorite, via kayak or canoe. The scenic St. Johns River Blueways make for an intimate encounter with natural beauty and wildlife wherever you turn.
Pick up more information on West Volusia County activities at the Visitor Center, located at 116 W. New York Avenue in Downtown DeLand, FL, or find them online at www.visitwestvolusia.com. Call 386-734-0162 for more information.