At first glance there's all sorts of weird stuff going on in this picture. On closer inspection it becomes apparent that it's a remarkable wax lookalike figurine of Shaquille O'Neal meeting real-life sharks at Sea Life Aquarium. The International Drive attraction borrowed the former NBA star's wax figure from Madame Tussauds, its sister company that also operates in the shadow of the Icon Orlando observation wheel.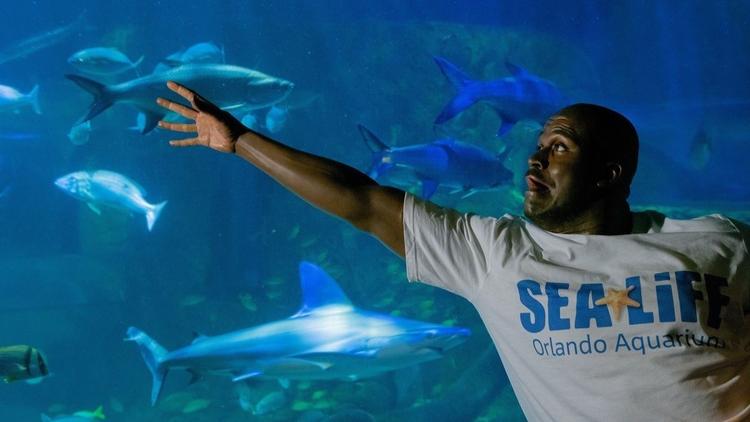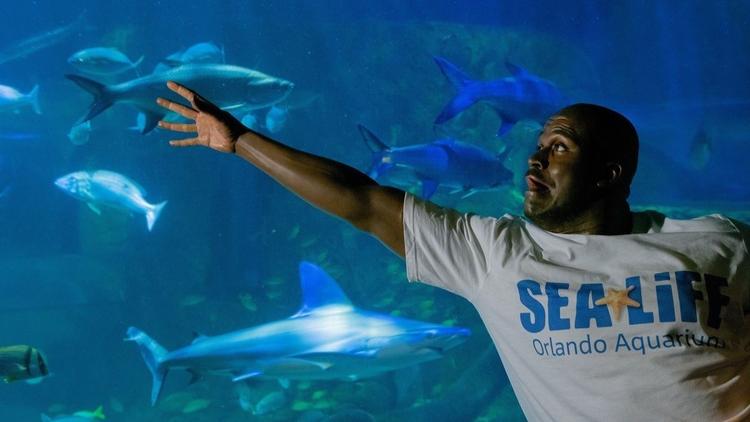 The real O'Neal  is participating as the host of Discovery Channel's Shark Week programming. Sea Life has an array of shark-driven activities, including a chance to get a "sharkfie" made, that will be held at the attraction through July 29. Sea Life includes floor-to-ceiling displays for its thousands of swimming animals. Most days, the O'Neal figure stands in the sports room of Tussauds, tippy-toed and reaching toward a basketball goal – so be sure to stop by and show him your dribble!
Sea Life and Madame Tussauds are operated by Merlin Entertainments Group.