Come be inspired and learn about the ongoing work of rescue, rehabilitation, and release at Clearwater Marine Aquarium. The marine life rescue center is home to Marine Life featured, in the Dolphin Tale movies, filmed on location in Clearwater, Florida — just 90 minutes from Orlando. Clearwater Marine Aquarium staff and volunteers work each day to rescue marine life and provide the most advanced and effective care to maximize the opportunity to return sick or injured animals to their homes.
A New Dynamic Dolphin Duo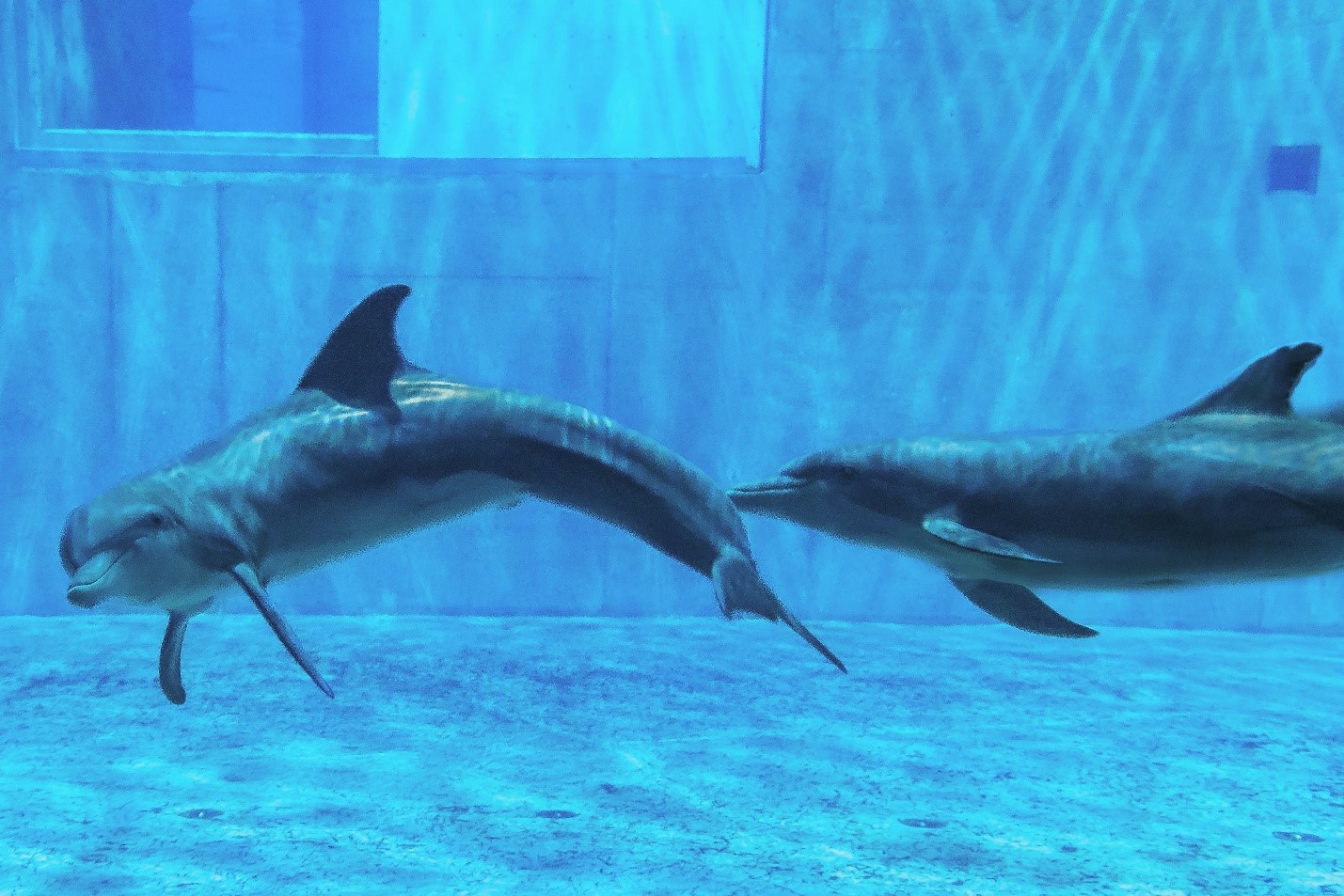 Recently, the Animal Care Team gave the newest rescued dolphin, Izzy, the opportunity to explore another pool and meet Hope! She showed some cautious curiosity at first but did not immediately swim into the other pool. However, she finally entered the pool and has been playfully interacting with Hope! CMA's team will monitor their interactions over the next few weeks as the two continue to spend more time together.
Spotted: Pair of Fin Whales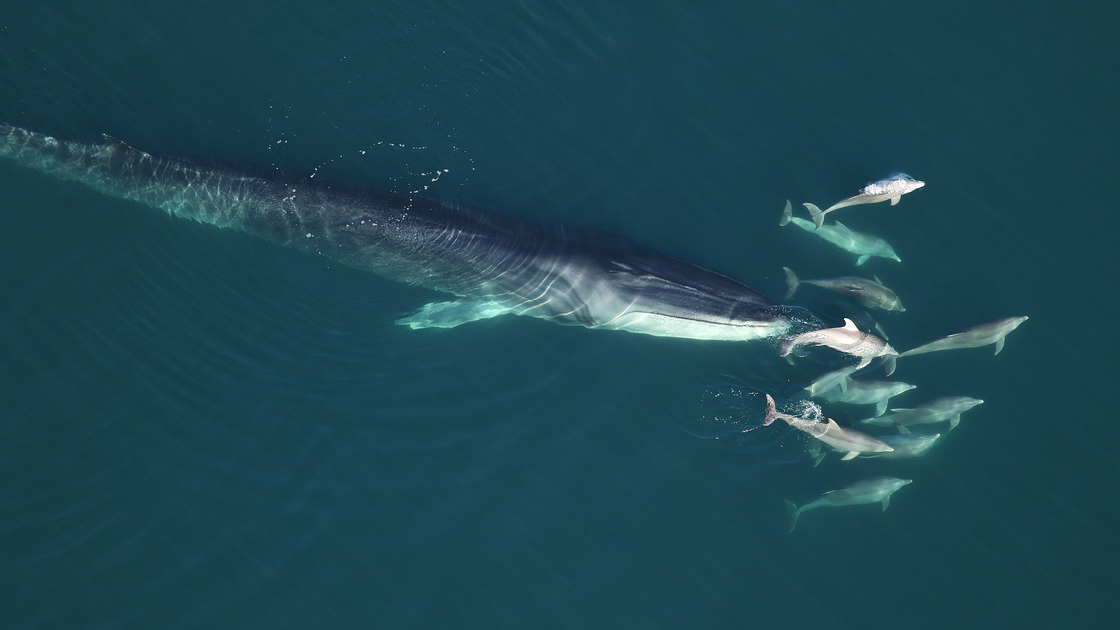 While conducting North Atlantic right whale aerial surveys, the Clearwater Marine Aquarium Research team spotted a pair of fin whales near the North Carolina/Virginia state line. The fin whales were seen swimming alongside a pod of dolphins!
Although these fin whale sightings are remarkable, the main goal of CMA's aerial surveys during the North Atlantic right whale calving season is to monitor the population of this critically endangered species. Spanning from mid-November to mid-May, teams take to the sky to survey the waters for mother and calf pairs. This season, nine new right whale calves have been spotted. This data is crucial for learning more about the current North Atlantic right whale population, which is estimated to be less than 350.
Reptilepalooza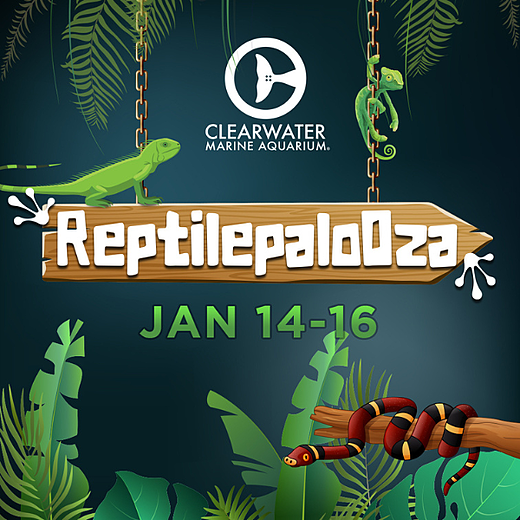 January 14 through 16 visit CMA for Reptilepalooza! Learn all about these cold-blooded creatures with fun, family-friendly activities. Get up close and see a variety of snakes and other rescued reptiles on select dates. This special exhibit is included with general admission!
Check out the NEW Audio Tour!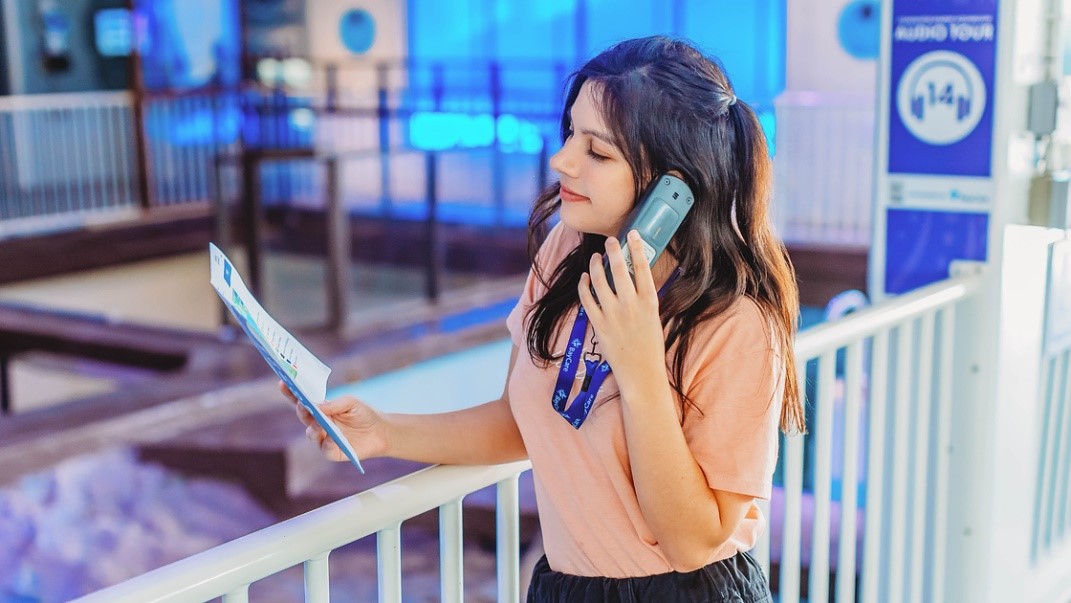 We are excited to announce that CMA has launched a new audio tour! Now guests have the opportunity to immerse themselves in our marine life conservation efforts and learn more about the rescued marine animals in our care.
The self-guided tour is offered free for guests and has 26 curated stops which are marked throughout the facility. Guests also have the option to select a kid or adult version, sponsored by BayCare, while braille devices and headsets for individuals with hearing impairments are also available.
Experience the LARGEST Rescue Mission Ever!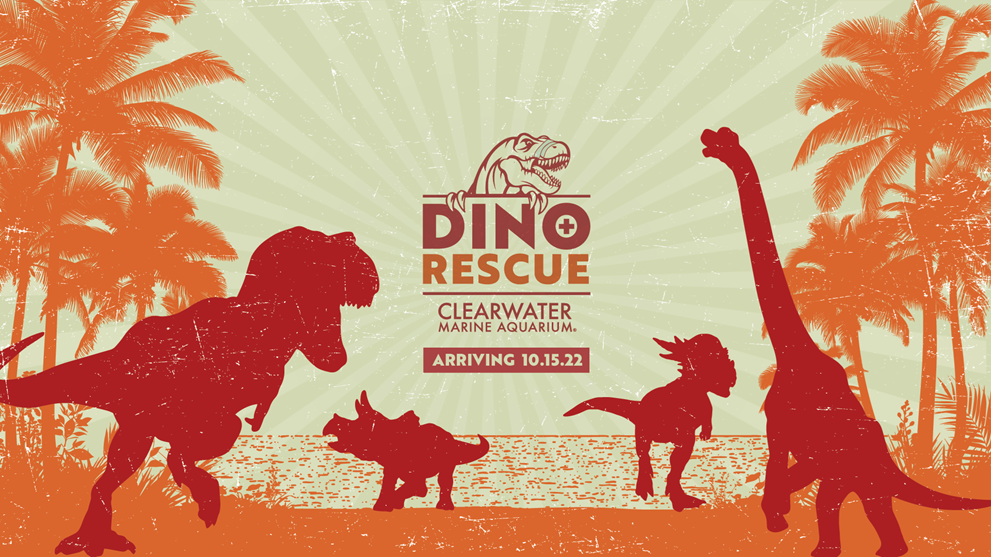 Rescue, rehab, and recover from extinction! Dinosaurs are being found and need help to survive! Luckily, the rescue team at CMA is ready and adapting to take care of these prehistoric creatures to provide the same care CMA offers all of our rescued animals!
Visit CMA now thru April and discover life-size dinosaurs during Dino Rescue. As you walk throughout the aquarium, encounter the dinosaurs, which move and roar, as they rehabilitate from various ailments today's animals face – like habitat loss and entanglement. This limited-time experience will be included with general admission.
Thank You!

Because of You, CMA has been successfully rescuing, rehabilitating, and releasing marine life for 50 years. Your support ensures they continue to preserve the environment while inspiring the human spirit for the next 50 years! Help sustain CMA's life-saving mission by contributing today. Donate and show your love for CMA with a limited-edition 'Because of You' shirt or sweatshirt!