SeaWorld's Howl-O-Scream is the screamiest event for scare seekers this Halloween season… and it may be just what Americans need now. A new survey confirms what experts already know: screaming is actually good for you. Howl-O-Scream events beginning this September coast to coast at SeaWorld can be the remedy with terror-inducing haunts designed to provoke more screams than ever before.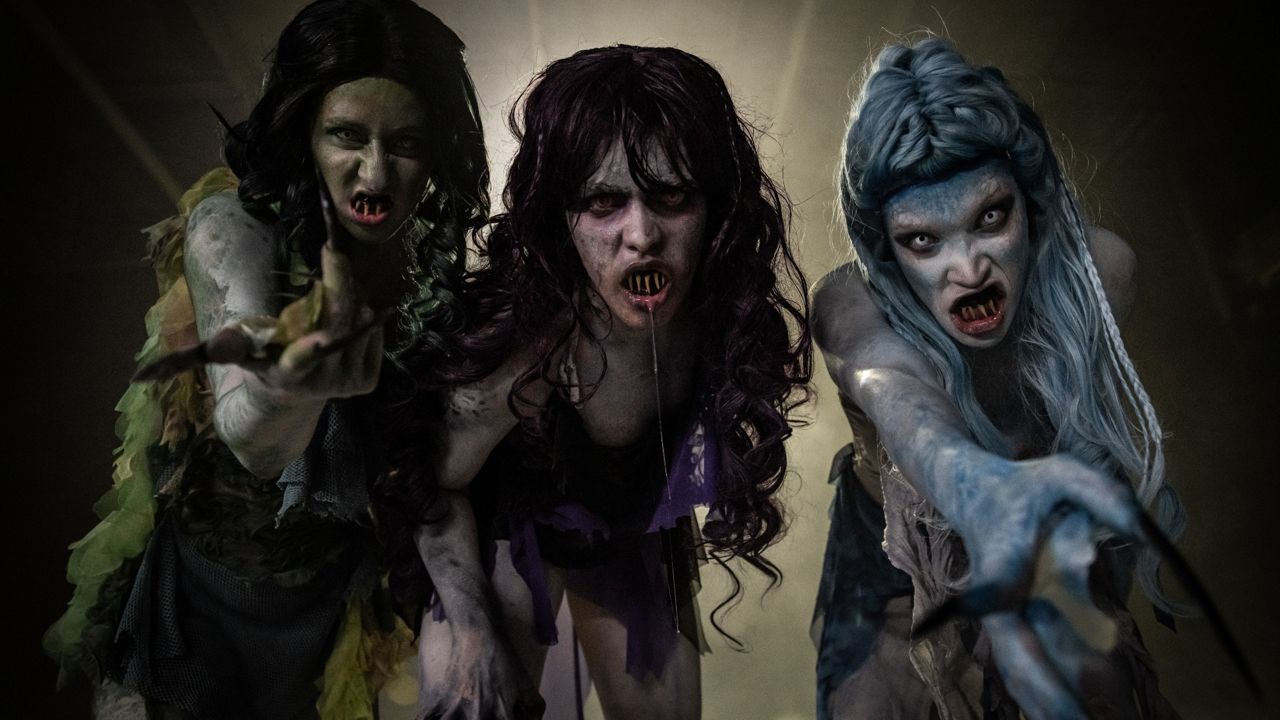 A new survey of 1,000 Americans found more than half believe screaming positively affects their health, yet only 10% strongly agree they scream at least once a week. When they do, most respondents said they experience relief after screaming, and an overwhelming 76% view screaming as a release for pent-up feelings.
The new survey also found:
61% cited screaming when scared, while 69% screamed even more when something unexpectedly scares them.
More women attest to screaming out of fear than men, with 70% of female respondents citing fear as the motivator while 60% of men scream out of pain.
Age matters: Among younger Americans, Gen Z enjoys being scared the most, with 62% of respondents in that age group reporting enjoyment with screaming and 72% saying they scream when they feel scared.
52% of millennials agree that the louder they scream the better they feel afterward, while 72% of respondents 65 and over disagree.
Having kids correlates to screaming: Most respondents with children aged 13-17 in their household report feeling relieved after screaming, compared to just 52% of adults without children in their household.
Howl-O-Scream will deliver that much-needed, blood-pumping scream experience Americans crave. While the event lineup differs in each park, every event will include:
Terrifying haunted houses: Walk inside and meet your match. Each dark corner brings guests more screams, shrieks, and terrors. Don't believe everything you see (or don't see), the haunted houses at SeaWorld's Howl-O-Scream are sure to leave guests a bone-chilling fear with each step. Once you walk through the door, there's no turning back.
Scare zones and roaming haunts: Visitors be warned, there are shrieks around every corner and SeaWorld's Howl-O-Scream is not holding back. Guests will find haunting creatures on every path they take, and no place is off limits. Be prepared to scream in the darkness as chilling fears creep up on guests and come alive.
Frightful shows: Guests can howl at the moon all night at the thrilling shows this season. Outdoor performances with captivating special effects provide the perfect backdrop to a night of terror. Discover the DJs and party zones throughout the park, great to enjoy before the next scream sounds.
"SeaWorld's Howl-O-Scream is packed with spine-tingling scares that await you at every corner," said Marisa Thalberg, Chief Marketing and Communications Officer of SeaWorld Parks and Entertainment. "Knowing that a visit through our Howl-O-Scream experiences can have scientifically proven benefits, we hope everyone will come enjoy a little 'scream therapy' with us this year."