SeaWorld Orlando has announced the upcoming entertainment for concerts during its new Seven Seas Food Festival.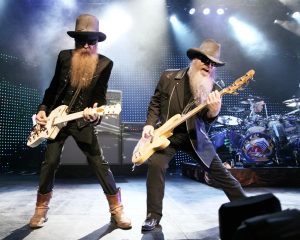 The theme park's event will be held for 14 consecutive Saturdays, beginning Feb. 11. Tuesday's announcement identified the performers scheduled for 12 of those weeks. SeaWorld's Concert Line Up at the festival is included in regular SeaWorld admission.
From a practical perspective that means the kids get to go ride the rides in the park while Mom & Dad get to re-live their younger days and bop to some of their all-time favorite musical acts – SeaWorld over the years has had some terrific bands performing and this year is no exception.
The lineup includes:
+ Feb. 11: Lynyrd Skynyrd
+ Feb. 18: Lee Brice
+ Feb. 25: Bill Engvall
+ March 4: Styx
+ March 11: Justin Moore
+ March 18: ZZ Top
+ March 25: Phillip Phillips
+ April 1: TBA
+ April 8: Village People
+ April 15: Commodores
+ April 22: Oscar D'Leon
+ April 29: Olga Tanon
+ May 6: Grupo Mania
+ May 13: TBA
At this point, SeaWorld's website has concert times at 4 p.m. until April 22, when it moves up to 3 p.m.
SeaWorld Orlando also identified its 11 "global markets" that will serve food during the event. Visitors will be able to choose from the Asian Market, Korean Market, Mexican Market, Caribbean market, Florida Market, Mediterranean Market, North Atlantic Market, Brazilian Market, Pacific Coast Market, Polynesian Island Market and Gulf Coast Market.
Among the menu items will be Peking duck lo mein, roasted pork belly, smoke cured salmon, cheese grits and grilled Spam. On the beverage side, SeaWorld says there will be 55 local and international craft brews.
A full menu can be found at seaworldorlando.com/sevenseas.