Orlando Attractions Update – Fans of the  SeaWorld Penguins will be delighted to know that the population is increasing. Eight penguin chicks have hatched at the theme park's Antarctica: Empire of the Penguin attraction in recent weeks. The babies are being raised by their parents inside the attraction with check-ups from the SeaWorld Orlando Aviculture Team.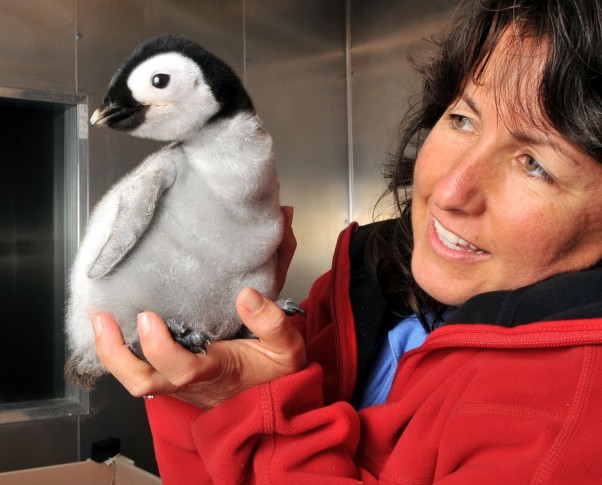 SeaWorld Orlando is home to more than 250 of the birds, including members of four species: king, Adelie, gentoo and rockhopper.
At SeaWorld's habitat, rocks were put out months ago to get the adult birds ready for breeding season, which begins in October and lasts through January. Of the eight chicks, two are gentoo, four are Adelie, and two are rockhopper. They ranged in weight from 2 to 4 ounces.
The hatchlings are living in an area where theme-park guests can see them — but it's not easy to spot them. They are small and usually huddled beneath their parents for warmth.
Antarctica: Empire of the Penguin is included in SeaWorld Orlando admission.