A stylish little penguin at SeaWorld Orlando is making a fashion statement that some may find a little fishy!  She has her own customized wetsuit which has drawn a lot of attention from visitors.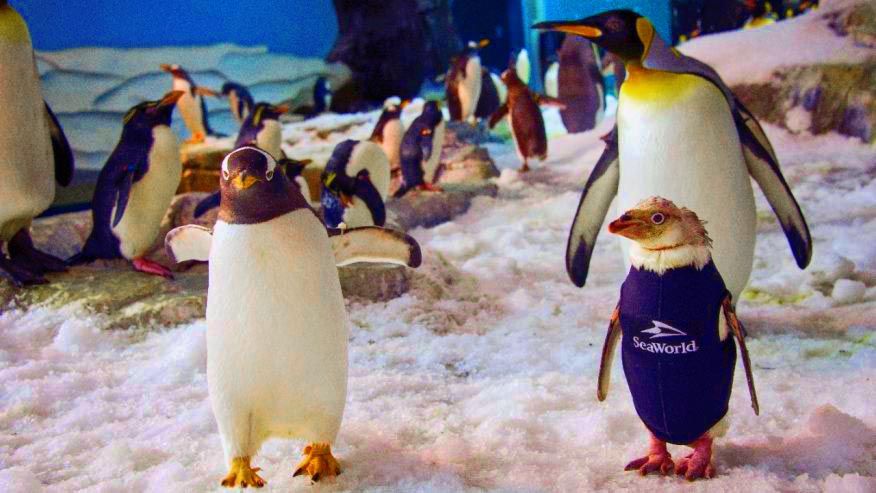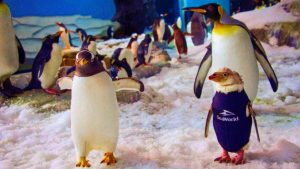 The female Adelie penguin — known to staff as Wonder Twin — was experiencing feather loss, which in the icy environment of 'Antarctica' was making it difficult for her to control her body temperature. This condition is apparently also found in the wild, SeaWorld said. When you live in a theme park however there are more creative solutions available to you.
"We had the opportunity to work with the costuming department to create a wetsuit for her," says SeaWorld aviculturist TJ Dray in a video released by the park. "We hoping the wetsuit is going to be able to take the place of what the feathers would provide."
It's not exactly the regulation black and white tuxedo look, but it allows the little bird to stay — and swim — with her fellow penguins. They may even be a little jealous
SeaWorld Orlando guests may spot the bird inside the Antarctica: Empire of the Penguin attraction. The birds live in an open-air area near the end of that ride.