In honor of National Seafood Month, we're serving up our juiciest, most succulent seafood dishes in Palm Coast and the Flagler Beaches. Get those forks ready; we're about to crack open some crab and munch on some mussels. Check out some of the best seafood in Palm Coast and the Flagler Beaches: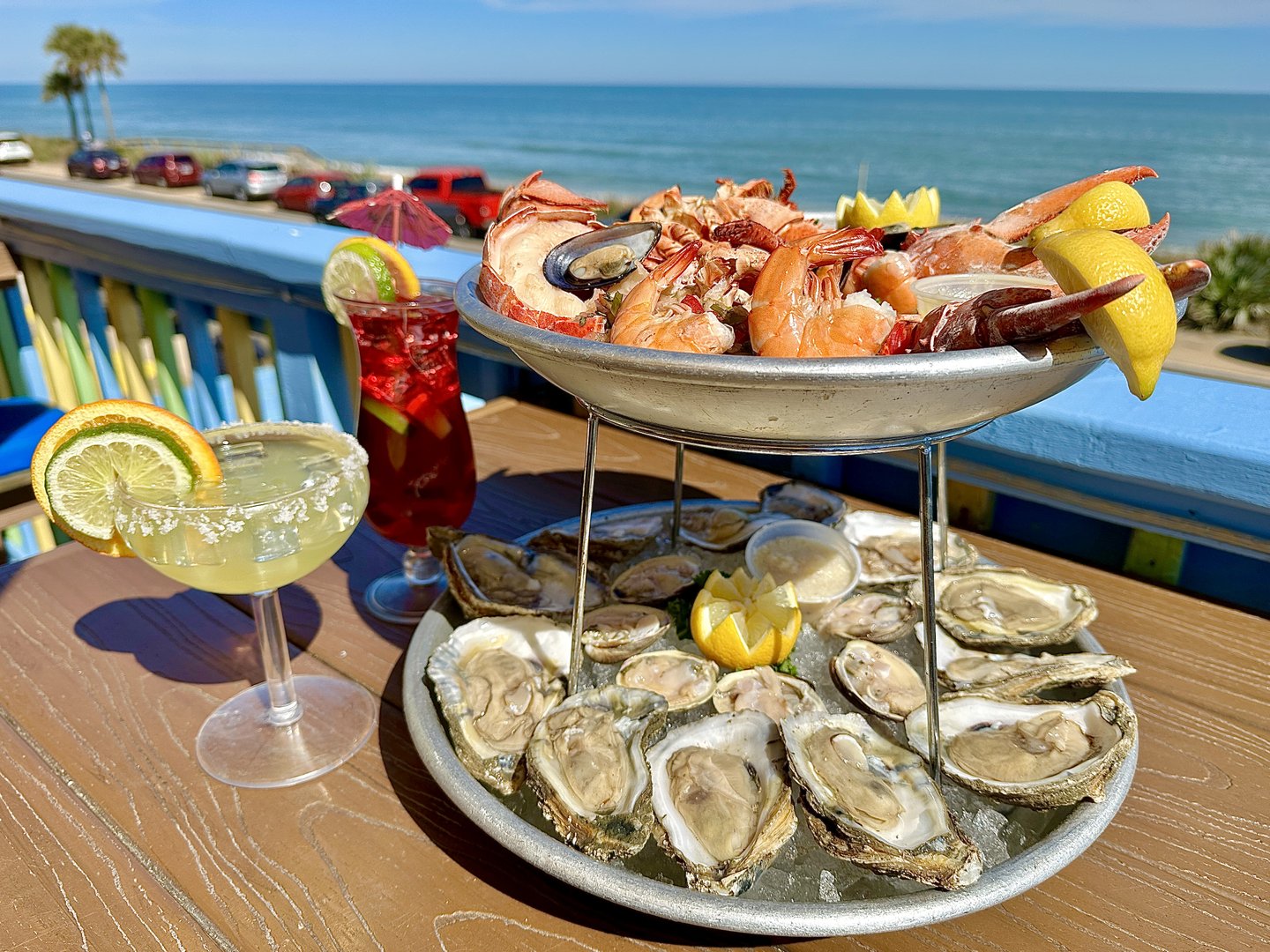 This massive seafood tower is loaded with mussels, shrimp, clams, oysters, and crab. A seafood smorgasbord, if you will. It's the best way to try a little of everything the sea has to offer.
Beach Front Grille's Twin Lobster Platter (Availability Varies)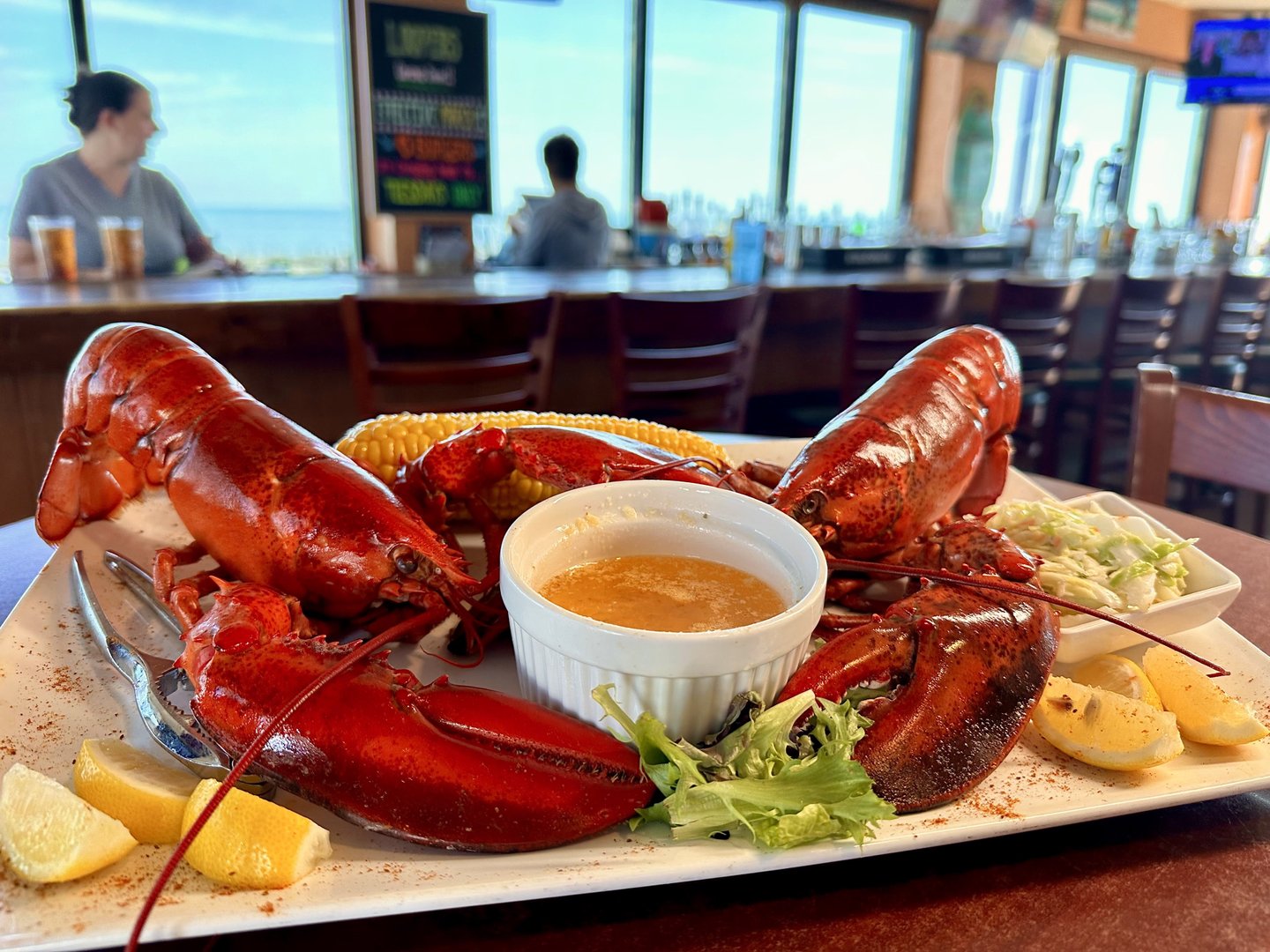 Double the delicious! Beach Front Grille's twin lobster platter is loaded with sweet, tender meat, butter for dipping, and a juicy ear of corn on the cob. Please note—this entrée is a special offering, so availability varies.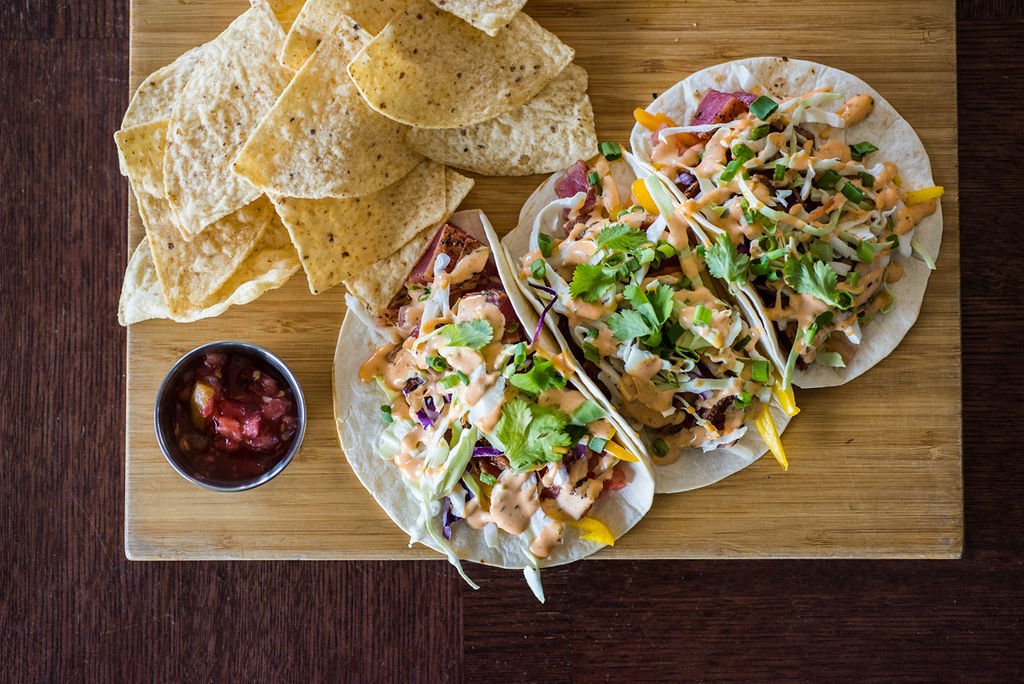 Break Away from the burgers and fries and try these poke tacos instead. Three flour tortillas are loaded with sushi-grade raw tuna, Asian ginger slaw, spicy wasabi aioli, and green onions. A refreshing twist on a traditional taco.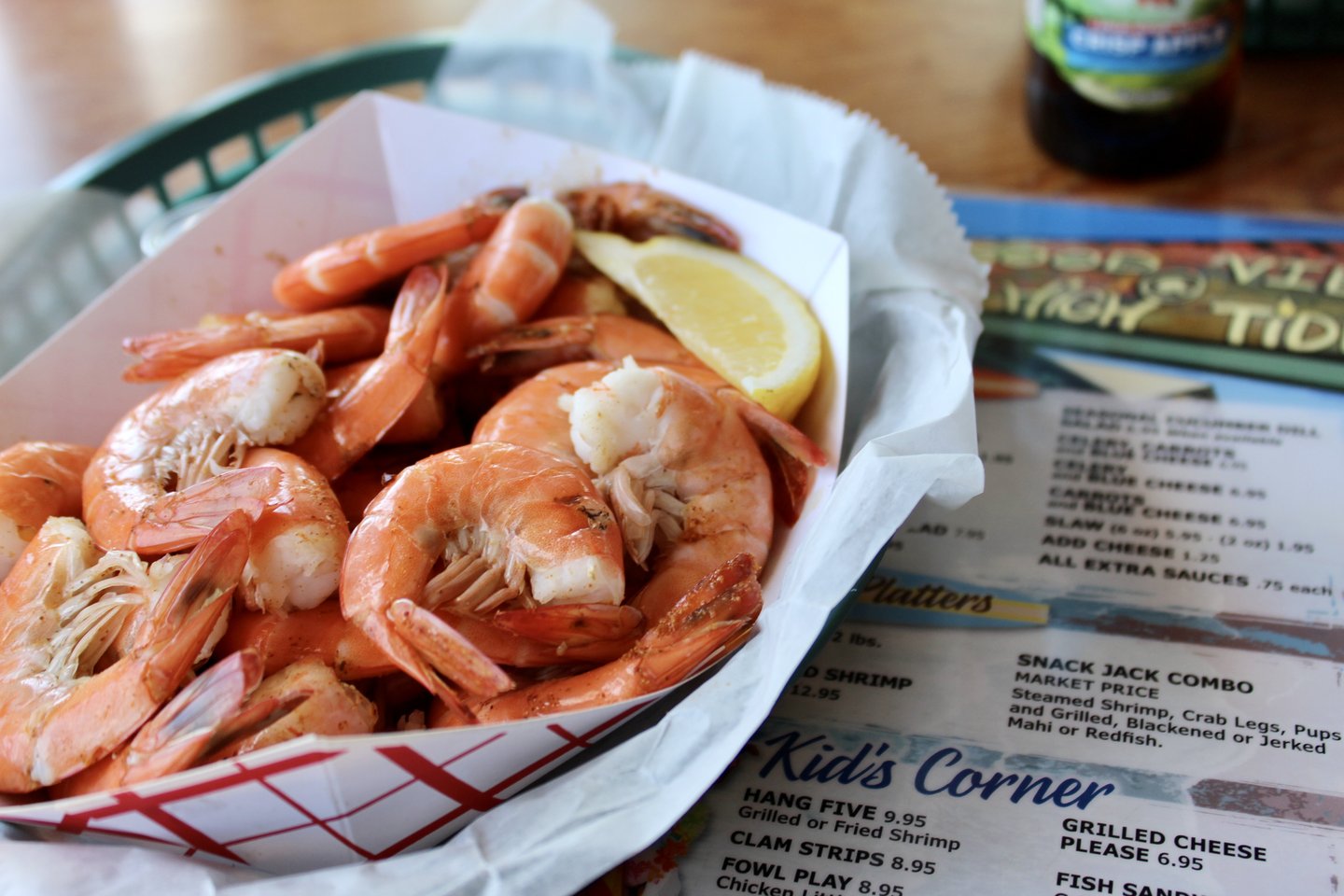 All eyes on the tide—it's bringing in the plumpest shrimp in town. A ½ pound or pound of steamed shrimp, tossed in a spicy sauce is a fan favorite at High Tides at Snack Jack in Flagler Beach.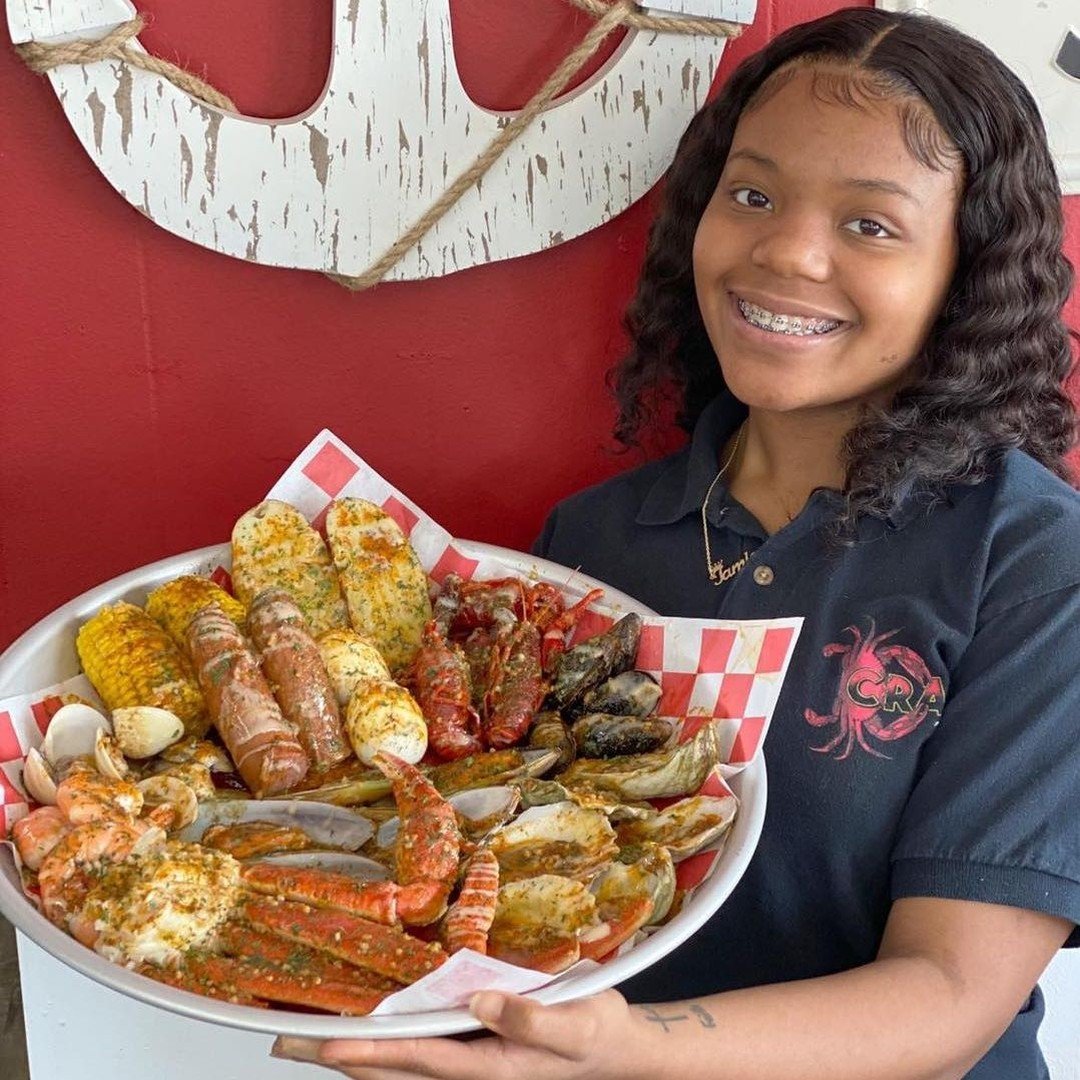 We're feeling crabby. And at this seafood joint in Bunnell, that's a good thing. Crab Shack 386 is known for their spectacular platters, loaded with snow, Dungeness, or blue crabs. Optional sides include corn on the cob, potatoes, hushpuppies, and hardboiled eggs.
Discover other great seafood restaurants in Palm Coast and the Flagler Beaches.